North Dakota may not be on your travel radar but it should be. It is the perfect place for an outdoor adventurer looking to get a little closer to nature. With Montana to the west, Minnesota to the east and Canada to the north, North Dakota can be found in the Great Plains, the heart of the American outdoors. It is a culturally diverse state with no shortage of outdoor activities. The Lewis and Clark expedition even passed through the great state of North Dakota on the way to the Pacific Northwest. Here are 5 incredible outdoor adventures in North Dakota.
Take on the Maah Daah Hey Trail
The Maah Daah Hey is a 140-mile mountain bike trail through the Badlands of North Dakota. Camp grounds are located every 20 miles, which allow you to pace your journey across the trail. This track is one of the most picturesque in North Dakota, complete with rolling hills and grasslands. The trail is shared with hikers but there is plenty of space for everyone to enjoy this mountain bike trail.
The best months to ride are mid-March through mid-November.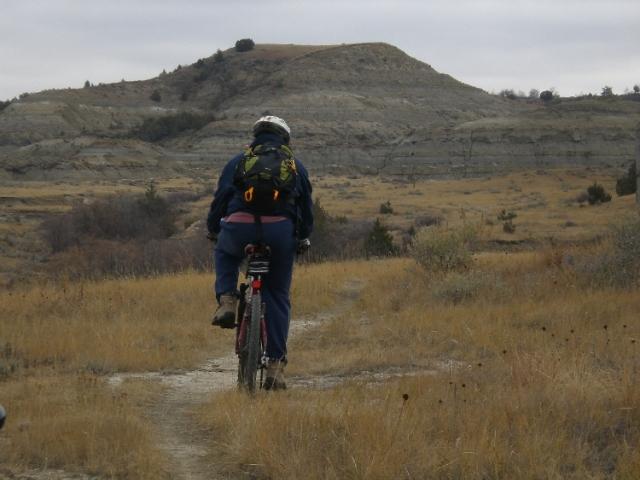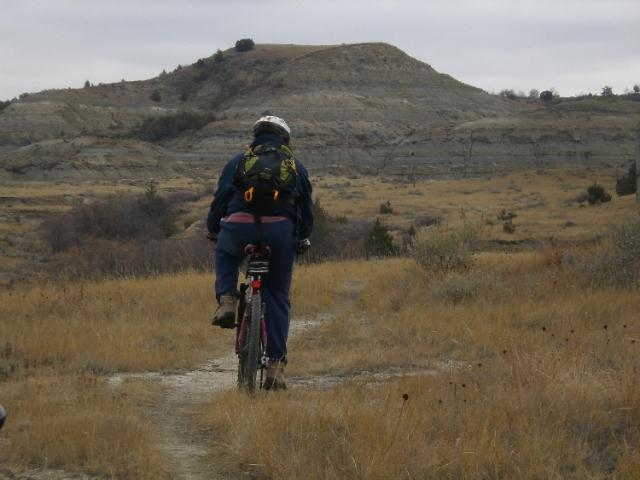 Hiking Little Missouri State Park
Little Missouri State Park might be the most beautiful region of North Dakota. This Badlands terrain is home to incredible wildlife and accessible only to hikers and on horseback. In the over over 47 miles of trails you can expect to spot mule deer, coyote, fox, bobcat and even a golden eagle along the way.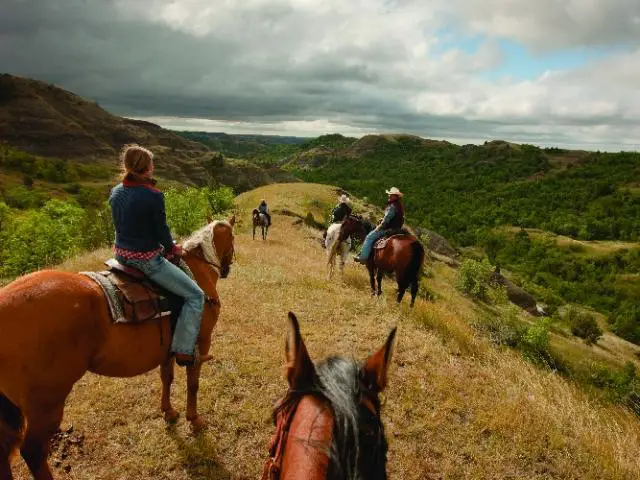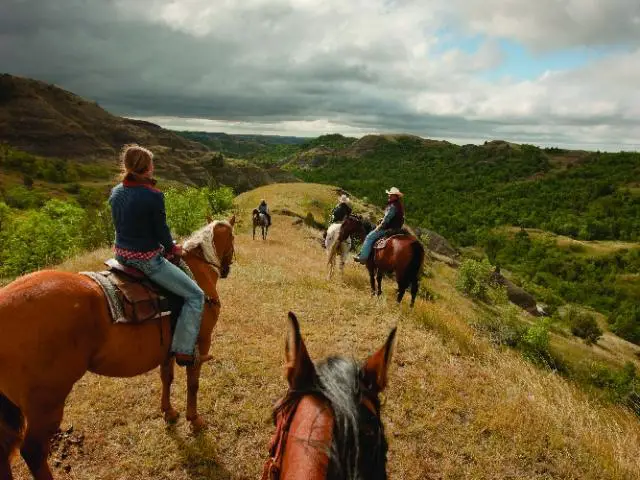 Ride Your Motorcycle through Theodore Roosevelt National Park
Theodore Roosevelt National Park is a scenic byway offering unbelievable views for miles. A loop through Theodore Roosevelt National Park starts in Start your route in Medora, ND and loops back 29 miles later. Take it slow and enjoy the ride through the Badlands. Stay on the look out for prairie dogs, deer, buffalo, and wild horses during the ride.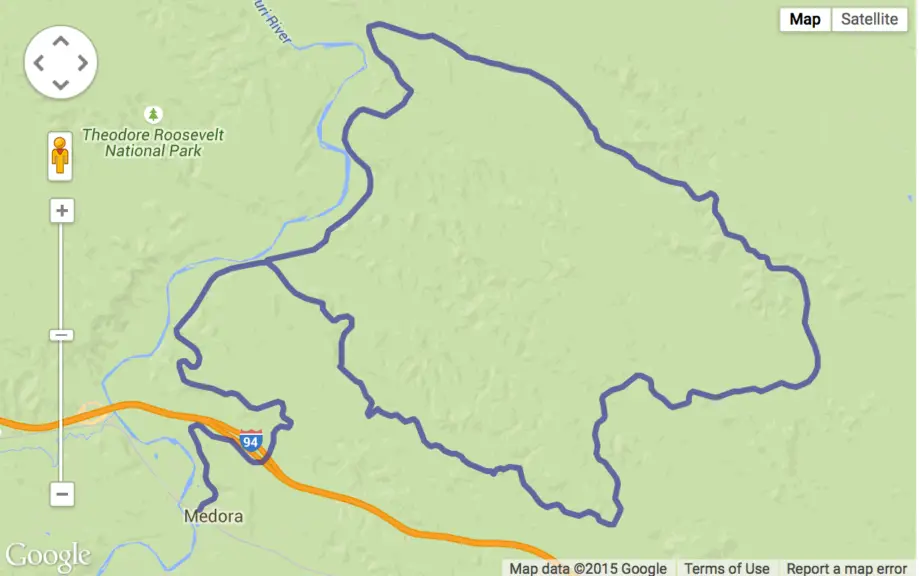 Dispersed camping in the Great Outdoors
Most campgrounds come complete with a grill, picnic table, and basic facilities but dispersed camping truly takes you away from it all. This means you will be camping outside of the designated campgrounds in the National Grasslands. There are no toilets, picnic tables, trash cans, treated water, and no fire grates. This is one of the best ways to enjoy the amazing scenery and wildlife of North Dakota. Pick the state park or grassland that interests you most and plan your camping adventure.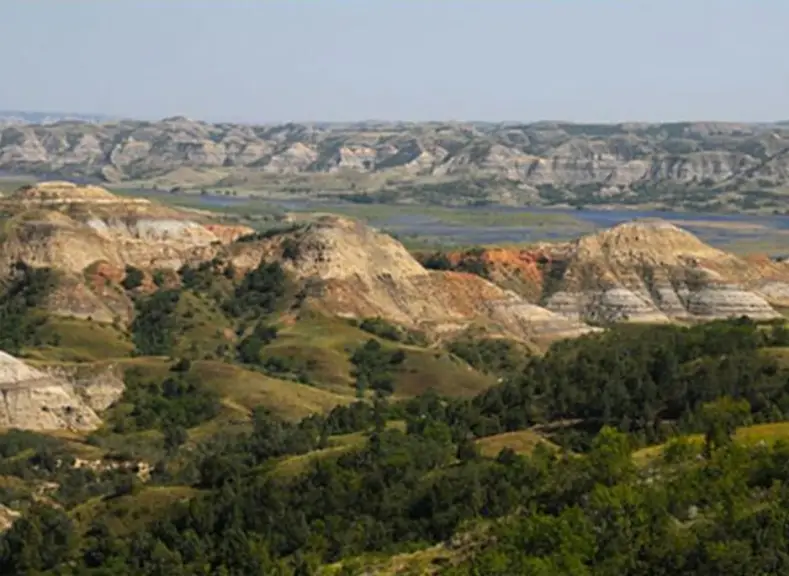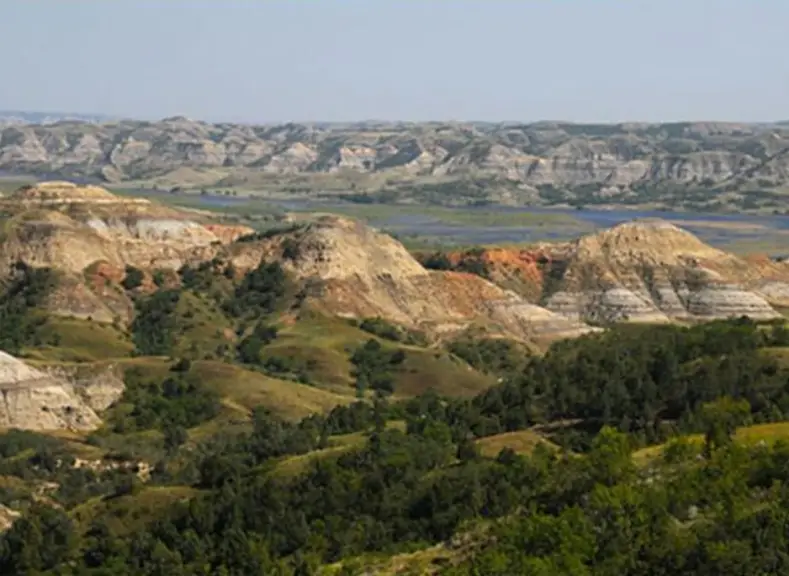 Off-Roading in the Pembina Gorge
Hit the trails in the Pembina Gorge on your ATV or dirt bike. There is a 12-mile loop for you enjoy in the 12,500 acres region. Non-motorized use is available for those on horseback, mountain bikers, and hikers.However, the Pembina Gorge is more than just a off-roading, it offers canoeing, downhill and cross country skiing, snowmobiling, hunting, wildlife observing, and birding. These activities can be enjoyed year-round. The Pembina Gorge has it all for the outdoor enthusiast.
This post is brought to you by: North Dakota Tourism