Making the trek to Mt. Everest Base Camp had been a dream of mine since I was a kid. The idea of walking in the footsteps of legendary adventurers and mountaineers sounded incredible. However, I didn't know when I would have the chance to turn this dream into a reality.
Luckily, I found Active Adventures and I started my training for the trip of a lifetime. Active Adventures is a New Zealand based company and they employ guides and porters from Nepal. I can't say enough great things about the people I met and got to know during the trek.
The Active Adventure team was unharmed in the earthquake but their communities were hit hard. Originally, the link below was raising money to build a brand new library but now they are trying to rebuild their town and lives. It is a great cause if you would like to donate.
To make a donation to Nepal Earthquake Relief please see the links below:
Active Hearts Himalaya– This donation will go directly to help the guides and porters that lost their village in the earthquake. I consider the guides and porters friends after our journey to Everest Base Camp and every contribution will help rebuild their village.
Red Cross– The Red Cross is another safe place to make your donation to assist Nepal
The trek to Everest Base Camp starts in Kathmandu. It is a chaotic city and in complete contrast to what you experience in the mountains but every journey starts here.
Choosing my favorite photos from the thousands I snapped on the trip was almost impossible but hopefully these will give you a glimpse into the trek to Everest Base Camp.
Kathmandu- 1,400 m (4,600 ft)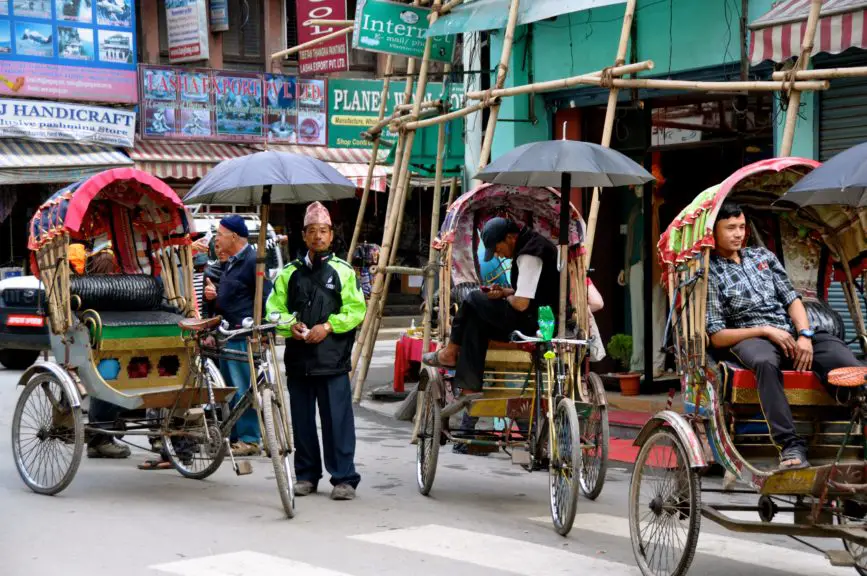 The actual trekking to Everest Base Camp starts in Lukla after a flight into the world's most dangerous airport. The flight from Kathmandu to Lukla is one you will never forget. From there the views only get better.
Lukla at
2,860 m (9,383 ft)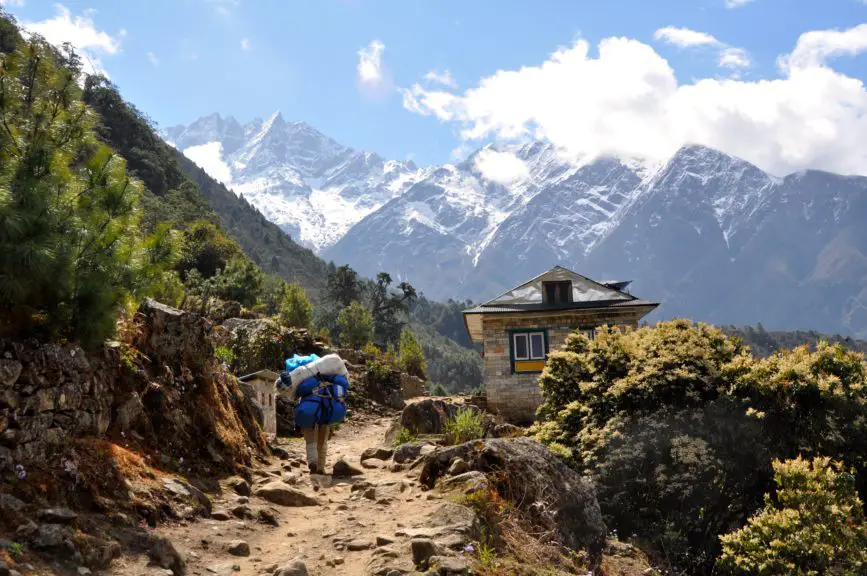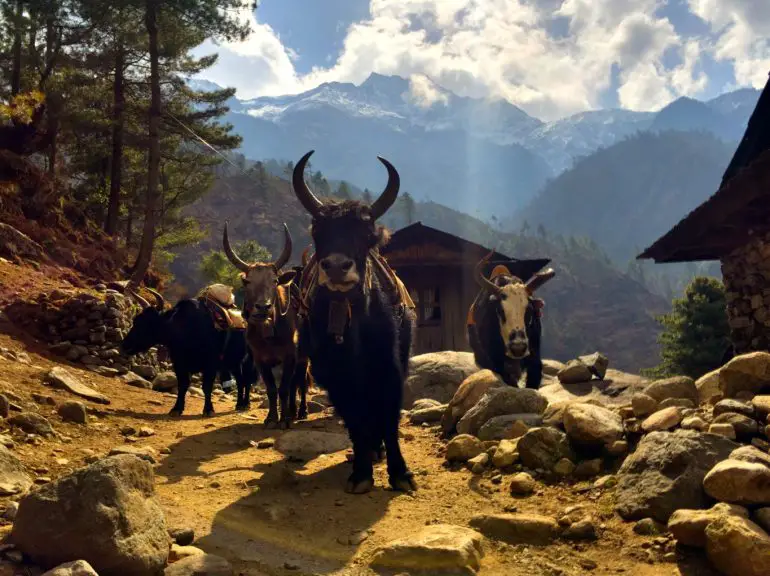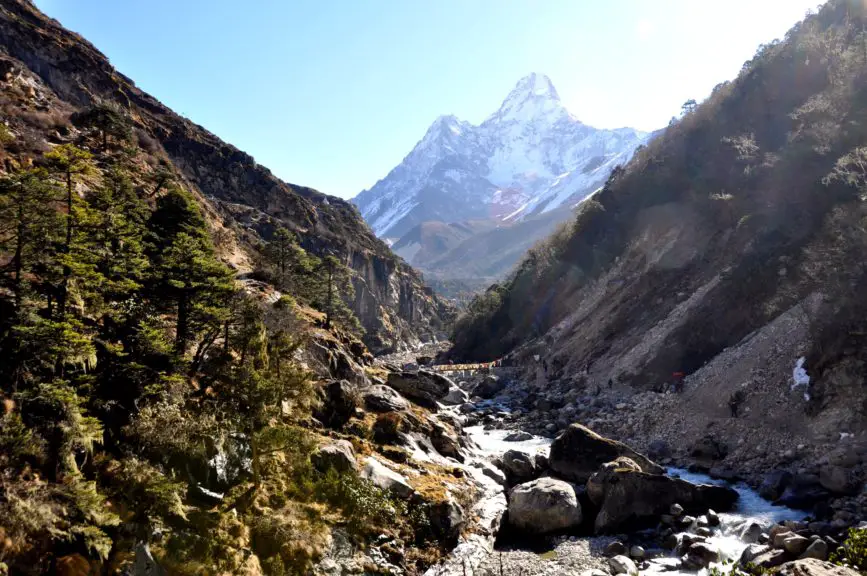 Namche Bazaar is the last large village before heading higher up into the mountains. It is a common place to rest or take an acclimatization day.
Namche Bazaar- 3,440 m (11,290 ft)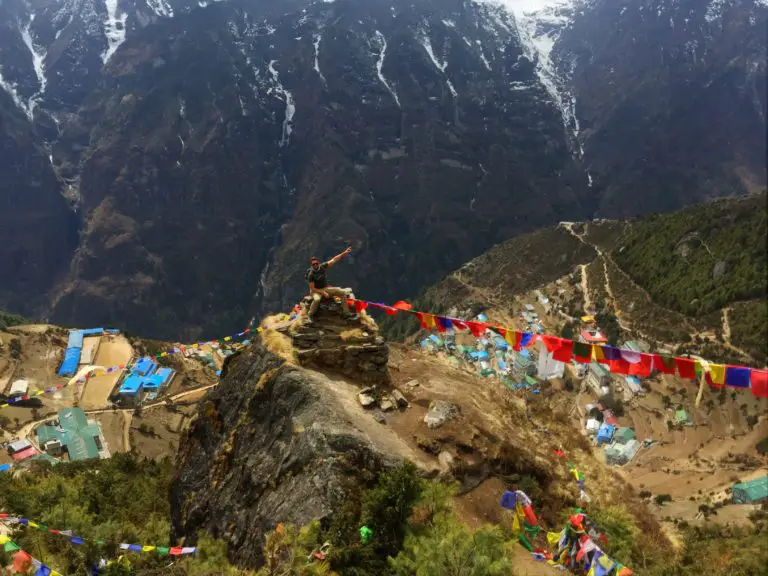 One of my favorite views from the trek was waking up to see this spectacular shot. Mt. Everest is peaking over on the left side of the mountains. Ama Dablam, on the far right, was probably my favorite peak. It was visible much of the way and an amazing mountain.
Ama Dablam looks like what you would expect from Everest, towering over the other peaks of the Himalayas. However, it is only 22,349 ft compared to Everest's colossal 29,029 ft. Mt. Everest looks dwarfed from here but don't let it fool you.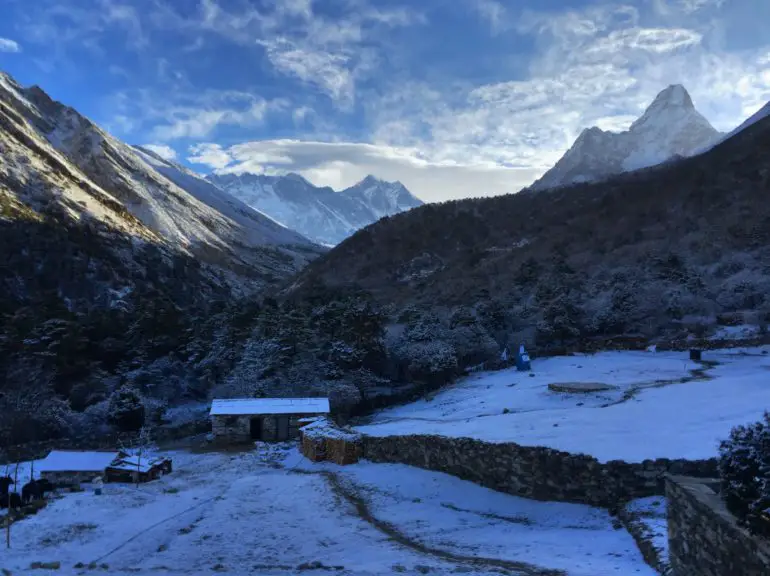 Running into yaks and naks along the trek is a common sight.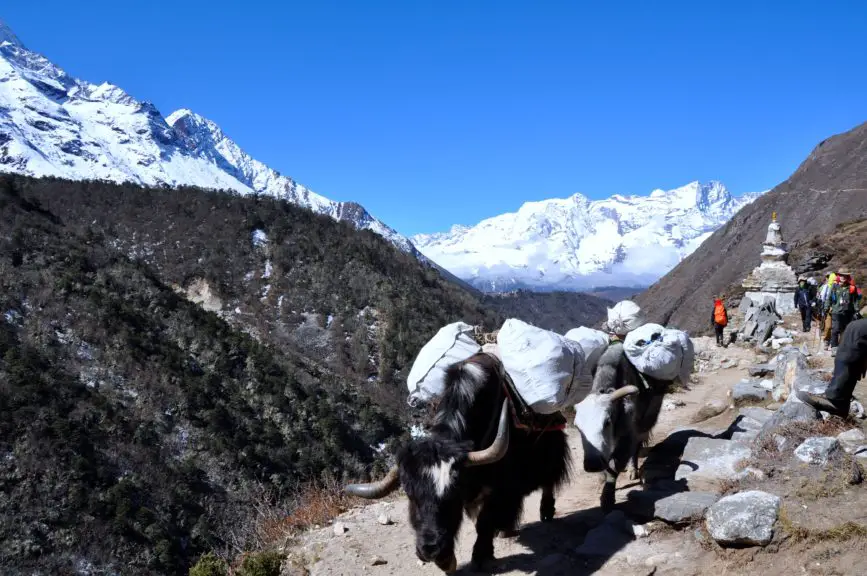 Gareth, Tourist2Townie, always making friends along the way.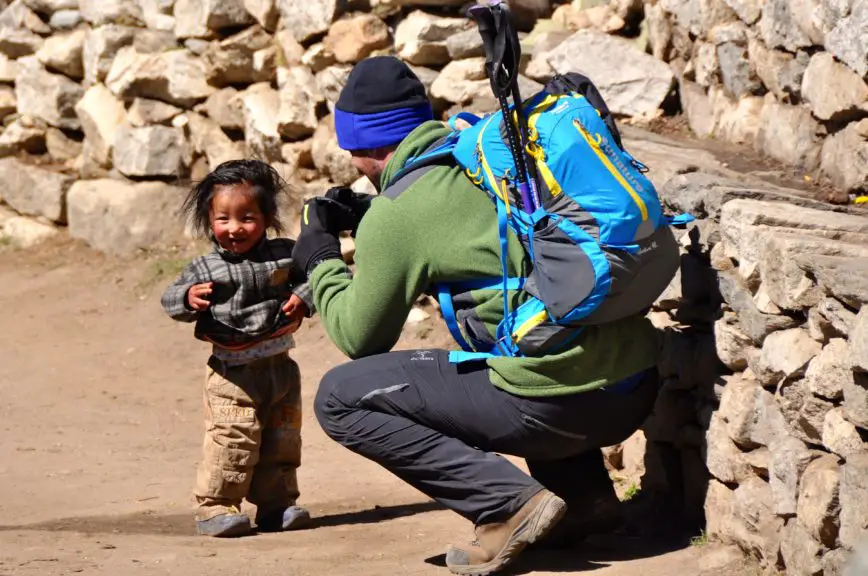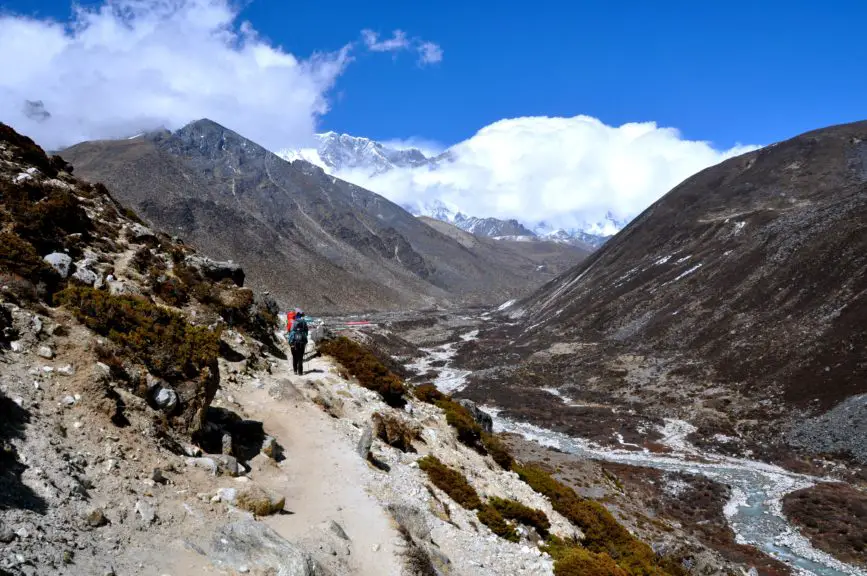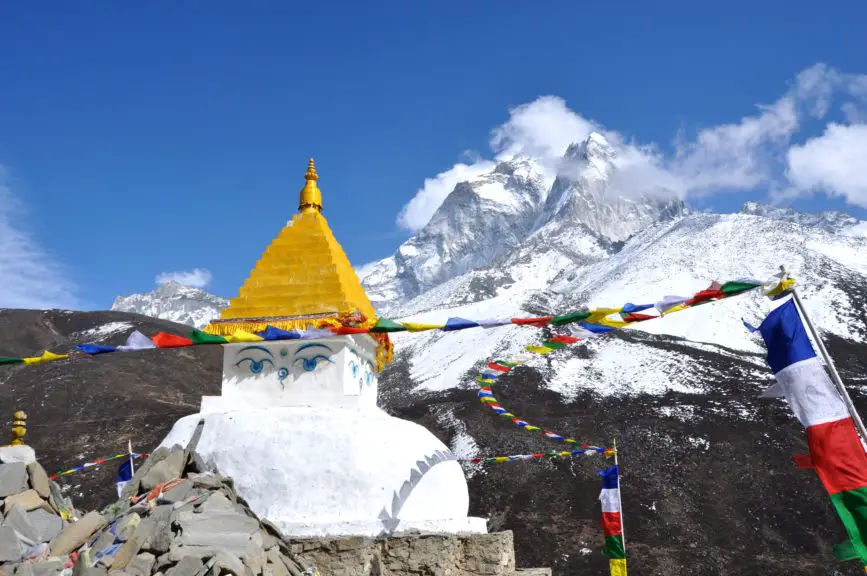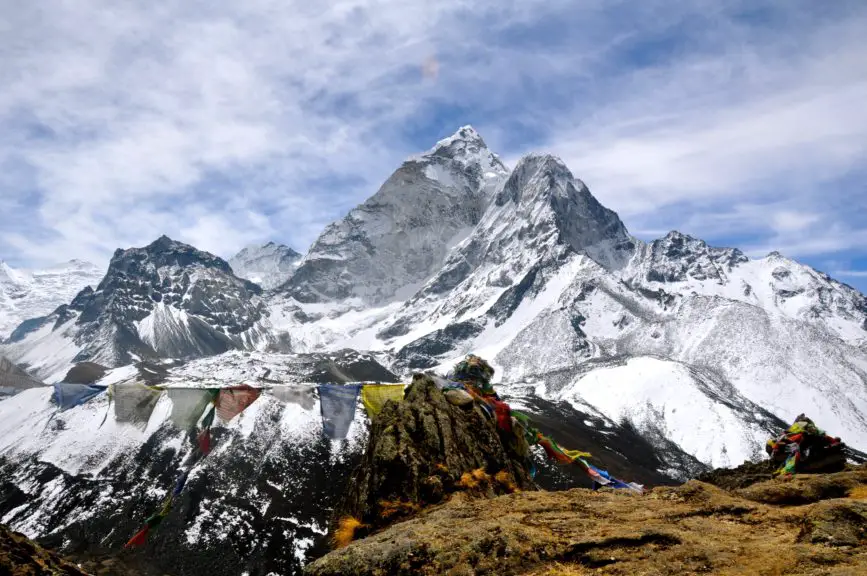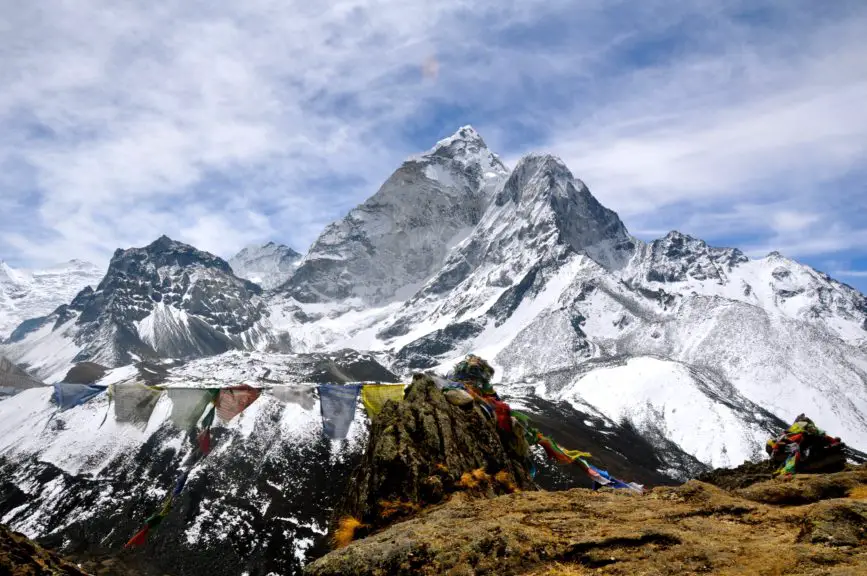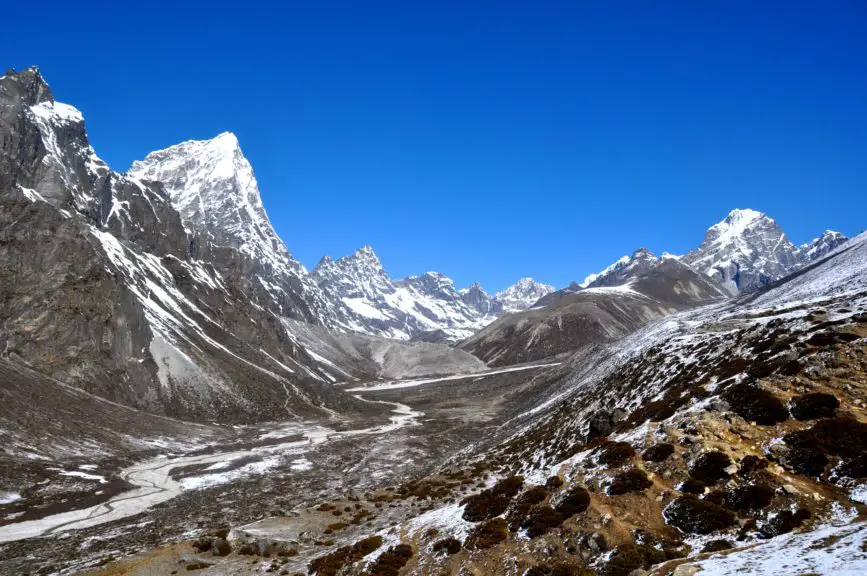 The team takes a rest as the oxygen levels drop and hiking becomes more difficult.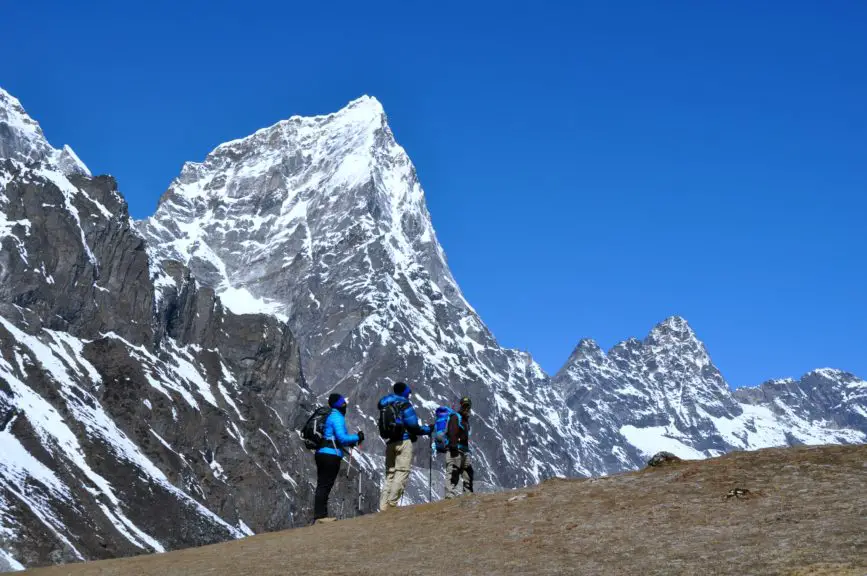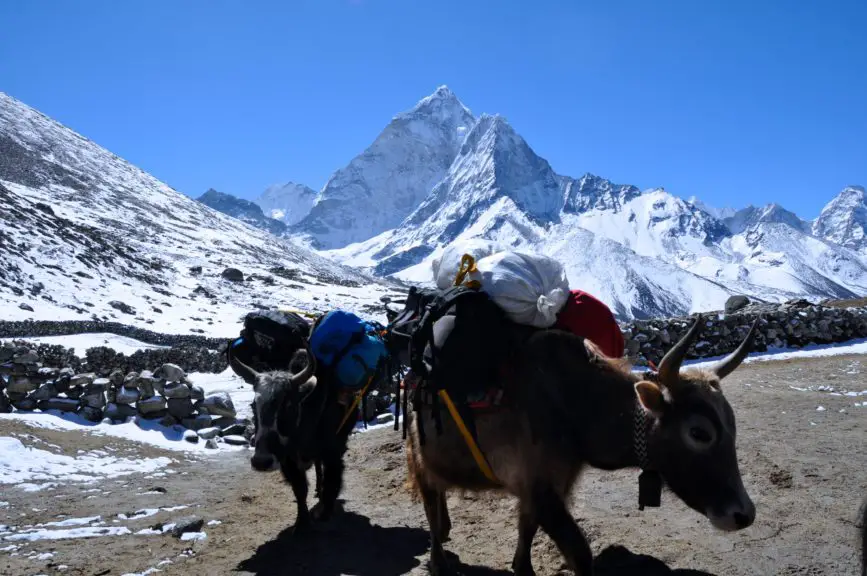 Views during lunch never disappoint.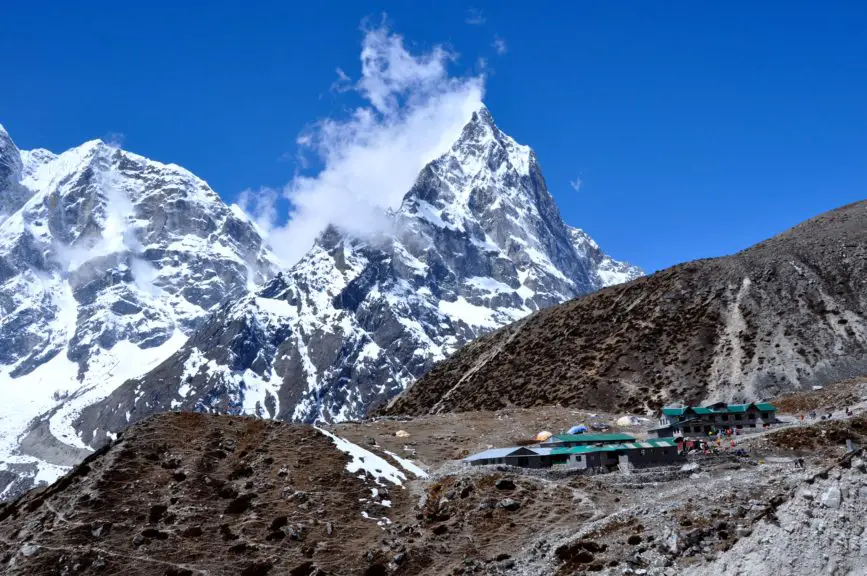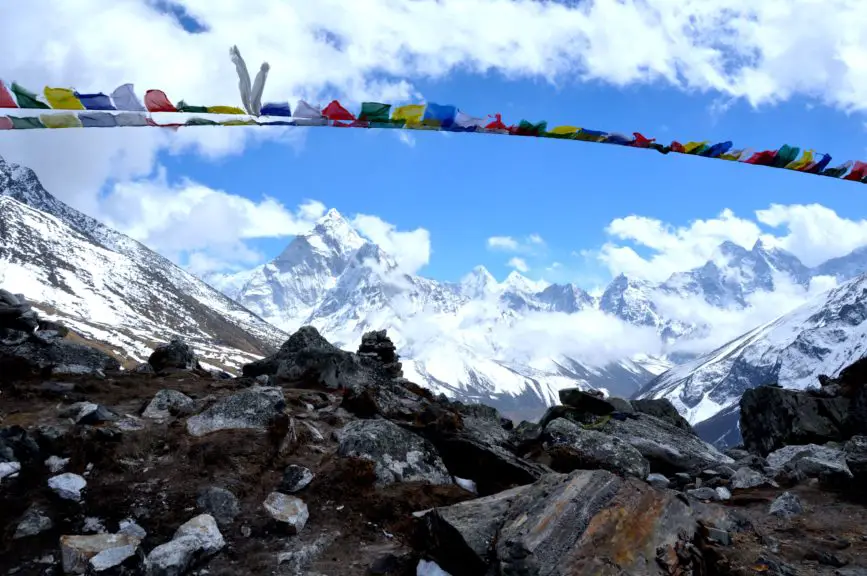 Remembering those who died on the mountain. If you've read Into Thin Air you will recognize the legendary Scott Fischer.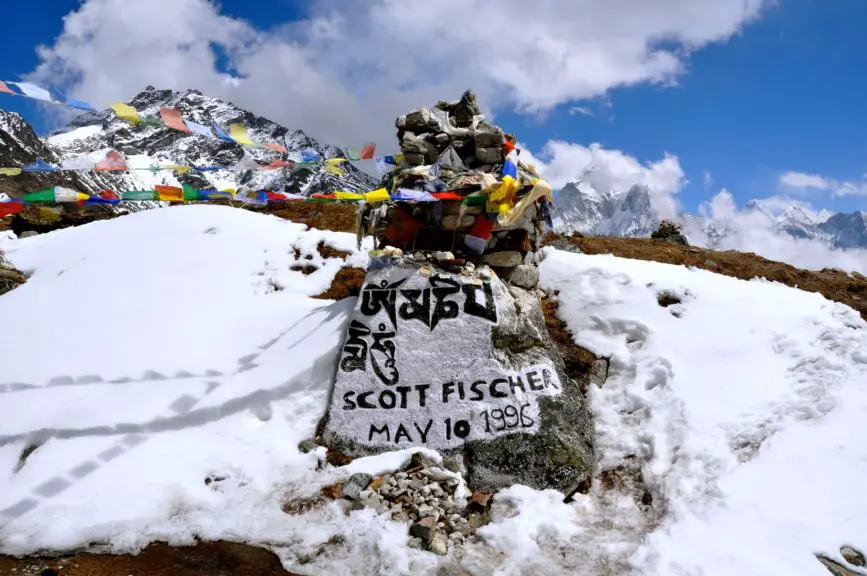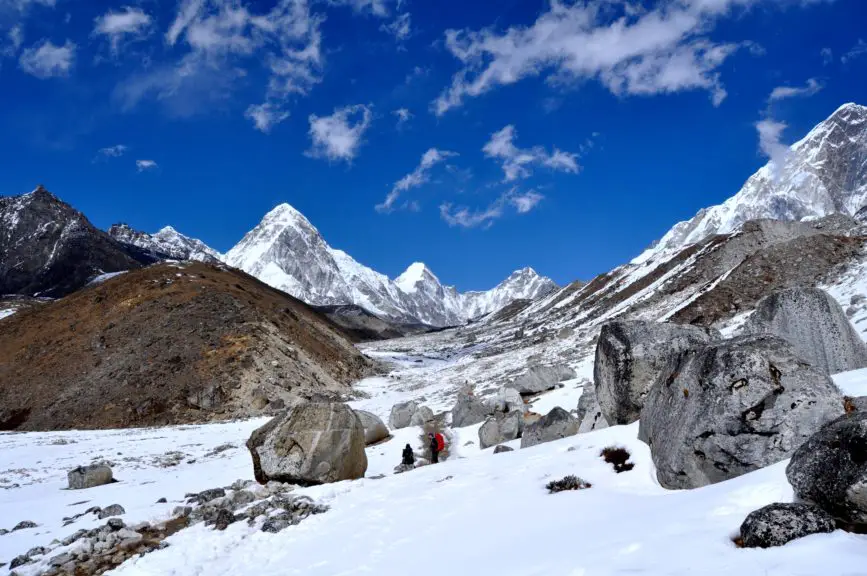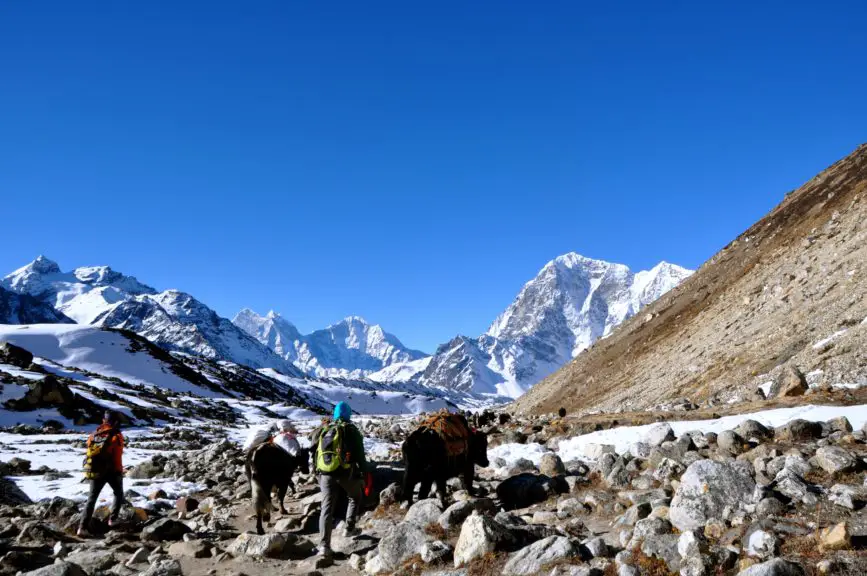 Reaching Gorakshep was an achievement in itself. With heads pounding after a 4 hour morning hike we push on another 2.5 hours to Everest Base Camp.
Gorakshep-

5,164 m (16,942 ft)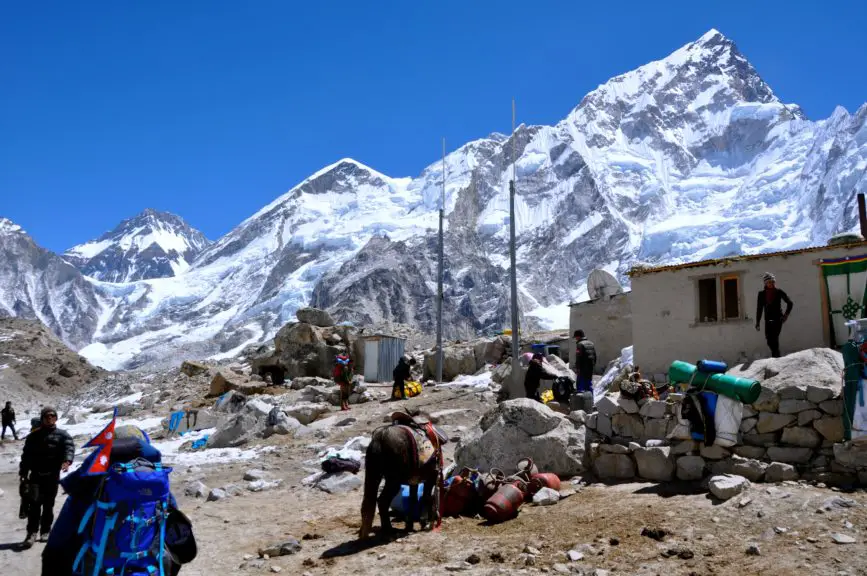 Base Camp is within view!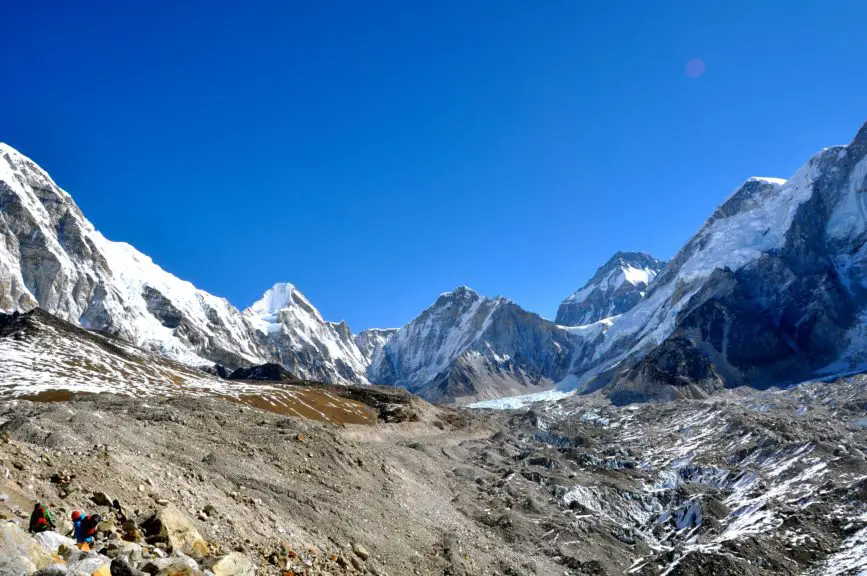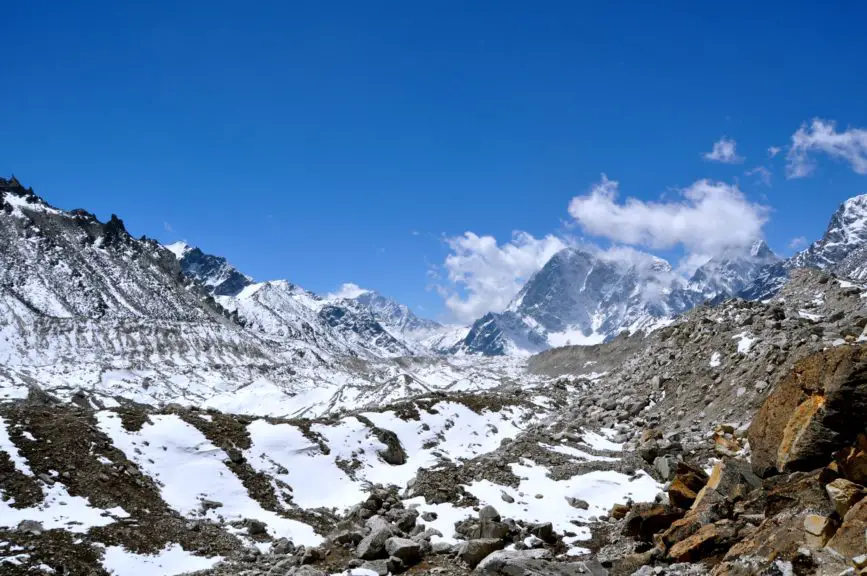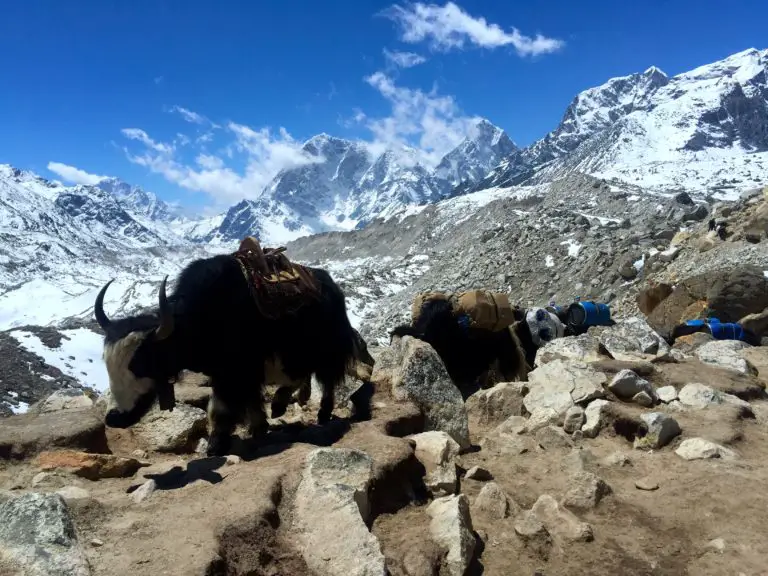 Reaching Everest Base Camp is an unbelievable feeling and an incredible site.
Everest Base Camp 5,380 m (17,700 ft)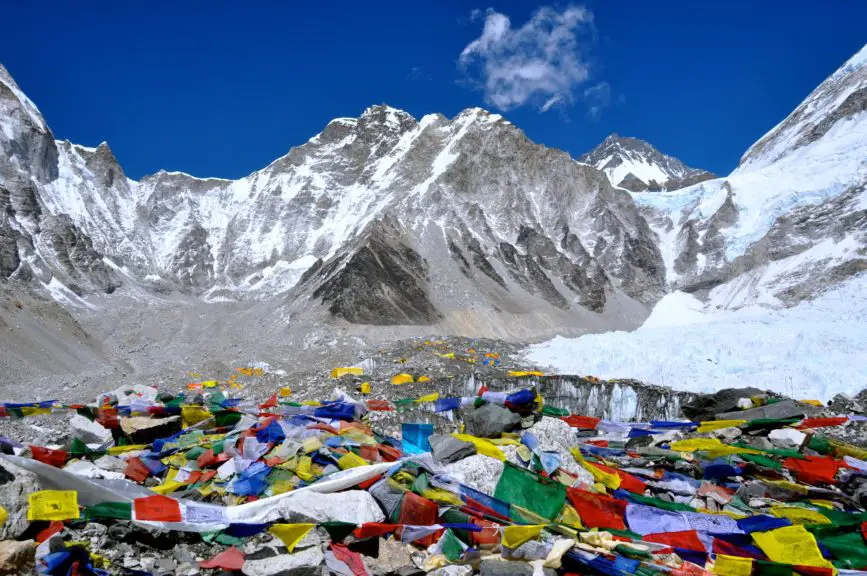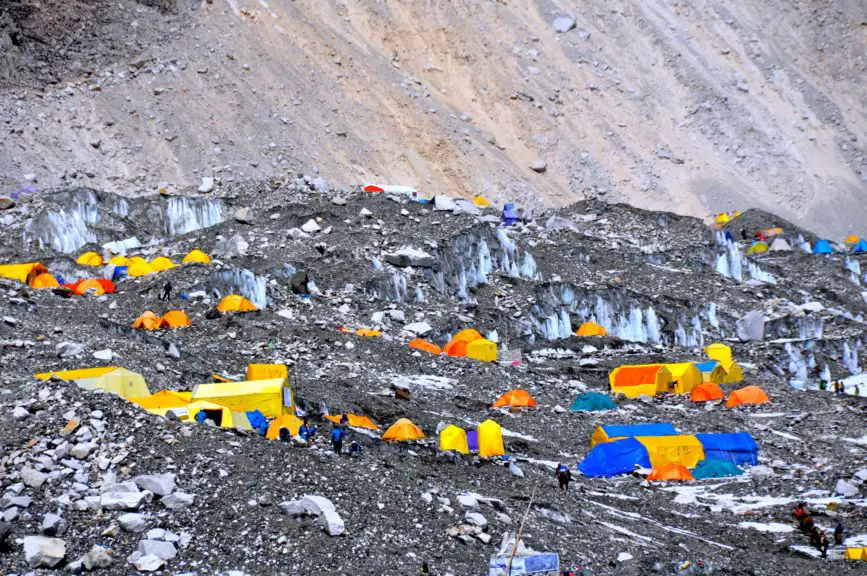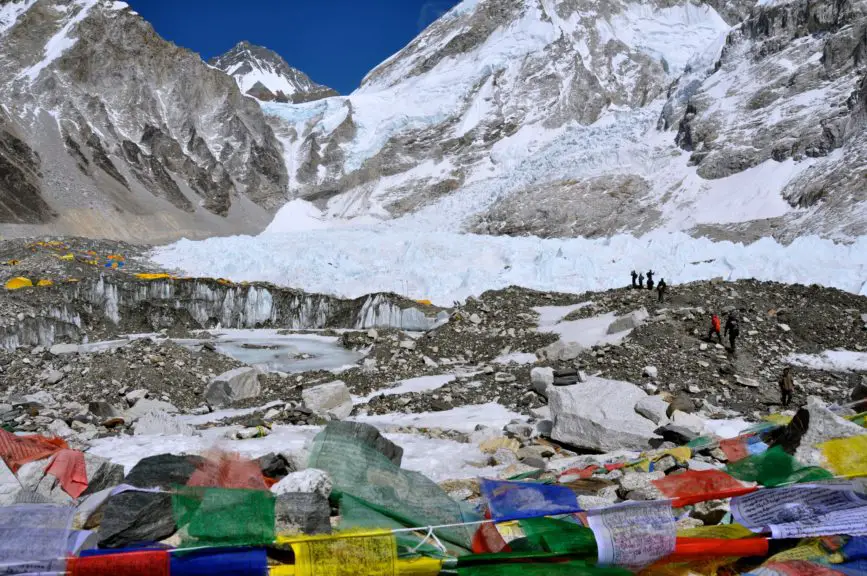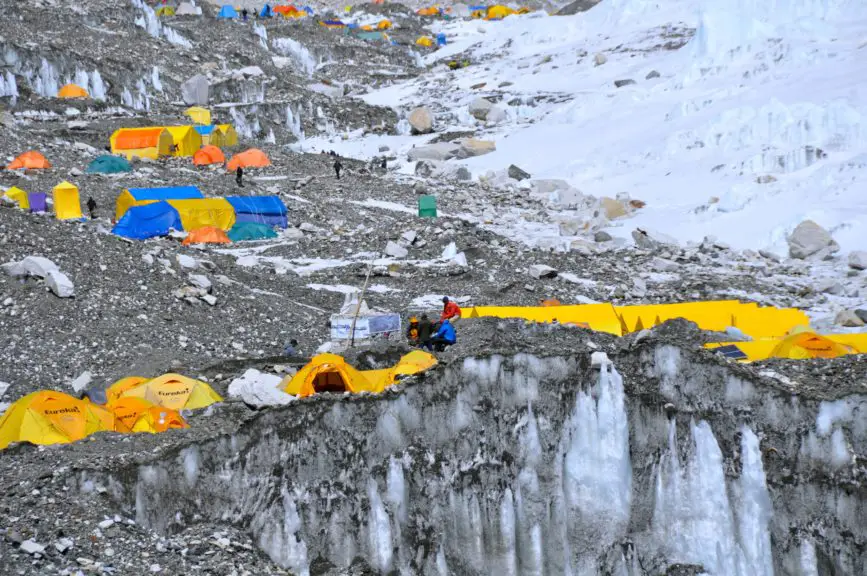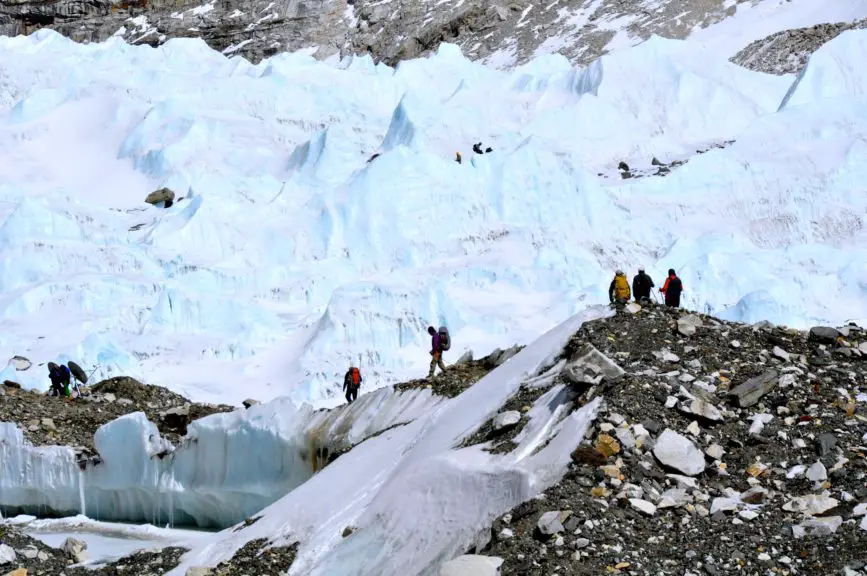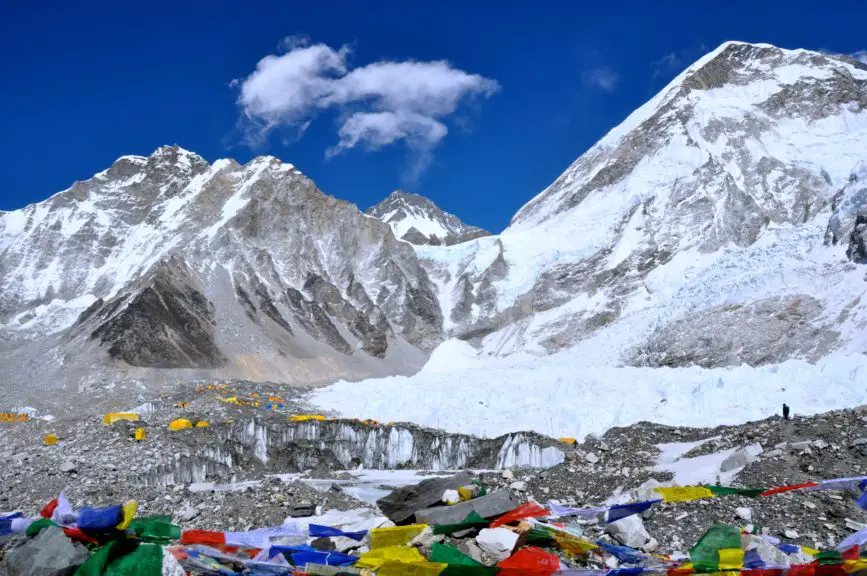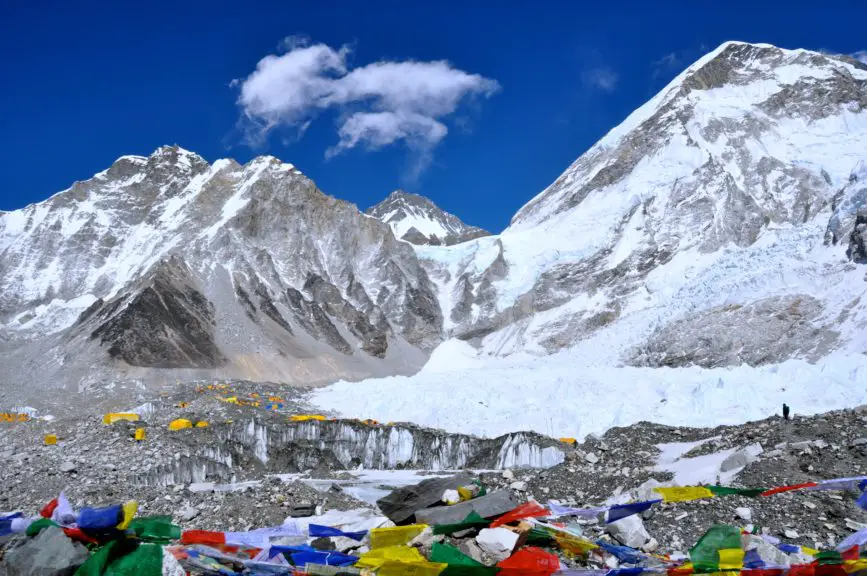 We made it!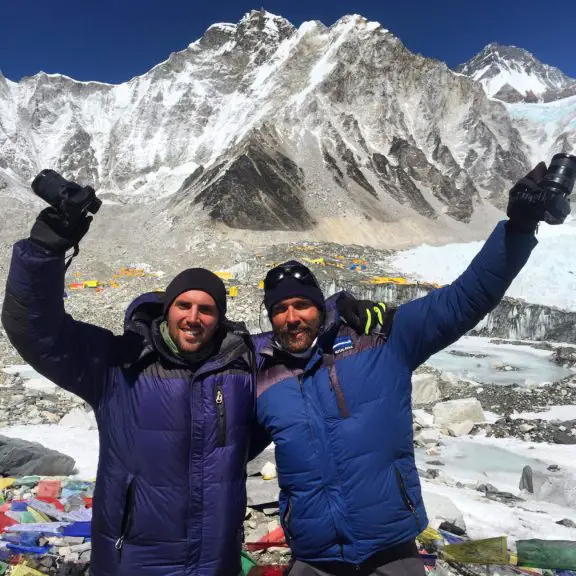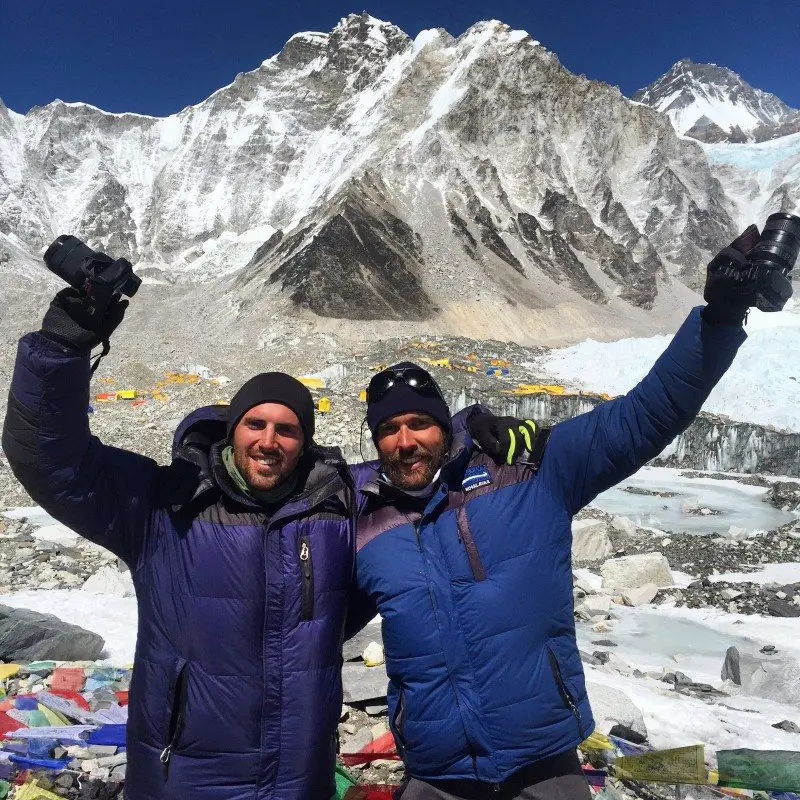 The journey doesn't end at Everest Base Camp. It is a five day trek back to Lukla from here.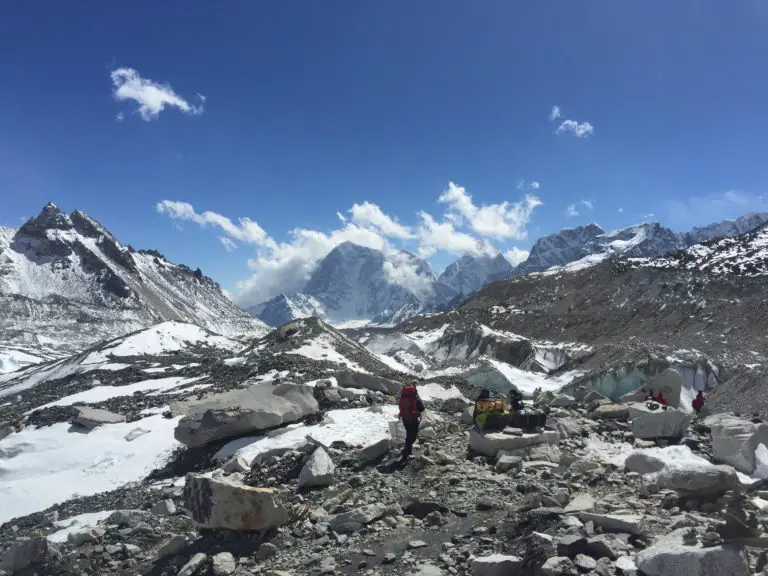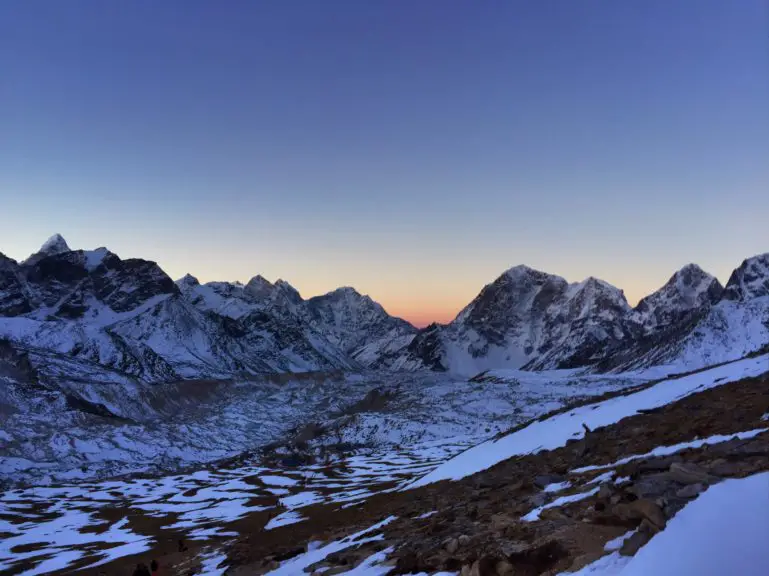 Everest peaks over during sunrise on Kala Patthar. This was the most challenging day on the trek. A 3:30am wake up call to hike to the top of Kala Patthar for amazing Everest views and sunrise.
Kala Patthar- 5,643 m (18,514 ft)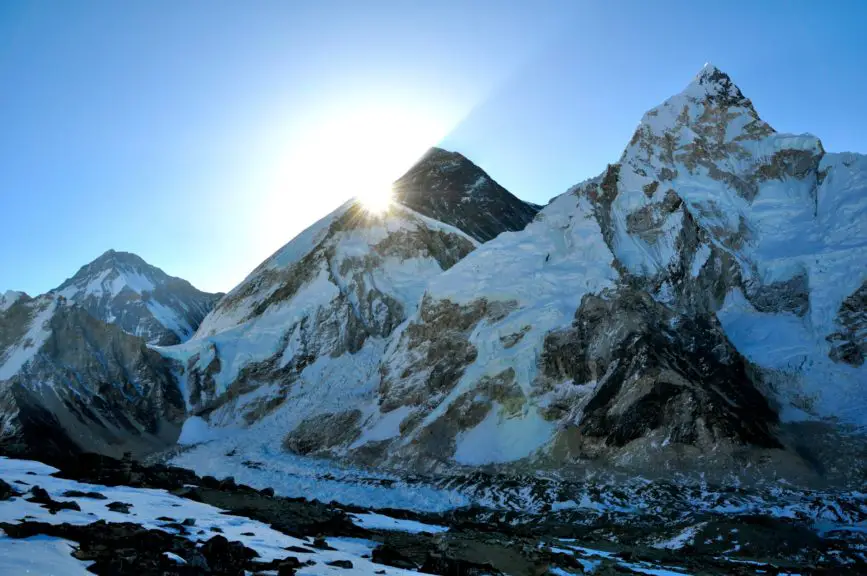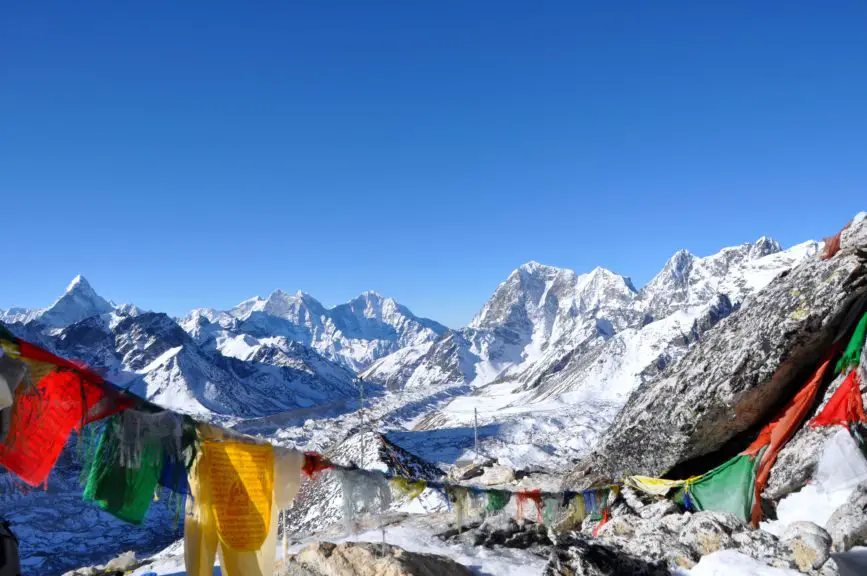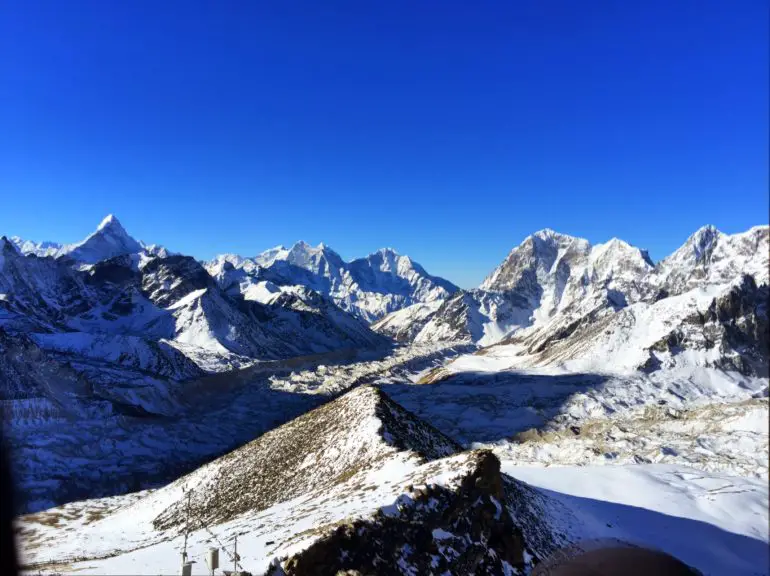 Enjoying the view.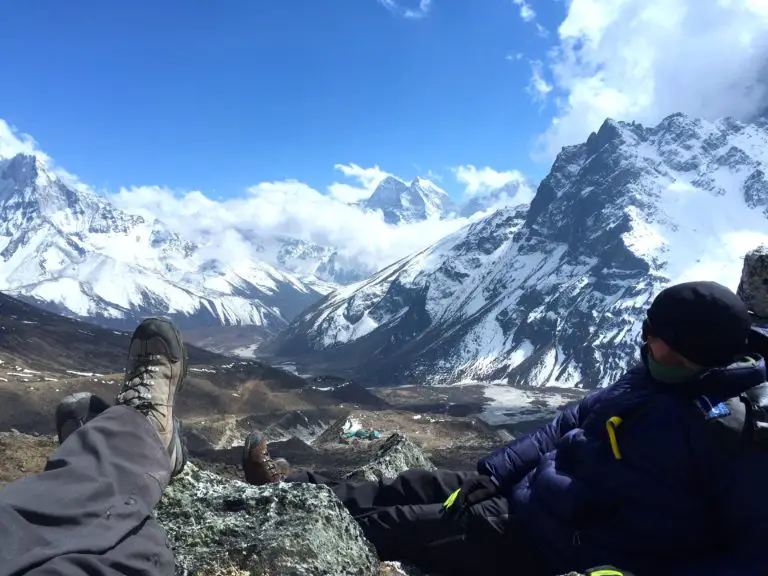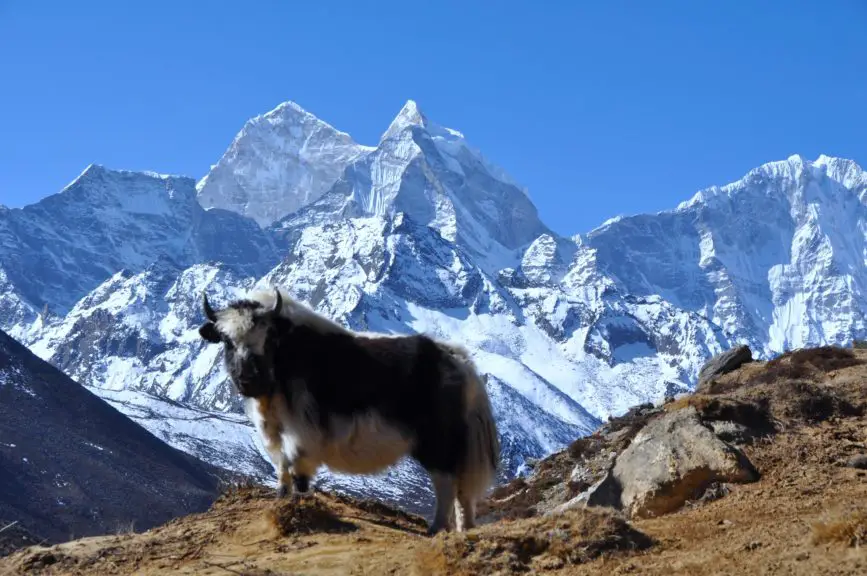 Khumjung after an overnight snowfall. This is where Sir Edmund Hillary set up schools in 1961 and various projects in the region.
Khumjung- 3,970 m (13,025 ft)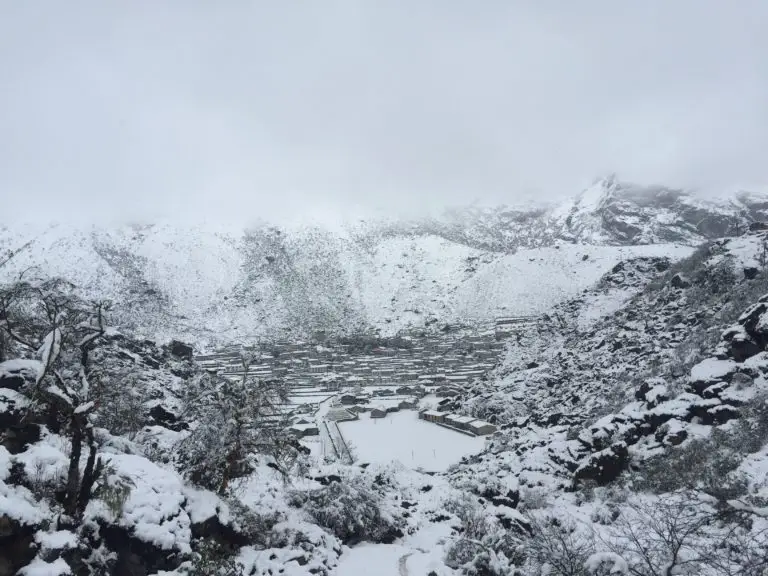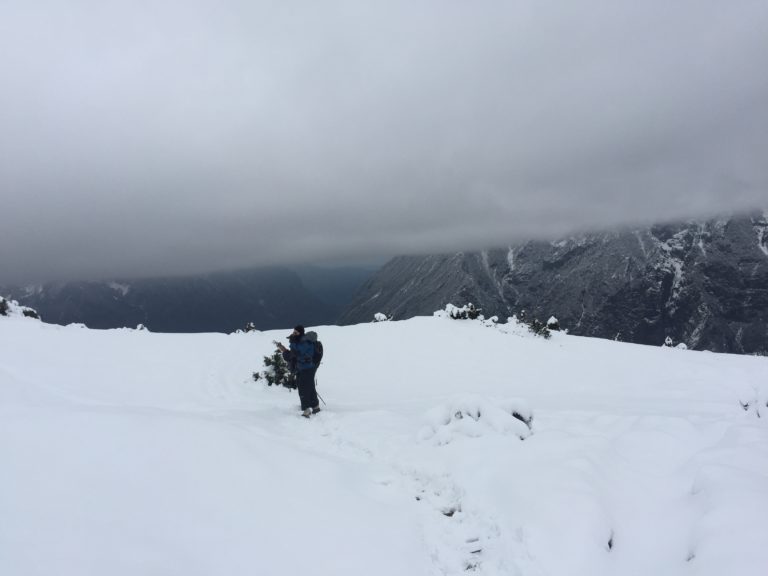 Namche Bazaar covered in snow on our way back to Lukla made for a nice contrast to what we experienced on the way up.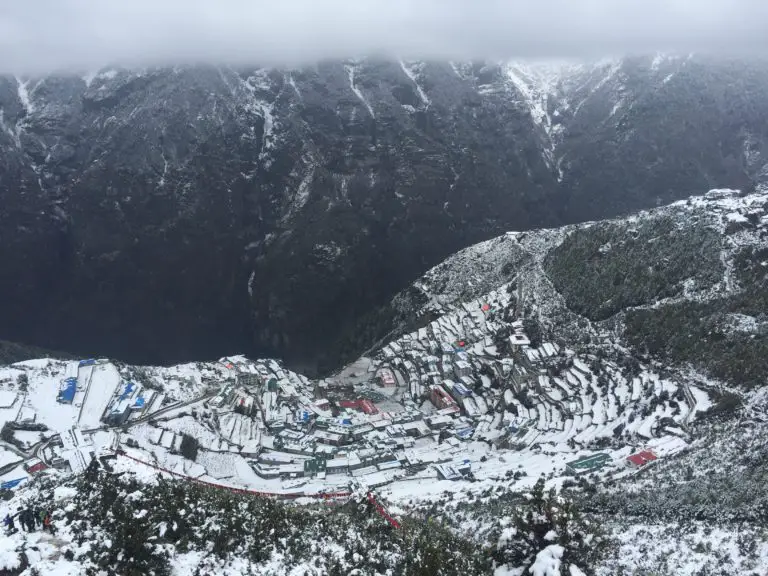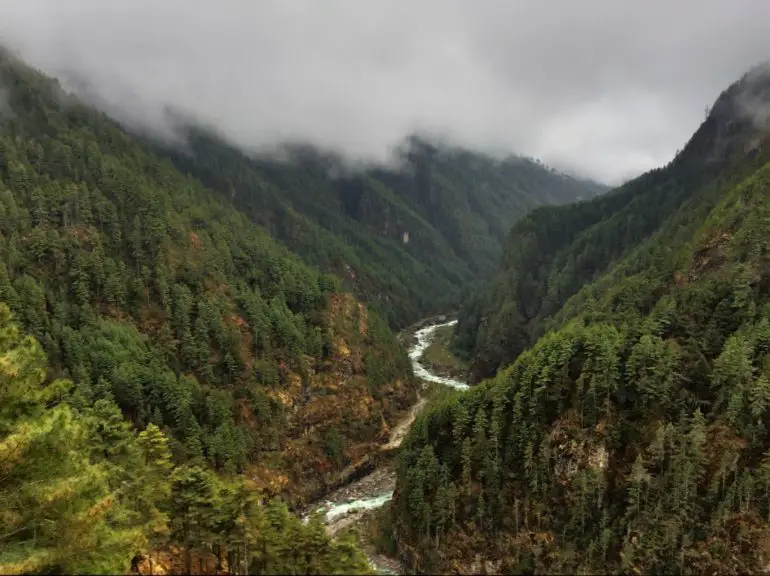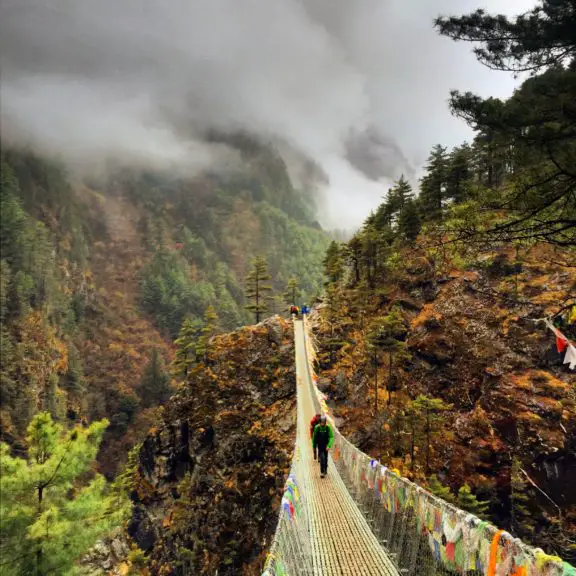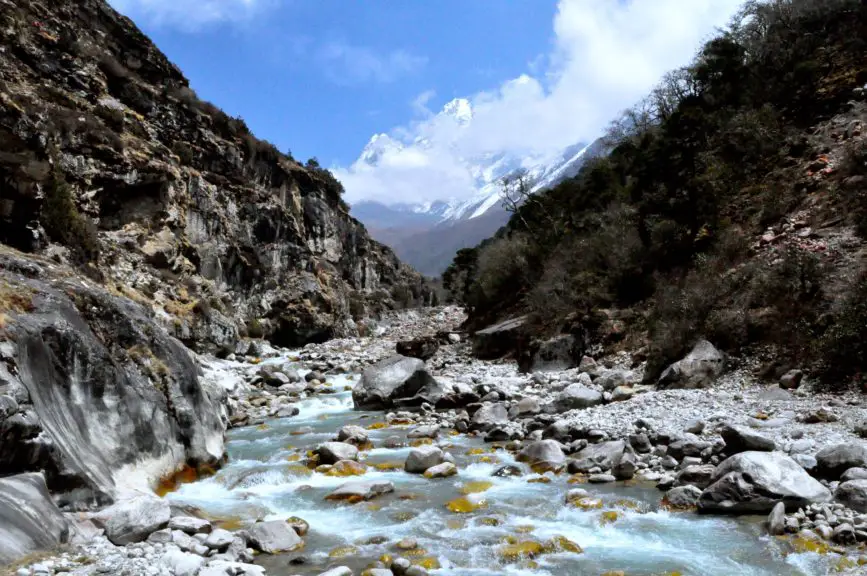 The Trek to Everest Base Camp
The Everest Base Camp trek is incredible and the experience of a lifetime. I recommend it to anyone looking to challenge themselves physically and mentally.
Learn more about the trek on Active Adventures.
More Info About Everest Base Camp Trek