Booking a cheap room is a great way to save. Most would agree the most important factors are cleanliness, security, the staff, and most important is the location. All of these factor in to your decision. Booking a room in a location where the local sites, restaurants, and nightlife are within walking distance will save you cash.
The Cheap: Hostels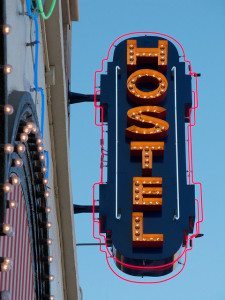 Pros:
Very affordable
Meeting a lot of travelers
Location
Great for solo travelers
Cons:
Sharing a room when private is unavailable
Sharing a bathroom when no ensuite available
Often located in area with heavy nightlife(noisy)
Private rooms with ensuite cost more
Best Way to Book:
Many hostels you can simply walk in and get a room for the night, however, traveling during the high season may limit your choices in some cities so booking in advance is recommended.
Sites:
Tips:
Buy insurance for a small fee that can be used towards another booking at a later date if you have to cancel
Book in advance
Book hostels with a lot of ratings. For example, I would book a hostel with an 89% rating with 50 reviews over one that has 2 reviews and a 95% rating.
location is the most important factor (use "map view" to get a good idea of where it is in the city).
Apartments and Room Rentals can also be found on hostel booking sites and they can range from a single room out of an apartment to a bed and breakfast. I have had wonderful experiences renting single rooms in foreign countries, most notably in Dubrovnik, Croatia (A story for another time).
Check out AirBnB.com for more places to stay.
The Hotel: Use Priceline Name Your Own Price
Priceline.com is a great way to score a 4-star hotel in the city center. If hostels aren't your thing or you are just a little too old for that sort of thing this is the way to go. How do you know what to bid on Name Your Own Price?
Check out biddingfortravel.com which  will tell you what the going rates are, which zone you are likely to land in and which hotel you are likely to get. These forums are very helpful and always up to date. They will tell you what to bid and how to get your preferred hotel. It's a great way to save when your hotel preference is not an issue.
Pros:
Upgrade from a hostel
Usually in City Center
More amenities
Quiet and private room
Cons (when using priceline)
May not get the hotel you really wanted
Slightly more costly per night.
The Rental Home or Villa: Use VRBO (or similar)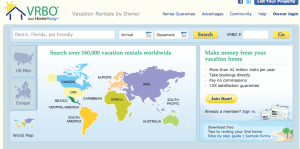 I already covered how to rent a 5-star villa for less than any hotel here. VRBO(vacation rental by owner) allows you to rent vacation rentals directly from the owner. This allows a lot of room for negotiation and puts you in control. See my guide on how to get a great deal.
This is by far my favorite option when I am traveling in a group. Groups give you the power to get a deal. It can reduce your nightly rate to $50 a night if you follow my guide.
Pros:
Getting a lot more value for your money
Having access to a full kitchen, multiple bedrooms and bathrooms
Living like a local
 Cons:
Preparing your own food every night
Solution for this first con is easy. Go grocery shopping. You do not need to eat out every night while on vacation and you shouldn't. This will save you money and it can be a great way to live like a local while you are in town.
 Keeping your house clean (no house keeping)
(Some rentals do provide this service but it is not a deal breaker)
Other Ways to Save
Just as when you are trying to hack a flight you should cross check everything. Use multiple sites to search for your hostel, hotel, or home.
For Hostels:
I have used those two many times in the past but there are plenty more out there and if you have a favorite stick with it. It makes managing bookings easier.
For Hotels:
Bonus Tip
Once you decide on a place to stay always check that hotel's actual site before you book. They may be running specials not advertised on the booking site.
For Vacation Rentals:
Those are great places to start but they are very general and cover the globe. If you are set on a destination then search for your "destination vacation rentals." Ex. "Playa del Carmen Vacation Rentals." You will find more local and specific sites tailored to your destination. Local sites may have different prices so it doesn't hurt to look.