Facebook // Twitter // Instagram // Google+ // Pinterest // YouTube
Hey, my name is Clint and I have been travel hacking through over 120 countries. I fly for free, never pay full price, and always get the most out of my hard earned days off traveling. I started Triphackr to share the tips and and travel hacks I have learned from over a decade of traveling.
My goal at Triphackr is to show you how to Upgrade Your Adventure.
---
Have a travel question or want to get featured on this site? Email Me
 Also see: Work With Me or Triphackr Press
---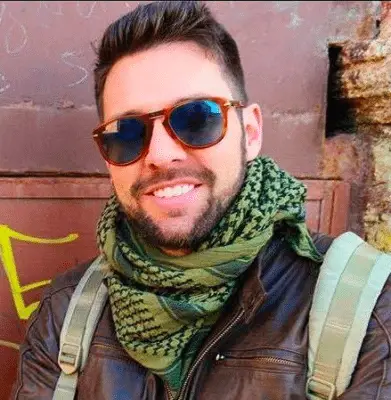 I am from Boston and didn't leave the country by air until I was 19. In my early travel years I had crossed the land borders to Canada and Mexico. I've visited all 50 US States and 38 Major League Baseball Stadiums while traveling the US by air and car. When I was 19 I went to Spain and I was hooked. The following summer I planned my first backpacking trip across Europe and recruited two friends. 120+ countries later and I am still traveling and can't get enough of seeing the world and experiencing new cultures.
In the last 10 years I have done the majority of this traveling while having a full-time job. I started travel hacking everything from airfare to accommodation and maximize every trip I take. I have left the 9-5 world behind but my experience maximizing limited days off from work has made Triphackr what it is today. I can share more travel hacks and tips as I travel the world one country at a time.
My aim on Triphackr is to show you what I have learned so you can travel more often for less. Whether it is using miles to book free flights or simply learning how to Hack a Flight without miles you will learn new ways to find travel deals.
What is Travel Hacking?
Travel hacking is a term that is thrown around a lot these days. Typically, people consider travel hackers to be those chasing frequent flyer miles, signing up for every travel reward credit card, and earning elite status on airlines. Those are components of travel hacking, however, to me travel hacking is a lot more than points and rewards. It is about getting the most out of your travel experiences, using travel hacks, and finding the best resources available to book a great trip.

Since we don't all have a war chest of frequent flyer miles and travel credit cards to get free hotels and flights around the world I will show you how to start travel hacking without them. What I will do is is show you how to get more miles and rewards for what you are doing already. This means getting the best flights without miles, the best accommodation without rewards cards, and the best travel experience possible. You will learn a lot of ways to grow your frequent flyer bank here but you will also learn about to maximize what you are doing already.

Traveling to over 120 countries I have learned a lot about how to save money and make the best of any situation. I love travel gadgets, border crossings, and street food. My travel philosophy is about maximizing travel experiences and never paying full price for a flight.
At Triphackr I will share how I do that with you. Travel Hacking is a passion of mine and I'll keep you posted about the best there is as often as possible.

I am always working to expand the database of destination guides, tips on earning miles for free travel, tips on budget travel, and reviews of travel gear. This year I will also share a lot more of my adventures on the travel blog If you are ready to start travel hacking check out the Travel Resources page where you will find my favorite tools for booking a trip.
---
If you want to stay up to date with me on my latest travel hacks and tips follow me on Facebook, Twitter,  and Instagram
Check out my Press Page and Work With Me.
Thanks for joining me at Triphackr and learning how to Upgrade Your Adventure!
-Clint