Nestled just a short ferry ride away from the vibrant streets of Hong Kong Central lies a hidden gem that offers a delightful escape from the city's hustle and bustle. Lamma Island, known for its picturesque landscapes, serene beaches, and charming village vibes, is the perfect destination for a day trip. Join us as we embark on an adventure, walking across the island, discovering delightful eateries, and uncovering the island's hidden treasures. Here is how you can plan a day trip to Lamma Island from Hong Kong Central with ease.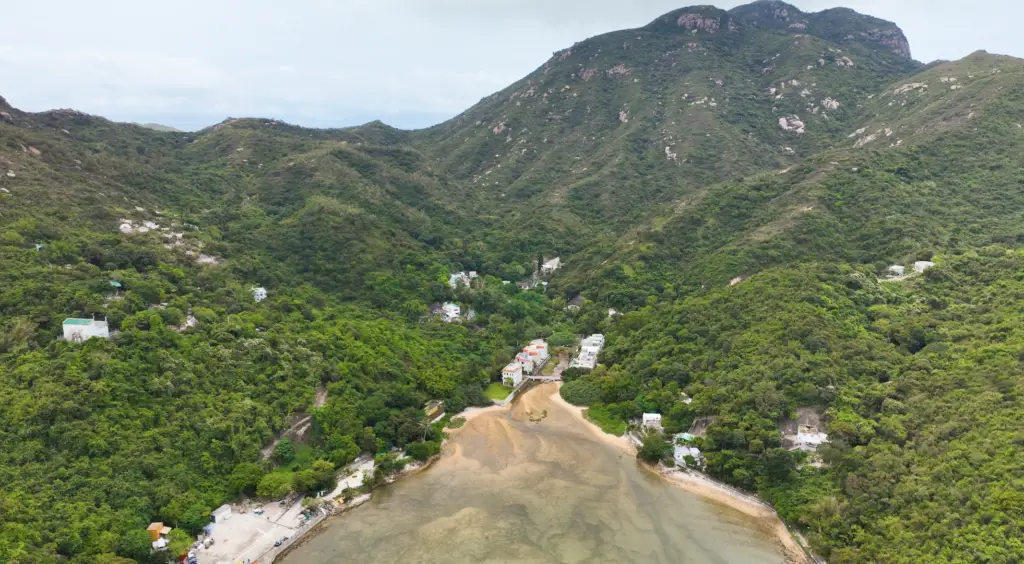 How to Get to Lamma Island from Hong Kong
To start your Lamma Island adventure, head to Hong Kong Central and make your way to Pier 4 at the Central Ferry Piers. Ferries operate frequently, and the journey takes approximately 30 minutes. Be sure to check the ferry schedule in advance to plan your day effectively. Decide if you want to start your day at Yung Shue Wan or Sok Kwu Wan. You can't make a wrong choice but will help deciding ahead of time if you plan to eat lunch. 
Walking Across Lamma Island
Upon arrival at Yung Shue Wan (or Sok Kwu Wan), the main village on Lamma Island, you'll find yourself immersed in a tranquil atmosphere. One of the best ways to explore the island is by foot, as it offers a chance to soak in the island's natural beauty and immerse yourself in the local culture. You can also make this walk in reverse to end your walk on the more busy side of the island. No matter your path but end with wonderful food options and scenic views. I chose to end my day in Yung Shue Wan and stop at the Beer Shack for a snack and a beer. There are more frequent ferries returning from here and I liked ending at the busier side of the island.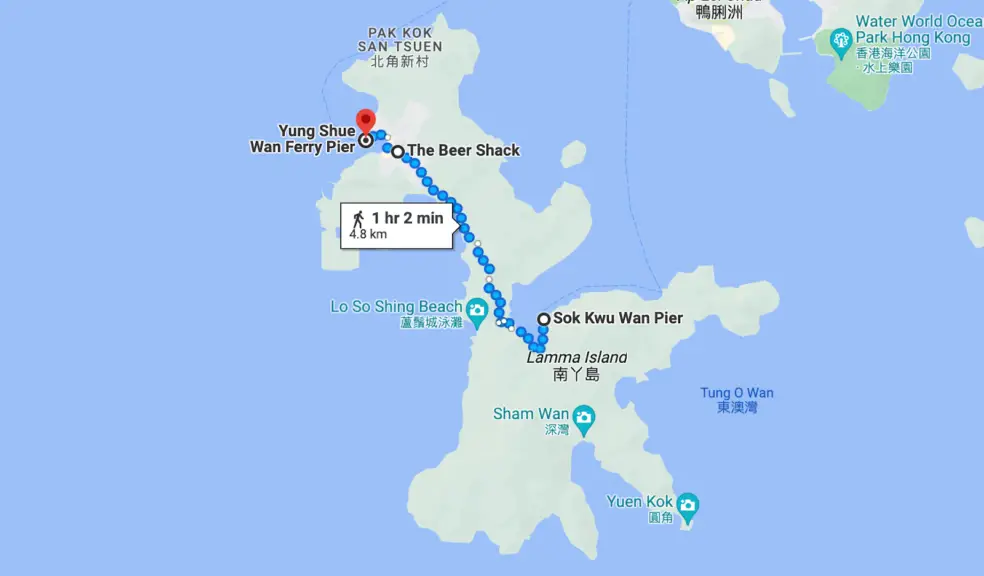 Begin your walk along the Family Walk, a scenic path that winds through lush greenery and leads you to the other side of the island. As you stroll along the well-marked trail, you'll pass by traditional fishing villages, enjoy breathtaking coastal views, and encounter various wildlife along the way.
Where to Eat and Drink on Lamma Island
Lamma Island is a food lover's paradise, offering a plethora of dining options to satisfy every palate. After your invigorating walk, make a pit stop at one of the island's charming restaurants or eateries.
Beer Shack: Home to a delightful food menu and local beers from Hong Kong, the beer shack makes a great stop before or after making the walk across the island. 
Rainbow Seafood Restaurant: For a true taste of Lamma Island, head to Sok Kwu Wan, the island's second village. Here, you'll find the renowned Rainbow Seafood Restaurant, known for its fresh seafood dishes. Feast on succulent prawns, delectable crabs, and other mouthwatering delights while enjoying the panoramic waterfront views.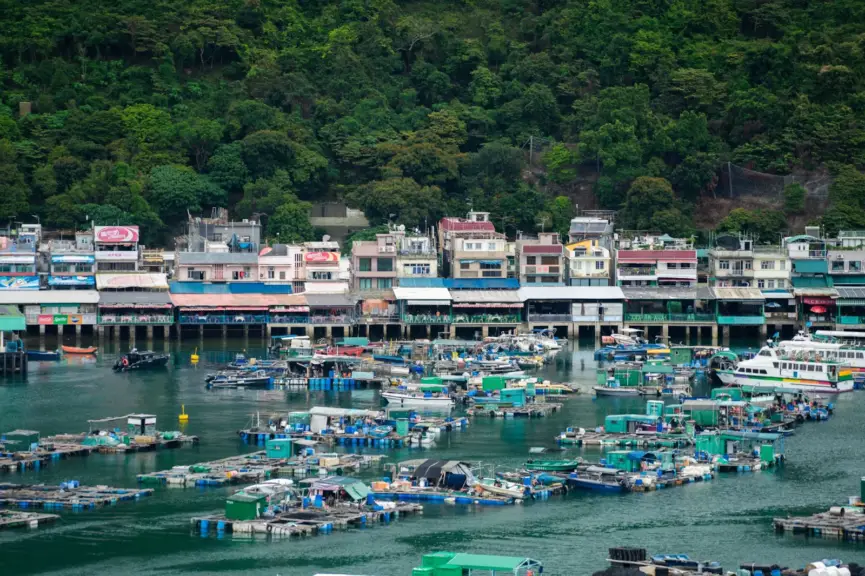 What to Do on Lamma Island
Aside from its picturesque landscapes and culinary delights, Lamma Island offers a range of activities to make your day trip truly memorable.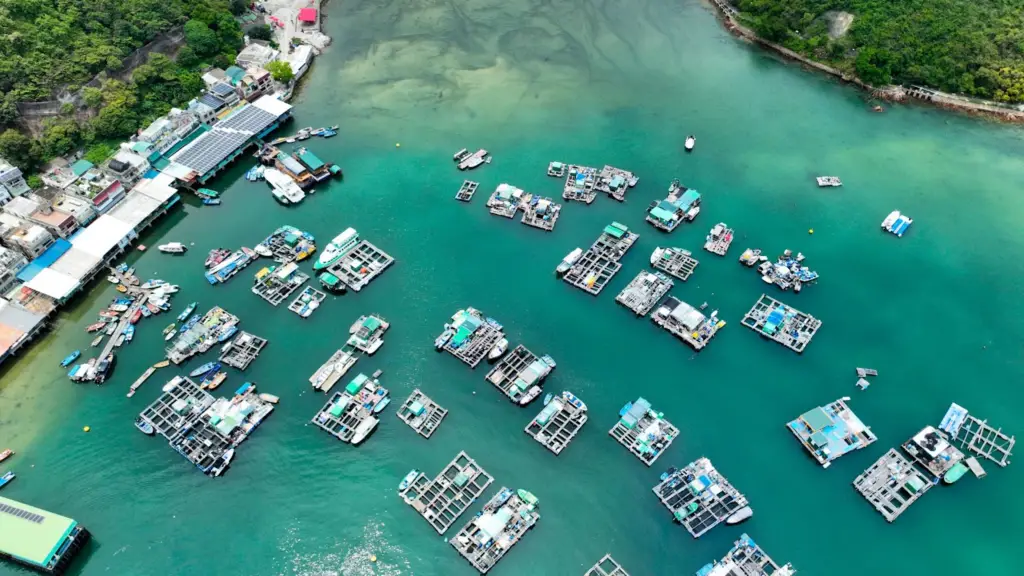 Visit Hung Shing Yeh Beach: Take a break from your walk and unwind on the pristine shores of Hung Shing Yeh Beach. Bask in the sun, go for a refreshing swim, or simply relax and enjoy the tranquility.
Explore the Tin Hau Temple: Located in Yung Shue Wan, the Tin Hau Temple is a cultural and historical landmark. Step inside and soak in the serene ambiance, adorned with colorful decorations and intricate designs.
Take a Nature Hike: If you're up for more exploration, Lamma Island is home to a network of hiking trails. The Family Walk is just the beginning; you can venture further to discover scenic viewpoints, hidden caves, and even a wind turbine trail.
A Visit to Lamma Island
Lamma Island offers a refreshing escape from the fast-paced energy of Hong Kong Central. With its picturesque landscapes, delightful eateries, and unique attractions, this tranquil haven is a must-visit destination for anyone seeking a day of fun, good food, and a nice break from the hustle and bustle of Hong Kong Island.