Hong Kong has incredible architecture due to the blend of old and new buildings and cultures. Contemporary architecture is common and can be seen throughout the city. Modern architecture often clears out the older ones as they build up to make use of the limited land in Hong Kong. This is why Hong Kong has more skyscrapers over 150 meters than any other city in the world.
The apartment buildings around Hong Kong are known for being photogenic which is why many photographers love the city. When I saw photos of Montane Mansion I knew I wanted to see it for myself. Lucky for me, my Hong Kong adventure was made possible with The Ascott Limited. Citadines Harbourview Hong Kong was my home base for this Hong Kong adventure and it was essential in helping me see the best of the city. Now I just needed to make my way over to Quarry Bay, Hong Kong.
How to Get to Montane Mansion in Quarry Bay
Montane Mansion has been popular among photographers for years and is gaining popularity with tourists as well. The unbelievable symmetry draws professional and amateur photographers there for the perfect shot. This spot may be a little off the traditional Hong Kong list of sites but it is not too hard to locate once you know where to start.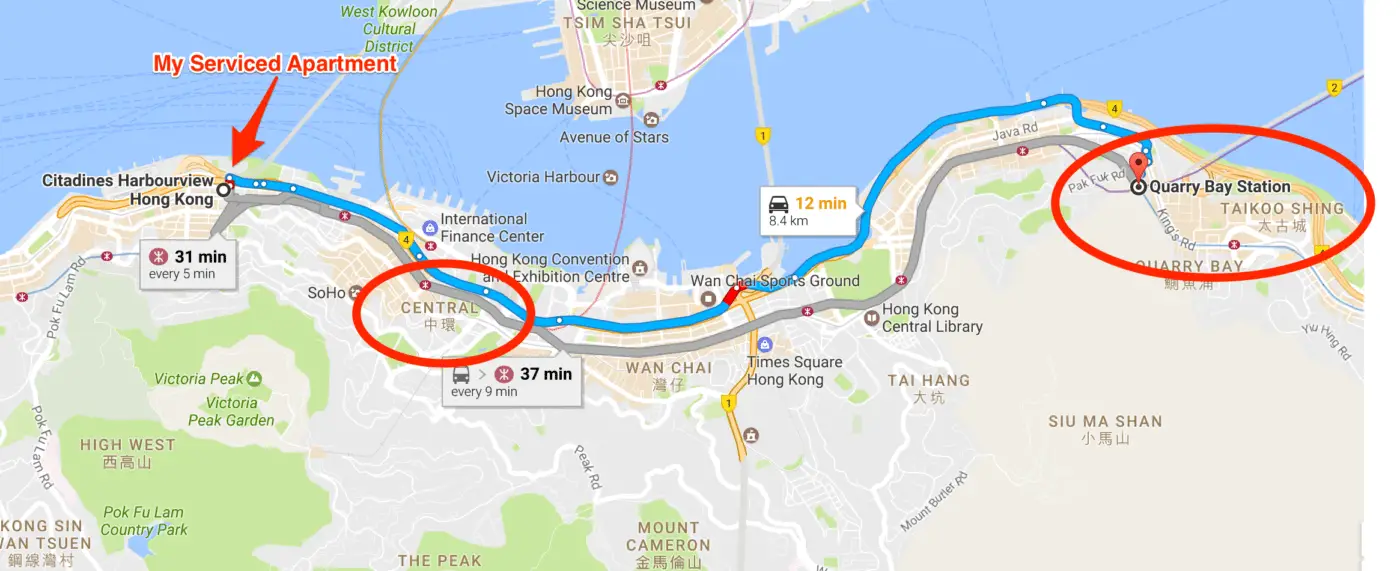 From Citadines Harbourview Hong Kong (my serviced apartment in Sai Ying Pun) to Quarry Bay, it is around 40 minutes via the metro. From Central Station in Hong Kong is takes around 30-35 minutes out to Quarry Bay. You can get off at Quarry Bay or Tai Koo Station. Tai Koo is a closer walk to the Montane Mansion but it doesn't really matter if you want to walk through the neighborhood a bit more before arriving at Montane Mansion.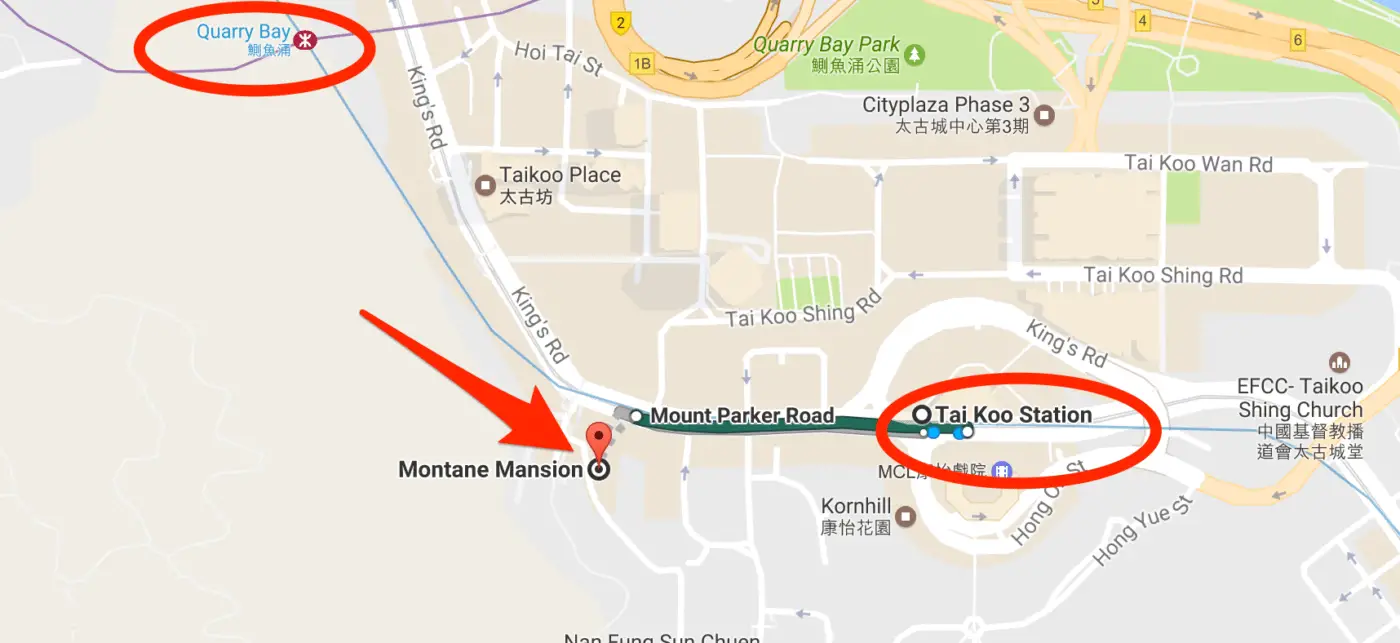 As you can see Quarry Bay Station and Tai Koo Station are both close to Montane Mansion. I chose to get off at Quarry Bay, walk to Montane Mansion, and take the metro home from Tai Koo Station.
The Google Maps entrance to Montane Mansion is 1028 King's Rd, Quarry Bay but I found more than one way inside simply by walking around the neighborhood. If you follow the map you'll see something like this below.
When you are inside you will notice there will be different shots and angles from different courtyards. Each is a little different and I recommend exploring more than one. Use the screenshot of Montane Mansion Google street view for reference.
There isn't much to see on the exterior of these buildings from the street so make sure you go inside to explore.
What to Expect Inside Montane Mansion
The first thing to remember when you are taking photos is that this is a residential area. People live in these stacked apartments and you are a guest in their courtyard. You are permitted to enter these courtyards at Montane Mansion but be respectful. After following the walking directions on Google Maps you will see a set of stairs that lead up to the courtyards.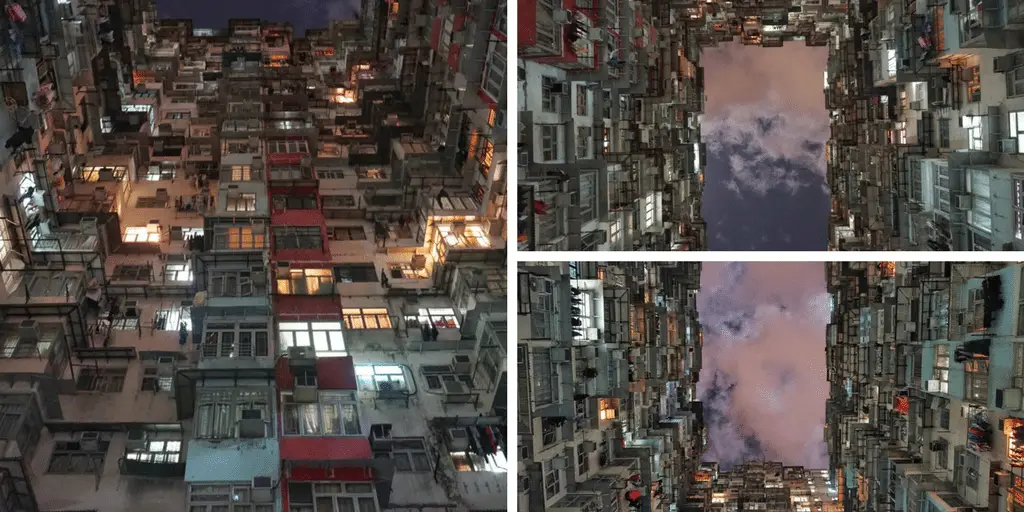 When I walked in I immediately looked up. This is the classic shot and the reason I wanted to visit Quarry Bay in the first place. You can expect to see other photographers and other people looking for that perfect Instagram shot as well. I was there late on a Monday night but expect it to be quiet with a few people passing through as you take photos.
Photos from Montane Mansion- Quarry Bay
Now that you've made it to the Montane Mansion in Quarry Bay, look up and enjoy the view. These stacked apartments are an incredible sight. Even if you aren't a big fan of photographing architecture anyone can appreciate how unique these apartments are in Hong Kong.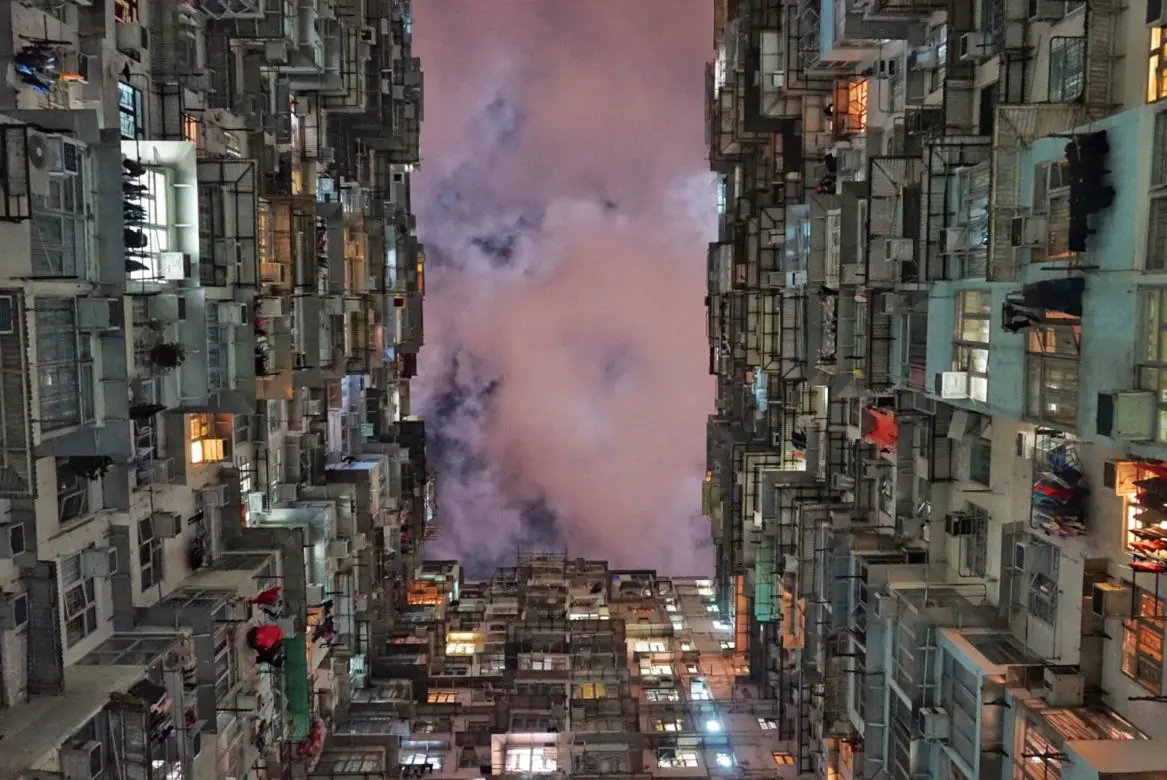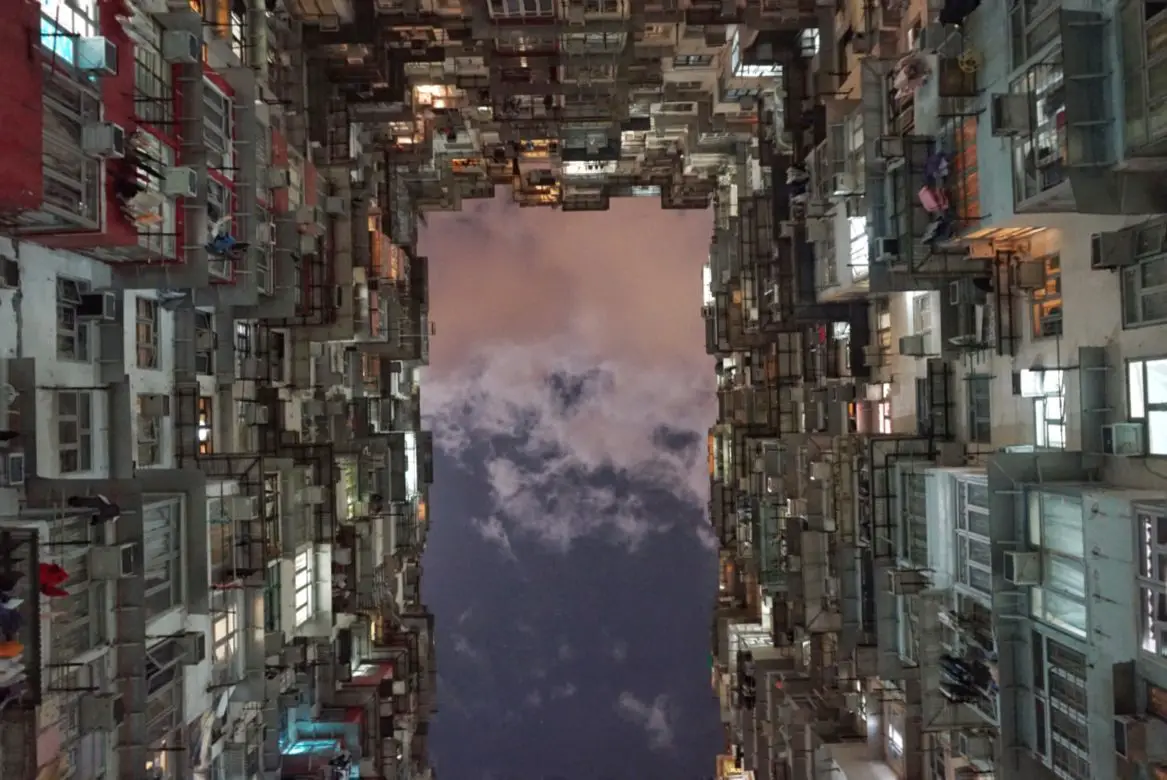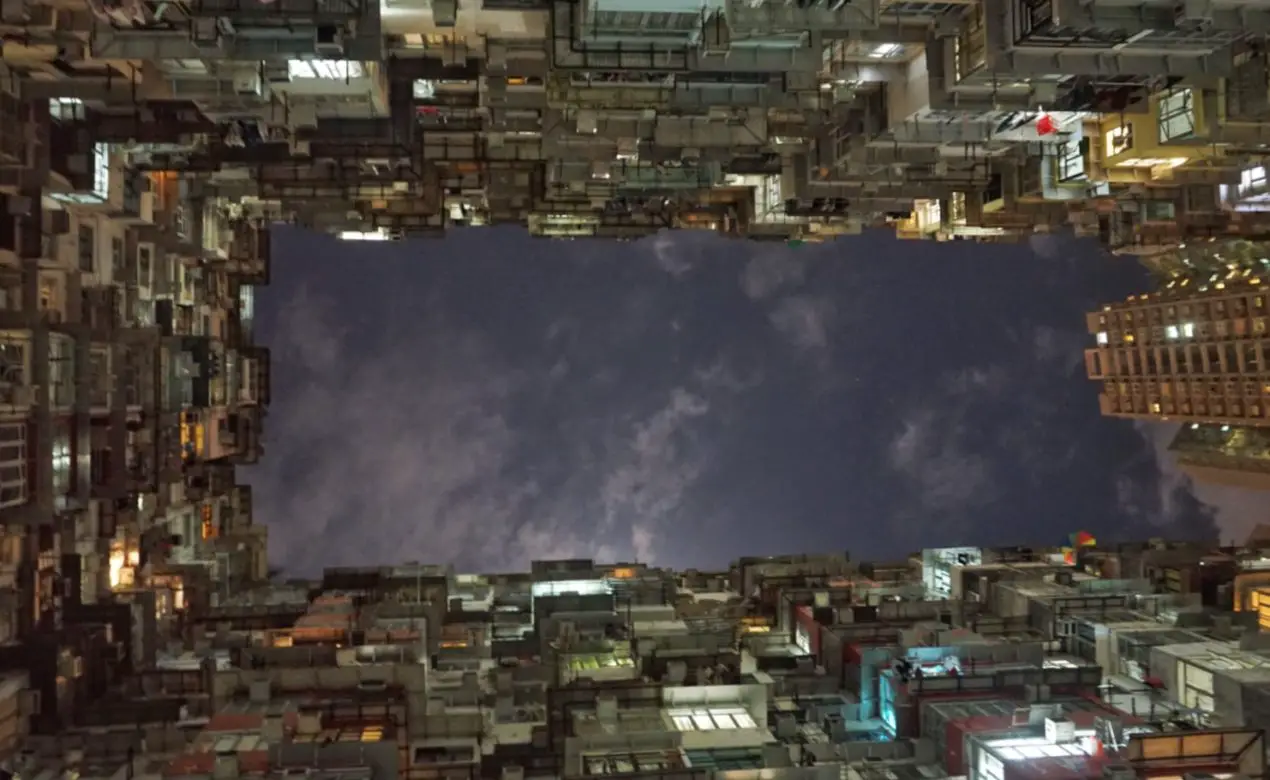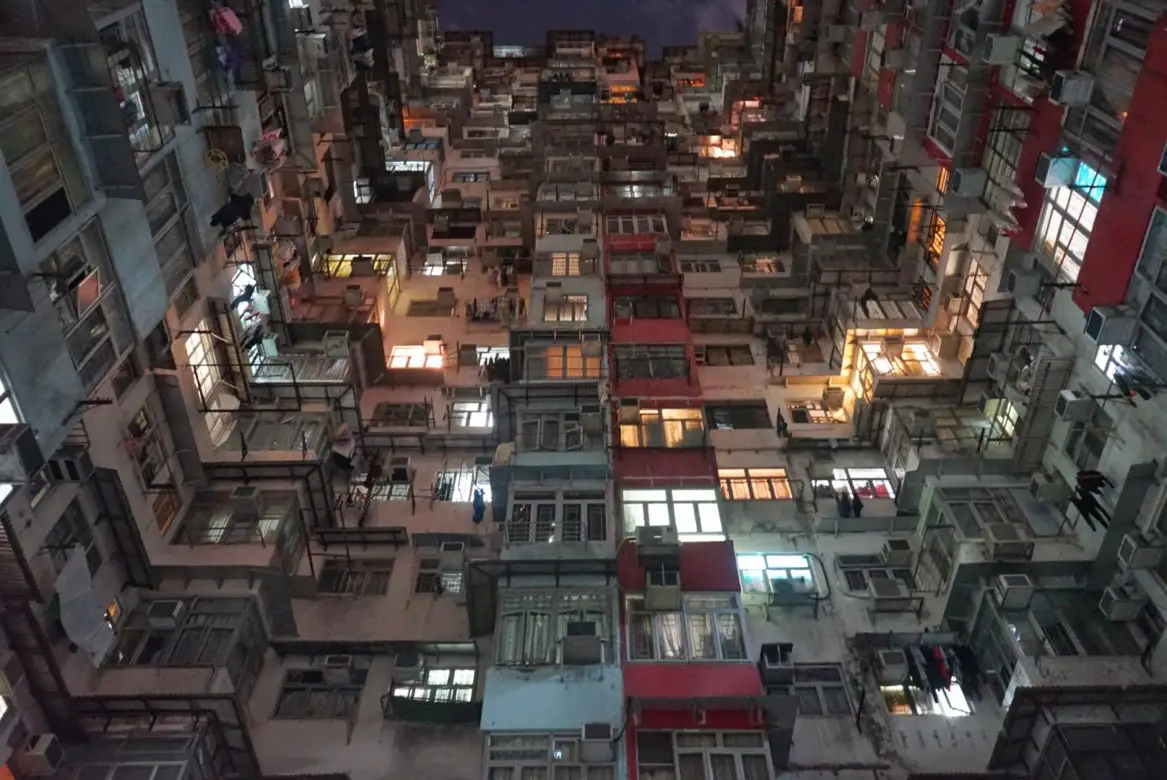 Don't limit yourself to Quarry Bay. There is fantastic architecture to be found all over Hong Kong and the curated itinerary of Ascott Lifestyle Activities I was there to experience, allowed me to embrace the hidden side of the city. Local tour service operator, Sam the Local, showed me the photogenic side of Hong Kong's neighborhood architecture – just take a look at the photo below of Choi Hung Estate. I would recommend visiting this spot during the day and heading down to Quarry Bay at night to take photos of each location in their best light.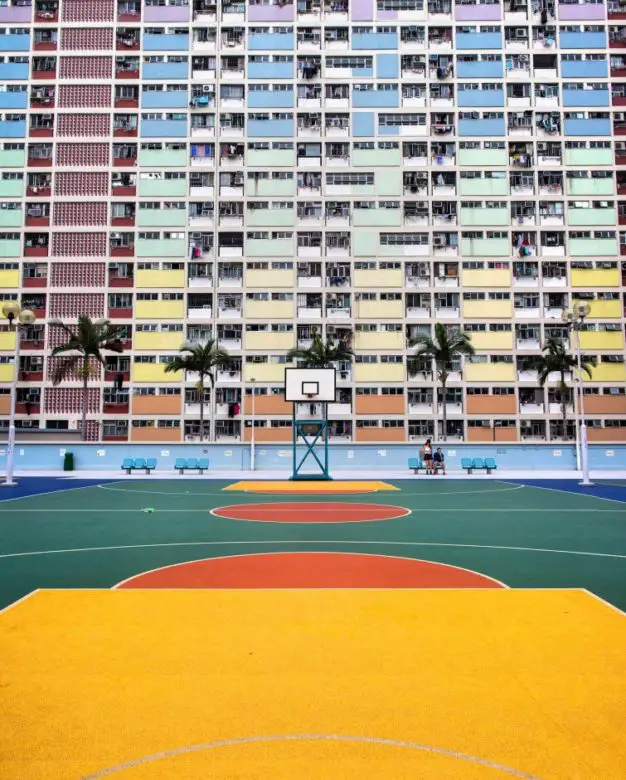 Home Base to Explore Hong Kong
As I mentioned above and in previous posts I stayed at Citadines Harbourview Hong Kong. It is located in Sai Ying Pun and is a great home base to enjoy Hong Kong from. The tram, metro, and all parts of Hong Kong are easily accessible from here. And if you want to take the ferry to Macau for day or a couple of nights that is nearby also.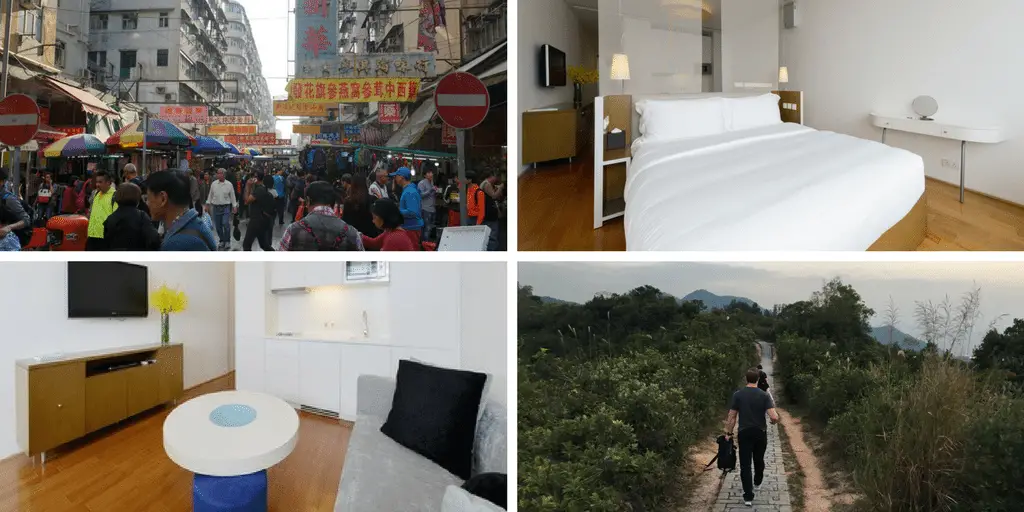 I chose to stay at Citadines Harbourview Hong Kong so I could experience the Ascott Lifestyle activities – curated based on  my interests and travel style, by the Residence Manager and service staff with their local knowledge and expertise. Cultural food experiences, hiking, and photographing the architecture of Hong Kong were my top priorities. I'd recommend staying at The Ascott Limited's properties to experience the Ascott Lifestyle when you visit Hong Kong – especially for first-time travellers here.
Read about Citadines Harbourview Hong Kong in my post featuring 12 Awesome Things to do in Hong Kong.
More from Hong Kong
There is so much to see in Hong Kong and this is just one of my favorite experiences. Check out my trip to Macau in this post: The Cultural Side of Macau
Hong Kong: 12 Awesome Things to do in Hong Kong
Where I stayed in Hong Kong: Citadines Harbourview Hong Kong
Follow Ascott: Facebook | Twitter | Instagram
My Favorite Travel Gear
I carry a 20 liter day pack from Peak Design that holds 2 cameras, a drone, back up batteries and other daily travel essentials. If you're curious about my favorite travel gear you can check them out below.