The New York Times Travel Show is one of the best in the U.S. and is held annually at the Javits Center on the west side of Manhattan. I've attended the show three times and will continue to because it delivers fantastic speakers and representatives from destinations around the world. More importantly, it is a great place to network with travel bloggers, tourism boards, and brands. If you've attended travel shows in the past you should have a good idea what to expect and if not I've outlined my experience below.
Attending The New York Times Travel Show
This year I attended the New York Times Travel Show (NYTTS) as a guest of Allianz Travel Insurance. I've used their insurance in the past but this was my first opportunity to get a behind the scenes look into why they are a trusted in the travel industry. They also gave me the chance to catch up with old friends and meet travel industry leaders.
In attendance with me were the Allianza global ambassadors Lee Abbamonte and Johnny Jet, and fellow bloggers Gareth Leonard from Tourist2Townie, David Lee from GoBackpacking, and Drew Binsky.
Everyone is Approachable at the NYT Travel Show
Even if I was not attending as guest of Allianz Travel Insurance everyone at the NYTTS is approachable and that is what makes it such a great travel show. If you want to say hello to a speaker or introduce yourself to tourism board it is a great place to do it.
For example, the first time I attended the show a few years ago I didn't know Lee Abbamonte besides chatting with him via social media. After his great talk I went up to him and introduced myself and he was happy to chat. Everyone has questions for one of the world's most traveled people but if Lee can make time then any of the speakers will too.
This year I was fortunate to get to know Lee, Johnny, the Allianz crew, and my fellow travel bloggers at dinner. There are always hosted happy hours, dinners, and meet-ups to attend. Find fellow travel bloggers at the event and see what's going on in NYC. I live here which makes things a little easier but everyone is welcome at the large after-hours events and that is where so of the best networking can be done.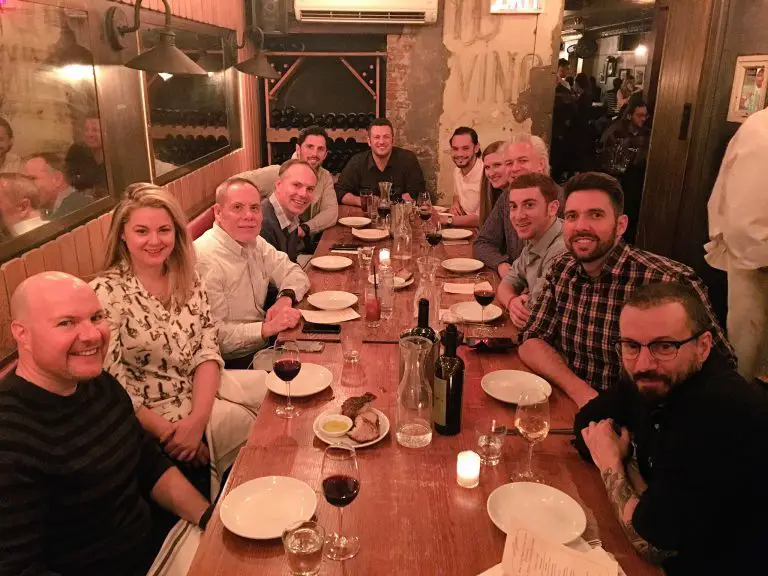 Approaching Tourism Boards and Brands
If there is a specific country or travel company you want to approach I recommend emailing them before the show to let them know exactly what time you will be stopping by their booth. At other travel conferences around the world these appointments can be made online but it isn't quite as simple at the NYTTS. However, a quick email to set up a time and day will get the job done.
Attend Industry Day at the NYT Travel Show
The first day of the NYTTS is the industry day. At this 3-day travel event there are over 29,000 people in attendance. If you don't want to compete for time with everyone then be sure to attend Friday's industry day. There will be less people on the floor and a better chance to chat with people on the floor.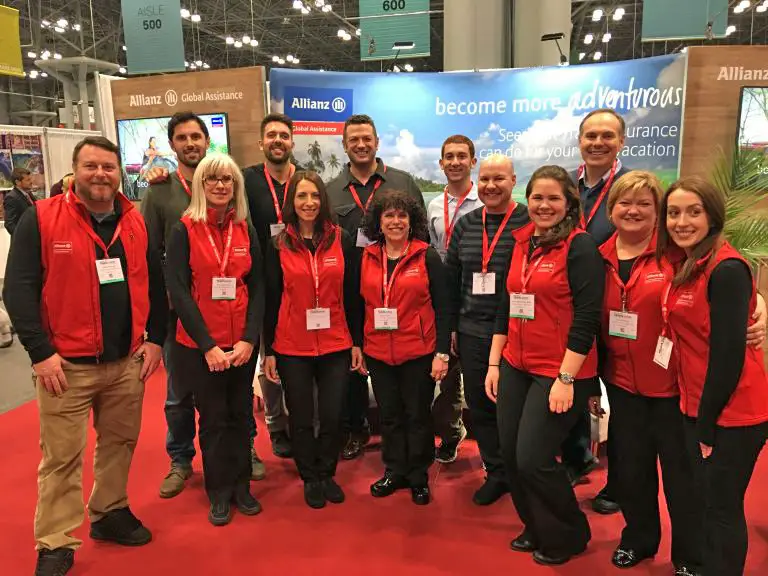 What to Expect at the New York Times Travel Show
This is a great show to attend and easily the best in the United States.  I wouldn't expect to see as many travel bloggers here as a TBEX or WTM but you will meet a lot of industry leaders. The speakers are great and there is no shortage of representatives from around the world to chat with. You never know what kind of partnerships you will form after attending the NYTTS. I'll definitely be back next year and hopefully have a chance to see my friends at Allianz Global Assistance again.