Hong Kong is a massive but awesome city. It has a well blend of traditional customs and modern architecture in one beautiful city. It is a city of 427 square miles but packs around 7.3 million people. Still, it is easy to navigate around. It is technically a Special Administrative Region of China and previously under British rule from 1842 to 1997. This makes it a unique place to visit with a mix of cultures, people, and food.
There is so much to see and do here that you could easily spend weeks exploring. While in Kong Kong I stayed at
Citadines Harbourview Hong Kong
its offerings and locations suit my travel style well. I love to experience food, adventure, the outdoors, and nightlife anytime I visit a new city. The
Ascott Lifestyle
experience, featuring curated itinerary of activities by The Ascott Limited, showed me the best of the city as I explored Hong Kong for the first time. I've narrowed it down to 12 of my favorite things to do in Hong Kong.
Ride the Hong Kong Tramways- Ding Ding
The double-decker Hong Kong trams are the most affordable and convenient way to get around Hong Kong Island . It is not necessarily the fastest but it is fun. There is no need to venture underground to the subway if you choose to ride the trams on the Island side. Trams offer great views of Hong Kong as you travel to your destination and it is great for travelers on a budget.
You can easily plan your route on their website and purchase an Octopus Card that will last you a few days in Hong Kong. These cards will give you access to the tram as well as the metro. You can also use Octopus card for Star Ferry rides and even at supermarkets.
I'd recommend only paying for single tram rides if you plan to use the metro most of the time but the Octopus Card is the most useful transportation option.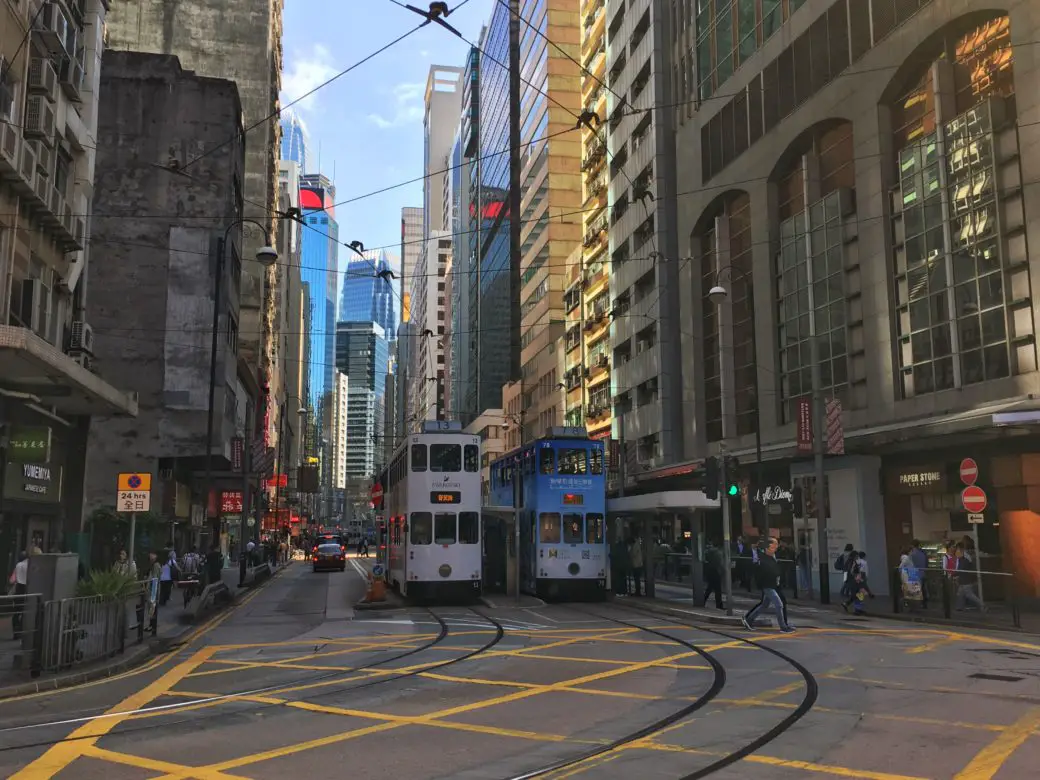 Tip: If you want the best seat on the tram go up to the second level and sit at the front. This way you can easily take photos or simply enjoy the view while riding the tram around Hong Kong Island.
Take the Tram to Victoria's Peak
The top of Victoria's Peak offers one of the best views of Hong Kong and is a great way to spend the morning or afternoon. The Peak's tram is the quickest way to the top and runs every 15 minutes from 7am to 12am.
If you're feeling more adventurous you can do a walk from Central Station. The lines can be long at the tram and there are several landmarks along the walk to the top worth visiting. No matter how you get to the top, don't skip Victoria's Peak.
Skip the Line to Victoria's Peak
If the line is long for the tram you can skip the line by purchasing the Madame Tussauds Museum ticket. You can purchase this ticket along with the tram ticket. This will increase the price of your ride but could save you over an hour in line depending on the day of the week.
I purchased the Madame Tussauds because the line was around the corner and moving slowly. I didn't go inside the museum but I was up to the top in far less time. Next time I would walk to the top or arrive earlier to beat the line.
Explore the Hiking Trails of Hong Kong
Hong Kong is full of hiking trails and they offer a nice escape from the busy city. One of my favorite trails in Hong Kong was the Tsing Yi Nature Trail. This trail has many scenic spots along the way and you can possibly catch the sunset if the time is right. If you need help finding the entry point this handy post will lead you there.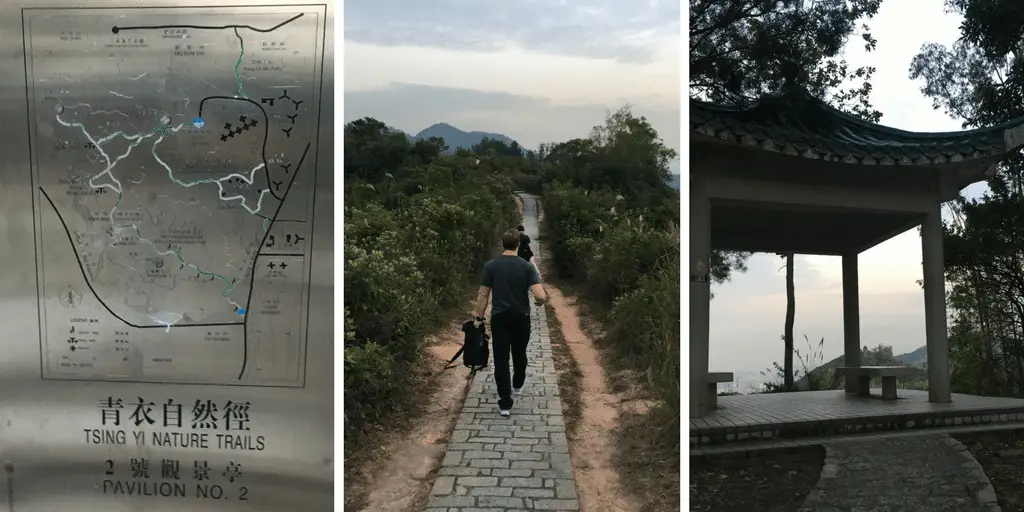 The Dragon's Back hike is one of the most scenic trails and I highly recommend hiking more than one trail in Hong Kong. The Hong Kong Tourism  site offers detail on some of the best hiking trails in Hong Kong.
Tip: If you want to experience a more local hiking trail, head to Tsing Yi  Nature Trail. It is less-frequented by visitors and has some wonderful viewing areas along the way.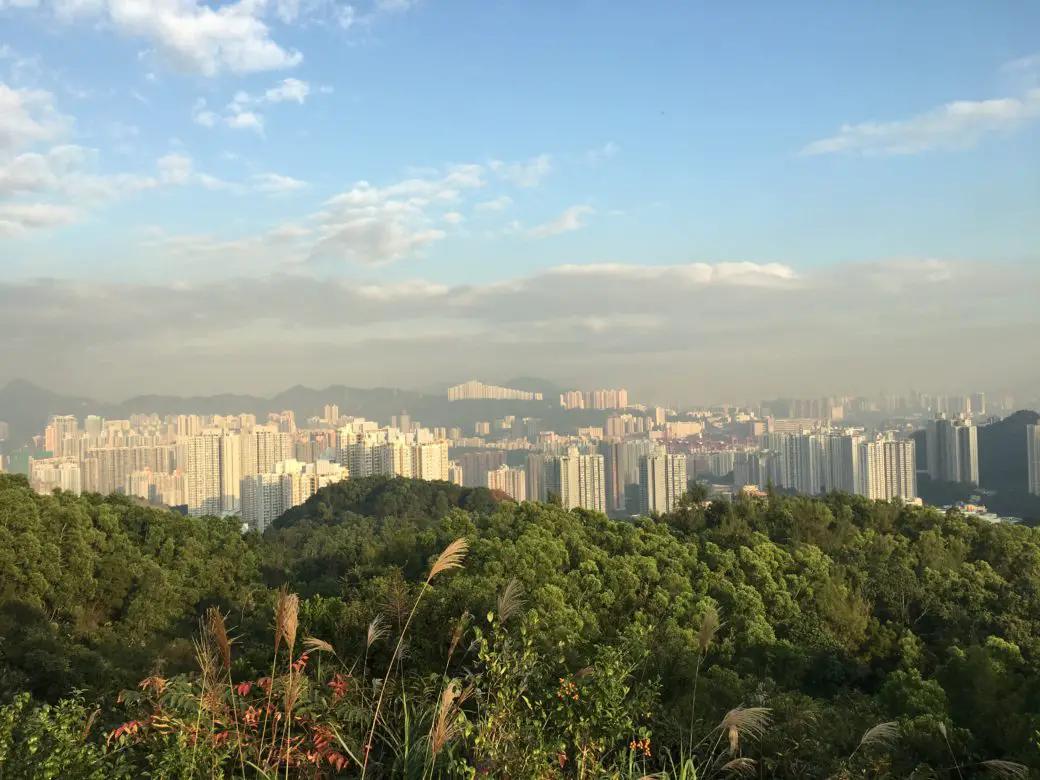 Party in the City by Night
Hong Kong comes alive by night as the famous city skyline lights up the sky. The party district of Lan Kwai Fong is where things truly get crazy in Hong Kong. Lan Kwai Fong is located in Central Hong Kong and where you will find people partying all night. If you want to experience nightlife in Hong Kong head to Lan Kwai Fong.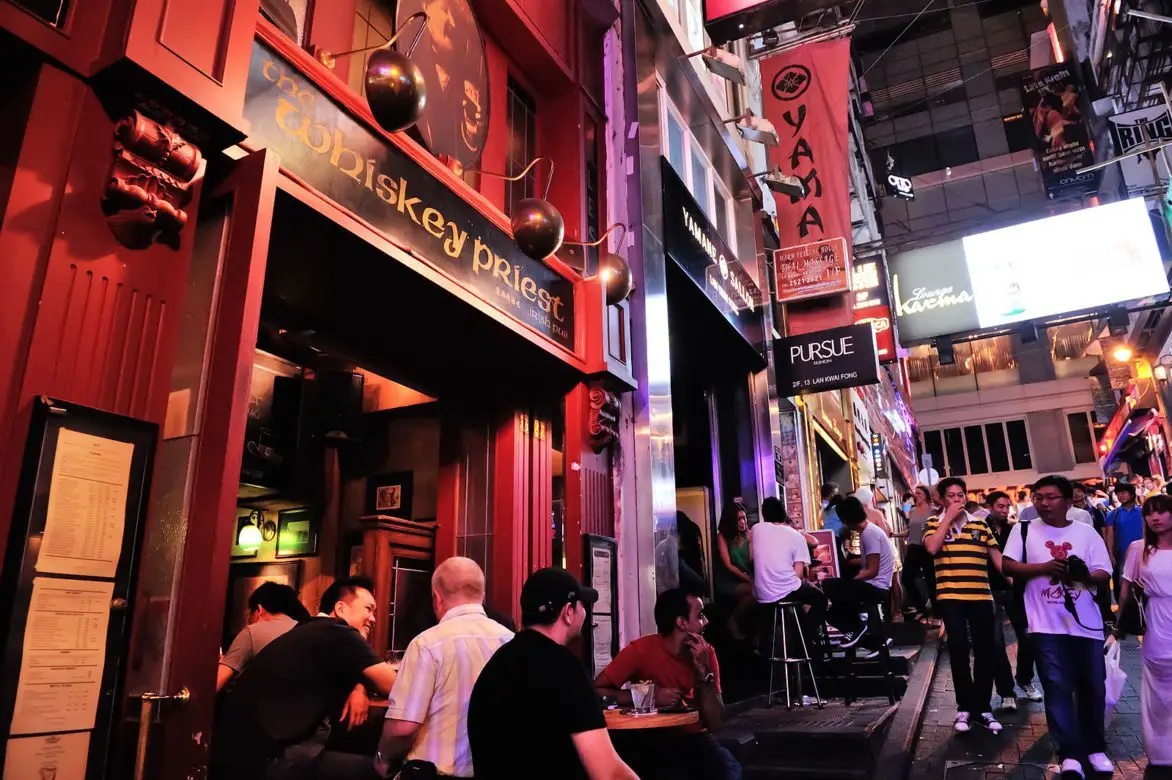 Drink Local Craft Beer
Sample the local beer of Hong Kong at the Kowloon Taproom. This cozy spot in Kowloon houses delicious long beers from Hong Kong. You can try a few by enjoying a flight of beers or simply savor one over lunch.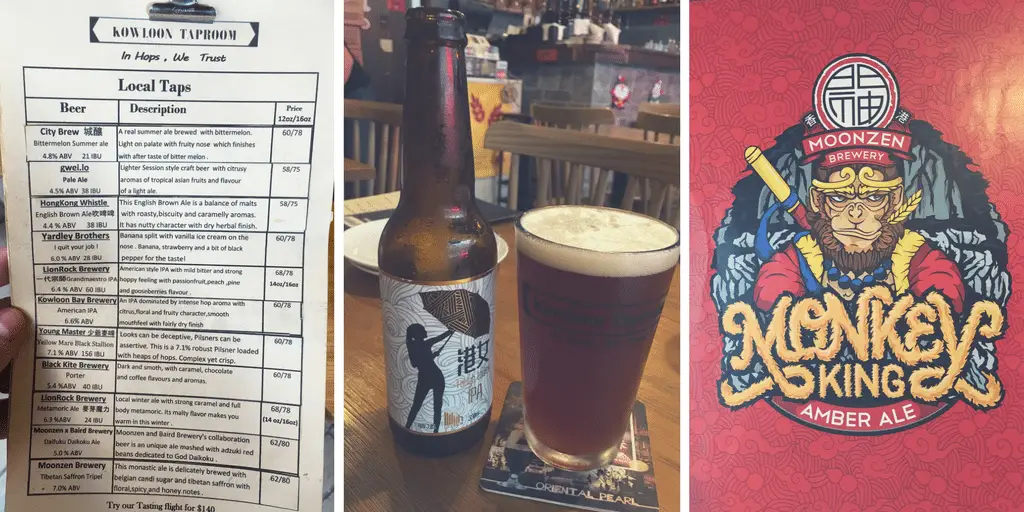 Culinary Journey of Kowloon
Enjoy the best of Cantonese, Shanghainese and Teochew cuisine that Hong Kong has to offer on this
culinary journey of Kowloon's history. This
5-hour walking tour
offered by Walk in Hong Kong takes you through the history of Kowloon through food, over the course of an afternoon. The fish balls and Hong Kong-style milk tea were my favorite by far and it's easy to see why people can't get enough of these street treats.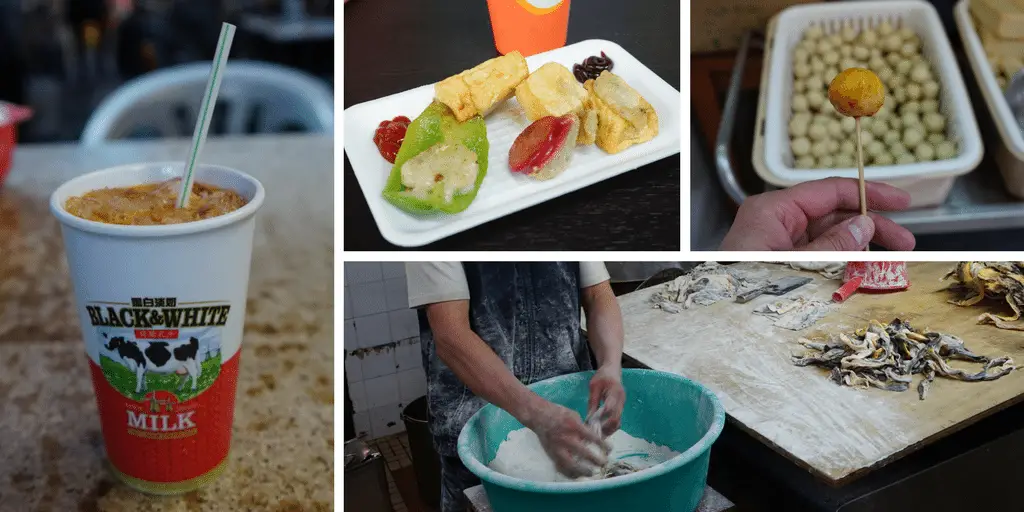 Photograph the City by Night
If you've had enough of the Hong Kong party scene or perhaps you want to completely avoid it that is not a problem. One of my favorite things to do in Hong Kong was photographing the city by night. Shoot the skyline from Kowloon and then head to Hong Kong Island. Combining these two will give you a nice perspective of Hong Kong at night.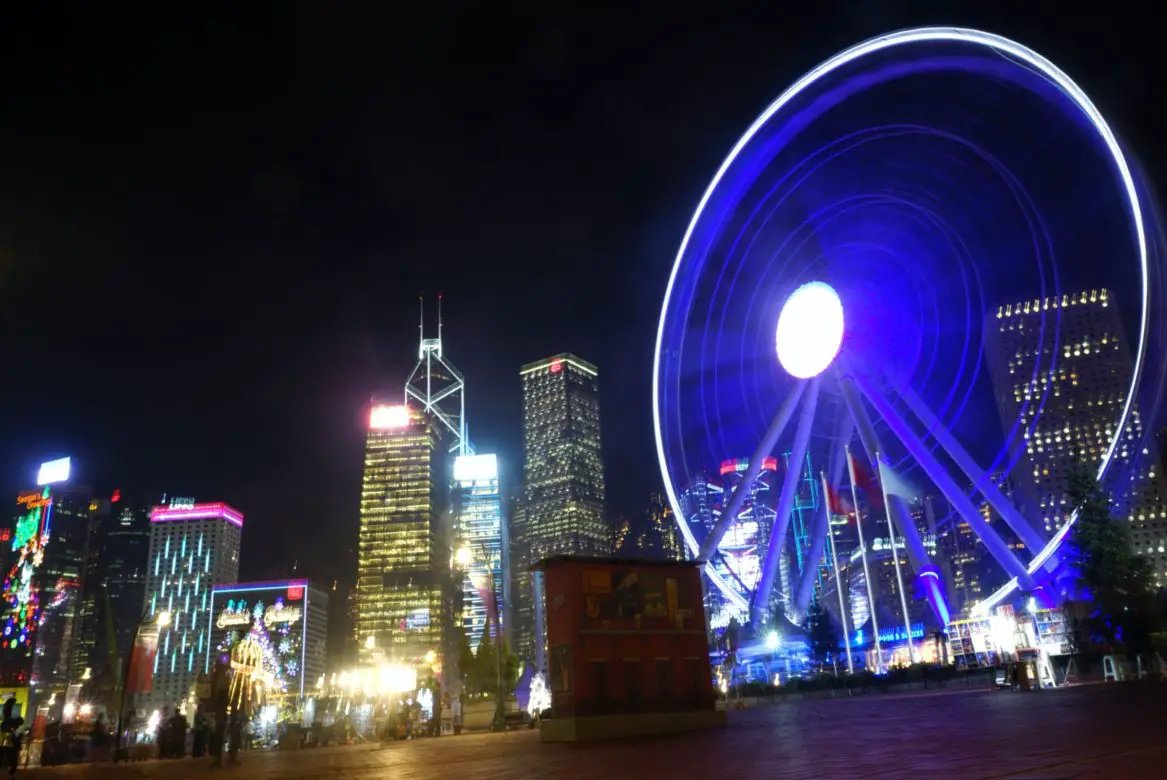 Visit the
Montane Mansion in Quarry Bay
My absolute favorite photo from Hong Kong was at the Montane Mansion in Quarry Bay. Ride the metro there and hop off to explore Quarry Bay. Quarry Bay is a location for stunning night photography with it's unique architecture. It has a stark contrast to the typical skyline Hong Kong is known for which makes it interesting. Keep in mind these are apartment buildings so be respectful when entering these small courtyards.

Spend the Afternoon in Mong Kok
Mong Kok is a bustling and loud district of Hong Kong but that is what makes it so fun to explore. Mong Kok is in the heart of Kowloon and is known for being a popular shopping area. There are countless streets and markets to explore in this neighborhood which makes it the perfect place to get lost.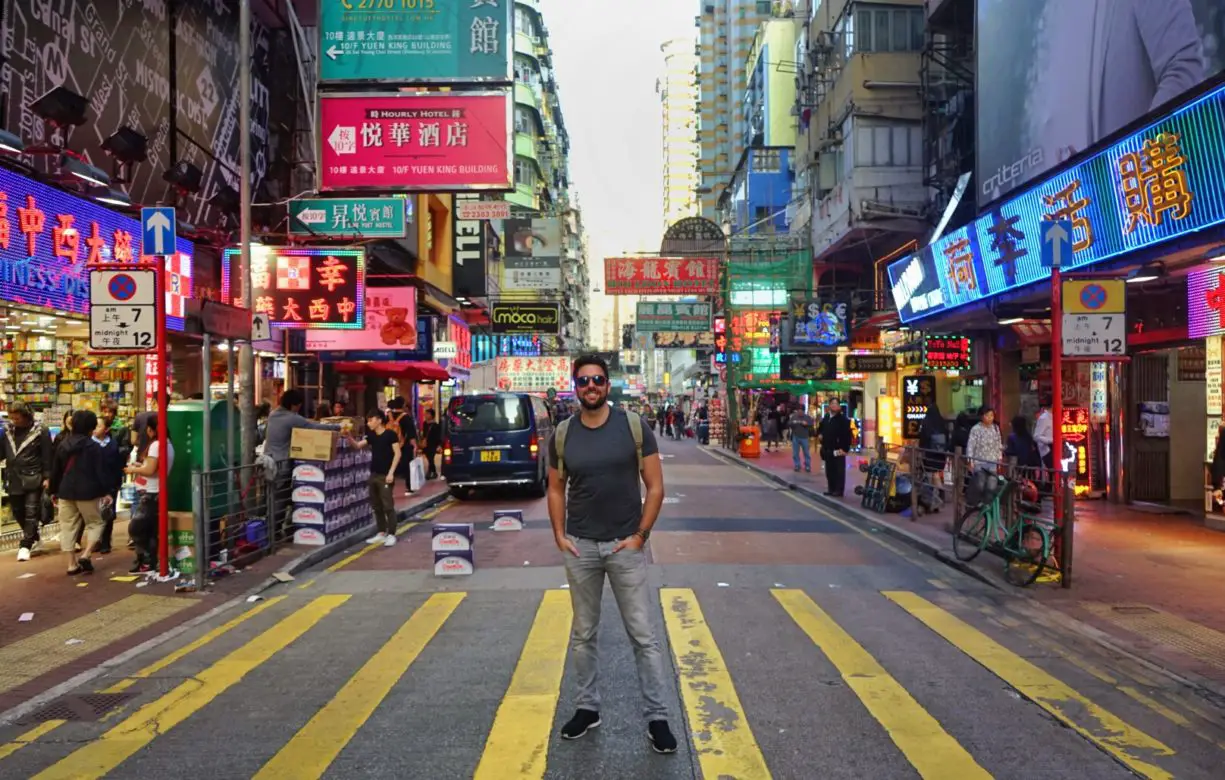 Ride a Junk Boat
Anytime you see a movie about Hong Kong you'll likely see one of these classic Hong Kong boats. The junk boats sail around the harbor daily. You can rent out the entire boat with friends for a party or join a group. There are a few companies that offer these tours and Hong Kong Junks is a good go-to option.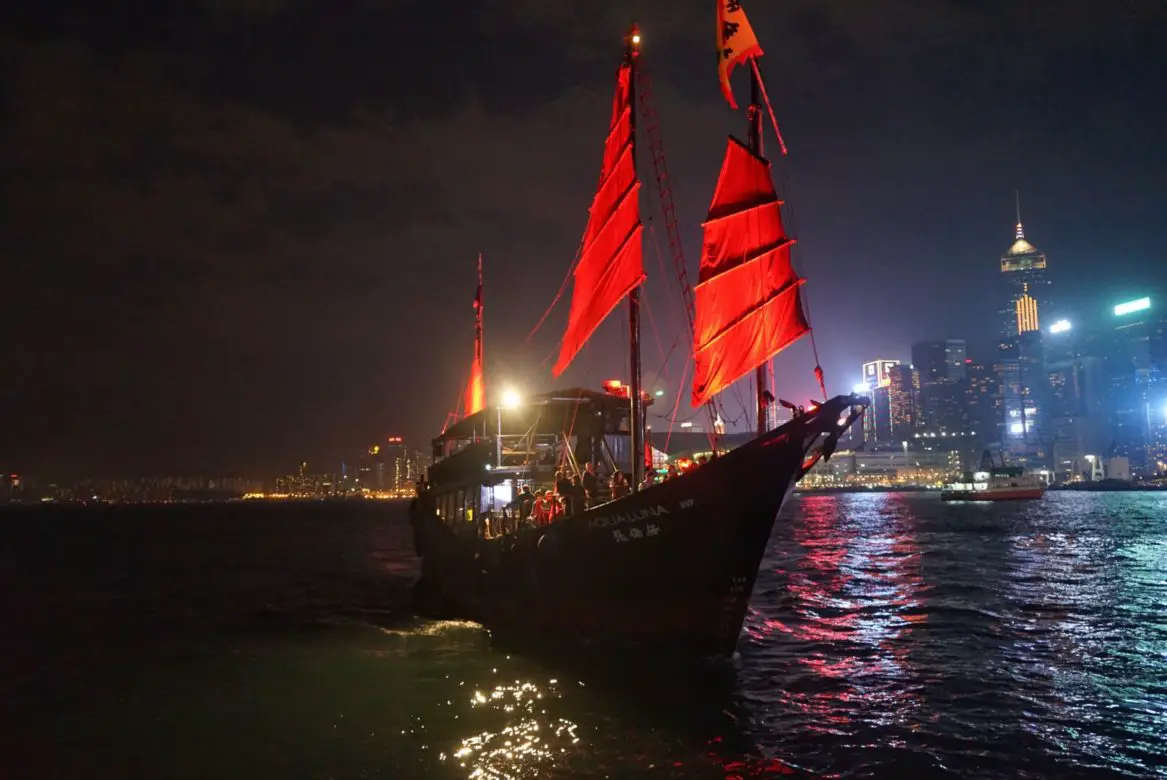 Take the Star Ferry
Day or night this ferry offers incredible views of the Hong Kong skyline. It is a super cheap way to cross the harbor to Kowloon which makes it a nice two-for-one deal. Take the ferry over to Kowloon and enjoy the view along the way. More info, schedule, and fares at Starferry.com.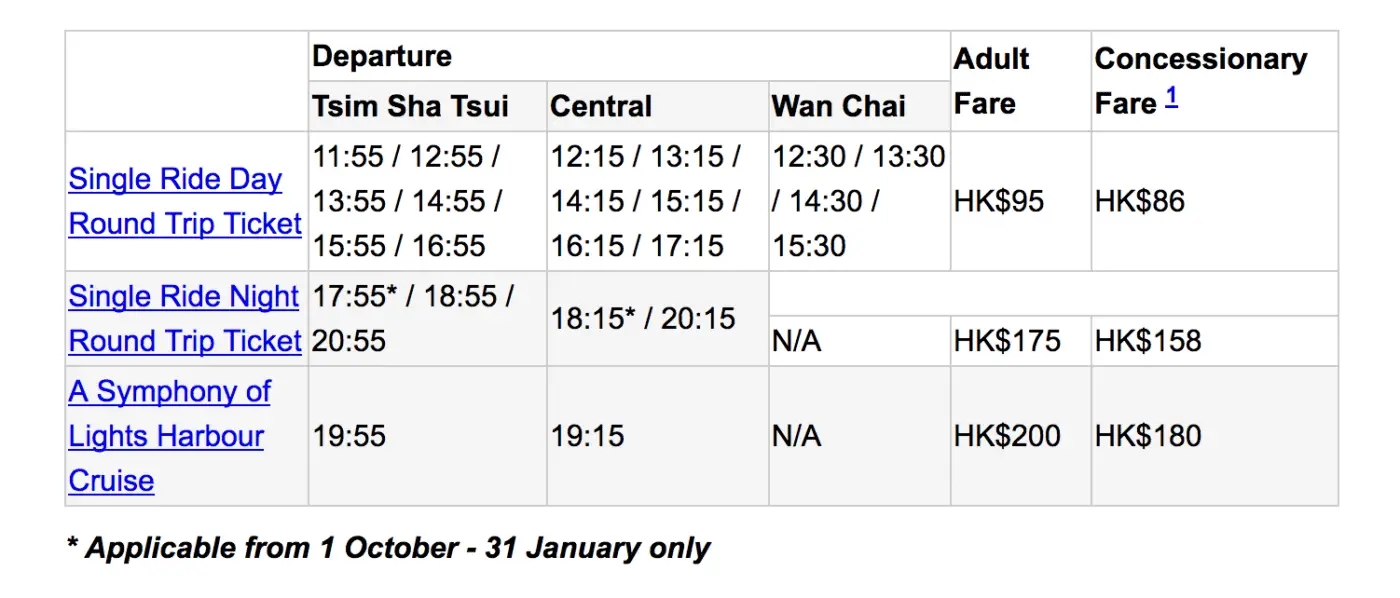 Take a Day trip to Macau
Macau is easily accessible from Hong Kong via the ferry which takes around 60-75 minutes each way. This is a great city to visit for the day or even a few nights because Macau is more than just casinos and bright lights. There is a rich cultural side to Macau that I really enjoyed and recommend going to see. As a former Portuguese colony it is rich with history, wonderful food, and cultural sites.
Read more about The Cultural Side of Macau.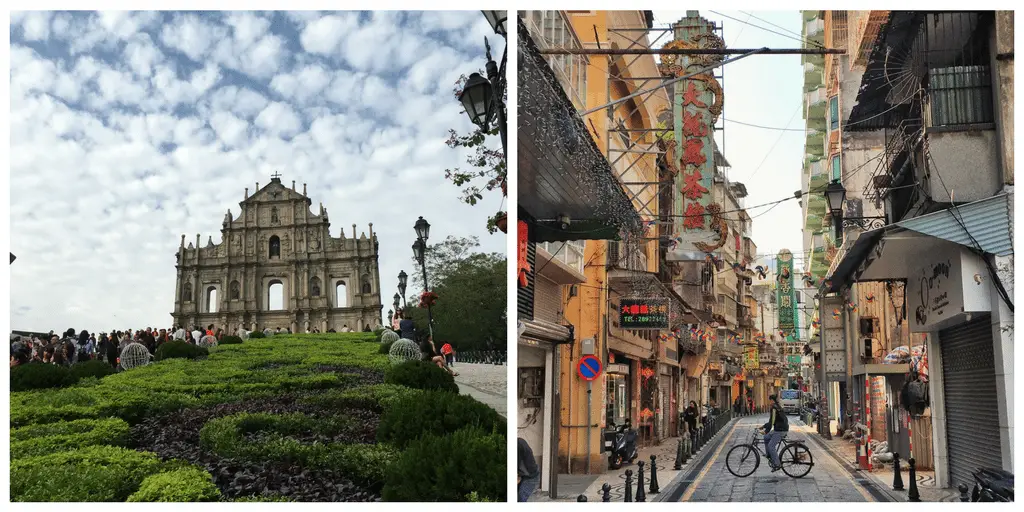 Where to Stay in Hong Kong
If you have a few days in Hong Kong you will be spending time on both sides of the harbor so decision is up to you. I preferred staying closer to Central Hong Kong with an accommodation that I could use as a home base. I stayed at Citadines Harbourview Hong Kong in Sai Ying Pun.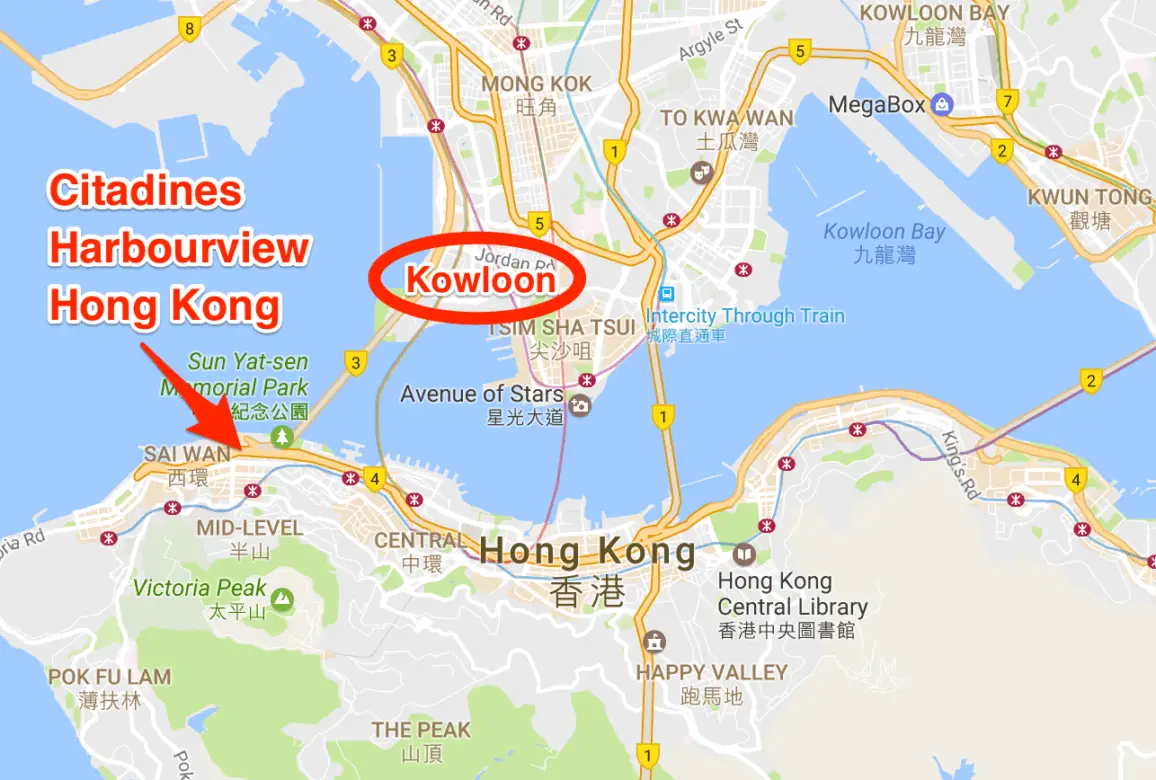 Citadines Harbourview Hong Kong is a serviced apartment in the historic neighborhood of Sai Ying Pun. It offers stunning views of the harbor and a great location to the ferry dock and access to Kowloon, Central, and the rest of Hong Kong.
Citadines Harbourview Experience
Citadines Harbourview Hong Kong has 52 spacious 1-Bedroom apartments and they all offer views of the harbor. My favorite seat in the room was next to the window because just look at the view of Victoria Harbor from my room!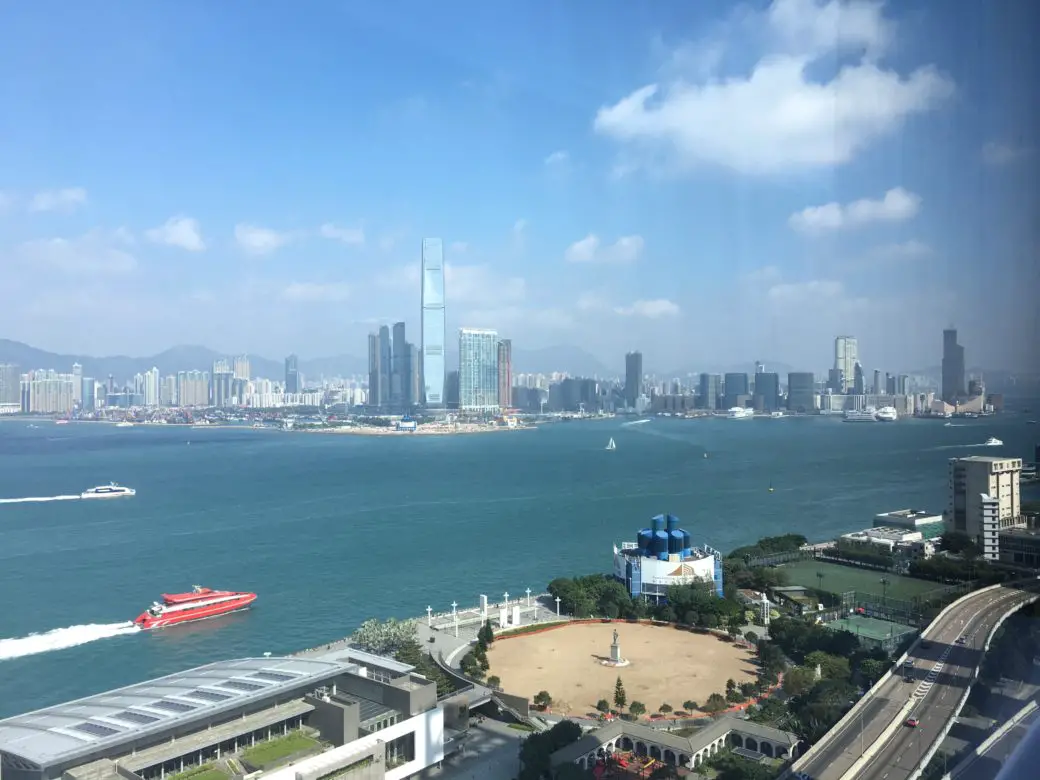 I was traveling with a friend and sleeping two people in separate beds isn't a problem either. The max for each room is 3 guests and my room felt like my own little apartment in Hong Kong for the week.
The Citadines Harbourview Hong Kong also has a gym available for guests. However, if you want an alternative workout experience, the guest service staff can help you arrange a session with awesome professional local personal trainers.
They recommended the AVIGO App which allows you to book personal trainers on demand. This was our first experience with the app but it is something I would love to see in more cities around the world. Not only is exercising outdoors more fun, but it is also one more unique way to see the city of Hong Kong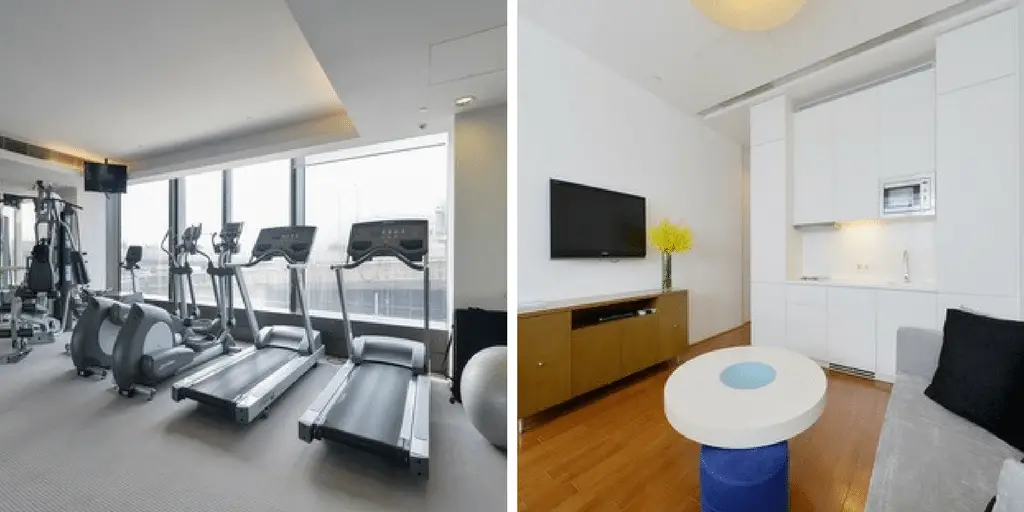 Overall I loved my stay at Citadines Harbourview Hong Kong. It was the perfect home base to explore the city and I get a chance to experience the Ascott Lifestyle, maximize my time and make the most out of the trip.
More from Hong Kong
There is so much to see in Hong Kong and these are simply 12 of my favorite experiences. Check out my trip to Macau in this post: The Cultural Side of Macau
More from Hong Kong: Inside the Montane Mansion in Quarry Bay
Where I stayed in Hong Kong: Citadines Harbourview Hong Kong
Follow Ascott: Facebook | Twitter | Instagram
My Favorite Travel Gear
I carry a 20 liter day pack from Peak Design that holds 2 cameras, a drone, back up batteries and other daily travel essentials. If you're curious about my favorite travel gear you can check them out below.