Hong Kong Island, a vibrant and dynamic metropolis, is not only renowned for its iconic skyline and bustling streets but also for its breathtaking natural landscapes. For those seeking an adventurous escape within the city, we've compiled a list of some of our favorite hikes on Hong Kong and a short ferry ride away. Lace up your hiking boots, grab your camera, and get ready to embark on awe-inspiring trails that offer the best views of Hong Kong.
Dragon's Back
Length: Approximately 8.5 kilometers (5.3 miles)
Difficulty: Moderate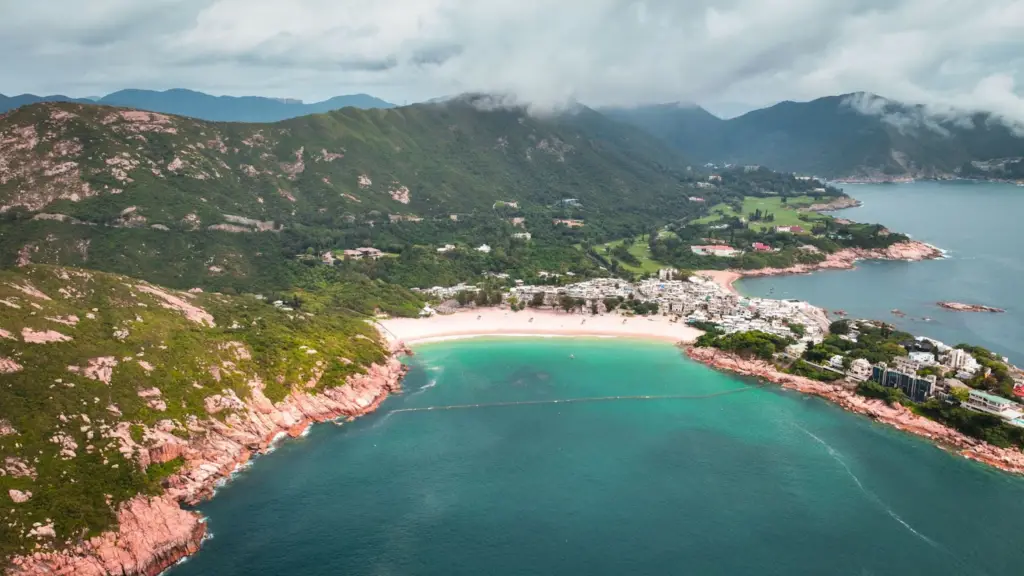 Topping our list is the famous Dragon's Back trail, often hailed as one of Hong Kong's best hikes. This scenic ridge walk takes you through undulating hills and lush greenery, offering stunning panoramic views of Shek O, Tai Long Wan, and Big Wave Bay. The trail is well-marked, making it suitable for hikers of all skill levels. Capture the Instagram-worthy vistas as you traverse the dragon's spine and immerse yourself in the natural beauty of Hong Kong.
Lion Rock Hike Hong Kong
Length: Approximately 5 kilometers (3.1 miles)
Difficulty: Moderate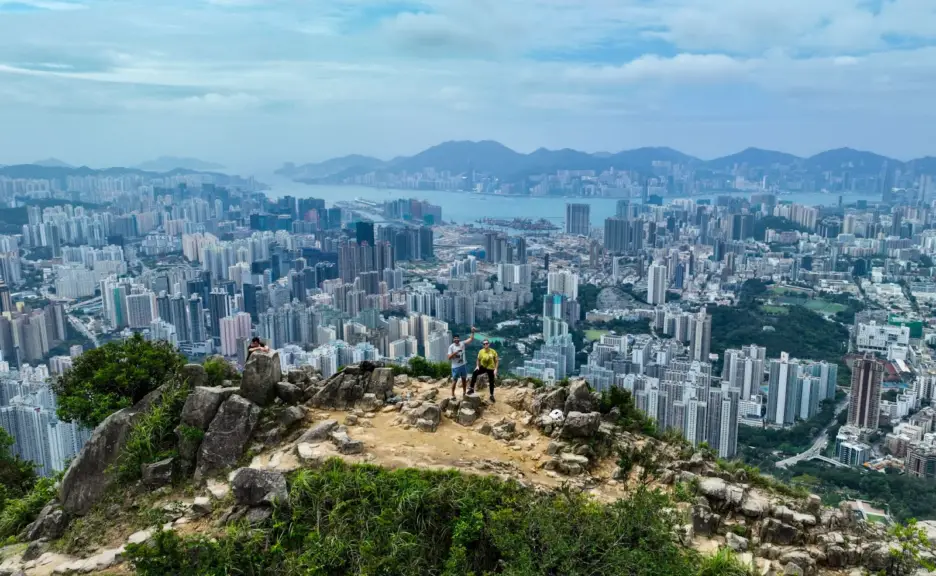 The Lion Rock hike is an iconic trail that offers both natural beauty and a sense of Hong Kong's history. This challenging hike takes you up the famous Lion Rock, known for its resemblance to a crouching lion. As you ascend, you'll be treated to stunning views of Kowloon, Hong Kong Island, and the surrounding New Territories. The trail showcases the harmonious coexistence of nature and urban development, making it a must-visit for avid hikers and photography enthusiasts.
Lamma Island Hike
Length: Approximately 5 kilometers (3 miles)
Difficulty: Easy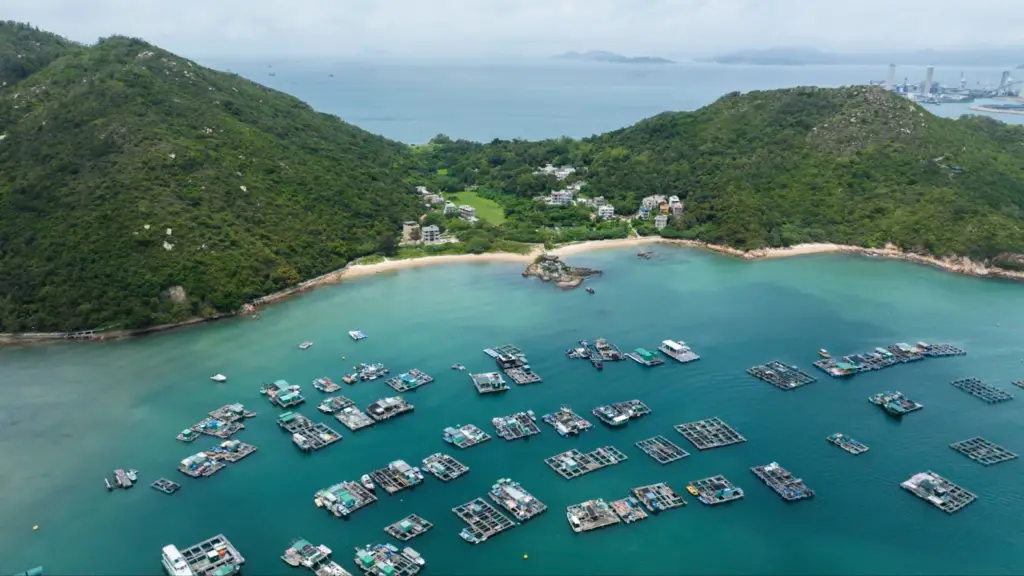 A short 30-minute ferry ride away from Hong Kong Island you'll find Lamma Island. Yung Shue Wan (or Sok Kwu Wan), the main village on Lamma Island, you'll find yourself immersed in a tranquil atmosphere. 
Read More about Lamma Island: A Day Trip to Lamma Island: Exploring Tranquility Amidst the Bustling Hong Kong
One of the best ways to explore the island is by foot. I chose to walk this route in reverse and end the hike on the more busy side of the island. No matter your route this path will Immerse you in the tranquility of the forested paths and marvel at the stunning water views and the surrounding lush green hills. With its manageable distance and diverse scenery, this hike is ideal for hikers of varying skill levels.
Bonus Hike: Victoria Peak
Length: Varies based on starting point
Difficulty: Easy to Moderate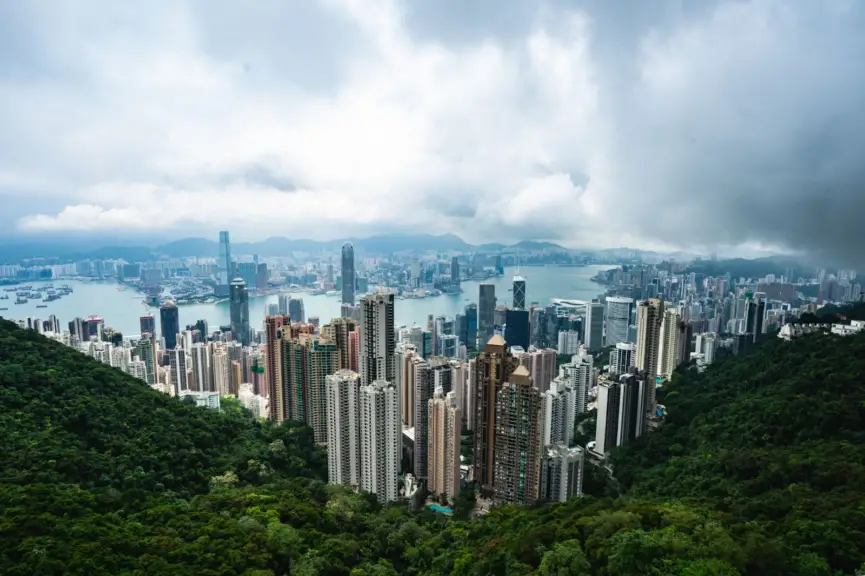 A classic hike that can't be missed, the Victoria Peak trail presents a unique perspective of Hong Kong's iconic skyline. Begin your journey at the Peak Tower or opt for a longer route from Central, and wind your way through verdant forests and quaint neighborhoods. As you ascend, the stunning panoramic views of the city, Victoria Harbour, and the surrounding islands gradually unfold before your eyes. Choose to hike during the day or witness the city's glittering lights at sunset for an unforgettable experience. There are multiple ways and lengths to enjoy this hike so be sure to check which meets your hiking preferences best.
The Best Hikes Around Hong Kong
Hong Kong Island offers a diverse range of hiking trails, each providing unique perspectives of the city's awe-inspiring landscapes. Whether you're a seasoned hiker or casual outdoor enthusiast, there is a hike in Hong Kong that meets your needs.