From a young age I have always been fascinated by maps. The endless possibilities of places to visit and sites to explore have intrigued me. In elementary school I would study my world map placemat while eating breakfast every morning picking out places I wanted to go when I was older.
This idea of traveling the world is one many kids dream about but for the majority of youth in the U.S. it never becomes a reality.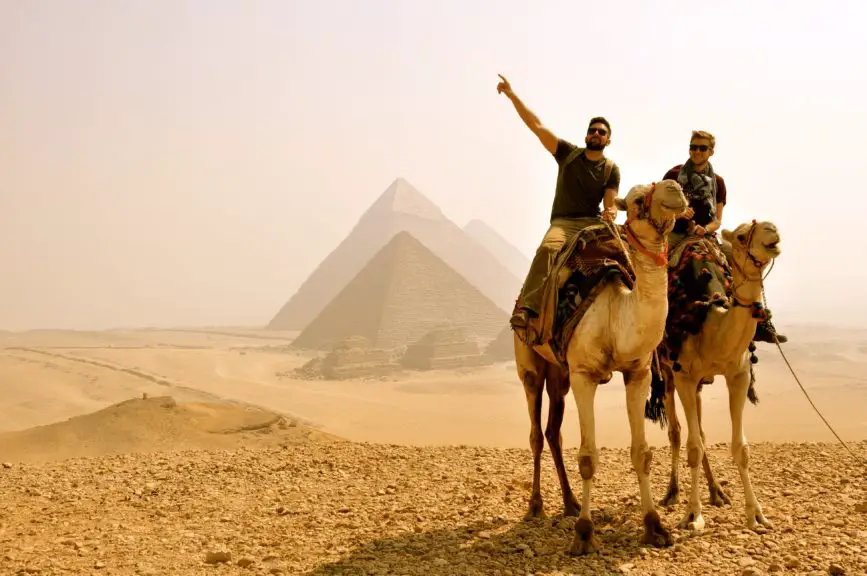 Growing up I was fortunate to travel around the U.S. with my family, which led to my to quest to visit all 42 Major League Baseball stadiums (I am at stadium 38 now). I didn't travel internationally as a kid but I got a taste for it around the U.S. I was lucky to see a lot of my country growing up.
However, I didn't truly feel the impact of travel until I left for Europe at age 19 on my first backpacking trip. Experiencing a completely new culture had a lasting effect on me. From then on I was addicted to travel and it changed my life.
How Travel Has Changed My Life
Over 80 countries later travel has completely changed my life in a positive way. There are countless ways traveling the world has changed me but these stand out and have shaped me into the person I am today.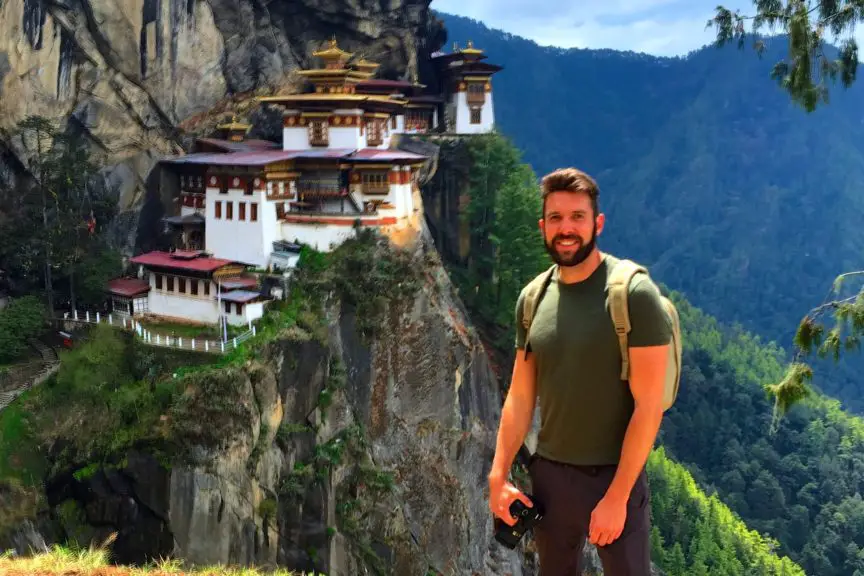 Travel is Freedom
Leaving home for the first time is absolute freedom. The ability to touch down in Europe and go anywhere on the next train feels incredible. My first backpacking trip around Europe gave me the confidence I was lacking in life and I returned home with a better attitude and new outlook on my direction in life.
Travel is Empowering
Travel is all about making decisions. From planning your trip to making a last-second change in a foreign city you are in complete control of your journey. When I first arrived in Spain at the age of 19 I was clueless but by the end of the trip I was in control and ready to plan my next trip. I became the leader by planning trips and eventually taking solo journeys to truly make every decision for myself.
Travel Brings New Connections
Meeting someone from another country changes you. You gain entirely new perspectives on the world from the conversations you have and the meals you share. You realize what you see in the news is not reality and friendships can be formed in all corners of the globe. I've made friendships all over the world and they are people I would welcome into my home if they landed in NYC tonight. Travel friendships are some of the strongest and most unique relationships I have today.
Travel Changes Your Perspective
It doesn't matter where you grow up in the U.S. because you are going to have a unique perspective on the world. I was born in Kansas City and moved to the Boston area at a young age. The people who surrounded me on a daily basis went from the reddest state to the one of the bluest states overnight.
When you travel overseas you realize none of this matters and your views on everything take on a new perspective. You learn how people view your country as a whole and it challenges you to take a harder look at your personal stances. The world would be a better place if we all left our comfort zones and experienced another culture.
You Realize We Are All the Same
When I sat down with a family for a meal in their home in Palestine I realized we aren't so different. We have a family we love, jobs to go to during the day, and people are generally good to each other no matter their backgrounds. If I only relied on the American media I would probably never have enjoyed an experience like this.
Negative stereotypes disappear when people are exposed to new cultures and places.
Travel is Life-Changing
Most people don't have the opportunity to travel and this is especially true for young students. Think about how much of an impact traveling the world has had on you. The relationships you've formed, how your perspective on the world has changed, or the positive changes travel has led to back home.
Travel has made me a better person and I am sure you can say the same.
It helps young people find purpose in life, introduces them to new cultures and broadens their horizons.
Unfortunately, not everyone can grow up traveling the world with their parents or study abroad in college. When kids are exposed to new ideas and cultures at at a young age it has a larger impact on them than for adults. Young adults are at a crucial stage in development and travel can only strengthen them.
Personally, I can say leaving the country 19 did wonders for my development as an adult. I was able to be myself, find purpose, and gain confidence. My worldviews changed and I made lifelong friends from just one trip. I can only imagine how that would change for youth in high schools in underserved U.S. communities and college students.
My friend Matt (NomadicMatt) wants to change all of that.
Today he announced the establishment of a new foundation that will help send students overseas. It's called The Foundation for Learning and Youth Travel Education, or FLYTE.
What is FLYTE

FLYTE's mission is to provide the resources and funding to help high schools in underserved U.S. communities send kids overseas. In the beginning, our focus is on students in rural or economically depressed communities.
His goal is to "help students become global citizens, bring life to the subjects they learn in school, and expose them to new ideas and cultures."
I couldn't agree more with what Matt but FLTYE needs your help. As someone who worked in the non-profit world for years I fully support the mission of this foundation.
More about FLYTE from Matt:
Why did you start this foundation?
Travel is a life changing experience. When you explore the world, you get a better sense of the people who inhabit it. Opening yourself up to new experiences can have a powerful impact on you and help you figure out who you are and what you want to be. I've been experiencing that impact for ten years. Travel has shaped my life and given me purpose.
What do you hope to achieve?
My hope is that students will see that there are a number of opportunities in the world. I want them to learn to dream and feel like they can do anything. When you grow up in a small or economically disadvantaged community, you don't always have the influences that encourage you to aspire to bigger things. You aren't always exposed to a lot of new ideas or people different than you. I want this program to take kids out of their comfort zone, open their minds, and inspire them to think big.
Why do you think travel is important for kids?
Travel changes people's lives – no matter the age — but, for kids, they are at a time in their lives where they are still figuring who they are and where they fit into the world. A friend of mine took his daughter on a trip around the world and, after seeing the poverty of the world in comparison to her middle-class upbringing, she returned home deeply affected and now spends her college summers volunteering and doing development work in Central America. I want to expose students to a variety of ideas and cultures to show them the possibilities in the world and maybe inspire them to do or be something they never would have considered before.
How has travel changed your own life?
Traveling the world has given me a deeper understanding of people. By experiencing places first hand, they become real, not just some abstract thing I read about in the news. Those encounters challenge all your stereotypes and I love that. Travel has also made me a more confident, adventurous, and extroverted person. It's brought me nothing but joy and I'm grateful for all the experiences I've had, all because of that one trip to Costa Rica.
How You Can Help
The goal is to raise $250,000 over the next few weeks to launch the foundation and coordinate five student trips in our first year (and the more funding we get, the more trips we can run).
Please support this great cause and help students see the world.