Napa and Sonoma Valley are world famous for wine and one of the most popular areas to visit in California. Over 5 million people visit the region every year which means it can be very crowded during the peak season. Peak times to visit are during the summer months or during the harvest of September and October. While wine is the focus of the region there are plenty of other things to see and do like eating at great restaurants or olive oil tasting. There are many small towns all with their own character and interesting sites.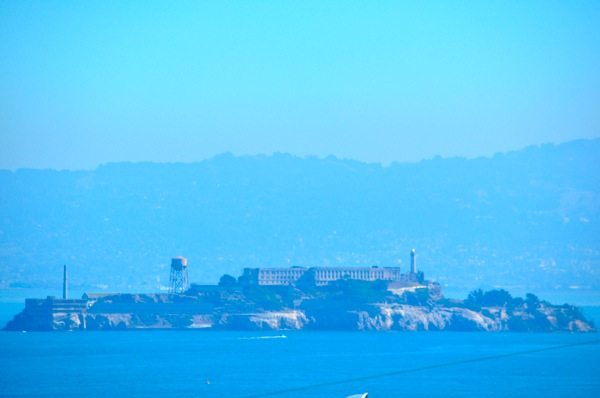 Where to Stay in Napa and Sonoma

There are many types of places to stay in Napa Valley. House rentals are great a great option for groups. Rental homes here are not as cheap as many international destinations but with a family, group, or couple looking for a great experience it might be a good option.
Personally, I love the small inns and B&Bs in Napa. Don't look for rooms simply in Napa, CA. It is actually my least favorite place to stay. If you want to stay in a town with great character, nice people, and wonderful restaurants then explore all that Napa Valley has to offer. Two of my favorite towns in the area are St. Helena and Sonoma. Get a better overview of the towns on Napa Valley here. Get a better idea of Sonoma Valley here.
Where I stayed on my last visit:
I made plans a little late for visiting during the harvest and ended up searching in Sonoma for a place to stay since just about everything in Napa Valley. This turned out to be a great turn of events because Sonoma is a great little town. I would return there every time. I had my own cottage next to the pool with a private deck where breakfast was served each morning.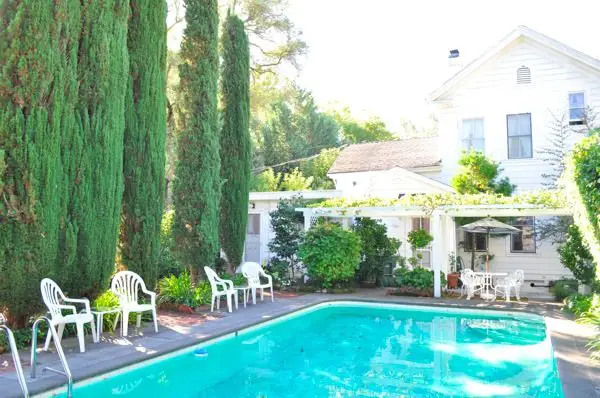 I stayed in the Victorian Garden Inn. It is a B&B within walking distance to town (just 2 blocks). Also B&Bs make delicious breakfast.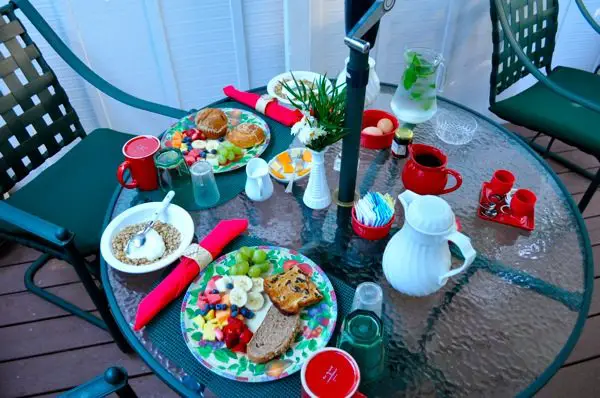 Everything is nearby when driving from Sonoma. Having a car is important, although bike tours are available or for rent.
What to Do Napa and Sonoma

I think it is best to research your favorite wineries and stop at them before you start the journey. There is no right or wrong place to stop. You will pass winery after winery so do some research beforehand.
I headed straight for the winery of a family friend. My friend, Michael Weis, is the winemaker of Groth in Oakville.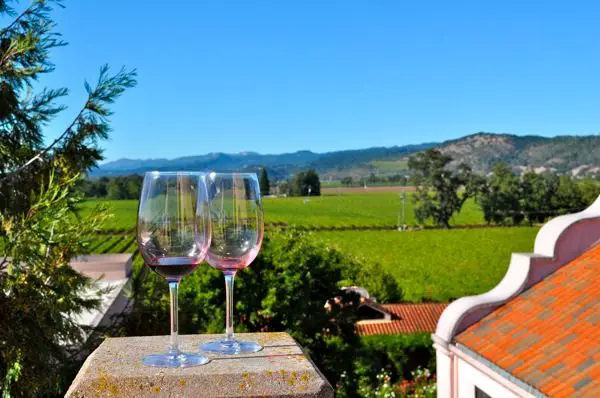 Michael has been with Groth Vineyards & Winery since 1994 and in the wine business even longer so having a personal tour from him was amazing. Many wineries have large group tours and each one will start to seem the same. This why doing your homework will go a long way. At Groth you can have a personal experience even without knowing the winemaker. I recommend emailing or calling your favorite winery and asking if they have private tours. This will really enhance the experience and you will learn a lot.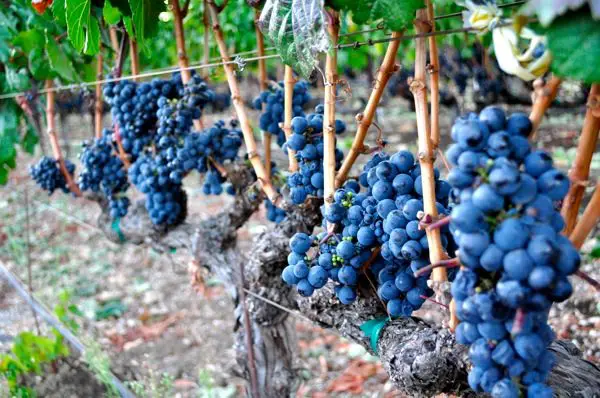 Each day I made my way to a number of wineries. Some small and some large. If you have a favorite winery that is also a tourist trap that is ok. There will be a lot of people there but a small guided tour can still be had. Just be sure to not make a habit of only stopping at the big ones too often.
This photo was from a tour at a Benziger winery. I was interested in mainly because of the caves and I wanted to see them first hand. It was worth it but tours eat up a large portion of the day.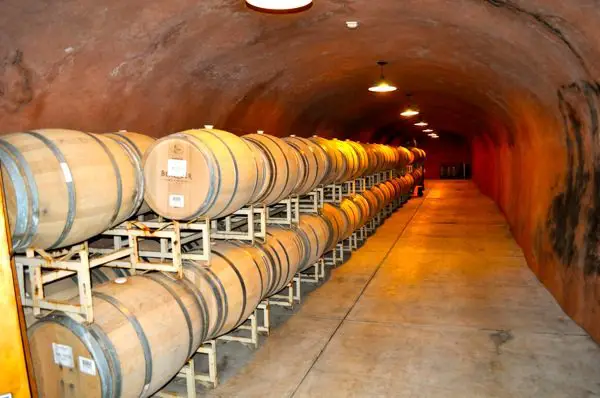 The next stop I want to highlight is Inglenook (formerly the Rubicon Estate) owned by Francis Coppla since 1975 when he purchased it. In 2011 Francis Coppola acquired the Inglenook trademark and returned the estate to its historical name. Coppola is usually know for his work with the Godfather and film in general but he also has a passion for wine. His residence is on the property which you can see from the backside.
I reserved a spot for the Janus Wine and Food lunch. This is limited to 10 people and costs $95 per person but if you plan to spend a little extra on one experience make it this one. The best part about my lunch was nobody else showed up which is unheard of during harvest weekends. The entire other party never made it so it was just me and my wife enjoying the lunch with Francis' head chef, our own personal attendant/guide/server and endless amounts of food and wine prepared just for us.The setting is amazing and the food some of the best I have had.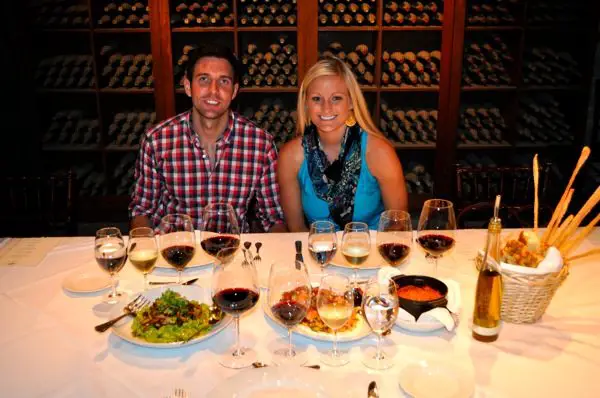 This room is separate from all the other visitors to the estate: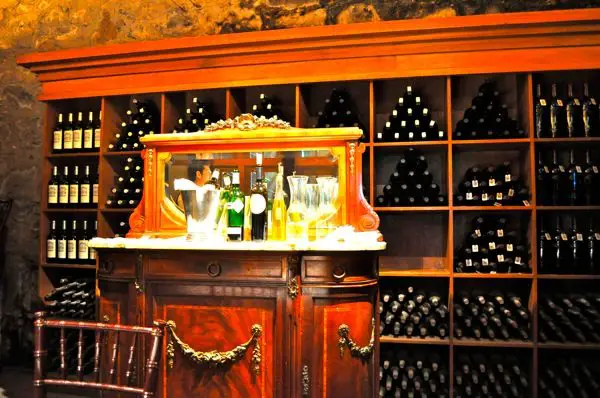 Keep in mind Coppola has two wineries and try not to confuse them. Most likely you have seen the Francis Coppola Winery in stores but that is different from Inglenook. They make very different wines as you can see.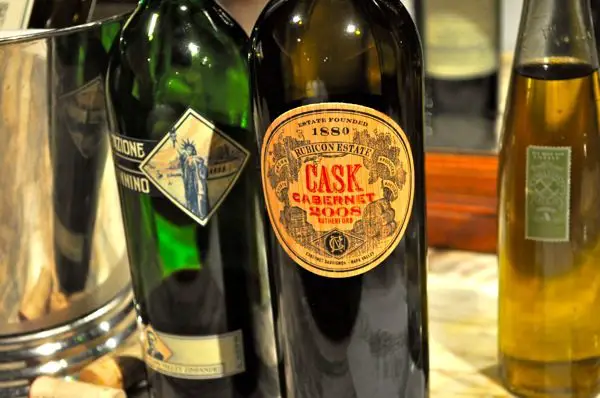 The estate is worth visiting alone even without the lunch and wine tasting.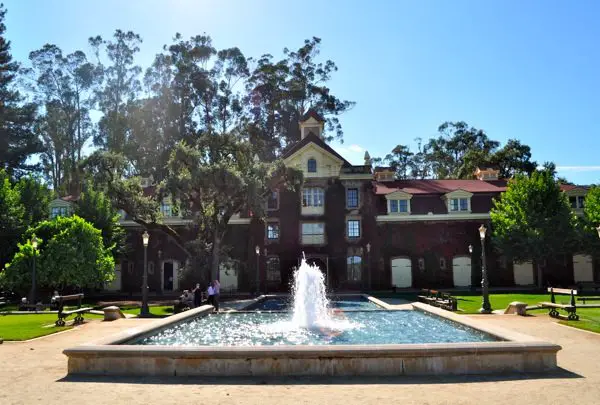 And lastly, the cellar at Inglenook.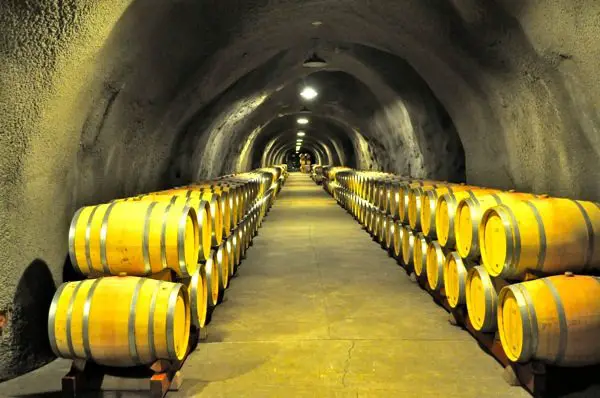 So pick your favorite wineries and try to see at least 3-4 everyday. Get started early and enjoy a tasting at each one. Tastings are very cheap and as little as $5 to try all the wines. Tours are sometimes free but often cheap. They are worthwhile but time consuming so keep that in mind.
Where to Eat in Napa and Sonoma

There are far too many great restaurants to name in Napa and Sonoma and I had some great dining experiences. These places came at the recommendation of a local (Michale Weis) so I knew they would be good.
My favorite place was Bistro Don Giovanni in Napa. It has a great atmosphere and fresh Italian dishes with their signature flair.
Another great spot is Bistro Jeanty. This French bistro has a warm neighborhood feel and you will leave full and happy.
The last spot I ate and was just a few blocks from my inn in Sonoma at The Girl and the Fig. This is also French but each restaurant is very unique so even if you already tried Bistro Jeanty you will enjoy this as well. Plus, it is a great location to wander to some local taverns after dinner and enjoy a beer. After drinking wine all day it is a nice way to switch it up no matter how much you love wine.
Other Things to Do Besides Wine Tasting
If you need to take a break from wine tastings and do something else one afternoon there is plenty to do. Check out the events page for Napa Valley to get an idea but the options are endless.
My two favorite non-wine related events were exploring St. Helena where there was a little festival with food trucks lining the streets. St. Helena is a great town and should be on your radar when looking for places to stay.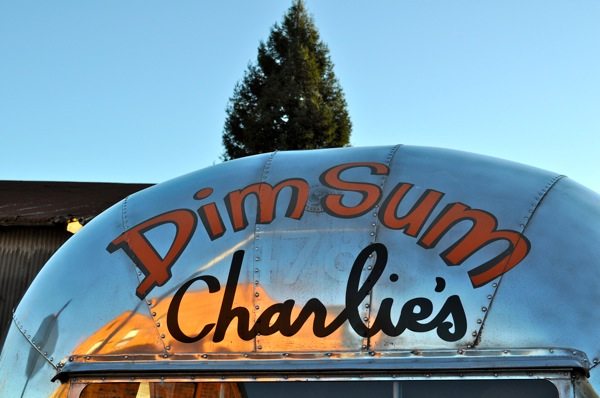 Olive Oil Tasting

There are dozens of places along the main roads advertising olive oil tastings. I didn't bother researching these and just stopped in a few along the way. There is no need to stay long at each one but it is fun trying out different olive oils. After you taste these be warned you may return as an olive oil snub. They are truly amazing tasting and different from anything I had ever had at home.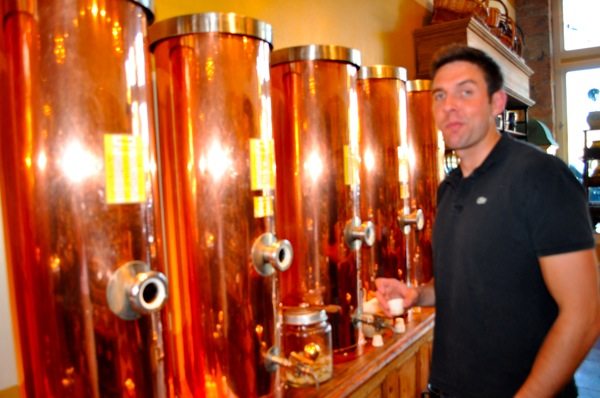 Here is a great article about where to taste olive oil. I didn't do any research on this but that doesn't mean you can't. Check it out.
Overall
Napa and Sonoma are not cheap places to stay any time of year but I highly recommend going at least once in your lifetime. Going during the harvest in September and October is the peak season but also the best time to experience the area. However, off-peak seasons are still wonderful and will save you some serious cash.
Try to stay in a B&B and ask the owner a lot of questions about their favorite wineries and restaurants. Be mindful they may have friends with wineries and try to push one over another. Be polite but do as you please. Have fun tasting wines all day but break it up with some long lunches at Inglenook or olive oil tasting. The pace in Napa is slow and relaxing so enjoy yourself. Napa is a place I will always return and I think it should be experienced by every wine lover.