UPDATED: October 2015
I read Nomadic Matt's post titled 19 Travel Goals to Accomplish Before 35 almost two years ago.  The post made me think a lot about my goals and I was surprised how many goals we had in common. Matt's post prompted me to write out my own goals for the next 5 years and I had a lot of fun doing it. Two years later I feel that I have made some great progress but there is still work to be done.
Matt inspired me to write this post because I completely agree with him. Having travel priorities is important. It allows me to focus on what I want to see next and work towards.
When I left for Europe 12 years ago to go backpacking I did not think there was any way I would have been to over 85 countries by age 31, gone on Safari in Tanzania, watch Tiger win the British Open at St. Andrews in Scotland, go a few rounds at a muay thai camp in Thailand, and watch the sunrise over Angkor Wat (to name some favorites). These were all goals of mine but I did not think I would get there so quickly.
Petra, Jordan (COMPLETED)
Ever since I saw Indiana Jones and the Last Crusade I have wanted to travel to Petra. This place has amazed me my entire life and I can't wait to camp in the desert and explore this amazing site.
Trek to Everest Base Camp  (Completed)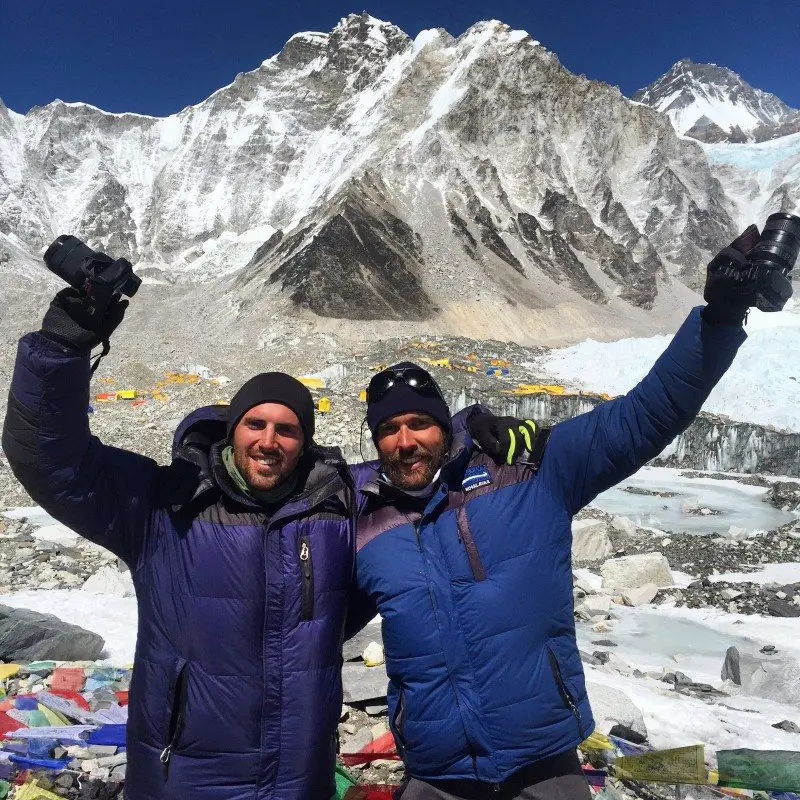 I came extremely close to doing this last year but postponed my trip in the final few weeks simply since it was all a bit rushed. I need to train a little more before trekking days on end. Even if it is only to base camp this is something I can't wait to accomplish.
Gorilla Trekking in the Democratic Republic of Congo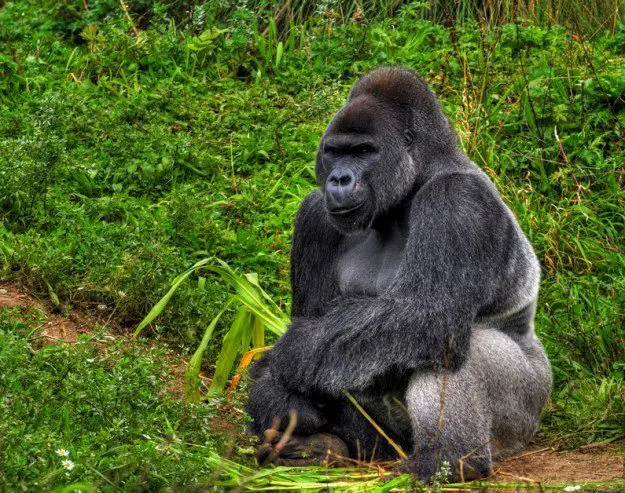 I went on safari last year in Tanzania and it was my first time visiting anywhere in Africa. Next time I head to the massive continent I plan to to trek deep into the DRC and see a silverback with my own eyes.
Visit Easter Island
Easter Island has been on my radar since I was a kid. I have always been fascinated with the islands and the statues of heads that populate it. In the next five years I will definitely be flying over to Easter Island, maybe when I visit Chile.
Visit Bhutan (Completed)
This is one of my favorite photos on the planet. Just looking at the Tiger's Nest in Bhutan makes me feel peaceful. I want to take this photo myself and hang it on my wall. Traveling to Bhutan has interested me for years. The fact that tourism is so regulated there makes it interesting to me.
Visit the Pyramids (COMPLETED)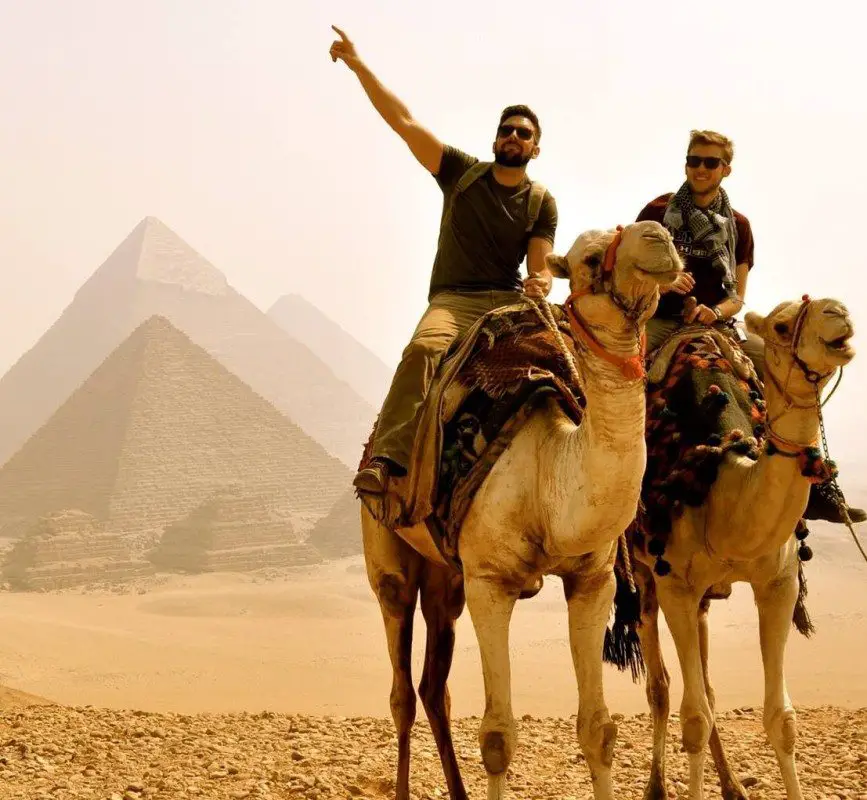 So the pyramids might be the biggest tourist trap on Earth but I don't care! I can handle all of the pesky guides, hawkers peddling crap, and chaos (Update: tourism is very low and it's a great time to visit). These are simply one of the magnificent structures ever built and to skip them would simply be a shame. Of course I will head off to other sites in Egypt when the time to visit is right but I will not skip this amazing wonder.
Visit Myanmar
I fell in love with South East Asia the first time I traveled there. I still have a lot more to see in countries like Thailand, Vietnam, Cambodia, and Laos but next time I am headed to Myanmar.
Visit North Korea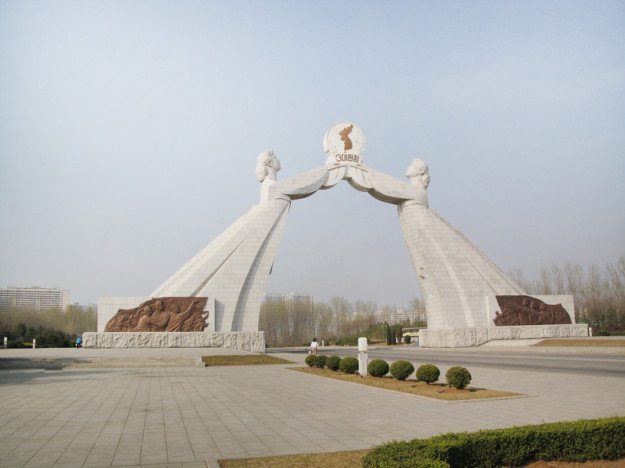 North Korea is a country always in the news, and not for good reasons. I went to the DMZ in 2011 and looked over the border but there was not much to see. I'd love to see the Mass Games and peak inside the DPRK.
Return to Cuba
I went to Cuba without a license and had an amazing time. However, I only had time to explore Havana. Next time I go I want to bring some friends and travel the country. I want to watch a Cuban baseball game and see the countryside.
Visit Iran (Planned)
Iran is a huge country with a lot to see. I have heard nothing but great things about the hospitable people of Iran. Persepolis, pictured above, is just one of the reasons I want to travel there.
I am headed to Iran in November, 2015! Follow my journey on Instagram.
Watch the World Cup in Person (COMPLETED)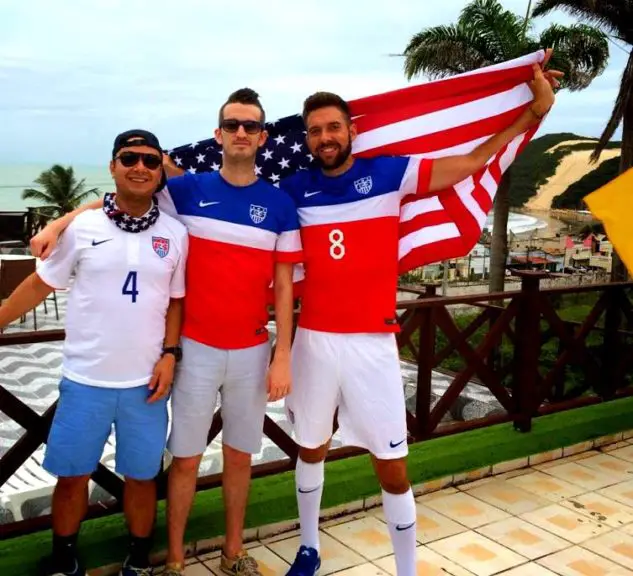 I love attending major sporting events. From going to golfs majors, the Tour de France, the World Series, and Super Bowls I love them all. That is why I wanted to attend a World Cup and it is a great excuse to go to Brazil again. Seeing the U.S. play vs Ghana in Brazil was an experience I will never forget.
Drive the North Coast of Brazil (COMPLETED)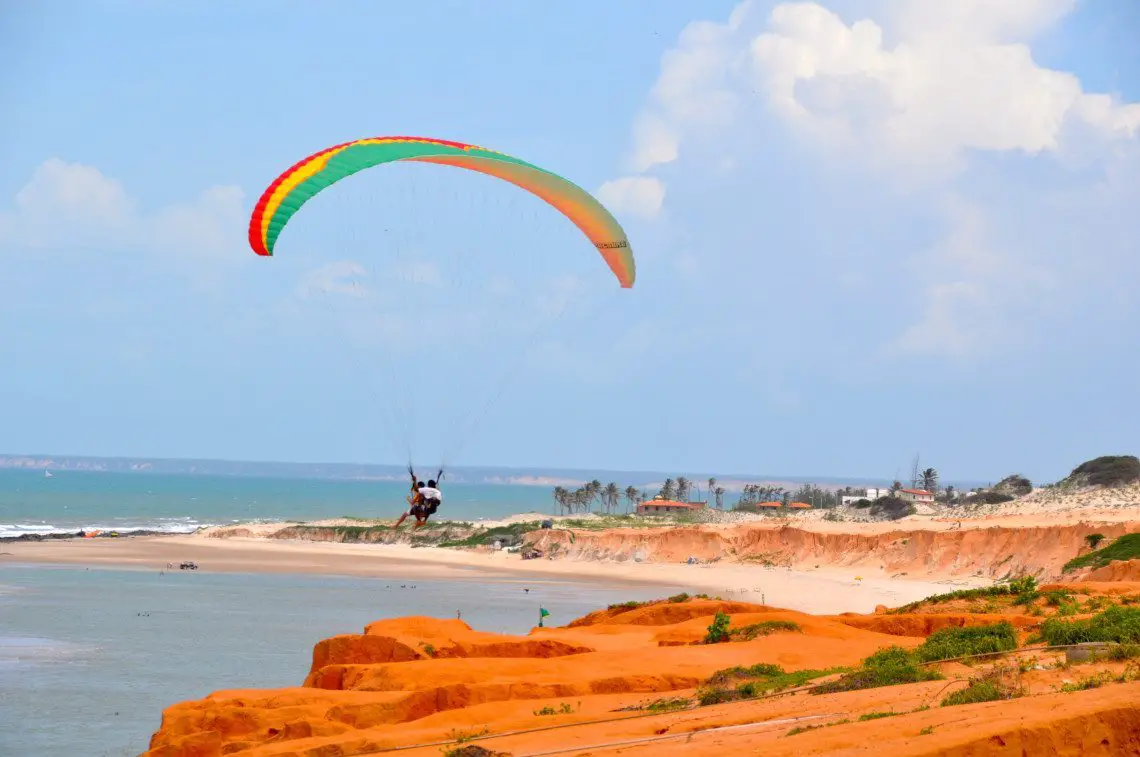 When I interviewed Andrew McCarthy last year he told me about Canoa Quebrada. I started researching Northern Brazil and fell in love with it. I am planning to tour the coast from Jericoacoara to Canoa Quebrada. I am going to follow that up with a house I rented on the beach to celebrate getting old. I can't wait for this trip and makes me look forward to turning 30.
These destinations stand out and are places I have been wanting to see for a long time. I hope to accomplish these travel goals but only time will tell. Creating this list will give me something to work towards. I am in no rush and I think this would make these next 5 years pretty amazing. There are definitely more than 12 places I want to visit over the next 5 years.
Live Abroad (for an Extended Period of Time)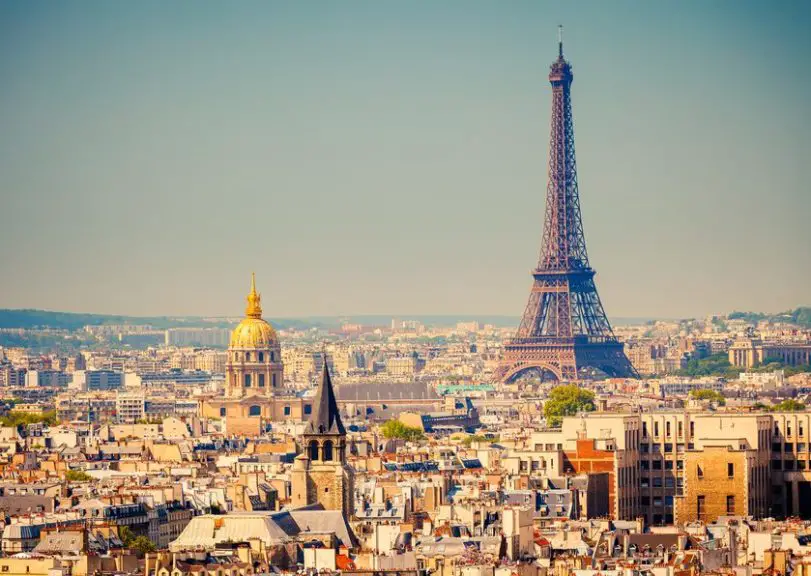 Since I was in high school I have wanted to live outside the United States for a few years (minimum). I didn't study abroad in college but that wouldn't have fulfilled this goal anyway. I need to experience living in another country for an extended period of time. Where that will be is to be determined but it will need to be a central city that is an ideal jumping off point to continue exploring the rest of the world.
Overland Trek Across Africa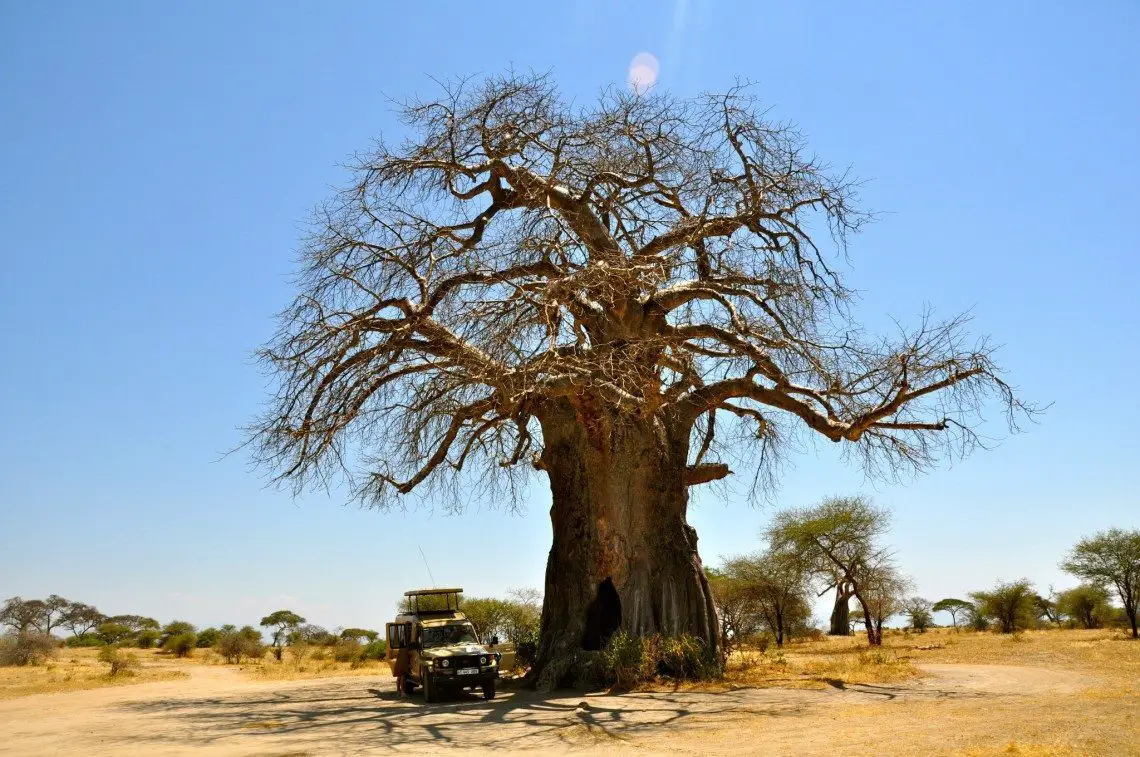 After reading Dark Star Safari: Overland from Cairo to Capetown I have wanted to take a similar trip. I may not follow the route Paul Theroux took but it will be an adventure. The unknowns, the shady overland border crossings, and the friends I make along the way will be the highlights of this trip I can imagine. It will also help me reach my goal of traveling to every country in the world like my friend Lee Abbamonte.
Extended Train Travel
I love train travel. It is relaxing and comfortable often offering stunning landscapes and a cozy environment. The Venice Simplon-Orient-Express and the Trans-Siberian Express have both been on my list of experiences for years but I have never made the time for them.
The Venice Simplon-Orient-Express is the old school romantic travel that is hard to find today. It reminds me of what traveling the world must have been like before today's chaotic airports and flight delays. This is something I want to experience in the next few years when I am not in a rush and can sit back and enjoy the view.
The Trans-Siberian Express links Moscow to Vladivostok on Russia's East coast. It is the longest train route in the world and crosses through the Ural Mountains and Siberia. This ride is certainly not about the end destination. It is absolutely about the journey. After 5,625 miles you are bound to see various cultures, landscapes, and meet locals along the way that leave you with endless stories to tell of your journey.
Travel to 100 Countries
As I approach 90 countries traveled to this year it has left me thinking about reaching every country in the world. There are 193 according to the United Nations, but in reality there are many more countries than that. Some people hate the idea of ticking off countries but for me it is not about country counting, it is about the way I feel in a new place. Sure I would love to spend 6 months in each country but that is unrealistic with a full-time job.
I like the idea of chasing down Lee Abbamonte to join the small group of travelers to reach every country in the world. It might not be right for everyone but it is a goal of mine.
To reach this goal I need to reach 100 countries soon to put it within reach. I think I can manage 7-8 new countries a year to reach this milestone and continue my progress towards 193.