FlyNYON claims to offer the ultimate photo experience to passengers who join them for a flight over New York. I have to say I completely agree with them. I live in New York City and I am always looking for new ways to see the city. When my friend told me about FlyNYON I said let's do it.
Flying over NYC with no doors on the helicopter is hands down the best NYC experience I have had to date. It is like nothing I have ever experienced and can't wait to do it again but first let me tell you about the flight.
What to Expect on the FlyNYON Experience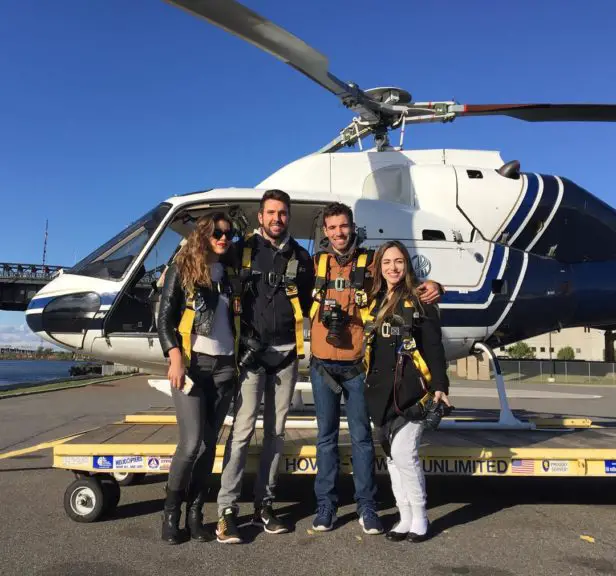 I love helicopters and fly in them whenever possible. From Dubai to Blade they are one my favorite ways to see a city and get around. However, I had never flown in a helicopter with the doors off and strapped in with a harness.
"If you do one thing when you visit NYC take flight with FlyNYON"
The harness allows you to dangle your feet above the city and a tether keeps you from falling out of the helicopter. Once you are used to this insane feeling you can relax and start having some fun. I took flight with my Instagram friend Stephen, better known as @NakedPlanet,  and the adventure began. Make sure you relax and realize you are not falling out of that helicopter so you can enjoy the flight.
Taking a #ShoeSelfie with FlyNYON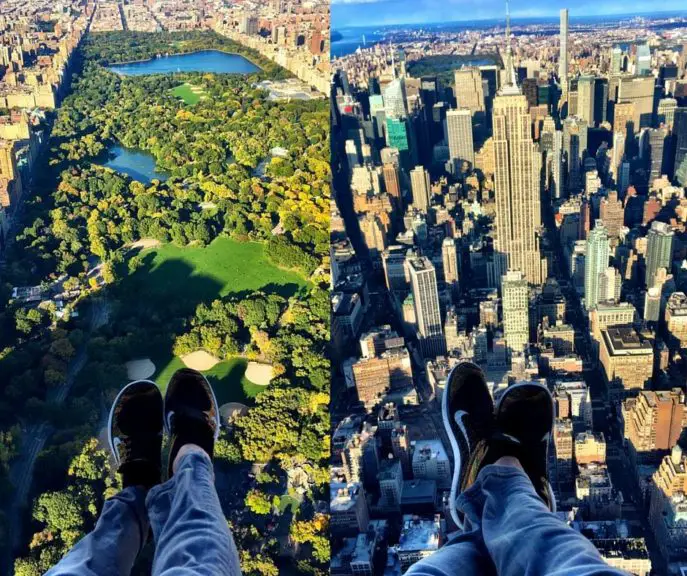 I didn't know what a shoe selfie was until I started browsing FlyNYON's Instagram. Taking a photo of your feet dangling outside the helicopter is one of the most fun things to do. Luckily, they provide tethers for your iPhone and DSLR. Tie your shoes tight because the wind almost took mine right off!
Take photos in front of Central Park, the World Trade Center, Empire State Building and all of the NYC skyline.
Best Flight Option with FlyNYON
FlyNYON offers a few packages from the Classic 30 (30 minute flight) to the Manhattan Express (12 minute flight). The express is quick but it will hit the best NYC sites along the way. I was on the Classic 30 and loved every minute of it.
I recommend taking the daytime flight or sunset flight if you are not an experienced night shooter. Taking photos moving in a helicopter at night all while battling the wind isn't as easy as it seems.
More Photos my FlyNYON Experience
My flight with FlyNYON was one of the best NYC experiences I have ever had. I highly recommend it to photographers and anyone simply looking for a unique experience when visiting New York. Here are a few more photos from FlyNYON.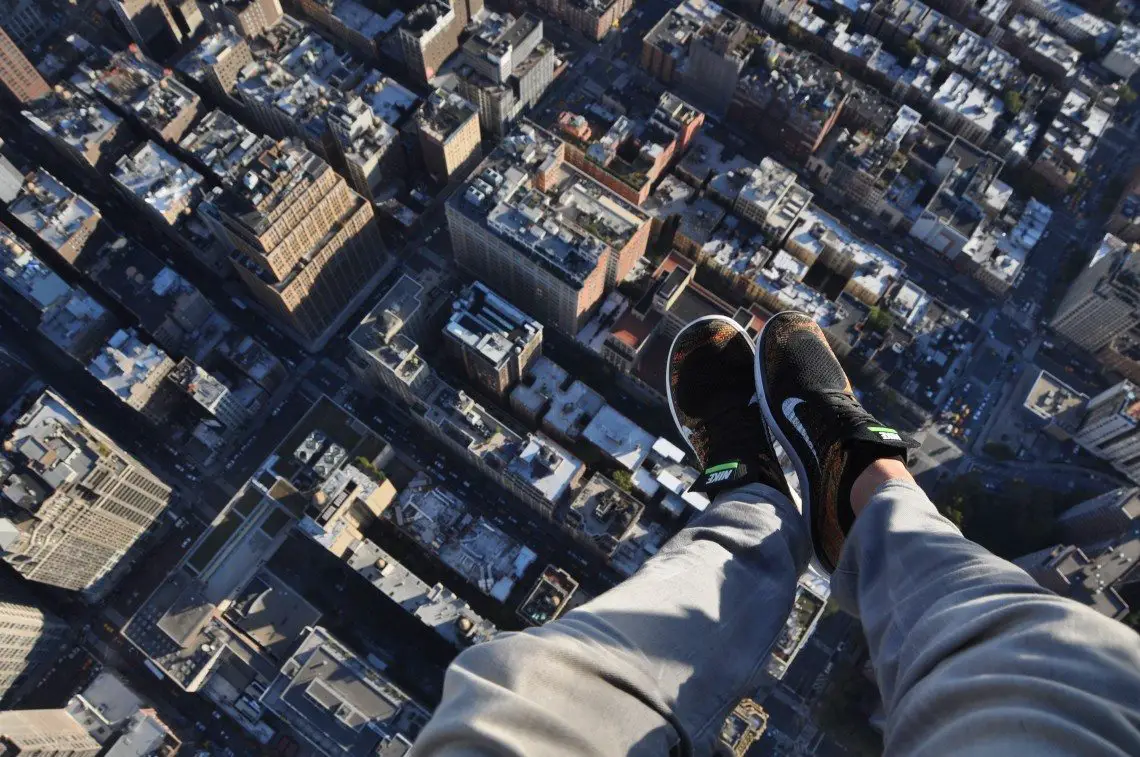 sunset photo by @ch3m1st