Cuba is an amazing country with an amazing history of music, wonderful people, and beautiful beaches and cities. It is unfortunate Americans can't travel there easily. This is a guide on how to travel there without a license issued by the United States, which is what I did before the major changes in January, 2015.
A Little Background about Cuba

As of January 16th, 2015 Americans no longer need to apply for specific licenses if they fit the 12 categories. Previously any traveler headed to Cuba needed to apply for this license but now it is not necessary. Anyone can simply go if they are "authorized" and return without any issues. No license is needed.
See below for more info.
My Favorite Travel Photos from Cuba
People-to-People Tours
People-to-people tours are very popular and basically allow you to skirt around the travel laws. They are tour companies that get you into Cuba for an organized tour with an agenda. There are a few set things and they arrange the flights and hotel. This allows anyone to side step the embargo. There are plenty of these companies online and they are not cheap. This guide will teach you how to do it without a visa issued by the US.
How to Travel to Cuba from the US Without a License

At this time nobody needs to apply for a license to travel to Cuba. However, airlines are not offering flights there just yet so you still need to fly through Canada, Mexico, the Caymans or any other country to get there without the help of a charter from the U.S.
Fly Through Another Country (A Gateway City)

Fly through another country such as Canada or Mexico. I recommend Mexico since flights from Cancun are cheaper and quick. You could also fly from any other Central American country or somewhere else in the Caribbean. Choose a gateway city that works best for your itinerary.
Purchase a Flight on Kayak or CheapAir

Commercial flights are now available to book on Kayak and CheapAir.com. They will most likely show you flights on Copa Airlines of AeroMexico. These flights were not available until 2015 but now they are bookable through U.S. travel sites. Keep in mind they do not fly from all cities. For example, CheapAir flies  from Miami, NYC, and Tampa.
Most of these flights will connect in Panama City (Copa Airlines) or Mexico City (AeroMexico). Visas can be purchased on your layovers but you can also arrange for a Cuba visa ahead of time.
Contact:  A Cuba Visa Service- Otherwise buy visa in gateway city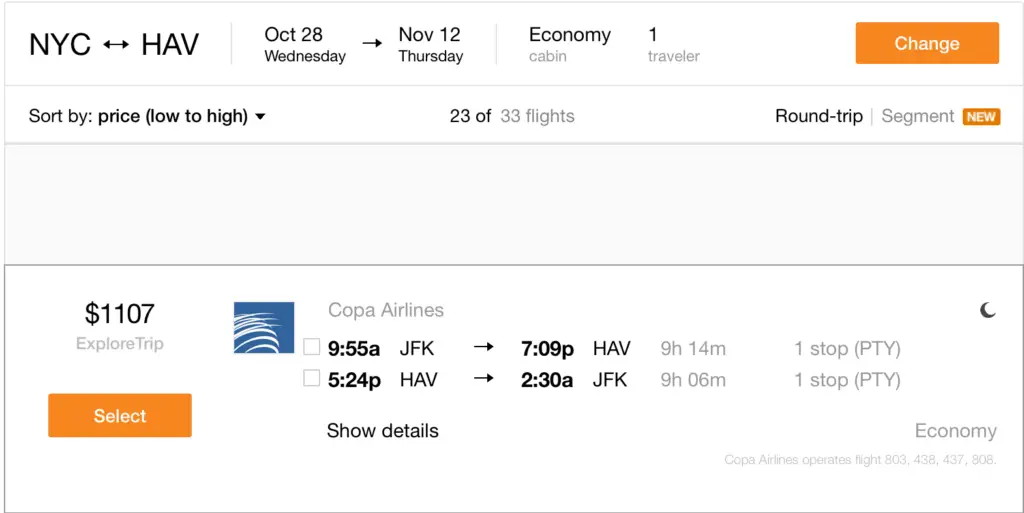 Where to Get a Visa for Cuba?
Flying through a gateway city you will be able to purchase them at the airport such as Mexico City, Cancun, or other gateway city.
Flying from the United States?
Learn More About Booking Your Flight to Cuba Here
Flights range from $250-$375 round-trip from Cancun. Not cheap for a 1-hour flight but it's worth it, trust me.
Flights to Havana From Cancun
You can fly from any country to Cuba (with the exception of a chartered U.S. flight). Canada and Mexico are very common exit/entry points for Cuba flights. However, book your gateway city through whichever country is most convenient for your itinerary.
Book Your Accommodation for Cuba
Pre-book your accommodation for Cuba. Some immigration officers in Cuba will ask where you are staying and you will have to fill it out on your customs sheet anyway so book ahead of time. If you want to save some money and have a more authentic stay book with a Casa Particular. They are private rooms in Cuban families homes and will run you $25-35/night.
On Arrival of Gateway City Airport
Before you leave the airport pre-purchase your Cuban visa. This ran me $25 at the Cancun airport and was easy to setup. Give yourself an extra 30 minutes to get this on arrival or between flights. There is a counter at most airports where these can be purchased before you head to Cuba.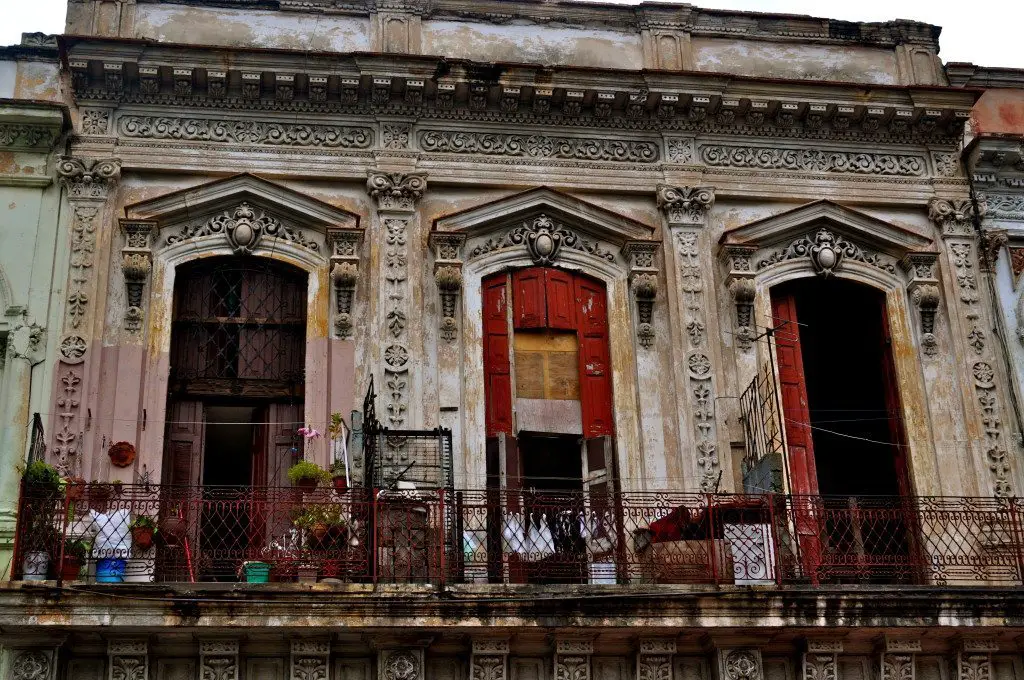 Many forums will say Casas are not acceptable housing for visitors but this was not the case for me. I did not pre-book a hotel and had no issues at immigration. Just be honest with the officer. I told them I was staying in Old Havana in a Casa Particular. These are legal government guesthouses and a great option for accommodation.
See my guide for where to stay and how to book a casa particular.
Note: Some Casas will arrange an airport pickup if you ask. This makes life easier on arrival and will run you $20-25 USD to get downtown Havana.
Cuba Immigration
Cuba Immigration and customs is pretty straight forward. They may ask where you are staying, how long, and why. They are happy to welcome Americans so no need to lie. They stamped my visa (tourist card) on a separate piece of paper.
Will Cuba Stamp American Passports?
Pre-2014 Policy:
Cuba will stamp your tourist card and NOT your passport.
2014 Policy:
In April of 2014 many Americans have reported that Cuba starting stamping passports, which was a major shift in policy. This does not mean your passport will be stamped but means it could be. As you can see below in late 2014 that was no longer the case for this traveler.
Some have mentioned not being stamped in the comments (see below from the comments):
How to Avoid the Cuban Passport Stamp as an American

Well it seems to back to normal in Havana with the stamping policy. That means no stamps for Americans. 2014 had a lot of Americans reporting stamps so make sure this is not you.
Without a lot of reports from 2015 you still want to be sure they do not stamp anything but your tourist card. It seems with recent changes it would not be a concern upon return but it will make life easier to avoid it.
Just remember to make sure they stamp your tourist card and NOT your passport. If you have to ask them not to or remind them make sure you do.
Applying for Global Entry
Applying for Global Entry might be your best way around an encounter with U.S. immigration officers. If you don't know about Global Entry it is an automated passport control in the U.S. On return you simply scan your passport on your own and move through immigration with almost no encounters with officers. This means nobody is looking at stamps. Keep in mind you will lose your Global Entry membership if you are found to violate any of the trusted traveler rules. Traveling to Cuba would be a clear violation if not done legally. However, this would get you around the personal passport exchange upon reentry to the United States.
Bring a lot of Cash
Your credit and debit cards will work in Cuba but you want to be prepared. This change took effect January 16th, 2015 so don't assume your card will work everywhere. There are two currencies in Cuba, the Cuban convertible peso, for tourists, and the peso, for the Cubans. You will use the convertible (CUC) everywhere in Cuba so no need to exchange money for the Cuban peso unless you want to collect some unique currency (which I did to bring home).
It is very easy to exchange your cash but don't expect a good rate. Basically the Cuban convertible is about 1:1 with the USD but there are fees to exchange it on top of the exchange fee. A nice hotel in town is an easy place to convert the cash just don't expect a great rate. Some people recommend exchanging your USD to Euros before you leave to get a better rate.
Exchanging Money on Arrival
There is a CADECA at the airport. This is an official exchange house. So you can obtain CUC immediately upon arrival after you land in Havana.
Be sure to exchange your CUC before you leave. You cannot exchange this money back to USD in Mexico or at other currency exchanges. It will make a nice souvenir if you forget to exchange it back.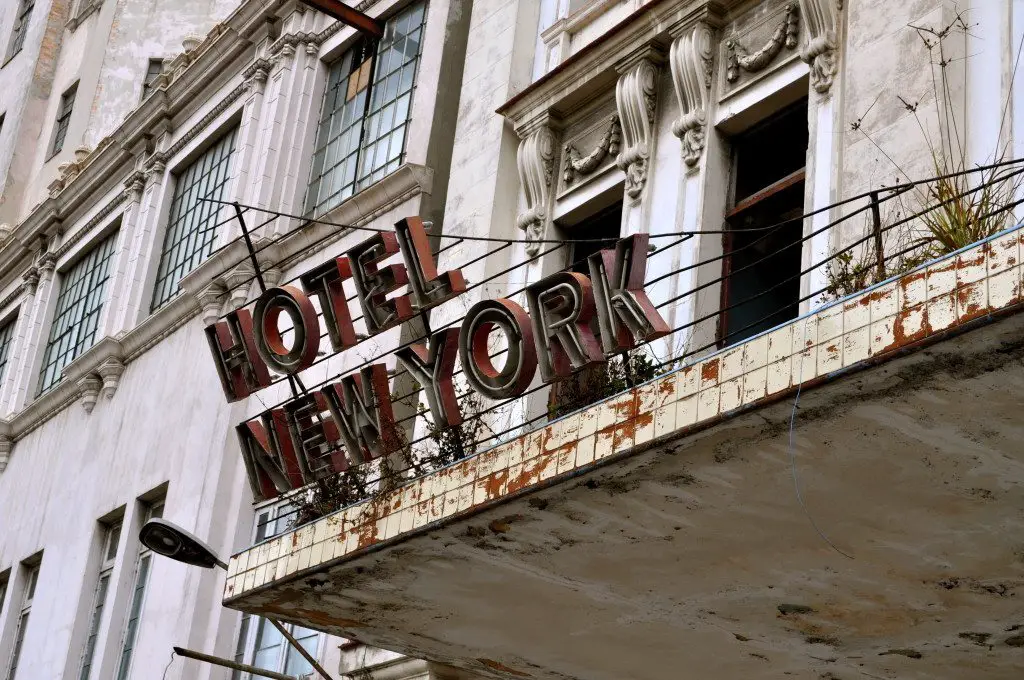 Leaving Cuba
It is just like any other international flight so no need to worry. Two hours prior to take off is plenty of time. They forced me to check my carry-on but was able to bring my backpack on the plane.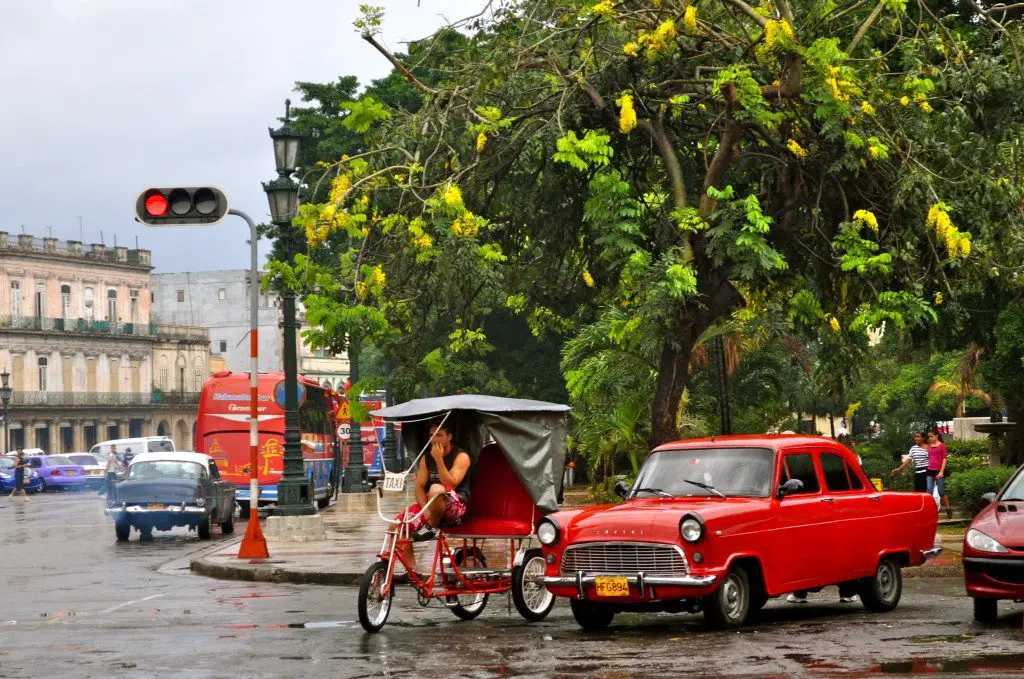 The Mexican Death Stamp

*This is of little concern with recent changes in the travel policy but here is how it works:
If you read enough on the forums you may hear about the "Mexican death stamp." This applies to any third party country but was named for Mexico since it is a common departure country for Cuba. This process can make anyone a bit nervous until you realize you have nothing to worry about.
Here is how it works:
When you fly into Mexico you receive an entry stamp in your passport as you would in most countries. You then proceed to Cuba where you get no stamps at all. You then fly back to Mexico and receive another entry stamp. This means you now have two entry stamps into one country(Mexico) with no exit/entries to any other country. If you were to line up the dates of the stamps in your passport it would be clear you were somewhere for a period of time with no record of it. A curious US immigration officer may notice this or question it but most likely will not care at all. Seems like this could be a problem right?
My Experience:
I read on most of the forums when I was doing research that this was a non-issue but just based on the name of the it I was slightly concerned. Some suggested bribing the Mexican officer with a $20 and politely asking for no stamp but I didn't take that route.
When I first entered Mexico I asked in Spanish for the officer not to stamp my passport at all and failed. My Spanish is ok but the officer could not have cared less and stamped where he pleased.
I then tried again when I entered the second time. This time he responded in English that he has to stamp it by law. Of course I knew this, but so many border officials around the world will look the other way and have for me in the past. I then asked if he could please stamp a different page from the first stamp to separate the two. The officer nodded (what seemed like a yes) but put the stamp right next to the first one (just doing his job I guess).
My passport was 100% full with new pages sewn in. I was hoping a couple stamps mixed in with all the other stamps would be hard to notice. He found one of my brand new pages I just put in and put them side by side.
At U.S. immigration in Atlanta I didn't mention Cuba or write it on my form at all. The officer looked at the stamps and said welcome back. There you go. Don't worry about it. It was like any other return home. Where did you go? How long were you there? Thank you, stamp, move on.
What to Remember For Your First Trip
Relax. Thousands of people travel to Cuba every year illegally and have no issues at all. There are reports of people being fined up to $10,000 or more or lesser fines of $2,500. This is rare and I wouldn't worry about a fine. Also, if you don't speak Spanish make sure your Casa Particular owner speaks English or you may find life difficult in Cuba. All of the major hotels will speak English but be sure to establish communication in English with your Casa before you leave. This way when you arrive you won't have any communication problems. My casa owner spoke 100% Spanish but that just made it more fun and allowed me to practice my Spanish.
With the recent changes these fines seem like a thing of the past. I wouldn't let this stress you out especially if you fall under the categories below.
Important Updates for Americans Traveling to Cuba
In a historic announcement, President Obama announced Cuba and the United States are restoring diplomatic relations (Dec. 2014).
Previously, Americans wanting to travel to Cuba had to justify their travel by qualifying for one of the categories below and apply for a license through OFAC. Many traveled under a general license but this has just become a lot easier.
According to OFAC this is what it used to take to qualify for a license:
To the extent your proposed travel to Cuba is not generally authorized, as noted in the Cuban Assets Control Regulations, 31 C.F.R. Part 515, use this form to apply for licenses to travel to Cuba in the following categories of travel:
Journalistic Activities
Professional Research and Professional Meetings
Religious Activities
Support for the Cuban People
Humanitarian Projects
Activities of Private Foundations or Research or Educational Institutes
Exportation, Importation, or Transmission of Information or Informational Materials
Licensed Exportations
Family Visits
Educational Activities
Public Performances, Clinics, Workshops, Athletic and Other Competitions, and Exhibitions
General license
As of January 16th, 2015
Is It Legal to Travel to Cuba Now?
Now there is NO need to apply for a license through OFAC. Under new regulations (taking effect January 16th, 2015) Americans will no longer need to certify that they fall into one of these categories.
Who is legally authorized to travel to Cuba has not changed at all. The major change is that those people who were required to apply for a license no longer need to. These leaves the door wide open for the "illegal" travelers since no paperwork is required on your return.
This means you could essentially travel to Cuba by saying you fall into one of those categories. "Educational activities" can go a long way. Bloggers have already traveled under "journalism" and had no problems at all returning to the U.S.
Since you don't need to apply there is an easier way to travel to Cuba without worrying about problems on reentry to the U.S. but that still doesn't make it legal.
Remember that it is still not legal to travel there if you do not fall into one of those categories. If you would've been denied a license (before there was a need to apply) then you are not authorized to go now, making your trip illegal. However, since there are no more applications or paperwork it is going to be a lot harder to prevent anyone from going.
It is essentially an invitation to allow anyone to to travel to Cuba.
Travel is still not normalized but this is another big step to ease travel to Cuba for everyone.
From the New York Times:
While formally the new rules do not allow basic tourism, they are written in such a way that experts said they may have that effect. "This is basically the end of the travel ban once they work out the kinks," said Julia E. Sweig, a longtime scholar and author on Cuba.

"At first glance the new regulations look to allow most Americans to travel to Cuba without having to ask for permission in advance and by booking air travel directly rather than through authorized groups and agencies," she said. "Next move will have to be a civil aviation agreement to allow commercial, not just charter, air travel."
What does this mean for U.S. Travelers to Cuba?
General tourist travel is still prohibited to Cuba. But Americans authorized to visit Cuba no longer need to apply for a license (see categories above).
I read this as the following:
The US government is not requiring any of us to apply for a license so it is essentially a system that they cannot enforce. If you return to Cuba under the "Educational Activities" category who are they to argue. No license is required.
Put it this way if I am flying to Cuba tomorrow I am not worrying about passport stamps or US immigration. I still would fly through Mexico but only because I can't fly from New York on a regular flight yet.
Almost anyone could fall under one of those categories.
Will My Debit Card or Credit Card Work in Cuba?
Yes. U.S. debit and credit cards will work in Cuba but not yet.
Update: As of the first trip report since this announcement credit cards do NOT work yet. This will change but if you are traveling soon be sure to check for updates to this. They will work eventually but clearly this is not an instant change (h/t The Points Guy).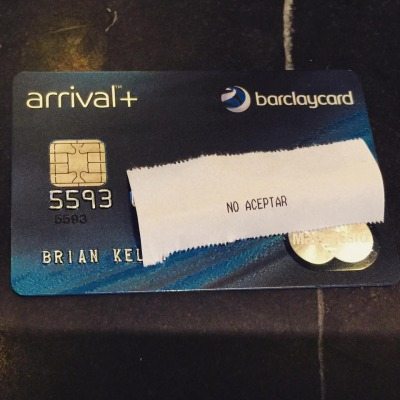 (h/t The Points Guy)
Previously U.S. credit and debit cards did not work on the island. With the changes today American credit and debit cards will work in Cuba. This is big news for travelers because they no longer need to rely on cash for their trip.
I had to rely on cash during my time in Cuba. This can be dangerous for many reasons and you run out of cash in Cuba (while there illegally) it can be a problem. Even for legal travelers this will make life easier.
What Can I Bring Home From Cuba
This is one of the biggest changes. Cuban cigars are no longer banned!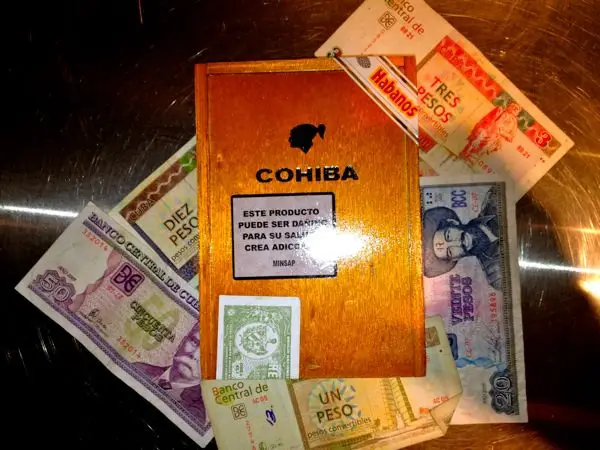 Now all authorized American travelers to Cuba will now will be able to bring back $400 in Cuban goods to the U.S. This includes tobacco and alcohol products worth less than $100 combined. The ban on cigars is over and great news for cigar aficionados.
Airbnb in Cuba?
Airbnb is open and ready for business in Cuba. Booking a casa particular can be a slow process since the owners have little access to email and internet but you can book many great properties online.
Save $25 on your Cuba Airbnb with this link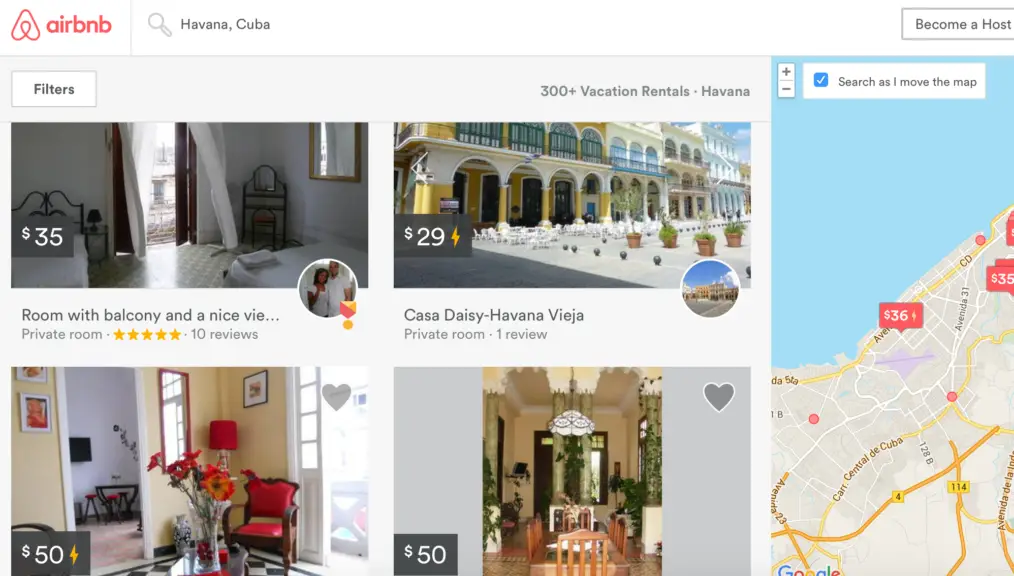 What's Next for Cuba Travel?
Go to Cuba before the US invades (with tourists) and have fun! Drink where Hemingway sat, watch a Cuban béisbol game, and smoke cigars on the Malecón! It is a beautiful country and now one of my favorites. It is not to be missed!