I use a few favorite travel apps when I travel around the world. Apps keep me organized and manage hotel bookings, flights, and can even be a handy tour guide. On a recent trip to Morocco I had the chance to review the hotel booking app Lodgeo.
What is Lodgeo
Lodgeo is a booking app that will compare prices from 100's of booking sites at once and help to find you the lowest price on a room. It has a database of over 600,000 hotels worldwide. This includes hotels, hostels, and the riads I was looking for in Marrakech.
It is available for iOS and Android.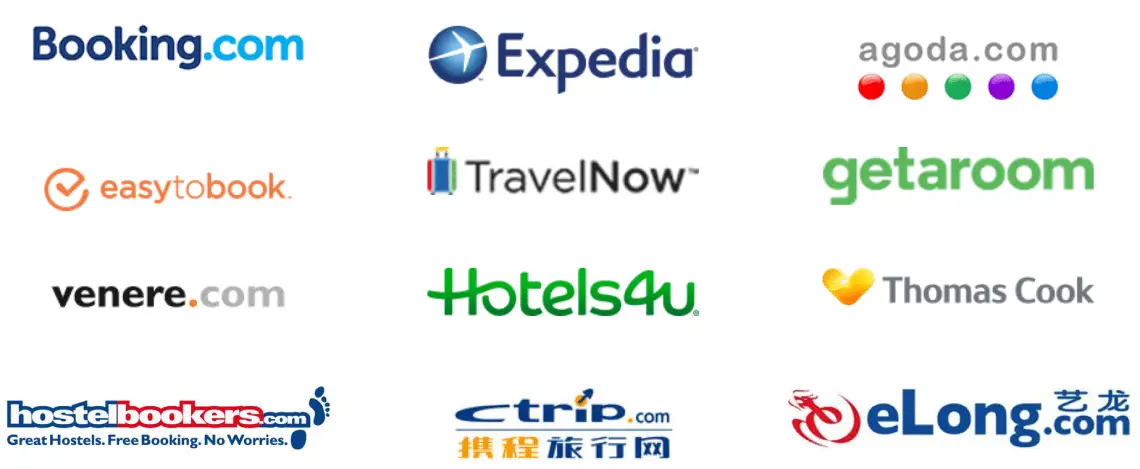 Having an app that compares all types of accommodation is very handy. If I am looking for a deal on a nice hotel in New York I can find that but if I am looking for a hostel dorm in Amsterdam I can find that too.
Lodgeo is a versatile booking app that will help you find the best price on a room.
Lodgeo App Review
When I was in Morocco I put the Lodgeo app to the test to find a room in Marrakech. The first step in the booking process is searching by city and date.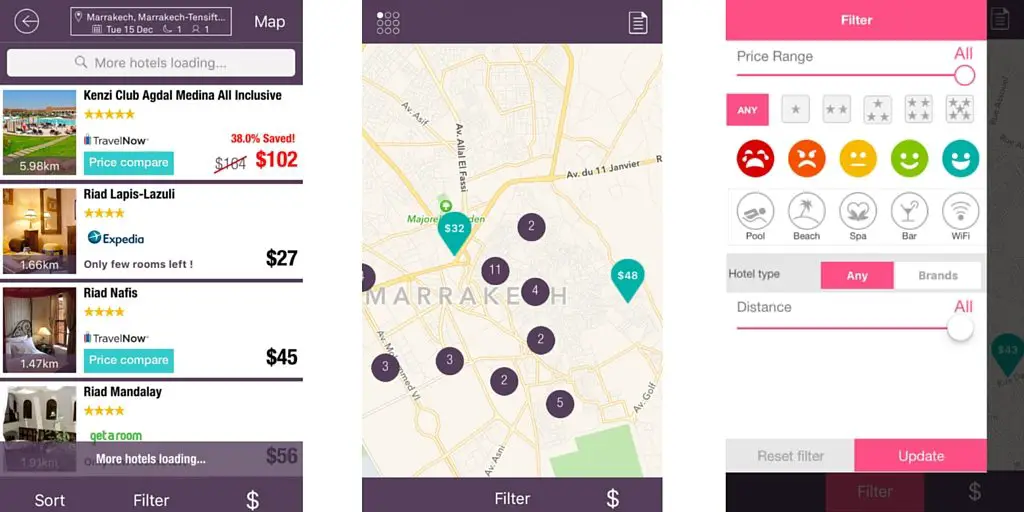 You can sort hotels by by price, rating, amenities, type, and distance. I prefer to use the map view to narrow my search near the location I wanted to stay.
In Marrakech my target was somewhere near Jamaa El Fna Sqaure in the Medina. I was looking for a reasonably priced riad and had no problem locating one when zooming in on this location on the map.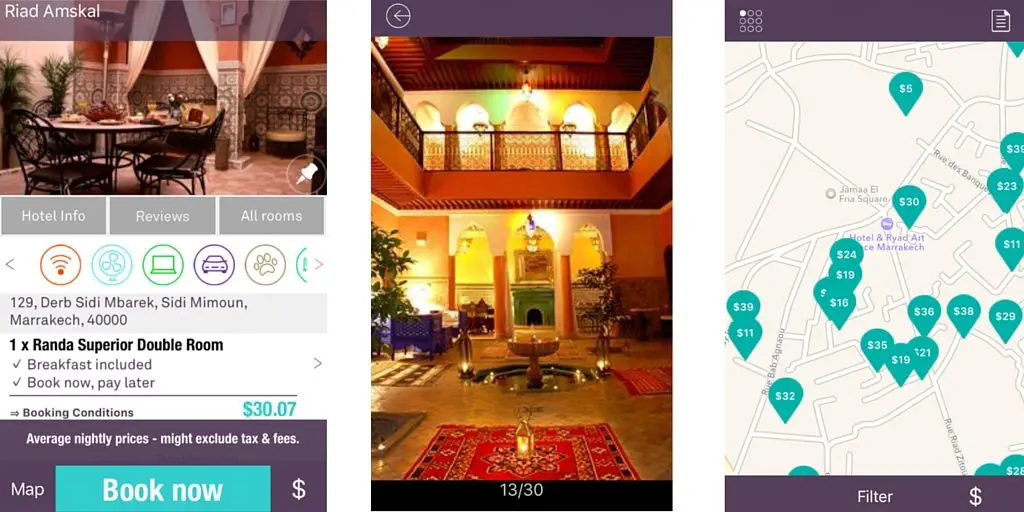 By clicking on the prices on the map I am able to see more details about the hotel. Amenities, reviews, price details, and room info is all there. The Riad Amskal had 30 quality images to view to take a look at the interior and room before booking the room.
Booking a Room on Lodgeo
Many booking sites take you to a third party site to complete the booking process but Lodgeo does not and that is something I really like about the app. For example, my booking was completed through Expedia but I didn't need to leave the app to book the room. The purchase is made right from the app which is very convenient.
Lodgeo will search 100's of sites to find you the lowest price for a room. You can can complete the booking and manage it all from the app.
You can even earn $10 for referring a friend.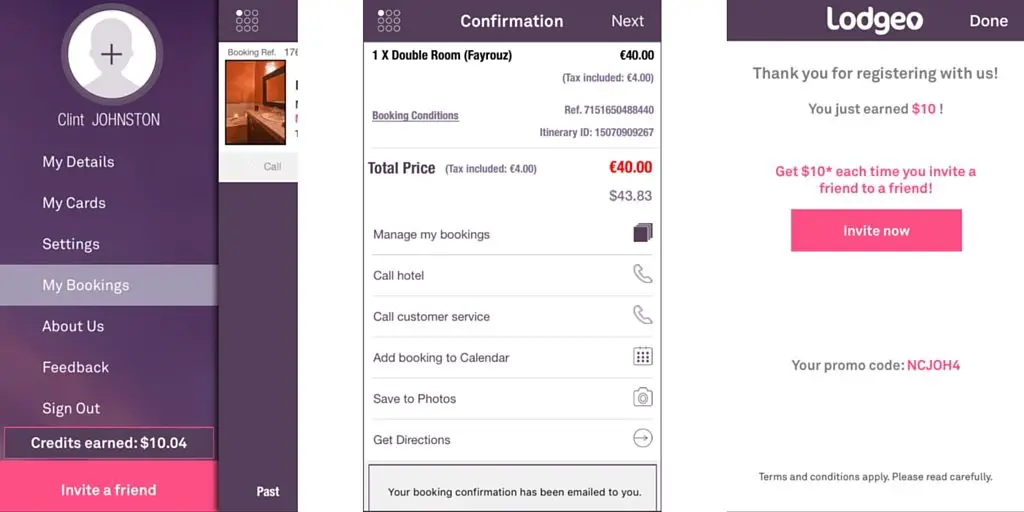 I completed the booking for my Marrakech riad in the Lodgeo app but I received the confirmation from Expedia.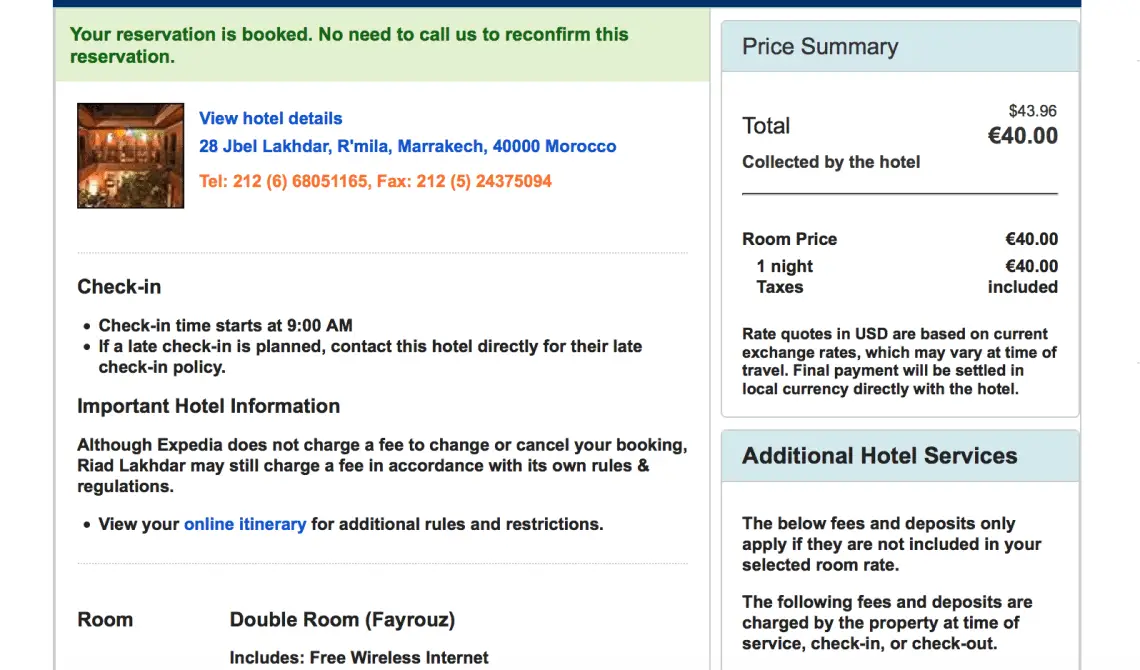 Although the email came from Expedia you can still manage your booking from the Lodgeo app. You can also manage your booking on Expedia but it is very easy to cancel or make changes to your reservations from the app. That choice is up to you which is another great feature of the app.
What I like About the Lodgeo App
Manage Booking from the app
Search 100's of booking sites in the app
Map view to refine search location
Filter results by WiFi and other amenities
User reviews
Quality photos of the hotels
Easy cancellation process in the app
Ability to store payment info securely
Overall Impressions of the Lodgeo App
There are a lot of booking apps out there that promise deals and often don't deliver great results. Lodgeo provided a huge selection of riads, hotels, and hostels on my search in Marrakech. Overall Lodgeo delivered and offers a great user experience that is easy to use and book all within the app.
I'll be adding Lodgeo to my recommended travel apps. It is a great booking app and a great app to have by your side around the world.
Download the Lodgeo App