It is time to take a look at some of the best travel apps of 2015 that I use when I travel. Travel apps make life a little easier to manage on the road and these are some of my favorites. You might see some familiar apps from the Best Travel Apps of 2014 but that is because they have improved over the past year and there hasn't been an app that has replaced them yet.
Best All Around Travel App- TripIt
Until someone dethrones TripIt it continues to reign as king of the travel apps. TripIt will keep track of all your itineraries for you. This includes hotels, flights, trains, and any other travel documents you need to keep in order. It will track all of your trips in one place and is simple to use. There is a free version you can use but I found the Pro version is worth the cost for frequent travelers who want real time flight alerts.
Best Flight Tracking App- FlightAware
FlightAware allows you to track flights on a live map, check on delays, cancellations, and gate changes. It is a my favorite flight app for staying up to date on flights.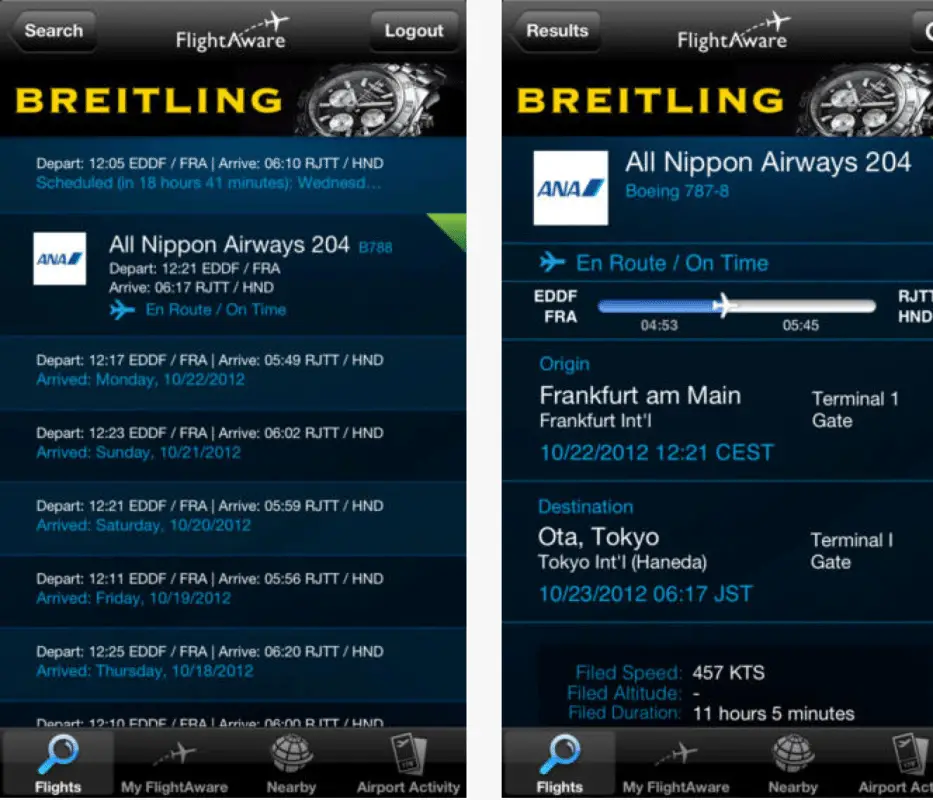 Best App For Planning a Trip- Rome2Rio
Rome2Rio will show you how to get from point A to point B anywhere in the world. Enter any town, landmark, or address and Rome2Rio will show you the options for how to get there with estimated travel times and costs.
Best Language App for Traveling- Google Translate
Google Translate has always been a good app but when they added Word Lens it became a great app.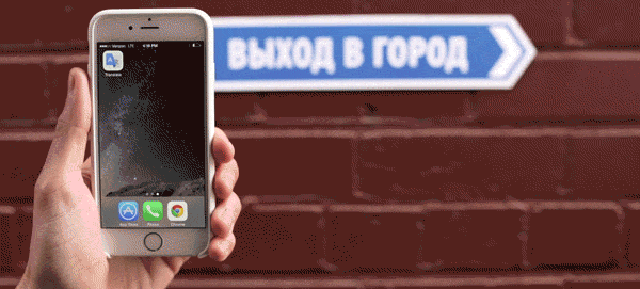 Word Lens which instantaneously translates written text to your language. It is a handy tool for menus or signs while traveling. You can also type to translate 90 languages and two-way automatic speech translation in 40 languages.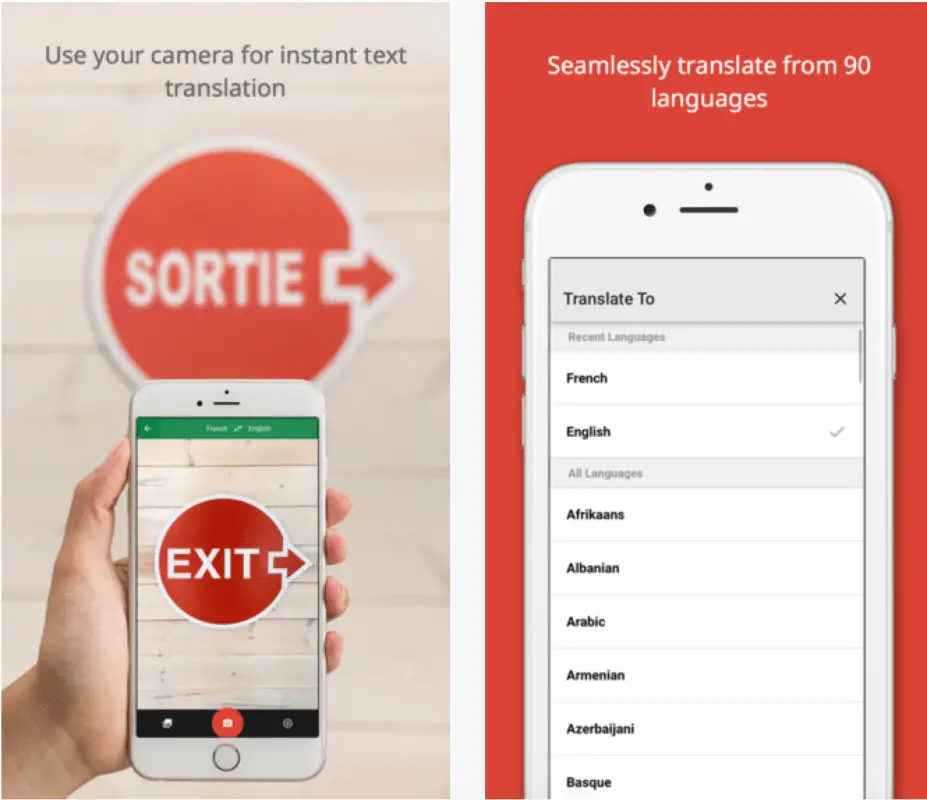 Best App for Learning New Language- Duolingo
I like to learn some local language basics when I am traveling to a new place. Rosetta Stone is amazing but expensive and time consuming. With Duolingo you can learn a number of languages completely free and it makes it entertaining.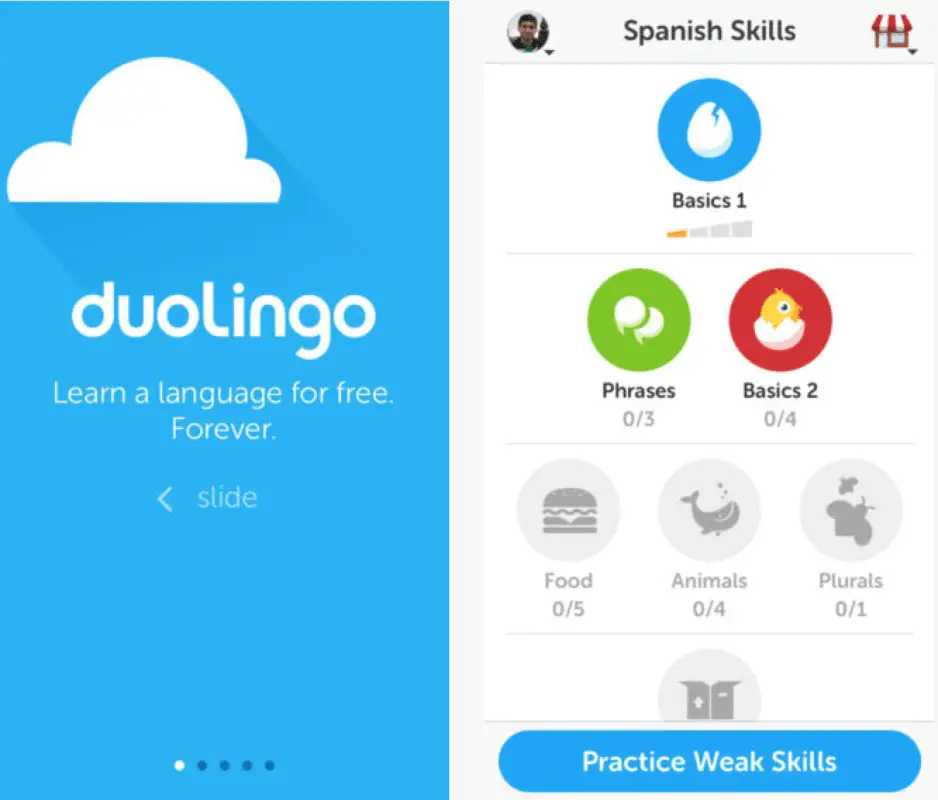 Best Last Minute Flight Deals App- GTFO (Get the Flight Out)
Whether you are looking for a last minute getaway or just curious what last minute deals are available GTFO will satisfy your curiosity. GTFO helps you be spontaneous and shows you the best fares.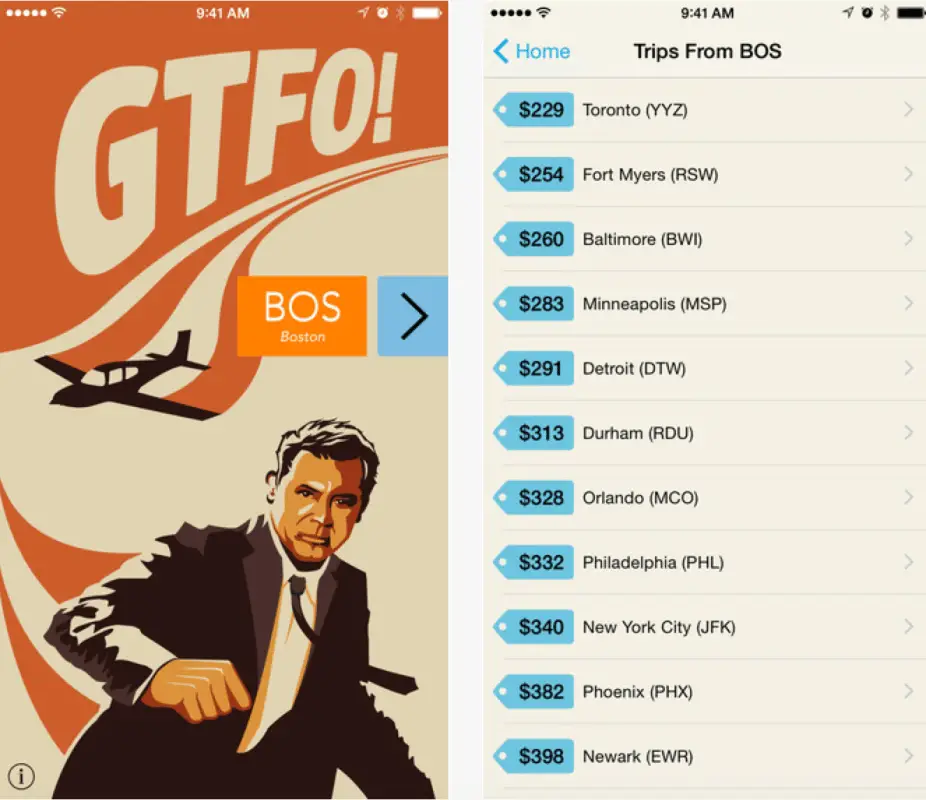 Best Flight Deals App- Hopper
Hopper powers GTFO but it also has a standalone app to help you book your flight at the best time. Hopper analyzes "billions" of flights everyday to predict how prices will change, and tells you when to buy your tickets. Use Hopper to know when to fly and buy your next ticket.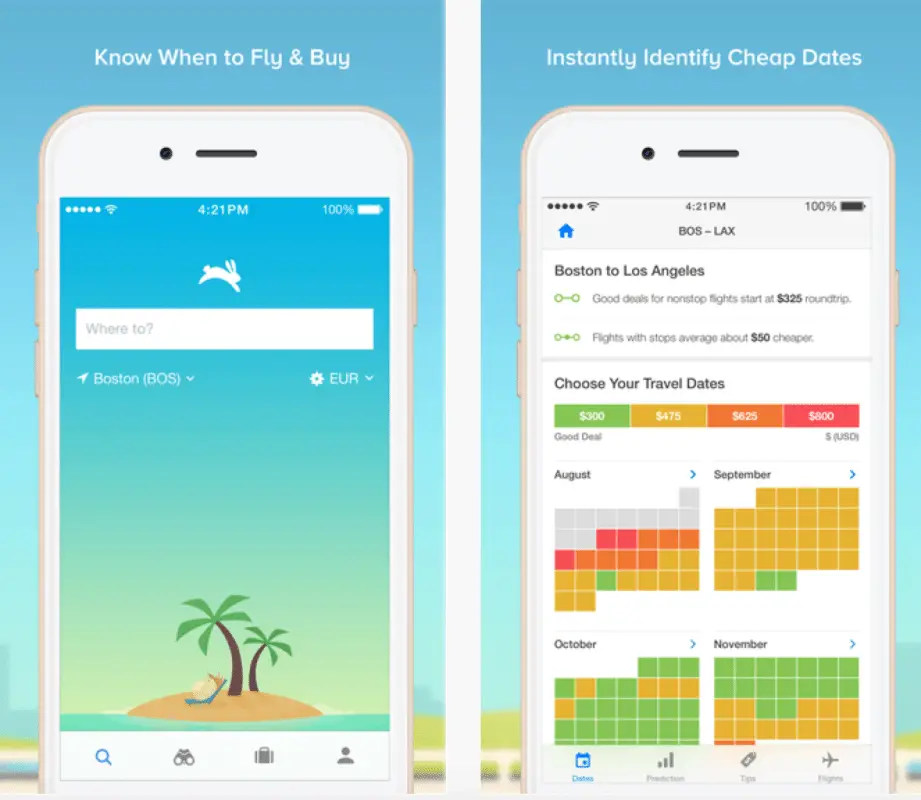 Best Airline App- Delta and Qantas
Airline websites and apps often fall short of my expectations and are clunky. They are slowly improving but Qantas and Delta stand above the rest when it comes to design, usability, and interface.
I use the Fly Delta app mostly for checking gates, departure times, and moving my seat but it offers more than that. You can also check the standby list, easily check-in through the app, and manage or change existing reservations. It is also compatible with the Apple Watch.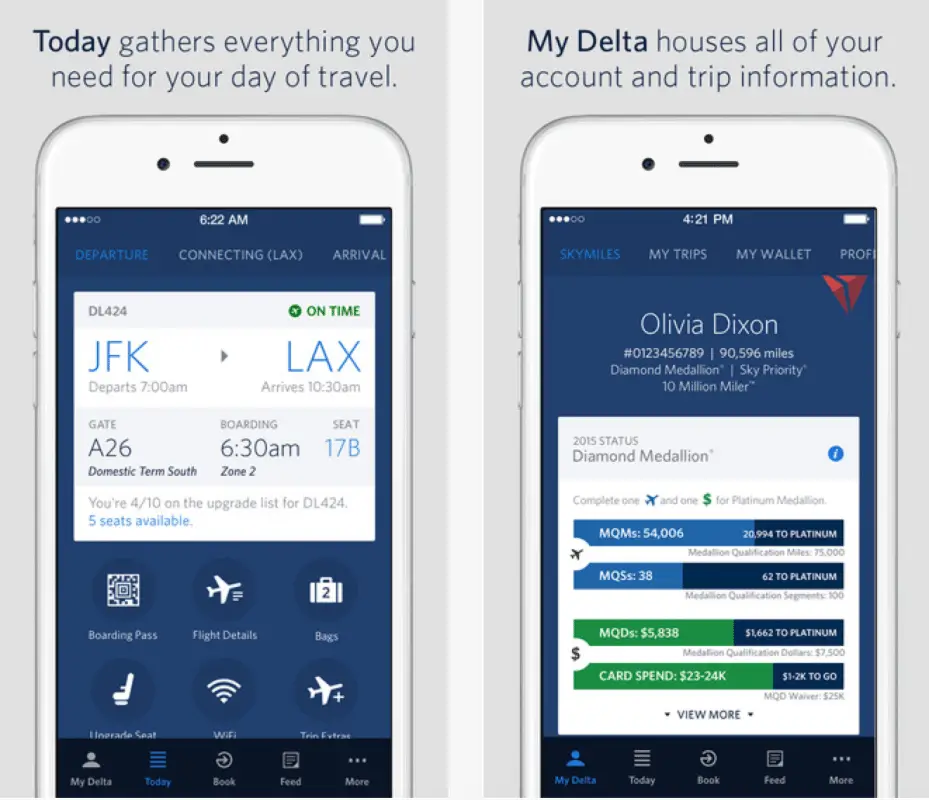 The Qantas app makes it easy to stay up-to-date with alerts for departure gate, boarding time, and even your baggage carousel. The app will let you create fare alerts for your favorite destinations and even when it's time to leave for the airport. It has a great design and usability, which is what every airline should strive for in an app. It is also compatible with the Apple Watch.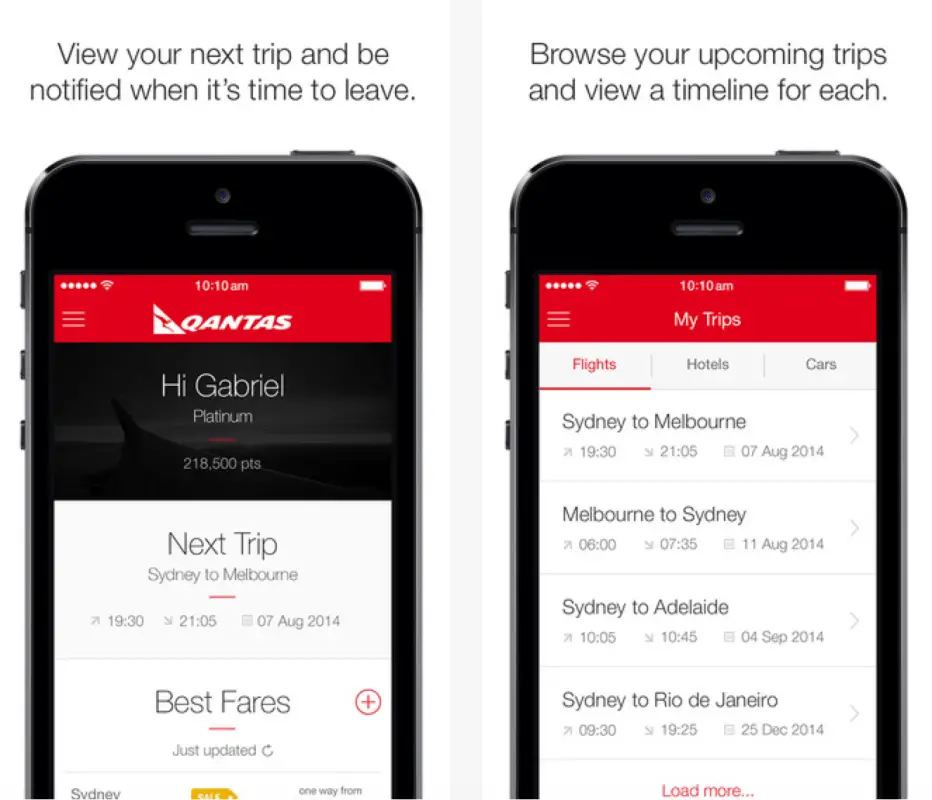 Best Hotel App- HotelTonight
This is the best app to find last minute hotel deals. How does it work? Hotels offer them unsold rooms and they pass those discounted rooms on to you through HotelTonight. Finding same-day reservations will offer you big savings and is great for travelers who change their plans on the go.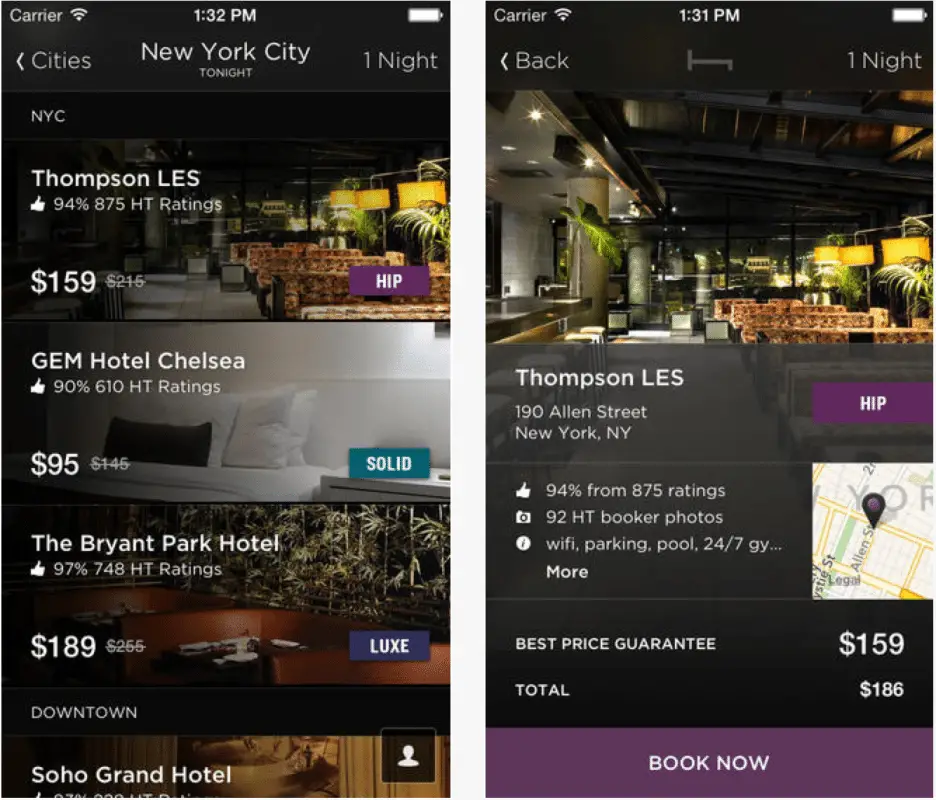 Best Accommodation App– Airbnb
I am sure you have at least browsed Airbnb.com even if you have never booked an apartment, room, or house through the site. Staying in apartments and homes are my favorite type of accommodation when I travel. Airbnb has simplified this booking process and made it safer than booking on many rental sites. The app is easy to use and a great way to browse neighborhoods and accommodation in cities around the world.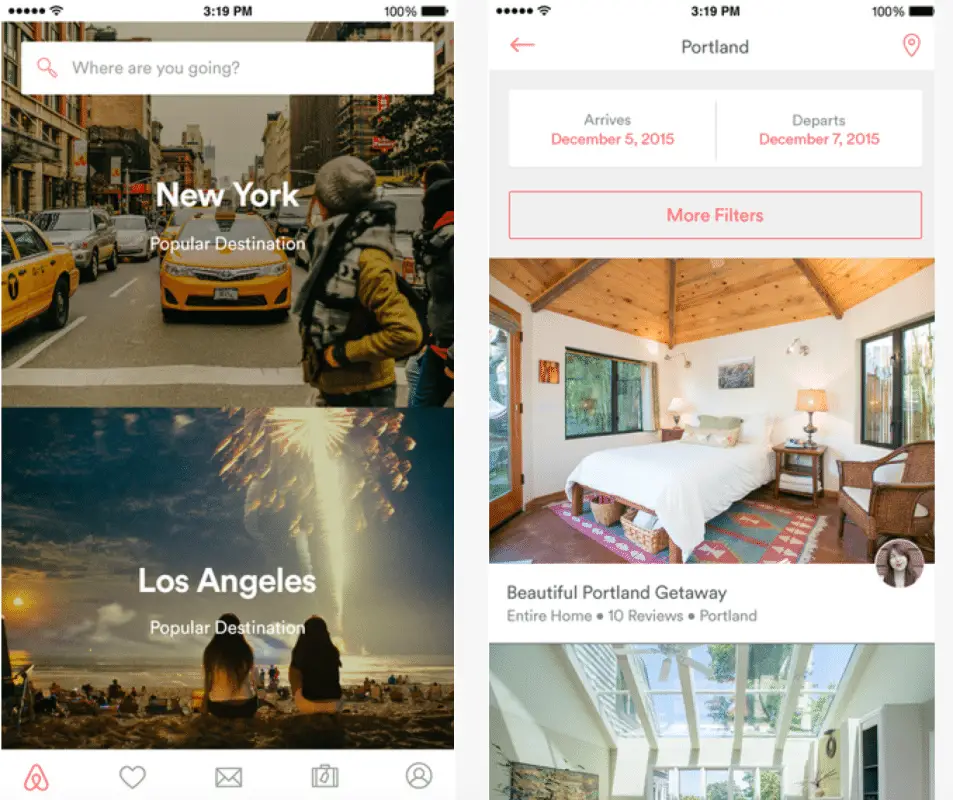 Best Currency App– XE Currency App
I use this app all the time whether I am traveling or just to check exchange rates. It offers real time exchange rates and takes the guess work out of getting cash out of the ATM, bills dining out, and converting foreign currencies back into the currency of your home country.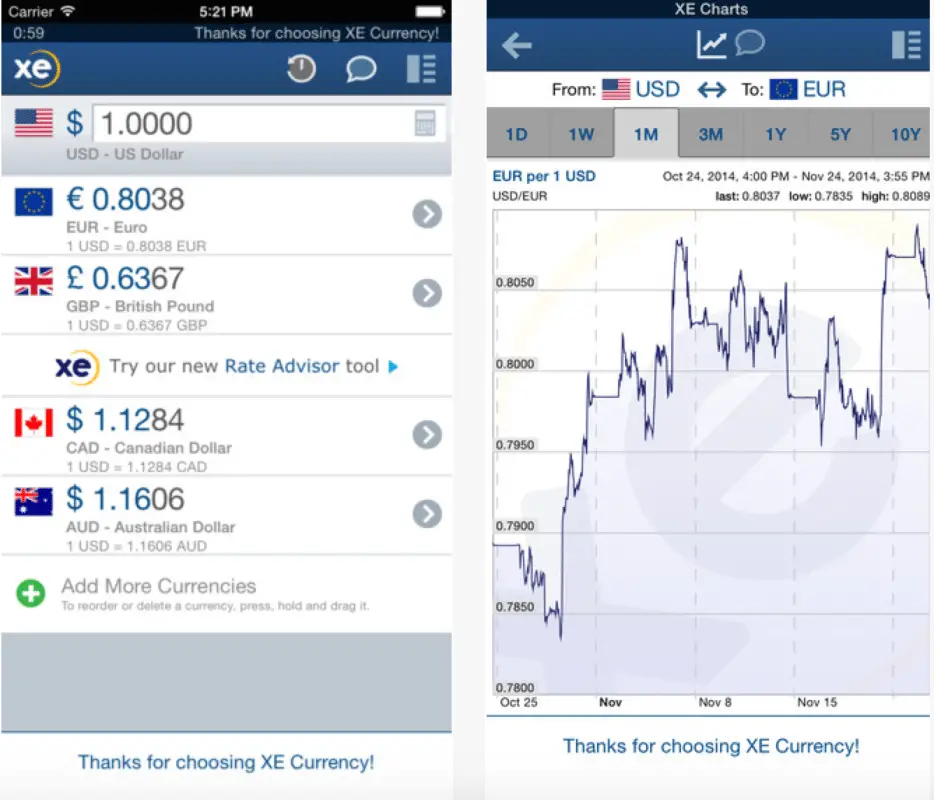 Best All Around Booking App- Kayak

Kayak is a very popular site to book flights and the app offers all that and more on the go. The app will manage your itinerary, book flights, book hotels, set flight alerts, track flight status, and even has a list of every airlines number when you need to change your flight.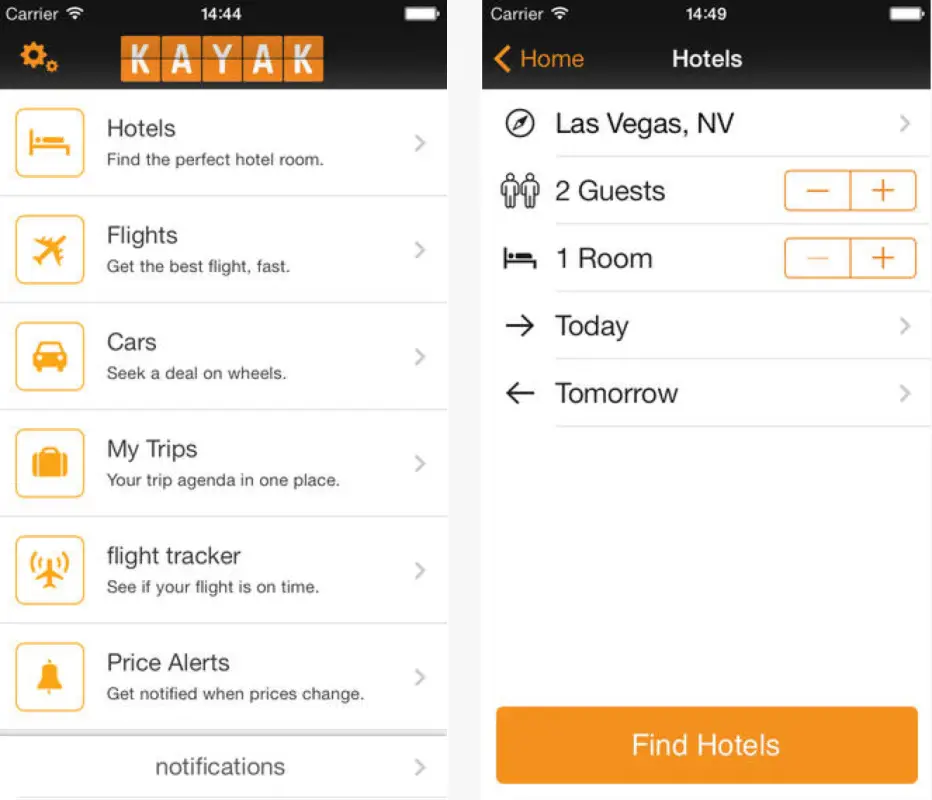 Best Travel Maps App- mTrip
mTrip is 100% offline and requires no data connection. This means you can use your phone in airplane mode while using the app. Dozens of detailed guides are available cities around the world. Guides are $4.99 but they will be your travel guide as your explore a new city and worth the cost.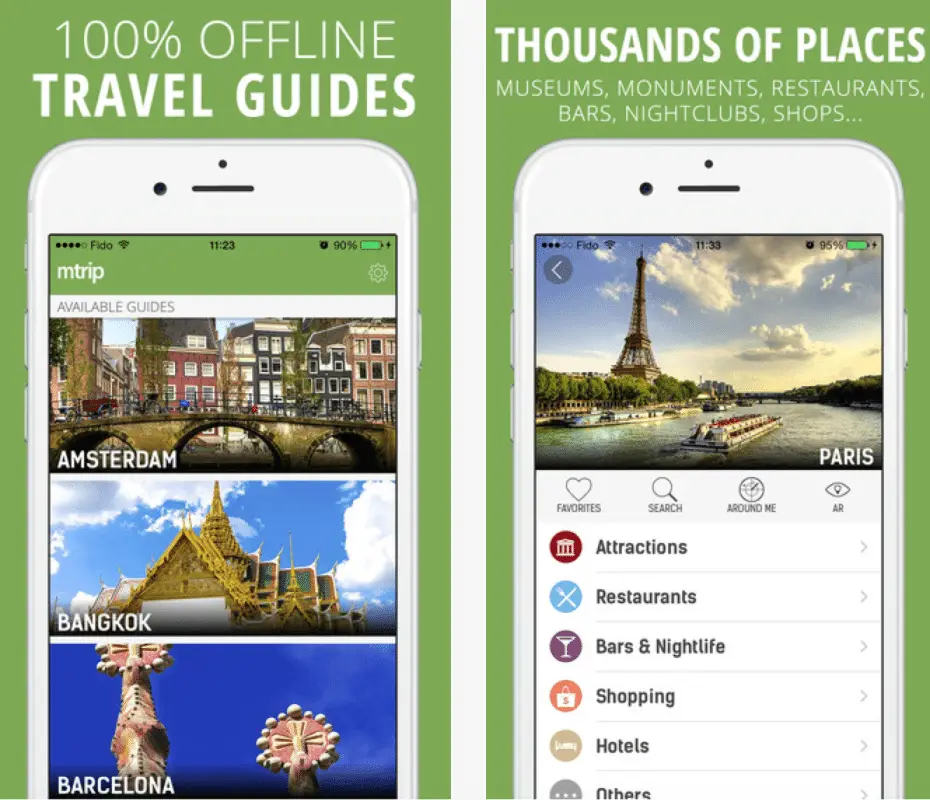 Best Airport App– LoungeBuddy
LoungeBuddy will show you lounges from airports all over the world. It is great for frequent flyers and the casual traveler since lounge access rules are complicated. Which status gains you entry, which cards, how much, and can you bring a guest are common questions. LoungeBuddy has the answers and can find you a lounge in airports worldwide.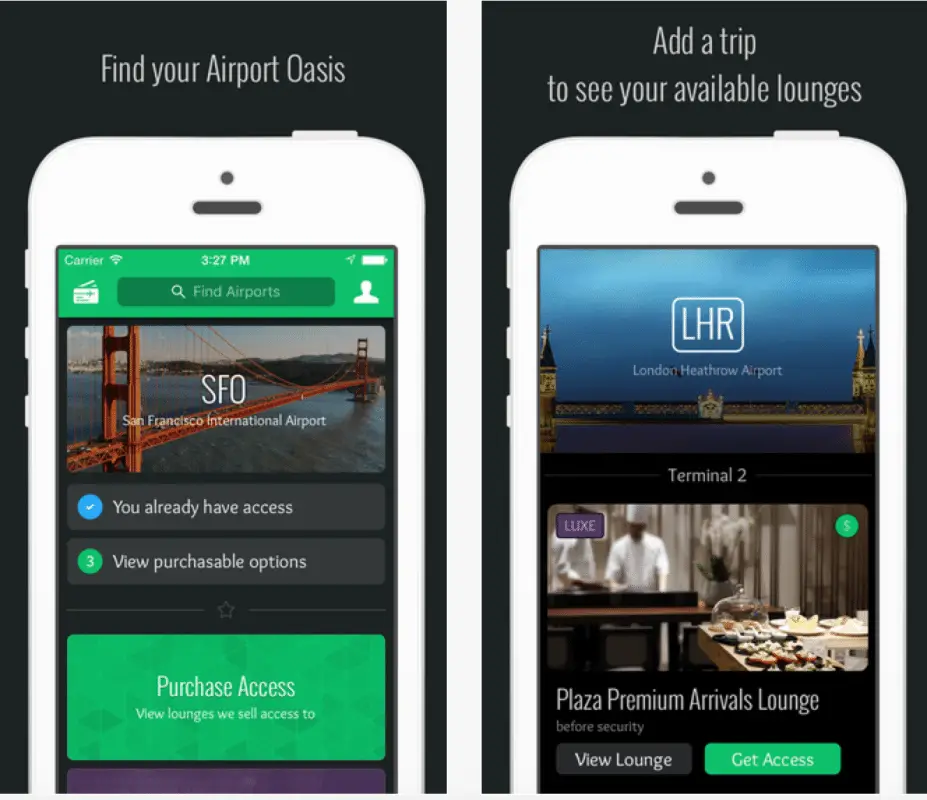 Best Travel Assistance App– AirHelp
Overbooked, bumbed, delayed?
AirHelp
will get you paid. It launched last year in Europe and they have already helped thousands of passengers receive compensation. When airlines screw up passengers are entitled compensation but airlines are not going out of their way to help you or let you know about this. AirHelp will get you the compensation you deserve when airlines screw up. Read my full review of
AirHelp here
.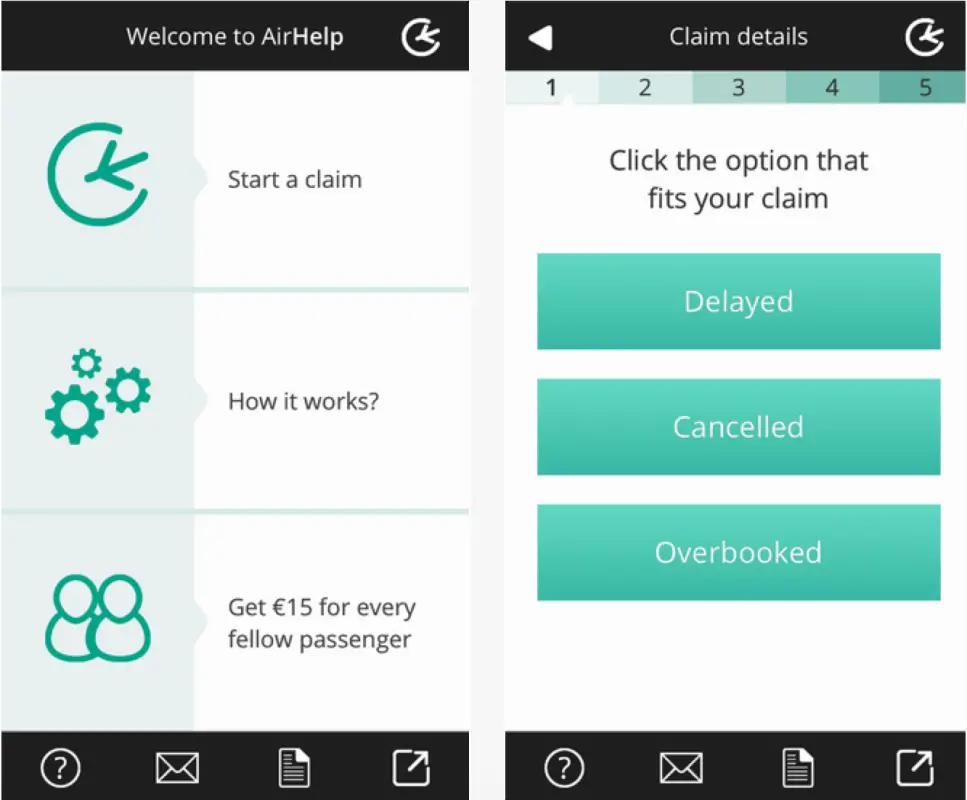 Best Pre-Flight Travel App– SeatGuru
I use SeatGuru before I book any flight and the app is just as handy. Not all seats were created equal and SeatGuru shows you which seats are the best on every flight. The app is functional but not completely necessary since you can use SeatGuru.com from home before you start traveling.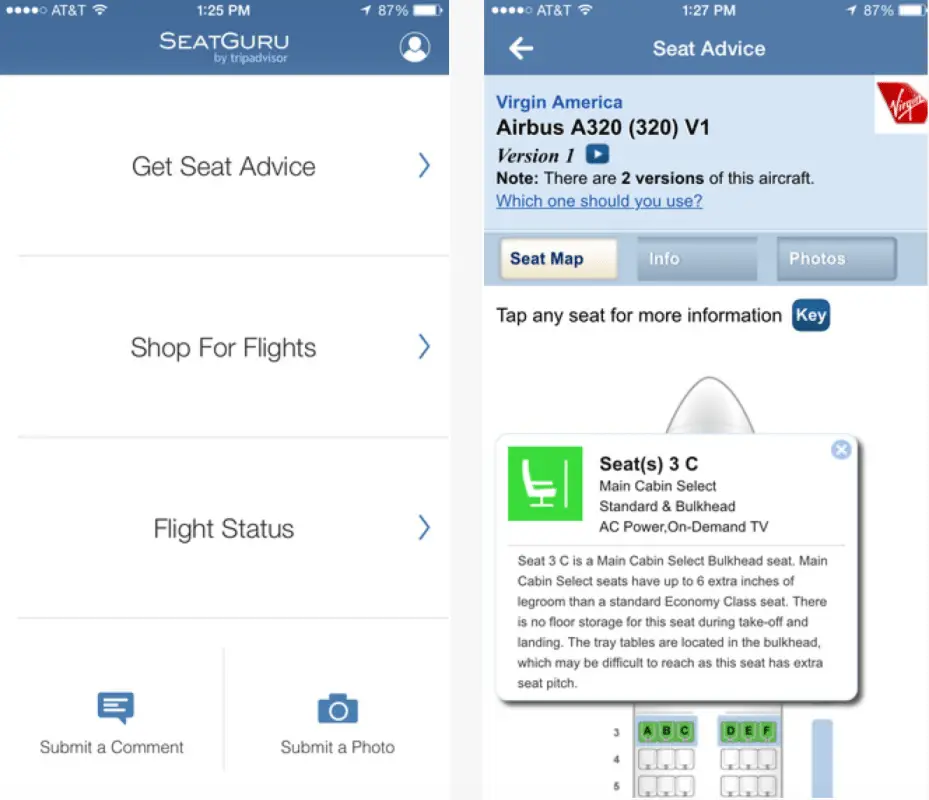 Best Data Management App- My Data Manager
This is an incredibly handy and simple tool to use while you are traveling. My Data Manager will monitor your data usage and  alert you if you are about to exceed your data allotment. Never return home to bill shock again and use this free app.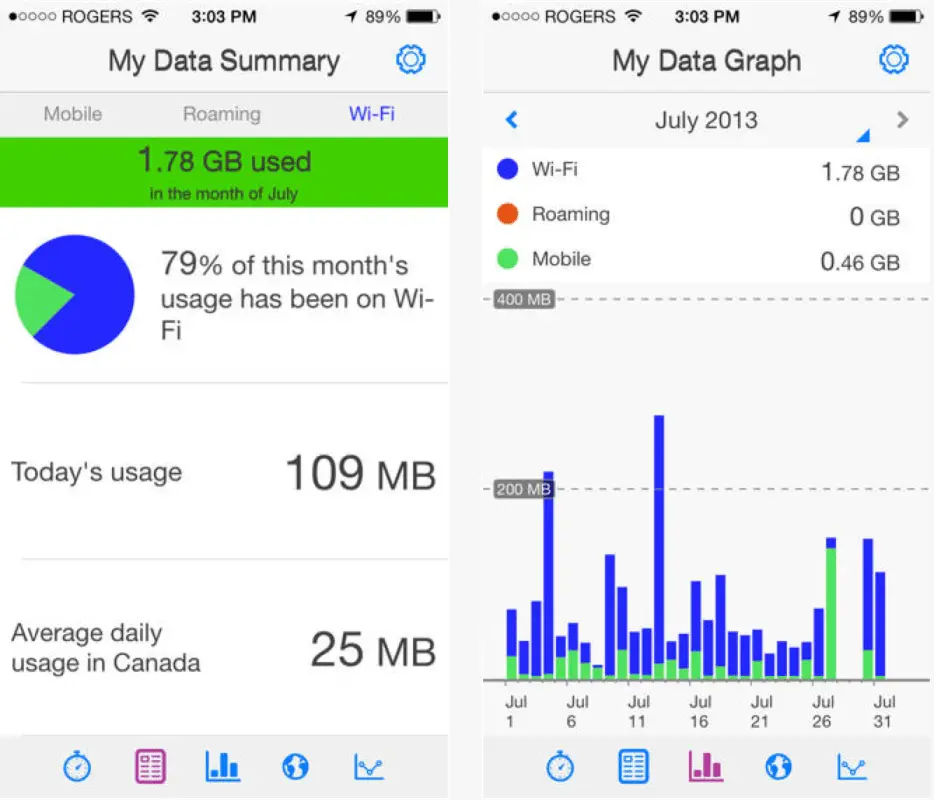 Best App For Traveling Like a Local- Localeur
Localeur sets itself apart from other guidebook apps by only recommending places locals would go. This includes recommendations from locals on where to eat, drink and explore. Local knowledge and recommendations make Localeur more than a guidebook and a must-have for travelers looking for a local experience.