As one of the most expensive cities in the world, New York isn't a destination for penny-pinchers, but that doesn't mean you can't experience the sights and sounds of New York on a budget. Here is the ultimate guide to visiting New York without breaking the bank.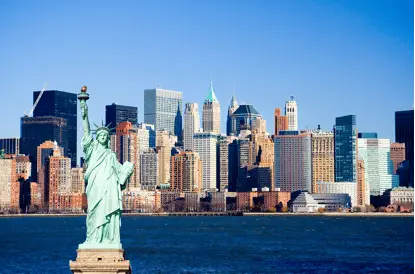 Getting Around
If you are planning your first visit to New York, the idea of travelling around the city in a yellow taxi cab might fill you with excitement but there are much less frivolous ways to get from A to B. Before you even think about hailing a cab, get yourself a Metro card and enjoy navigating the city by Subway. You can get a single ride ticket for $3 or a seven day unlimited travel pass for $31.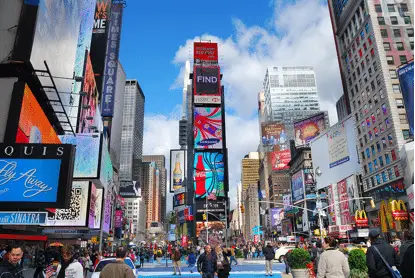 Free Activities and Attractions
You didn't book a trip to New York with the intention of sitting in your room the whole time but filling your days and evenings can become expensive quickly, especially with the price of a Broadway show starting from $100 per person. However, there are plenty of attractions and activities that don't cost a dime and allow you to get a feel for the city and soak up the culture regardless of the amount of spending money you have.
No visit to New York is complete without a trip to Central Park and you can while away the hours people watching and even take a stroll through Strawberry Fields without spending a penny. Times Square is free for all and is one of the most popular attractions in the city so why not join the crowds and soak up the atmosphere? Walk along the Brooklyn Bridge or take a trip to the famous Grand Central Station and marvel at the architecture. Rumor has it there's a secret bar hiding in this sprawling masterpiece. If you fancy visiting one of NYC's many museums, timing is everything. Some attractions like the MOMA give free tickets out to tourists that arrive after 4pm on a Friday, while the Metropolitan Museum of Art operates on a pay what you wish policy. The Free Museum Day website give you a full listing of museums that won't cost you a cent.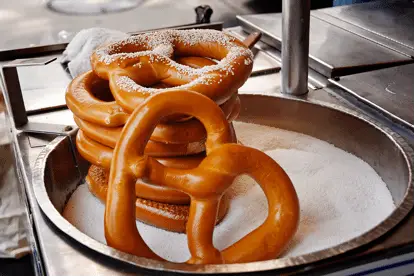 Swap Suave Restaurants for Street Food
If you want to eat like a New Yorker but you don't want to pay through the nose for it, you'll be pleased to know that scrumptious New York delicacies await you on every corner. You can grab everything from a pretzel to a pizza slice at one of the city's food trucks. Street food is convenient and affordable with pizza slices costing only a dollar. Grabbing a bite from a food truck is one way to eat on a budget and you'll have plenty of money left over to see the sights.
Sleep and Save
Accommodation can take up a large part of your budget and so it pays to be smart when choosing a place to stay. Do your homework and be rewarded with budget friendly stays without compromising on a central location. HomeAway has some affordably priced apartments based everywhere from central Manhattan to the Upper East Side.
So, there you have it, four tips to seeing the city on a shoestring.