Iran isn't on most peoples travel radar but it should be. It is home to home to 19 UNESCO registered historical sites and has been one of my top travel goals to accomplish for years. We don't often hear a lot of positive things about Iran in the news but everyone I know who has visited has nothing but wonderful things to say. Iran is a beautiful country with incredibly hospitable people. As sanctions are lifted you can expect tourism to start growing quickly in Iran over the next couple of years.
Are Americans legally allowed to Visit Iran?
Many people believe traveling to Iran is similar to traveling to Cuba as an American but that is not the case. Americans can travel to Iran freely but they do need to know a few things about tours and visas before planning their trip. The relationship with Iran is strained due to many political and economic reasons but it is perfectly legal to travel to Iran as an American citizen. The Department of State warns U.S. citizens to carefully consider the risks of traveling to Iran but it is legal. Here is how to travel to Iran as an American.
How to to Apply for an Iranian Visa as an American
Americans will need to apply for a travel authorization number from the Iranian Ministry of Foreign affair (MFA) before you can apply for a visa. The MFA must approve your itinerary and your tour operator should be able to help you with process.
My tour company, Uppersia, completed the authorization number process for me. Once I had this travel authorization number I could apply for a visa. When I applied for the visa I included this reference number along with the rest of my paperwork. Overall, the visa process is pretty straightforward and includes a couple of forms, itinerary, flight information, and standard visa application information.
My Visa Service of Choice: Travisa
When you are ready to submit your visa information send it to the he Iranian Interests section of the Pakistani Embassy in Washington, D.C. This information is provided by Travisa. My total turnaround time was around 10 days for the visa. The invitation letter took closer to 30 days so starting this process 2-3 months before your trip is a smart idea.
Step 1: Get your travel authorization number from the Iranian Ministry of Foreign affair (handled by your tour company)
Step 2: Apply for your visa for Iran
Can Americans Travel Solo in Iran?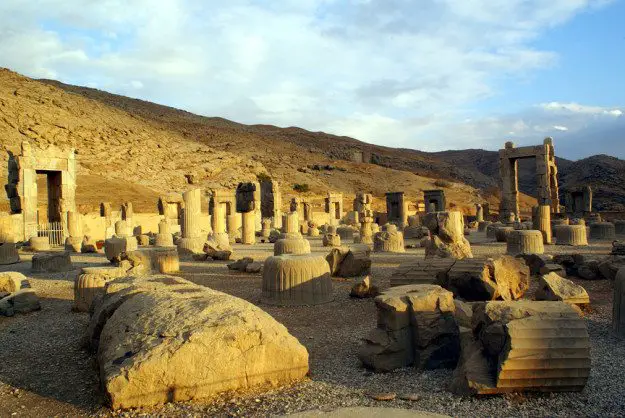 Unfortunately, American citizens must by accompanied by a guide at all times while they are in Iran. This doesn't me you need to have an extremely structured itinerary (although the itinerary will need to be approved) but your guide must join you as you explore new cities and sites if you stray from the group. Work closely with your guide and tour company to plan your trip so you don't miss anything while on your group tour.
I have a number of "free days" worked into my itinerary where I can do as I please. This allows me to have some flexibility and break away from my small group tour.
Alternatives to Group Tours in Iran
Private tours are an option but they will be more expensive than a group tour. Depending on your budget a private tour is the closest thing to traveling solo.
A private tour is handy for acting as a translator, local guide, and driver. Of course this isn't the same as traveling solo but for Americans it is the closest option right now for trying to travel without a group.
Small group tours are another great alternative. I don't like large group tours which is why I traveled with Uppersia, who offer small custom tours of Iran. It is the best of both worlds to save money and have a small group to travel with around Iran.
Refusal of Entry into Iran
Admission to Iran can be refused to anyone with a passport containing a visa/stamp from Israel. If you have a stamp from Israel you might want to apply for a brand new clean passport to avoid any problems. They can refuse to offer you a visa for Iran if your passport has a stamp from Israel.
If you have traveled to Israel since 2013 you might have noticed it is standard practice to issue your stamp on a separate piece of paper and this avoids the problem completely. But keep this in mind when applying for a visa for Iran if you have traveled to Israel.
How to Travel to Iran Without a Visa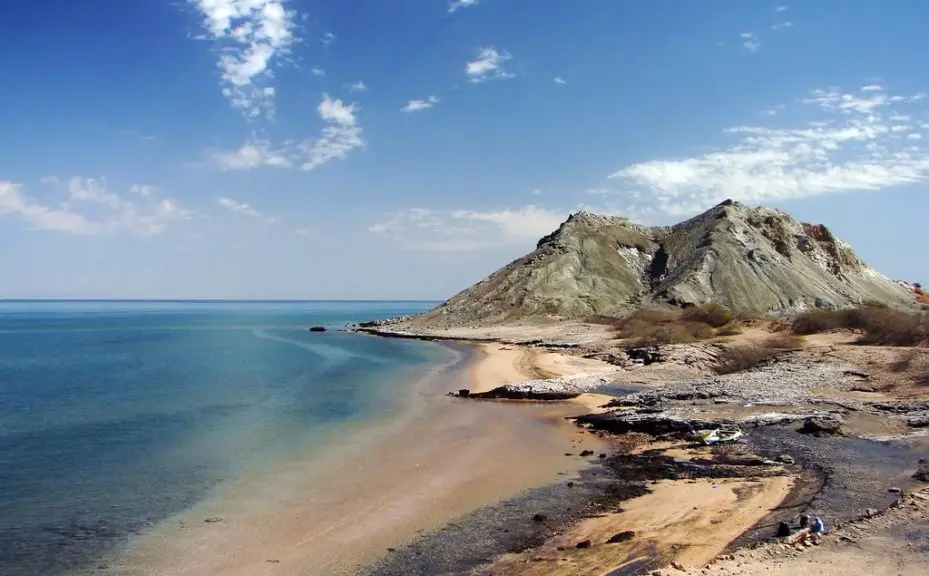 Kish Island is often called the Pearl of the Persian Gulf. It is a small 36 sq. mile resort island in the Persian Gulf and you do not need a visa to to travel there.
At Kish International Airport no entry visa is required. This means if you would like to travel to Iran without a visa Kish Island is your only option. While the people there are just as friendly as on the mainland you will not get a true taste of Iran's culture. Kish Island is tailored towards international tourists and is a resort island.
Westerners will be asked to show proof of hotel reservations and contact information for their visit to the island. Women will also be asked to wear on headscarf on arrival. If you do not have one they will provide one immediately on arrival at the airport when passing through customs and immigration. Visitors are permitted to stay up to 14 days on Kish Island with no visa.
Dress Code in Iran
It is important to respect the dress code when visiting Iran (or any country). Luckily, Iran does not have a strict dress code (when compared to many other countries in the Middle East) but there are still some important rules to follow.
Women's Dress Code in Iran
Bring a headscarf and wear this the moment you step foot in Iran. When you are in public you need to have your head covered. Women should also stick to loose fitting clothing. Fashion is very important in Iran and contrary to what many believe, women are not wearing burkas but instead following fashion trends. Three-quarter length shirts are ok for women as well.
Men's Dress Code in Iran
Men have it a lot easier in Iran. Stick to pants and don't wear shorts. Long sleeves might be most appropriate in certain places but when it is hot a t-shirt is just fine.
Is Iran Safe to Visit
If you only watch Western media you might not thing so but Iran is a safe country to visit. Visitors, even Americans, will be welcomed by locals with open arms. Follow the local customs and culture and you should have a great time on your visit to Iran. Iran is a safe place to visit for Americans.
More Iran Resources
Visa Information at Travisa
Check out My Tour Company at Uppersia