Kansas City is a beautiful, year-round Midwest destination. It is a traditional four-season city, and winter is one of the most wonderful times of the year. The city of fountains becomes the city of lights and festive Christmas traditions every winter. The annual lighting of the plaza is the highlight for many and enough reason alone to visit Kansas City in December. However, new traditions add to this city's winter charm. This holiday season, be sure to add Kansas City as a must-see to get into the holiday spirit.
Country Club Plaza
For over 85 years, the Plaza is lit up every winter to display a dazzling display of lights, stretching around the neighborhood for miles. This tradition never disappoints and families flock back to see the display every year. This is a must-see for any holiday light enthusiast, and it will add cheer to anyone's season.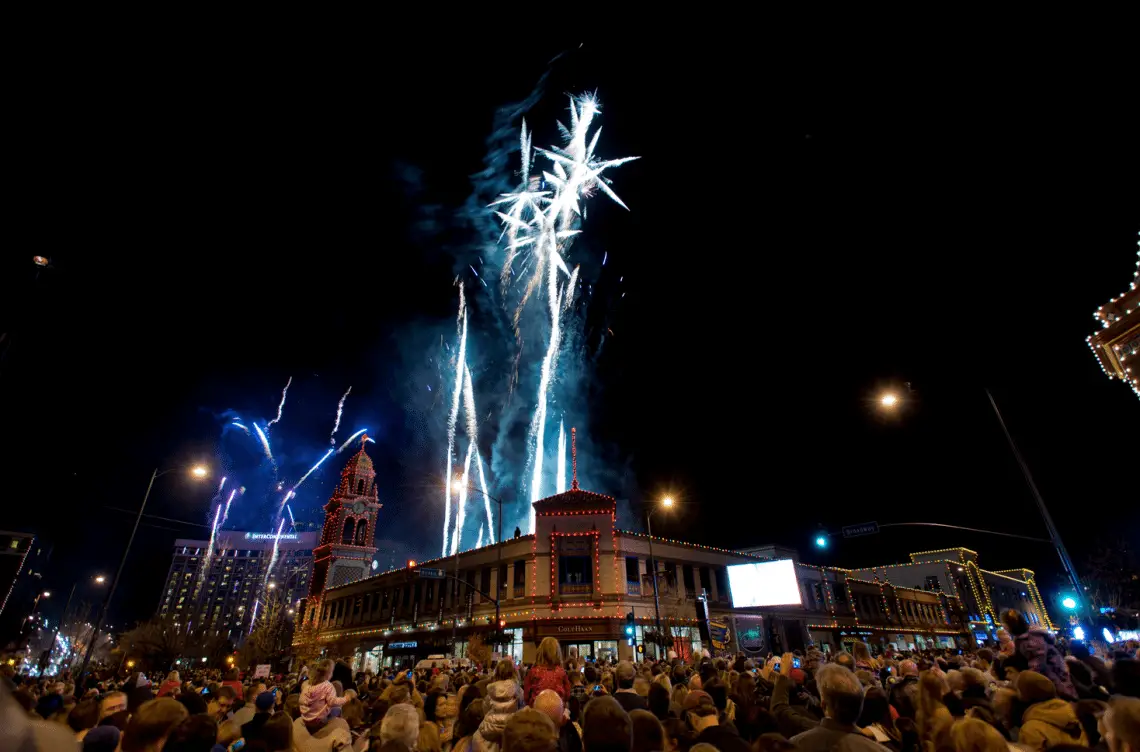 The Power and Light District
During the holiday season, the City Market becomes a holiday market known as Whoville Holidays. This City Market transformation includes appearances by the Grinch, and various Christmas celebrations during the holiday season. It is a great stop to add to your Kansas City holiday tour itinerary.
Crown Center
Crown Center is home to the 100-foot Mayor's Christmas Tree, which is one of the tallest in the United States. Add the Holiday Train Village at Union Station to the list of must-see holiday attractions as well. This intricate display of trains traverse a wintry scene reminiscent of the slower days of travel, and truly inspire Christmas traditions.
Santa's Wonderland
Every holiday season, Santa returns to Kansas City. Santa's Wonderland is complete with live holiday music and entertainment for the entire family. Don't miss your chance to see Santa this Christmas.
Zona Rosa
Make room for new Kansas City holiday traditions after experiencing the Plaza lights. The Northern Lights at Zona Rosa make for a memorable Kansas City evening under the sparkling atmosphere. Spend the evening shopping, but don't forget to make time to say hello to the Fairy Princess, and take photos alongside igloos. Zona Rosa is a great spot for families and friends to explore the night.
Head to Kansas City, Kan.
Most of Kansas City's holiday traditions are found on the Missouri side, but that doesn't mean Kansas should be left behind. Head across the border to Kansas City, Kan. to see the spectacular Legendary Light Show. This 10-year tradition has become a favorite of the locals. Don't forget to skate around The Ice at Park Place during your visit.
Kansas City During the Holidays
Kansas City becomes a true holiday destination during the winter months. Bring the entire family to start new holiday traditions, or take a romantic stroll through town after dinner. No matter your holiday traditions, you will want to see Kansas City during the holiday season this year. Kansas City is truly a year-round destination that does not disappoint.
Visiting KC
Kansas City is magical during the holidays, but it is also a great experience as a year-round destination. Plan your trip to this beautiful Midwestern city when time permits, and enjoy the incredible food, scenery, and attractions. You never know if you might just make visiting Kansas City an annual tradition.
photo via CCP