Traveling can be pretty stressful especially when you have so much stuff that you need and want to bring, but you don't have enough space or baggage allowance. This gear will definitely come in handy!
Button up Shirt by Clothing Arts

When it comes to travel gear and clothing options, men have more options than women do, so the solution is almost always to bring a bag or purse that can contain everything that a lady might need while on the move. These innovations will surely be helpful especially to those ladies who simply want to go outside and have some fun without having to worry about losing their purse. "Stylish and sophisticated", this classic button-up shirt is just about perfect wherever your destination is. This shirt is has very functional upgrades: ultra-quick drying, wrinkle-free fabric and pick-pocket proof pockets made for your comfort and convenience.
More: clothingarts.com
Features: 2 Hidden zipper-secure chest pockets, removable collar stays, pick-pocket proof design, styled for a tucked and untucked look, pre-washed for added comfort, lightweight (12oz.), breathable, quick-dry, moisture wicking, UPF 30+.
OneAdaptr TWIST World Adapter DUO
Keeping your phone, or any gadget for that matter, is crucial when you are traveling, but one very big problem that you might encounter on your journey is not having the right adapter so you can charge your device, since it's almost impossible to know what kind you would need, especially if you're traveling overseas. Worry no more because "with TWIST you'll have the right adapter, wherever you are". This adapter works in 150 countries, all you have to do is, "twist the base  to raise the adapter you need". It has two USB ports and a universal AC outlet that allows you to charge up to 3 devices at the same time.
Features: Built-In 3.4A 17w High Power Dual USB Charger, All-in-One One Piece Design, New twist and Release Mechanism, Universal Ac Power outlet, Worldwide Compatibility in over 150 countries, Built-in Fuse protection, Light and compact, ultimate Travel companion.
Dash Minimalist Travel Wallet
Travel wallets are often expensive, not to mention bulky, so a lot of travelers simply care their passports unprotected. But as much as possible you should avoid carrying your passport (boarding pass) without any kind of protection. This Dash Minimalist Wallet can help prevent you from losing your passport or boarding passes. You can also use this wallet to keep international currencies and credit cards.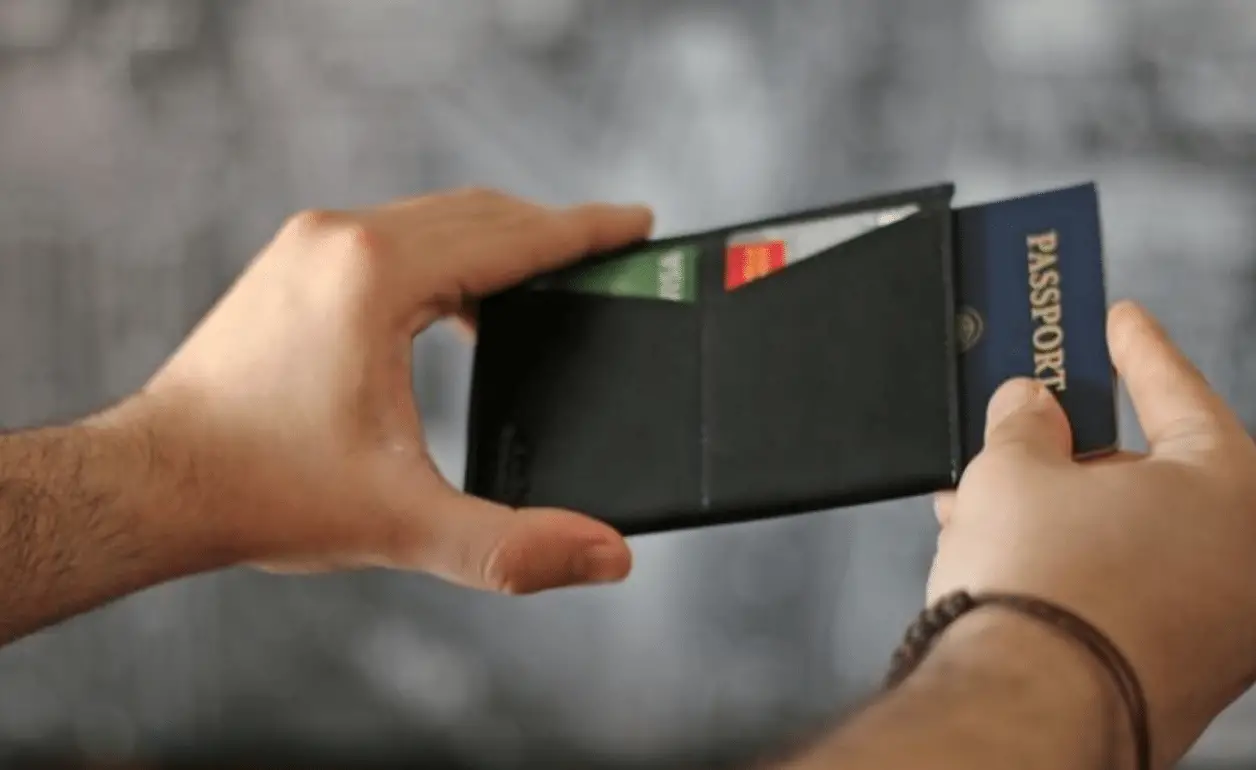 Features: Incredibly Thin, 13.5 x 10 cm, 0.32 cm thick, 1.2 oz.
Barracuda Smart Collapsible
When you travel, especially when going on a vacation with friends or relatives, there are times when you have to bring them something, especially when you haven't seen each other for a very long time. The problem is some gifts are just too bulky and you don't have enough space for other stuff. Another problem is that your luggage is big and clunky.
Barracuda Smart Collapsible is the type that you can collapse and store under your bed or hang in your closet, so you won't have to worry about getting it from the store room on your next trip. Another option is  it's top tray which can be used as a table for your laptop when you're working, or use it as something to hold your food and drink while waiting for your flight at the airport. One more plus to this collapsible luggage is its' Halo Handle System, a 360° rotating handle so you can twist the luggage and not your wrist. It has a push button to lock the handle in one of six positions.
CardSharp 2
We never know what we might encounter while we're exploring the world, especially when we go hiking or trekking. This item will surely be helpful when we find ourselves in a forest or grassy areas. CardSharp 2 is a light and sharp utility knife that comes in the size if a credit card, Turn it into a pocket utility tool three quick folds. It is slimmer and lighter than regular knives and the extra long stainless steel surgical blade makes it rust free, CardSharp 2 has a built-in protective sheath to help prevent blunting and injury.
Features: Serial number, Lightweight (0.5 ounces), made of surgical steel/plastic, foldable, No batteries required.
This article on unique travel gears this 2017 is brought to you by JustFly, feel free to check out JustFly reviews online to see what people are saying about the online travel agency.