When I touched down in Macau for the first time I had expectations to see the "Las Vegas of Asia." I've been to Vegas many times and was truly hoping there was more to this former Portuguese Colony. Fortunately for me, with a little planning and direction from The Ascott Limited, I was able to experience  the cultural side of Macau.
The Cultural Side of Macau
Casinos and gambling may be what Macau is known for but that is not why I wanted to visit Macau. The Portuguese influence, food, and culture were at the top of my list during my stay. We had a full personalized itinerary of Ascott Lifestyle Activities planned for us on the trip and our first stop was for dim sum. I've always loved dim sum and was excited to try it at a traditional restaurant in Macau. If you're unfamiliar with it, you will recognize them in small steamer baskets or on small plates. It is served in small bites and is a part of traditional Chinese cuisine. Definitely a great way to start your morning.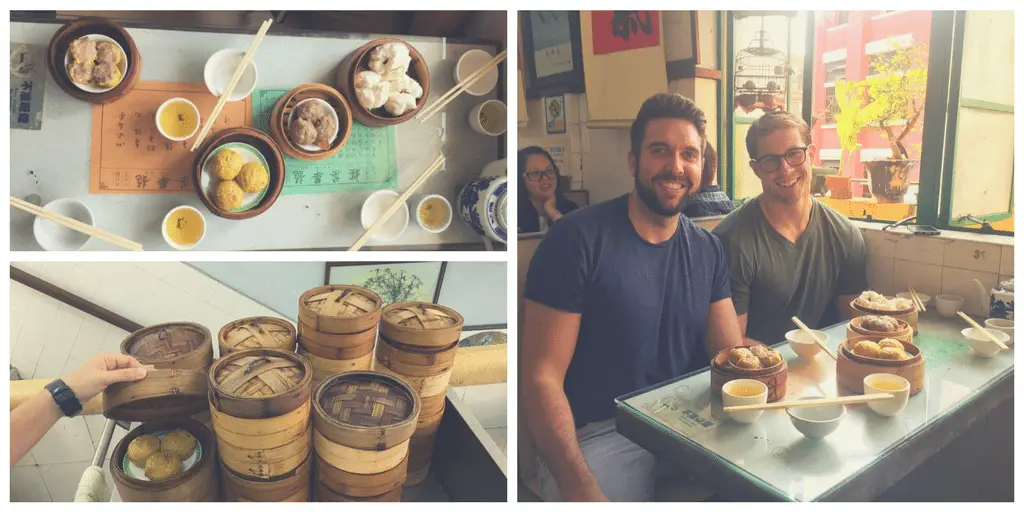 Walking Tour of Macau
Ascott Macau is within walking distance to great restaurants and the landmarks of Macau. The Ruins of St. Paul's and Senado Square are about a 20-minute walk from the property or under 10 minutes by taxi. We explored much of the city on foot because it is highly walkable and full of life. Every corner provided something new and old to explore.
Start your day by making your way around the city to the Ruins of St. Paul's, Senado Square, and enjoy the old Portuguese architecture. Be sure to explore the side streets to see another side of Macau as well. I really loved the old signs that hang over the streets. In Hong Kong many of these signs have been removed so spot them while they are still up in Macau or in Hong Kong. With so much to see, there is definitely no wrong way to plan your day walking through the city of Macau.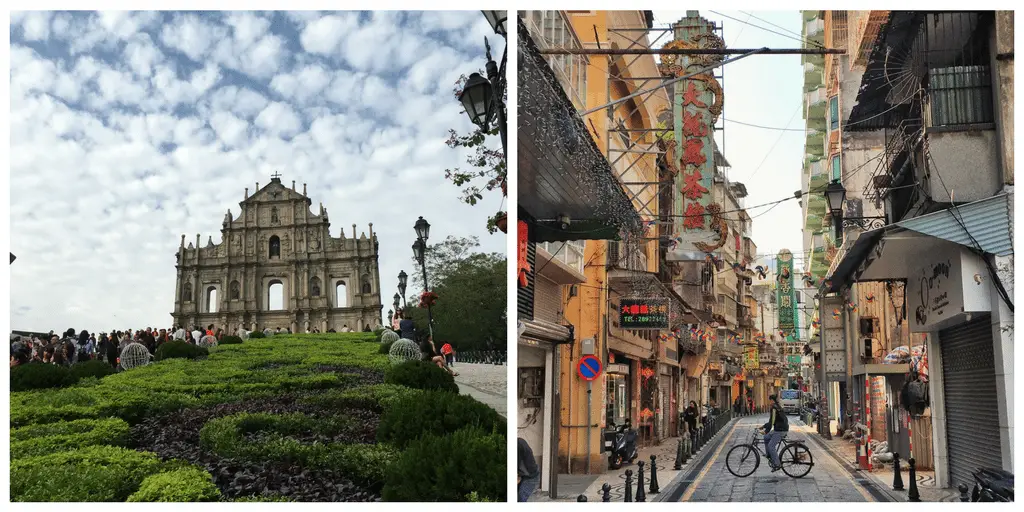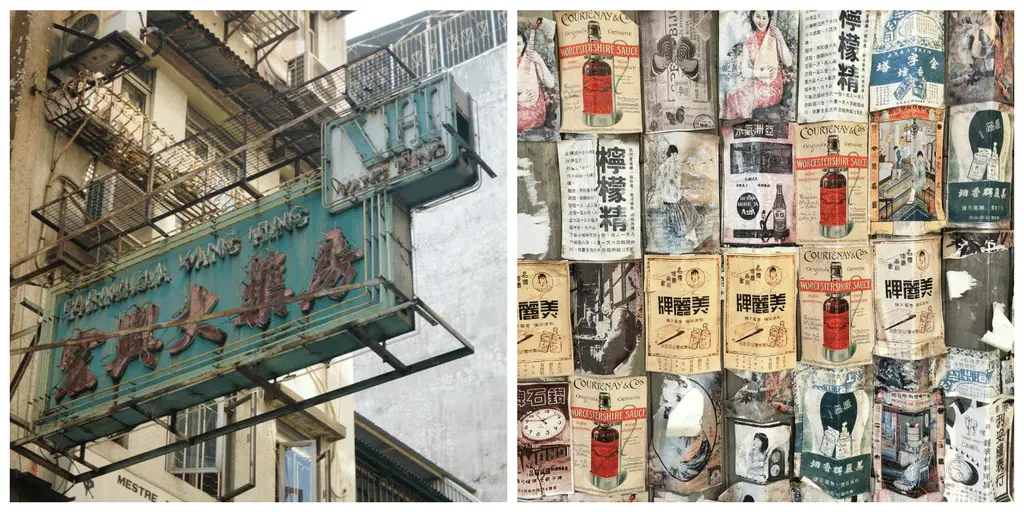 As you can see in the first photo above there is a strong contrast between tourists who only choose to visit the major sites versus those who prefer the other side of Macau, which we came to know as the everyday Macau. This is where we enjoyed our best meals, took some amazing photos, and enjoyed way too many Portuguese egg tarts.
Portuguese Egg Tarts in Macau
No trip to Macau is complete without having a few Portuguese egg tarts. You can find these all over the city but make stop at Margaret's Café e Nata to sample their version of the famous Macau treat. This is absolutely a busy spot for tourists but like many places around world, lines out the front door form for a goodreason and I recommend stopping here.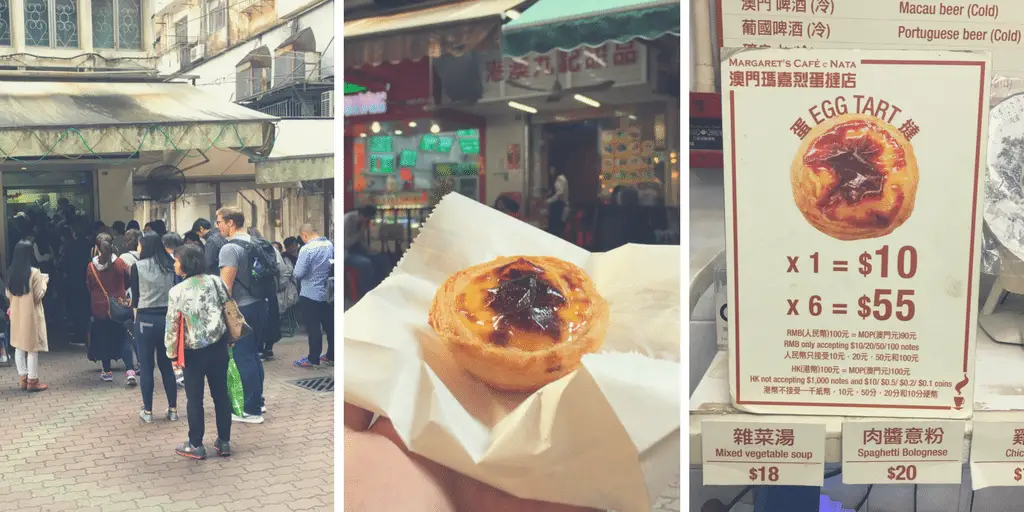 Order Egg Tarts Like a Pro: There are two lines at Margaret's Café e Nata. One line is to place your order and another line is to pick up your order. Have your friend wait in the pick-up line while you are placing your order in the first line. This way waiting in two lines won't seem so bad.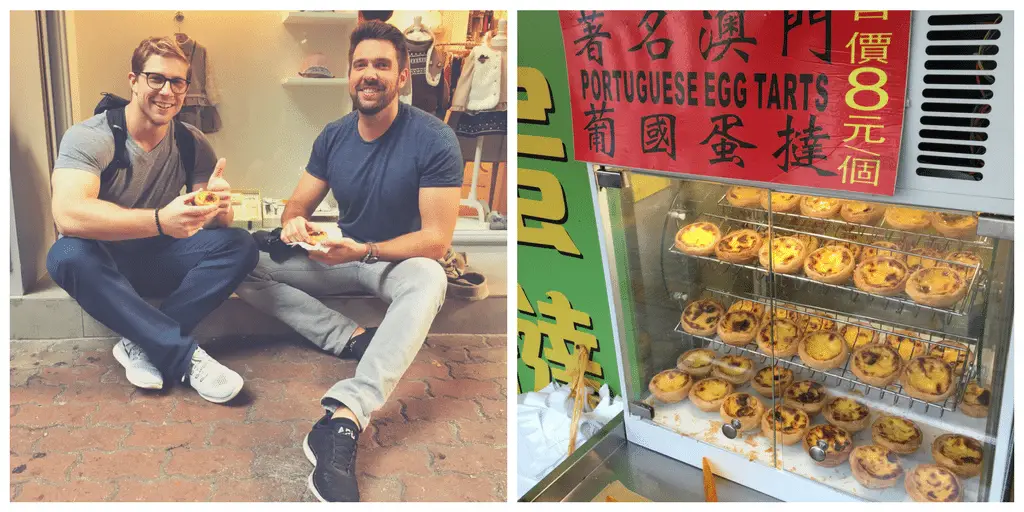 Where to Stay in Macau
This was my first time staying at an Ascott property and I was excited to live the Ascott Lifestyle. The first thing you notice about Ascott Macau is the inviting lobby. The property isn't too far from the ferry dock by taxi, which is convenient since most people fly into Hong Kong airport then simply take the ferry over. The central location made it ideal for exploring Macau.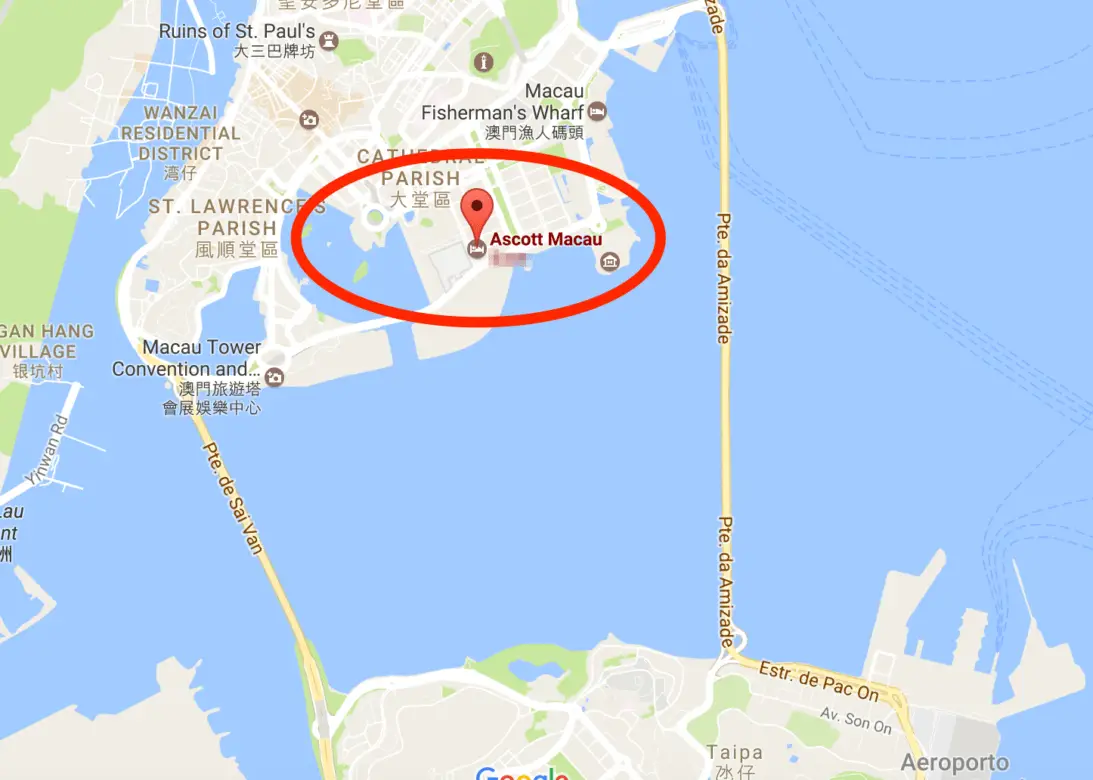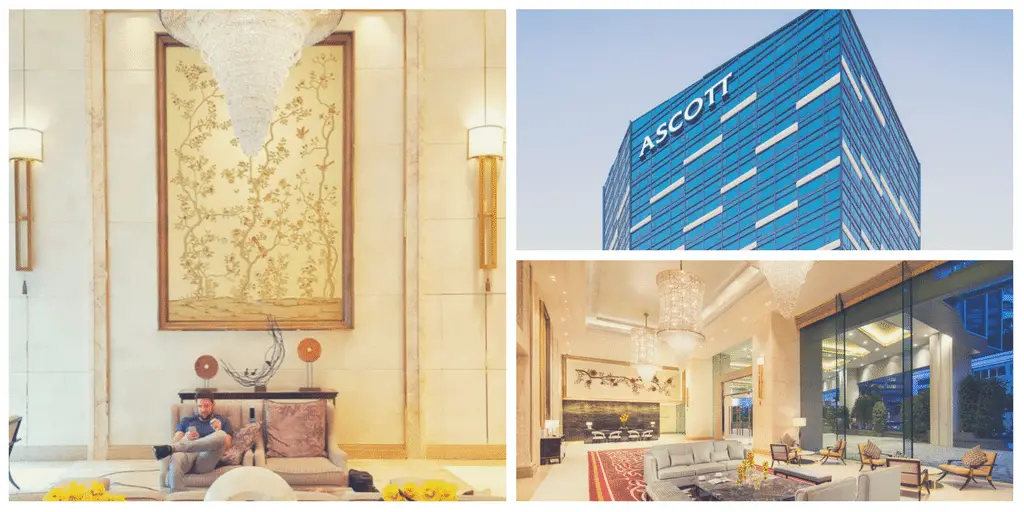 The 110 rooms were modern and spacious for me and a friend to relax after a long day on foot. The gym here is one of the nicest I've had during my travels and the indoor/outdoor pool (when in season) is another relaxing area to unwind. One of the nice perks of staying here was the onsite restaurant and bar which has a lounge where you can enjoy a drink. They really make you feel comfortable once you return to the property at the end of the day.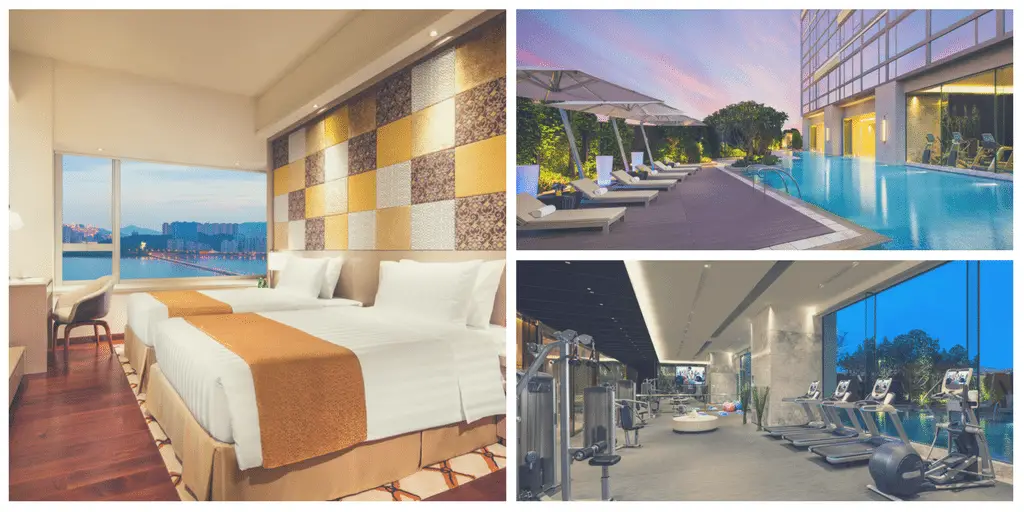 Overall Impression of Macau
Macau surprised me in every way. It is so much more than casinos and gambling. The food was delicious, the history rich, and the blend of cultures was everywhere to be discovered. I'd recommend visiting Macau especially if you are already planning to visit Hong Kong. Taking the ferry is simple and you could easily spend a couple nights of enjoying Macau on a side trip from Hong Kong.
If you are planning a trip to Macau I also recommend taking a look atAscott Macau and Ascott Lifestyle Activities. It was the perfect place to call home during my stay and I'd definitely stay there the next time I am in the city.
Follow Ascott: Facebook | Twitter | Instagram
More info: The Ascott Limited
My Favorite Travel Gear
I carry a 20 liter day pack from Peak Design that holds 2 cameras, a drone, back up batteries and other daily travel essentials. If you're curious about my favorite travel gear you can check them out below.