First, understand I am always grateful to fly business class anytime and anywhere. I cherish upgrades and never take them for granted. Knowing that, if you are comparing business class seats among airlines it is important to know who offers what you are looking for on your next flight. My flight reviews will do just that so you can get the most for your money and miles. Now on to the Air Berlin review!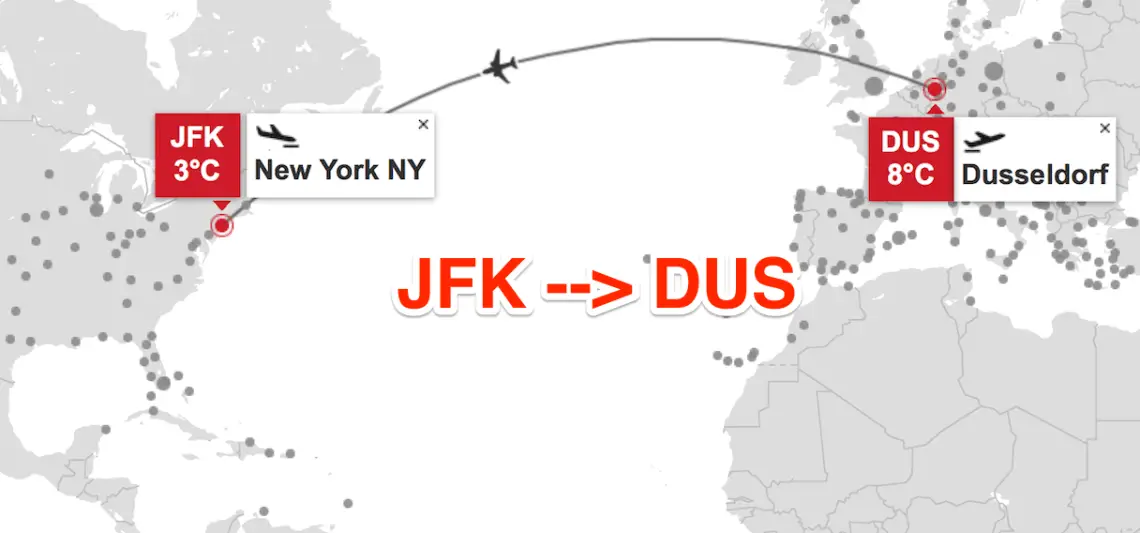 Air Berlin Business Class Review
Air Berlin, known as "your airline" and for good reason. They fly from the U.S. and all over Europe with many non-stop routes. Recently, I traveled with Air Berlin on a trip to Düsseldorf for carnival. I flew direct from JFK to DUS and had a great experience flying with them. Here is what you can expect from Air Berlin business class.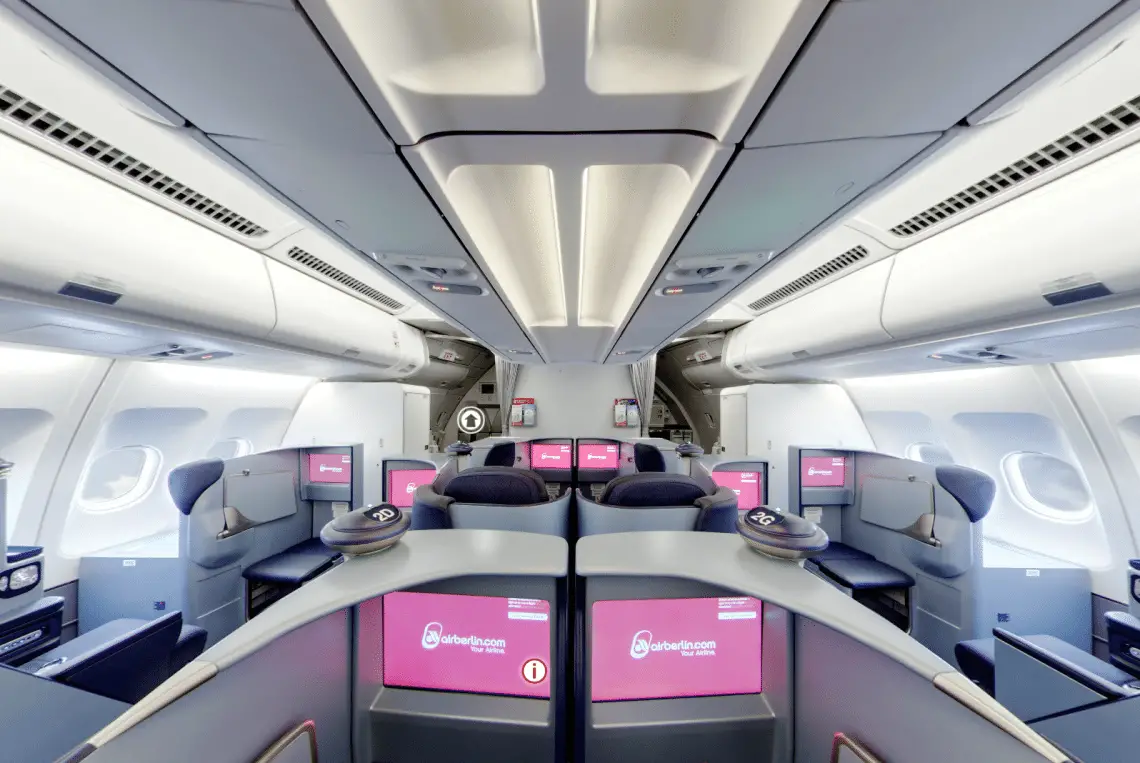 Air Berlin Business Class Seats
The seats fully recline into a nice lie-flat bed. They could accommodate my 6'3″ frame without any problems. The seat width is 20 inches, which is a tad on the narrow side when compared to other business class flights, but it was plenty of space for a comfortable flight. The seat pitch is 59″ and the bed length is under 6′ coming in at 71.3 inches. However, I am just around 75 inches and had no problems stretching out and using every inch of the bed.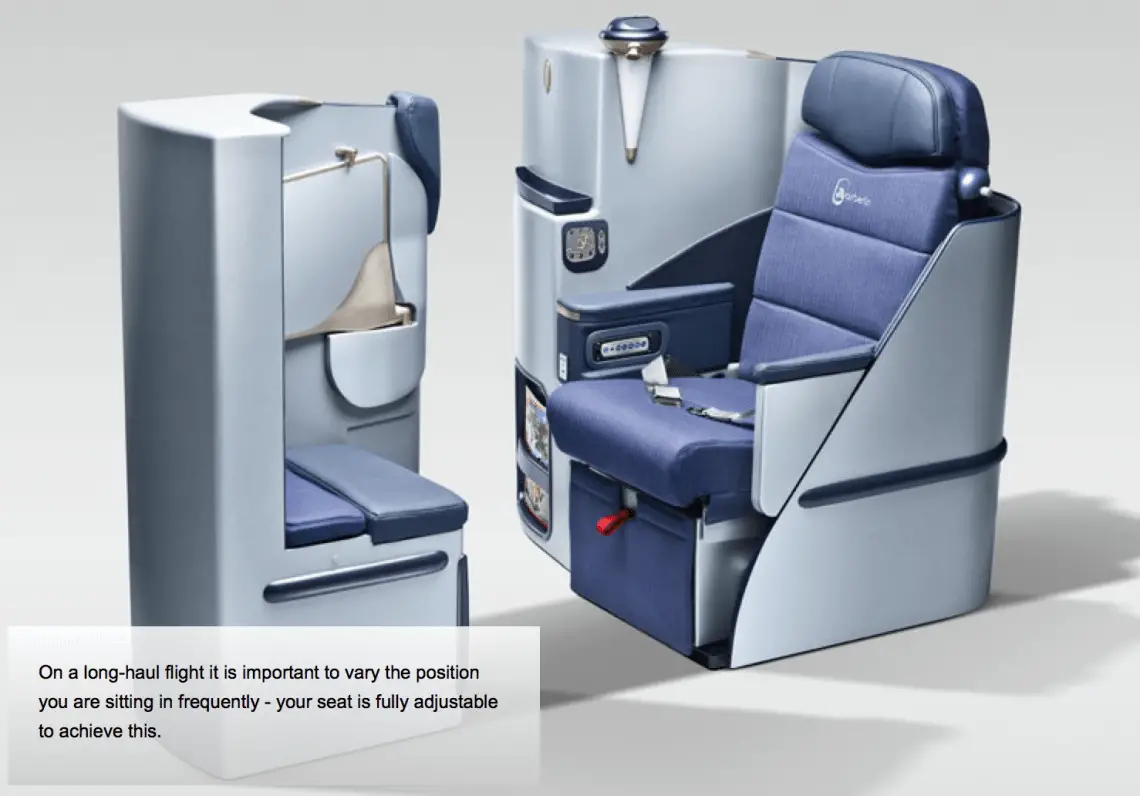 The Best Business Class Seats
As you can see in the photo below I am in two different seats on the plane. This can make a big difference if you happen to luck out on a few empty seats in business class. It can also be great if you are traveling with a friend or partner.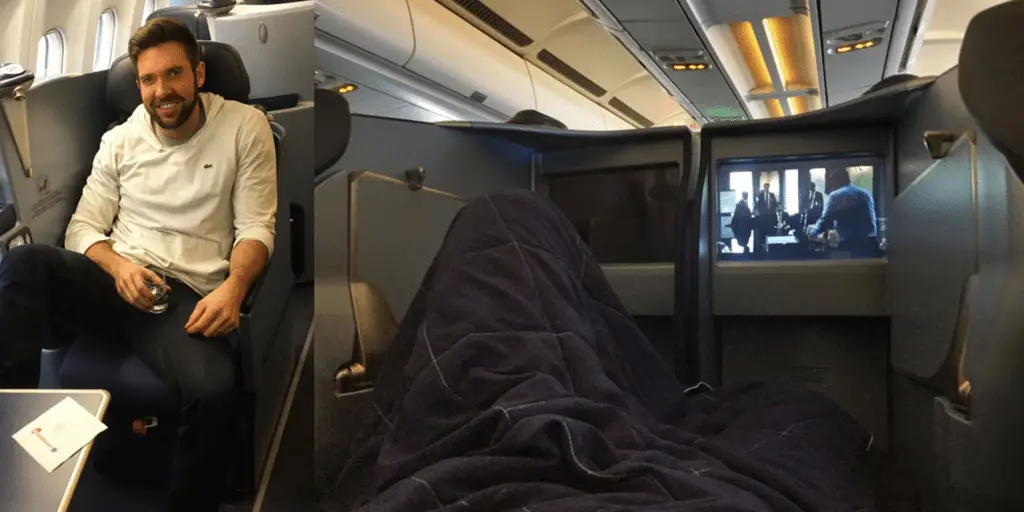 On the way to Düsseldorf I was seated in 5F which was great until someone appeared in 5E. These are close quarters and really meant for a couple traveling together. I swapped with a couple and moved to 4G. When in doubt grab an aisle anywhere besides the combined middle seats. The window seats such as 3K or 5K offer the most privacy.
I flew back in 2H but quickly moved to the open 5E/5F area. These gave me twice the legroom and space to spread out. As you can see in the photo above it creates a nice little area across two business class seats. You can't move the barrier for the seat but you can turn both seats into lie-flat beds to increase the surface area of the bed.
There are plenty of single seats for everyone if you are traveling alone. If you can snag a double go for it.
Air Berlin Entertainment
No complaints here. Over-the-ear headphones are provided with a nice amenity kits from Tumi. It includes socks, an eye-mask, toothbrush, and toothpaste. There is a nice selection of movies and shows to keep you entertained. I caught up on House of Cards and took full advantage of the selection of entertainment.
Air Berlin Business Class Dining
The food was delicious on Air Berlin. I am never picky when someone is serving a meal in the sky but I can say this food was excellent. Delicious beer and a filling meal kept me full throughout the flight.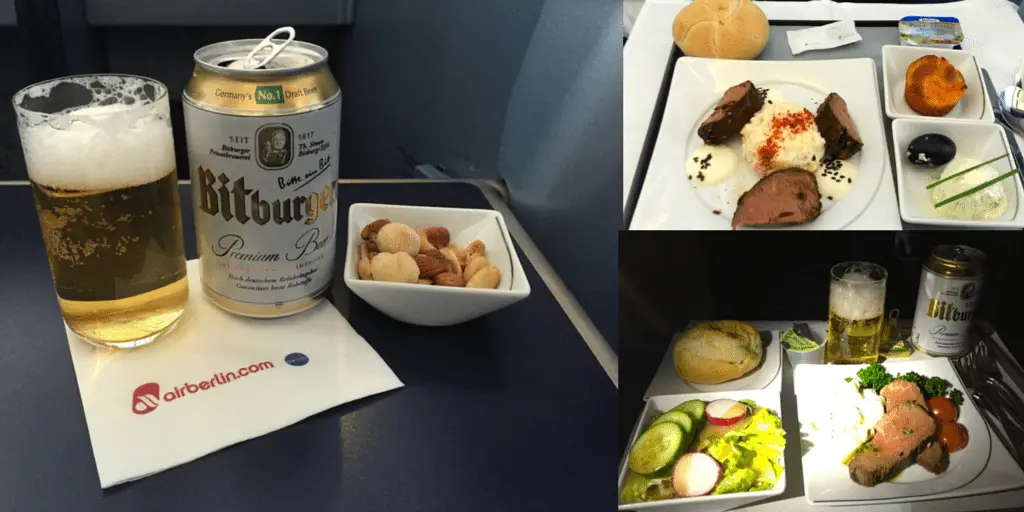 Air Berlin Alliance
Air Berlin is part of oneworld which means you can earn miles with a variety of airlines. They are partnered with American Airlines, British Airways, LAN, Qantas, Qatar Airways, and many more. You can join their frequent flier program for free and earn miles on every flight.
Sign up for Top Bonus here.
Overall Air Berlin Business Class Impressions
The flight attendants went above and beyond to make me feel comfortable throughout the flight. The seats are comfortable and are lie-flat beds, which makes for a great flight. If you are over 6'3″ you might have problems stretching all the way out but that is easily solved when sleeping on your side or adjusting the pitch. Overall I really enjoyed the Air Berlin experience.
I will certainly consider Air Berlin on my next flight to Europe. Their business class was a top level experience.
via Air Berlin