I've been testing out the Tortuga Daypack for the past couple of weeks and first impressions are great. Daypacks are my favorite types of backpacks because they are on our backs the most when we travel. The large backpacks get us to the destination but the daypacks are what we wear on arrival and begin exploring a new city.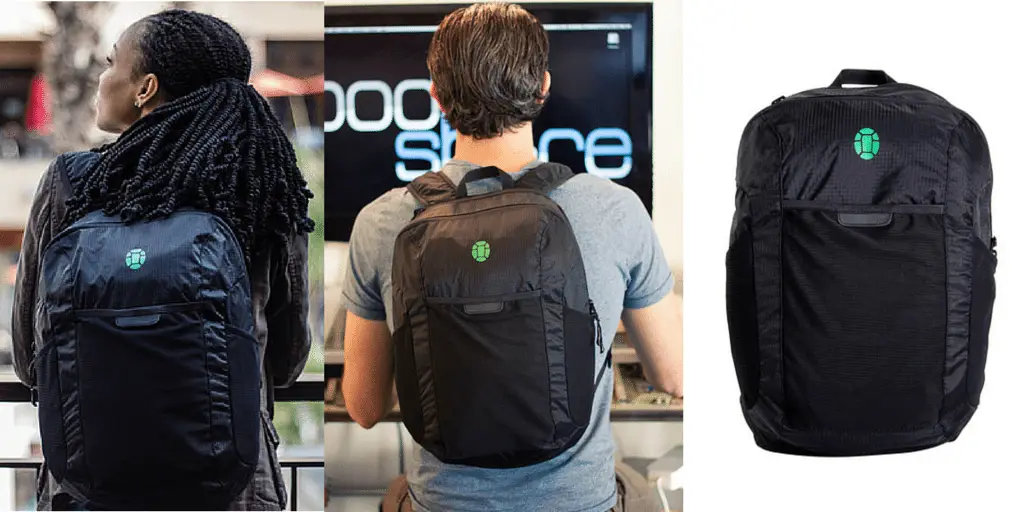 Why I like the Tortuga Daypack
Carrying two backpacks on a trip is always a challenge. Do I wear one and carry one? Do I wear one on the front or do I pack it away in my larger bag to use on arrival? I have packed my daypack in my luggage in the past but it has always taken up too much valuable space needed for other essentials.
Saving space is where the Tortuga Daypack excels above all other daypacks.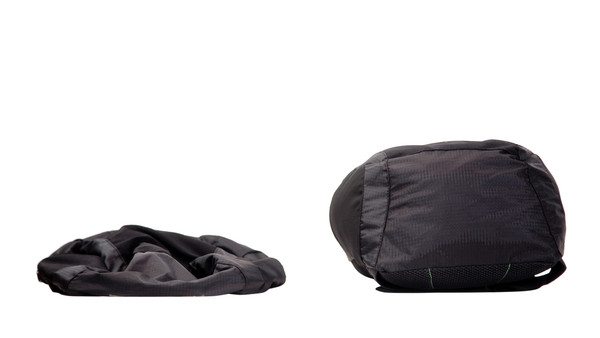 The daypack collapses and folds into itself to save space. This allows you to pack it away in your luggage for until you arrive at your final destination. It doesn't waste precious cargo space inside your larger bag and it's a fully functional daypack.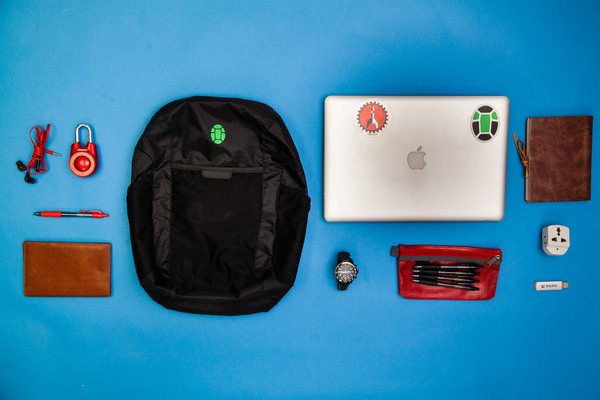 Where the Tortuga Daypack Succeeds and Others Fail
I've tried daypacks that fold up into themselves in the past and have never been satisfied with them. They were too flimsy and lacked the feel of a real backpack.
The Tortuga daypack is a fully functional and durable backpack. It will even support your laptop if you want to carry it for the day in a dedicated laptop sleeve.
How to Pack Your Tortuga Daypack
1. Fold up your daypack
2. Pack your Full-Sized Tortuga Backpack or other main luggage
3. Pack your Daypack into your luggage. You can also leave it packed flat on your luggage if you choose not to fold it up. Both packing methods will save you space due to the slim size and weight of the the Tortuga Daypack (both packing options pictured far right below).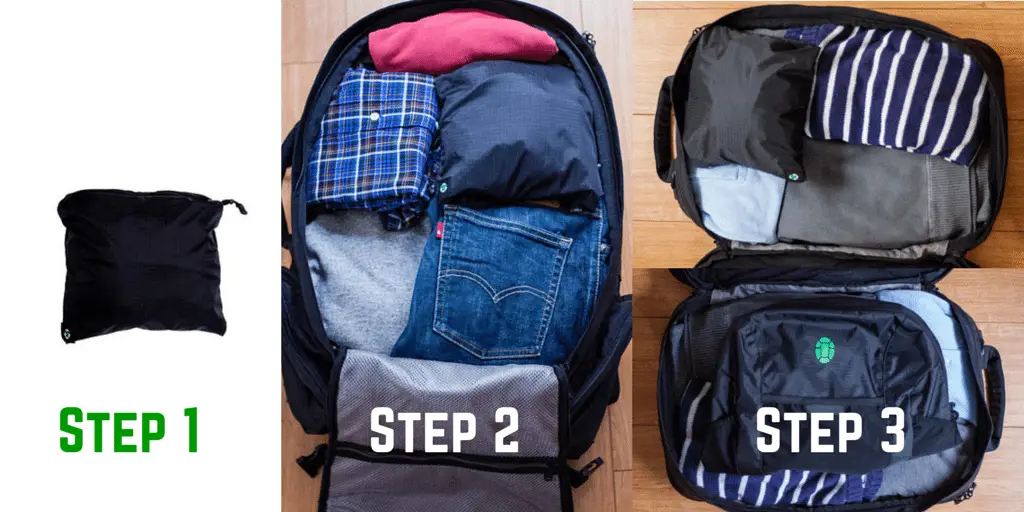 Who is the Tortuga Daypack For?
Urban explorers
Digital nomads
Light dayhikers
Photographers who need to carry a little extra gear
Backpackers who don't want to carry two backpacks
Beach bag
Anyone who needs a light weight daypack to explore a new city
Tortuga Daypack Features
Most daypacks fall short by being un-packable, too bulky, or lack regular backpack features. The Tortuga Daypack does not fall short. Here are some of my favorite features.
Water bottle sleeve
Easy-access zipper for sunglasses or other on top of pack
Organized interior sleeves for passport, documents, and other essentials
Laptop sleeve
Adjustable straps
This is a great all around daypack.
Tortuga also makes the Tortuga Backpack and Tortuga Air. Both great packs but this daypack can go with your current set up luggage.
Check out my full reviews of Tortuga Backpacks
Or Just check out the Daypack on Tortuga Backpacks for more info and photos.