Alaska is a massive state. The 49th state is twice the size of Texas and one-fifth the size of all the Lower 48 states in the U.S. The size is also the reason it holds almost two-thirds of all the National Park land area in the entire United States. Wrangell–St. Elias National Park and Preserve is America's largest National Park and home to spectacular glaciers and hiking trails. Alaska has so much to offer which is why you can create amazing road trips across the state.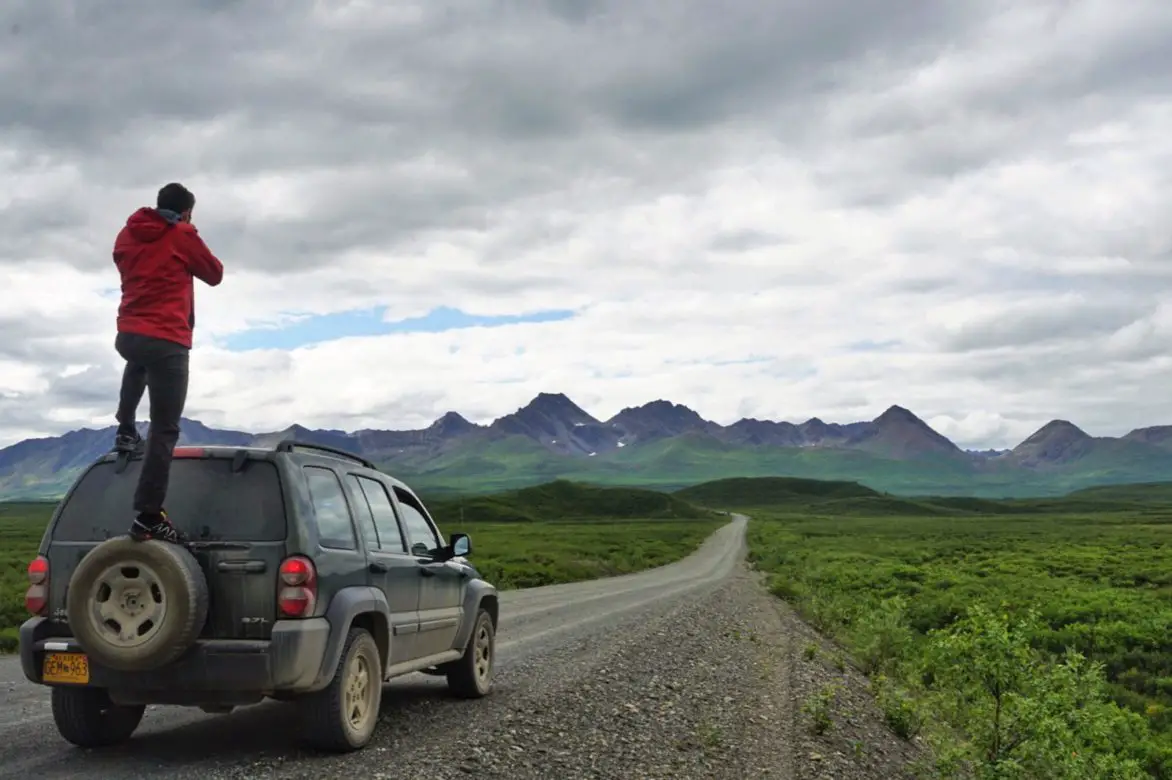 The Great Alaskan Road Trip
There are unlimited options when planning a road trip around Alaska depending on how many days you have and what you want to see. My trip focused on national parks, scenic flights, and hiking in a few different cities and towns around the state. My Alaskan road trip took 9 days but I easily could've spent weeks exploring Alaska.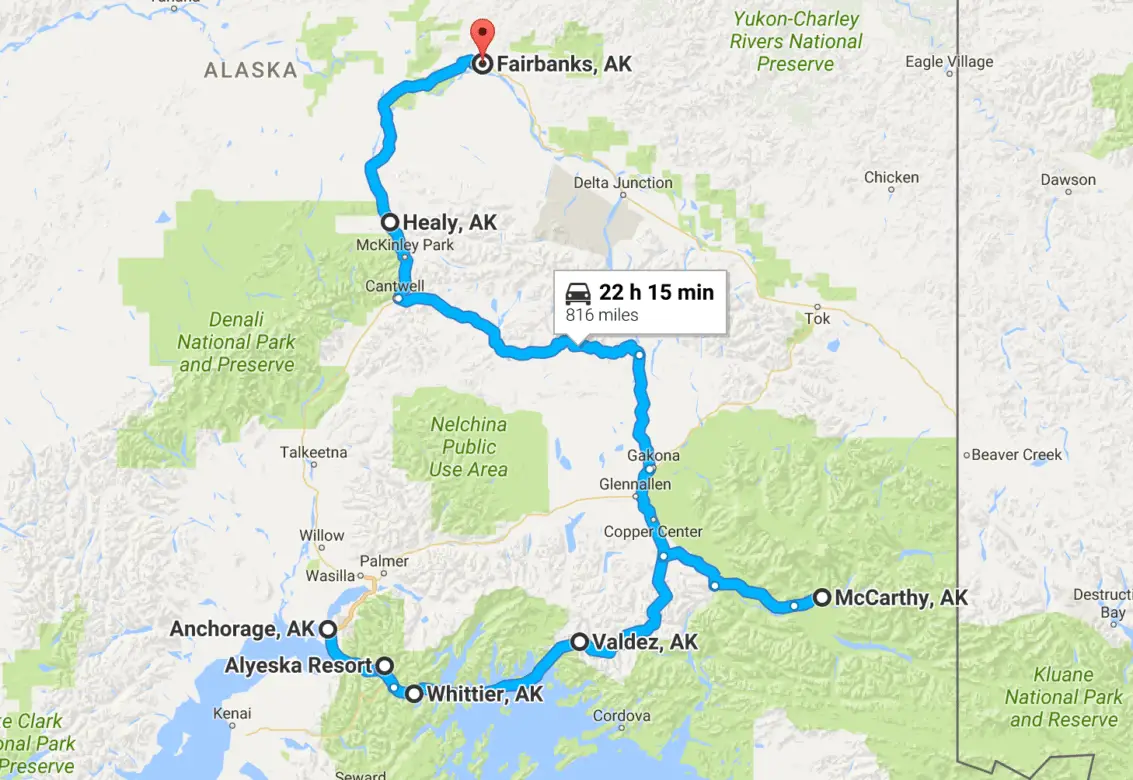 When to Travel to Alaska
I traveled to Alaska in the July which meant I had a lot of sunlight and warm weather. The sun set around 11:30pm each night and rose between 4:30am or 5am. The summer weather in Alaska can be hot and sunny in the 80s or cool and rainy in the 50s. Prepare for everything by packing rain gear and and hiking gear. To see the northern lights in Alaska I recommend traveling later in the summer since the sun hardly sets in July and it is never truly dark enough.
Staying Connected in Alaska
Staying connected is critical on road trips especially when driving solo in rural America. Whether it is using your phone for GPS or being able to make a call or text in an emergency you need to be connected. Luckily, Verizon has awesome 4G LTE service in rural Alaska and without them I would not have been able to call friends and family back home or share photos along the way.
Throughout rural towns such as McCarthy and Kennecott you will not have any service at all without Verizon. Partnerships with Copper Valley Telecom are the reason you will be able to snapchat from a glacier and tweet flying high over the mountains. Of course in big cities this isn't as much of a concern but it is nice to have a backup plan and coverage in rural areas so that is something to consider. Since I was working on this Alaska project with Verizon I was always testing to see where it worked and where other carriers did not. Overall, I was impressed with their rural coverage and often used it over the hotel WiFi.
What to Pack for Alaska
The weather can change on the hour in Alaska. It can rain for days in the summer, hot during the day, and cold out on the water. Make sure you pack for all of the elements.
* As I mentioned above throughout much of rural Alaska you will need Verizon in order to stay connected with friends and family back home. Other carriers will have service in big cities but in some of the towns on my itinerary that was the only carrier with coverage. I carried devices from two major networks to test this and it held true in much of rural AK. I recommend preparing for this with a Verizon LTE device or sticking to major cities and WiFi.
The Road Trip Starts in Anchorage
I flew into Anchorage where I picked up a rental car from A-1 rentals. I needed a 4-wheel drive vehicle for the dirt roads outside of McCarthy, AK and the scenic route to Denali.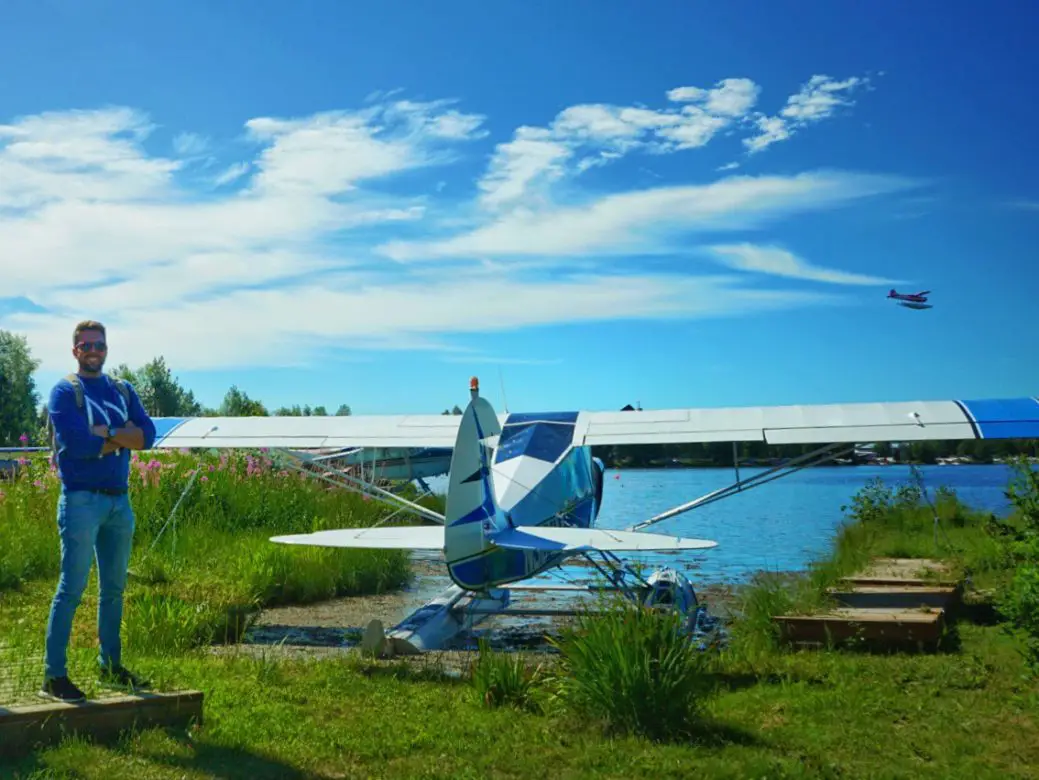 My favorite part of Anchorage was a 2-hr scenic flight in a seaplane with Ellison Air. The flight will take you to the mountains and you will quickly go from green landscapes to very white in the mountains. I recommend arriving early in the morning to see what flights they have open in the afternoon. We saw a lot of wildlife from the air on this trip but very hard to capture animals from the plane. Moose, beluga whales, and beaver dams were the animal highlights from the flight.
Anchorage to Alyeska
Alyeska is a ski resort outside of Anchorage but there are a lot of hiking trails in the mountains. This is a great place for afternoon hikes or full-day hikes. The tram to the top of the mountain runs until 9pm each day and is a great place for lunch or dinner or to start a hike. Alyeska is less than an hour from Anchorage and a nice place to go for scenic views and hiking.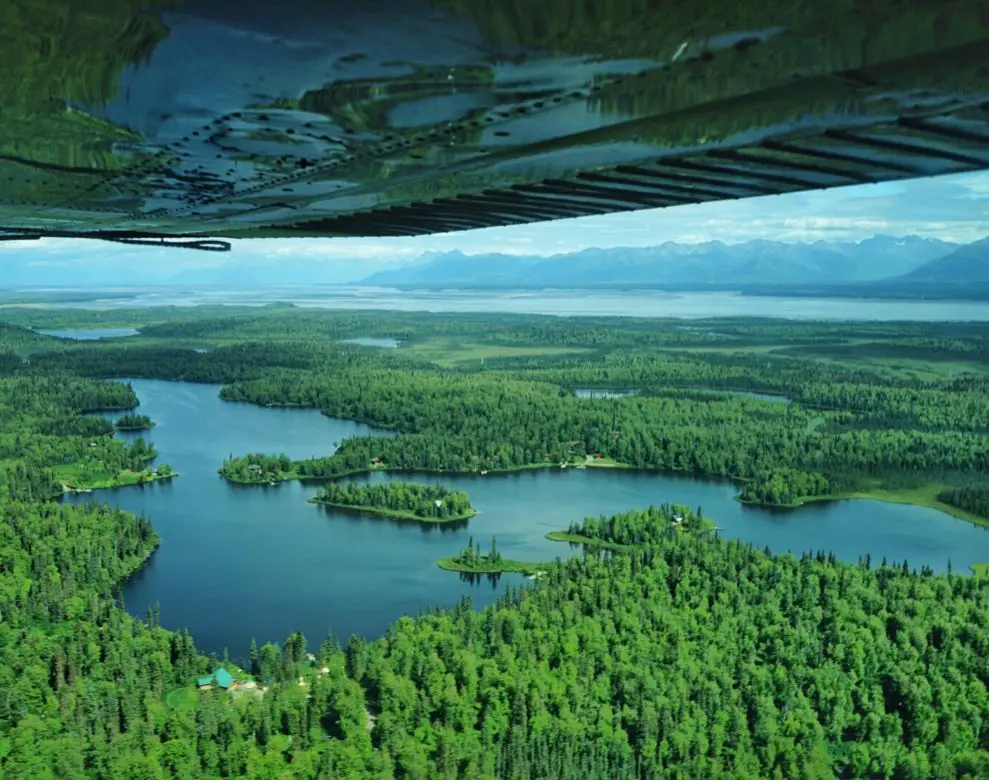 Alyeska to Valdez
The road to Valdez is a scenic one and you will pass some fantastic waterfalls along the way. My destinsation was Valdez but this required a 6-hour ride on a car ferry from Whittier. This cruise is very similar to that of the
Meares Glacier tour
which means is a very scenic trip.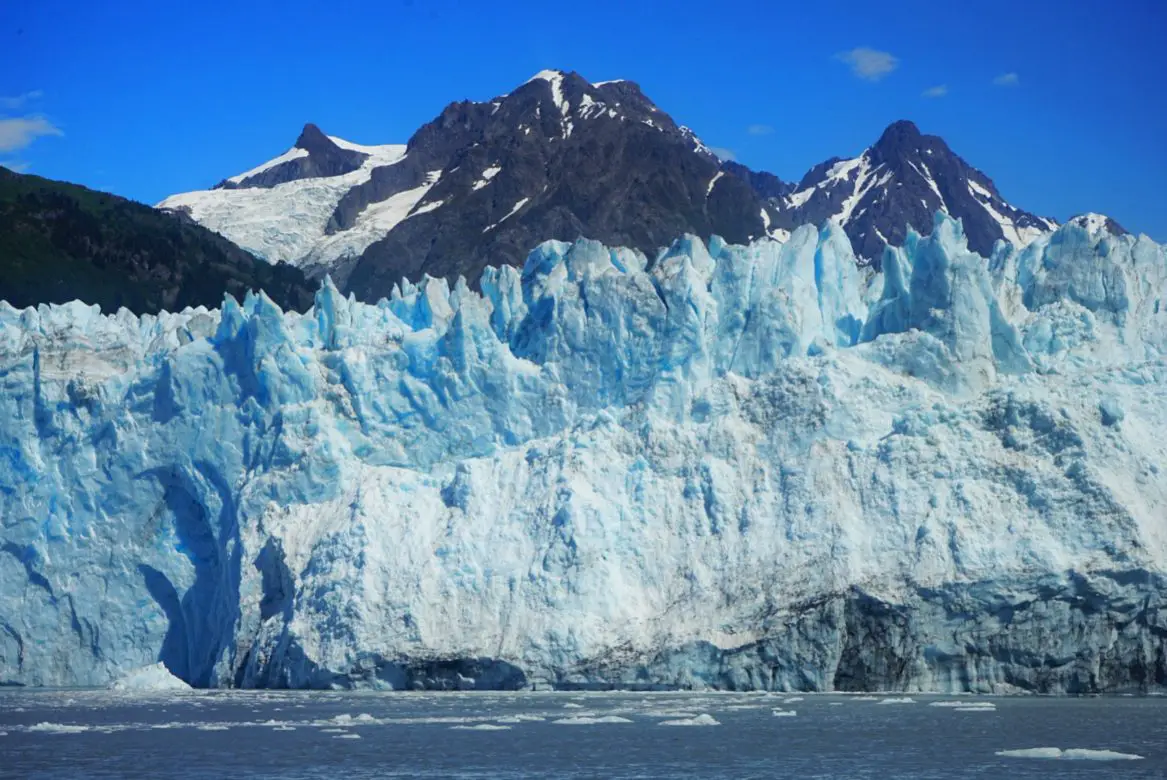 I highly recommend the
Meares Glacier tour
from Valdez. It is a 9-hour trip but you have a chance to see many whales, otters, seals and birds. The highlight of the trip is pulling up through the ice to the base of the Meares Glacier itself.
Valdez to McCarthy and Kennecott
The drive to McCarthy and Kennecott is around 4 hours but after you hit Chitina you will have to slow down as the road gets a little rough. Avoid the potholes and make your way to the foot bridge just outside of McCarthy. There is a parking lot here where you can park your car for $5 a day and call your hotel to pick you up on the other side of the river. Only local cars are permitted in town or if you pay to use the private bridge. However, no car is necessary inside the little town of McCarthy and shuttles will run you between Kennecott and McCarthy all day.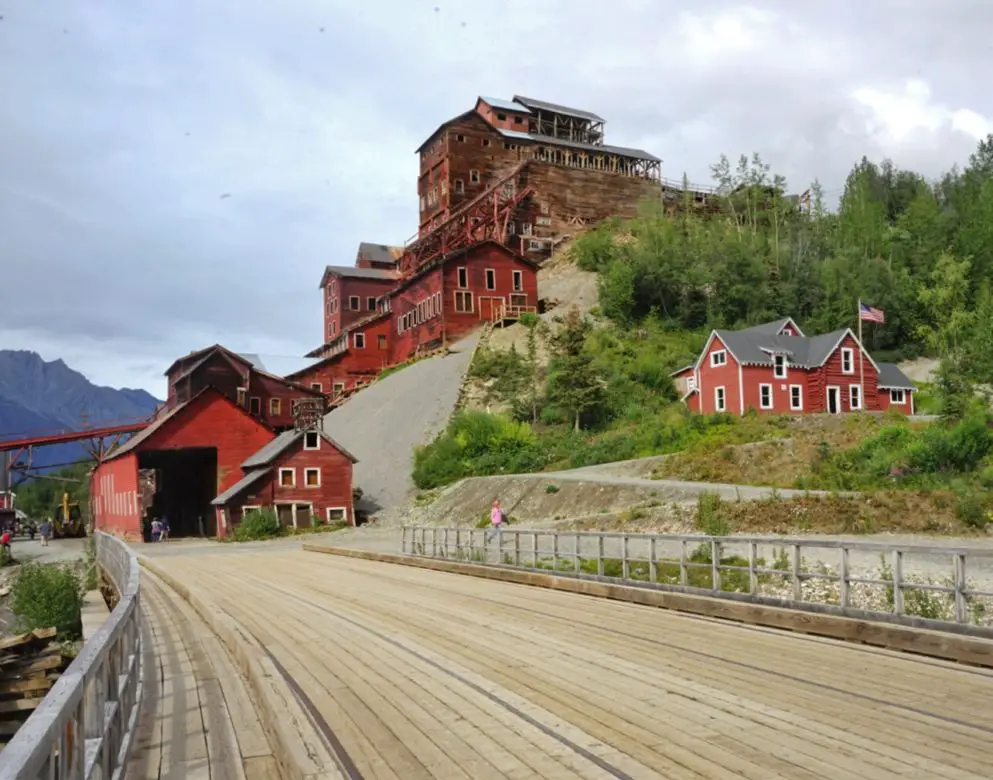 This is an old mining town from the early 20th century and pretty cool. Ma Johnson's is a very old inn located in McCarthy but it is a great place to stay a couple of nights. Keep in mind there are shared bathrooms and no outlets in the room but this is all part of the fun of being in rural Alaska. There are three restaurants and a bar in town and each offers something a little different for lunch and dinner. Kennecott has a nicer hotel you need a little more comfort but both towns should be explored during your visit.
What to do in McCarthy and Kennecott
Wrangell St. Elias is the largest national park in the U.S. is a great reason to go to Kennecott. The Glacier hike is amazing. They offer full-day, half-day, and even multi-day hikes depending on your experience and time. Another place I was thankful I had Verizon. Even my guide made the switch before moving up to McCarthy so he could stay in touch with the Lower 48.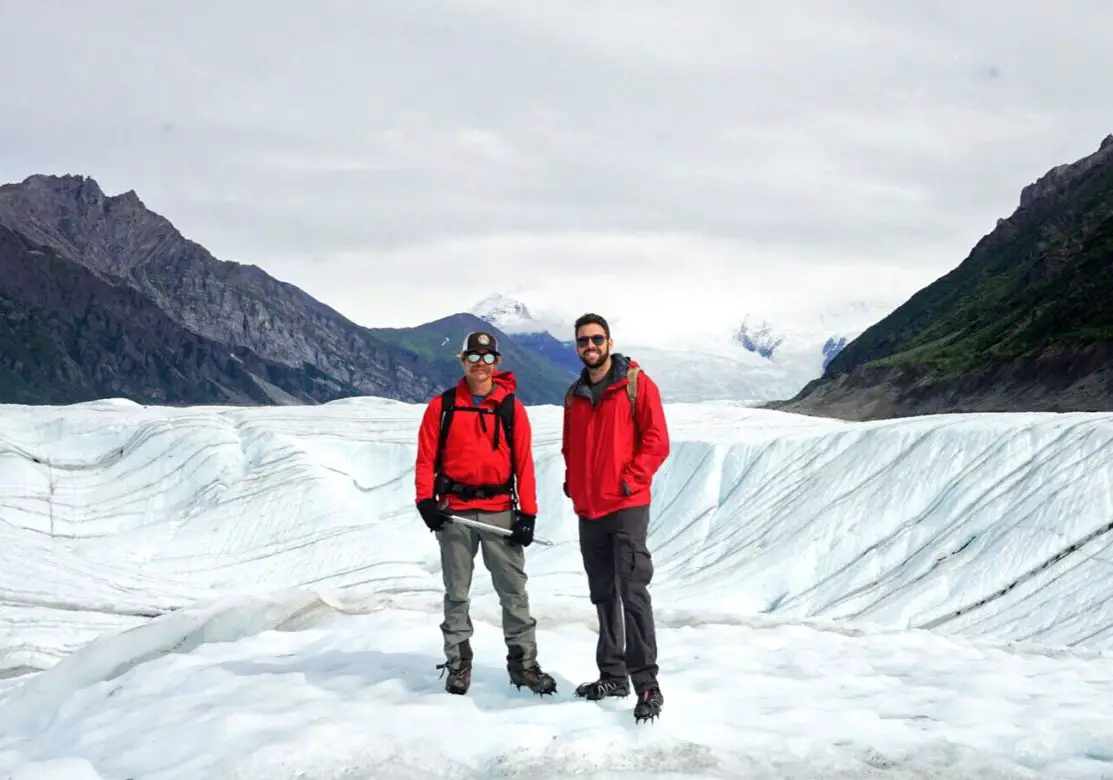 McCarthy Air
offers scenic flights around the surrounding area with legendary bush pilot Gary Green. He has been flying since 1975 and you may recognize him from the show Edge of Alaska. Seeing the glacier and mountains from above was incredible and a must-do.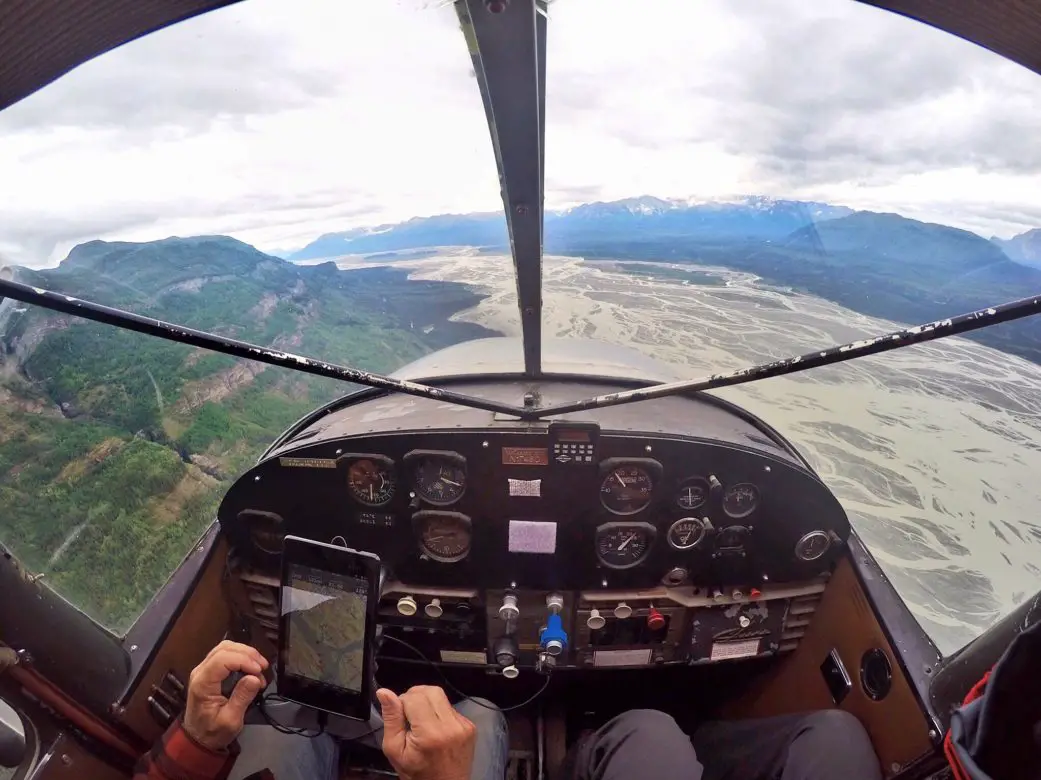 McCarthy to Denali
There are 3 routes to get there to Denali from McCarthy. I chose to drive the most scenic route but this will also be the must rugged option. You can head back to Anchorage and approach from the south for a highway drive and the best chance at shooting Denali. The scenic route was slow but beautiful and often on dirt roads. It will take 8-10 hours depending on weather conditions and how often you stop for photos.
Denali National Park
Denali National Park is worth a trip to Alaska in itself. You could spend days hiking the trails inside the park or touring around the winding roads. Keep in mind this isn't the best place to photograph Denali if that is your goal. The most popular spots are located north of Anchorage on the road to Denali. Keep that in mind when planning your drive. Even if you come from the south you still need a little bit of luck to capture this mighty peak.
Denali to Fairbanks
From Denali you can drive back to Anchorage to fly home on up to Fairbanks. Fairbanks is a short and easy drive which makes it a nice option and place to end your trip. Planning an Alaskan road trip is a lot of fun because there endless options. I recommend seeing Alaska by air, land, and sea to make the most of it and planning a great Alaskan road trip.
Disclosure: While this post is part of a sponsored campaign by Verizon, all content, opinions and experiences expressed are entirely my own.