I've been traveling to the Cape and Islands since I was a kid. Nantucket has always been a favorite place to getaway in the summer and now that I call New York City home that hasn't change. The only thing that has changed is the ease of driving down from Boston vs New York. Heading down for the weekend is easy for Bostonians but if you reside in NYC it can be more of a challenge. There are still flights, ferries, various transportation methods available but nothing is faster than BLADE. They offers direct service to Nantucket from NYC so you can make the most of your summer weekends.
I am all about maximizing trips and there is no better way to upgrade your adventure than BLADE. And this is how to get from NYC to Nantucket and make the most of your weekend.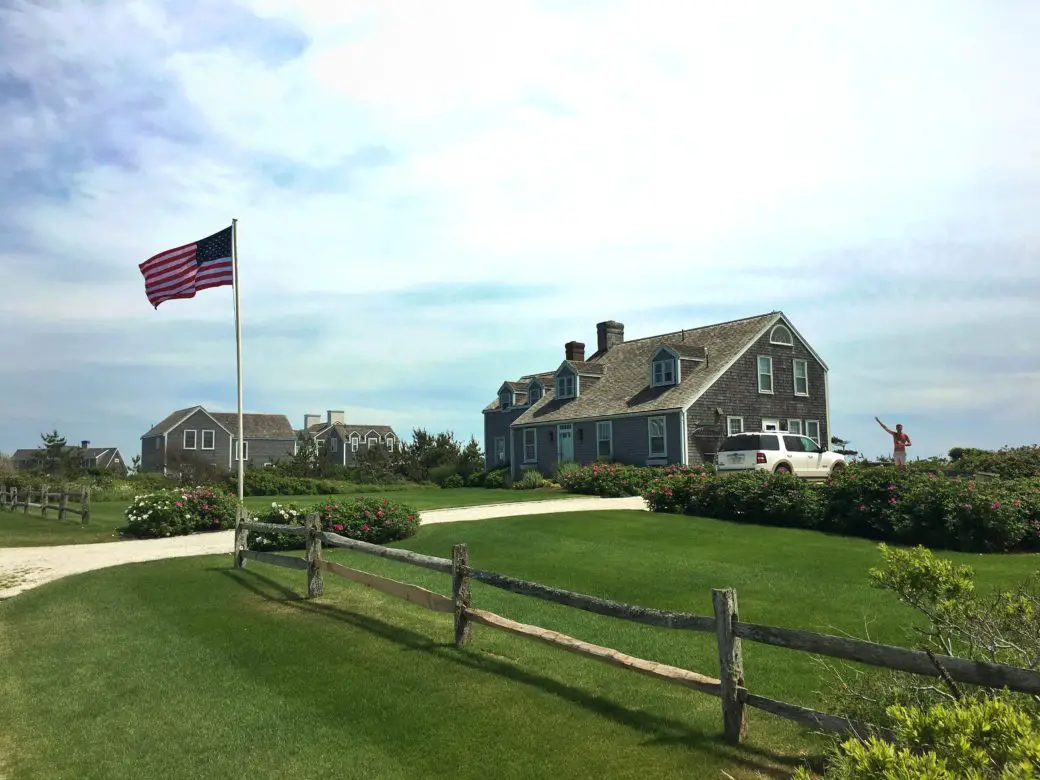 Brief History of Nantucket
Nantucket is a Native American word that means "faraway island" or "land far out to sea." It enjoyed its golden age in the early 1800s when it was the world's whaling capital and Moby Dick was based on a Nantucket whaling ship that got destroyed by a sperm whale. For the true story of the disaster, check out the book "Into the Heart of the Sea" by Nantucket resident and author Nathaniel Philbrick. This tiny island full of shingled cottages is only 3.5 by 14 miles long. In the summer the population swells to 55,000 residents while in the off-season it falls to 12,000.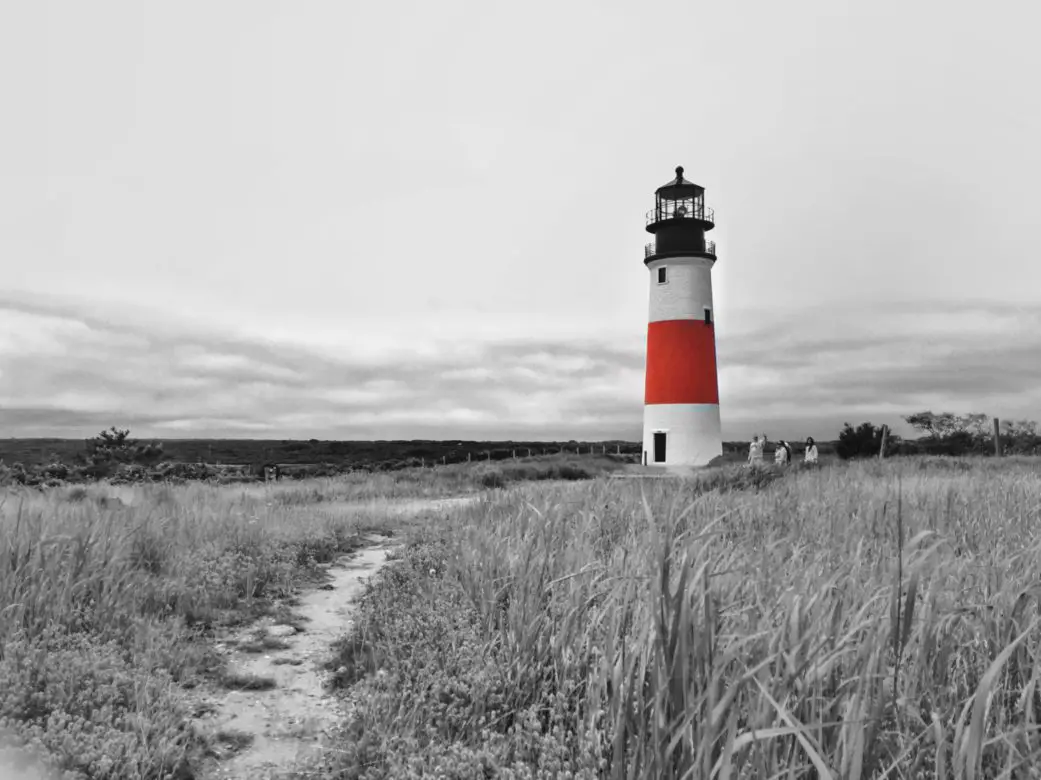 How to Get to Nantucket from NYC
There are many ways to get to Nantucket from New York. JetBlue flies direct and there are ferry services as well but you'll spend more time at JFK in the security line than on the plane flying on most domestic carriers. Peak summer weekends also mean expensive fares when flying JetBlue. If you do want to save some cash I recommend flying mid-week in the summer or flying weekends in the fall. However, if you are tight on time and days off than your best option is to fly BLADE.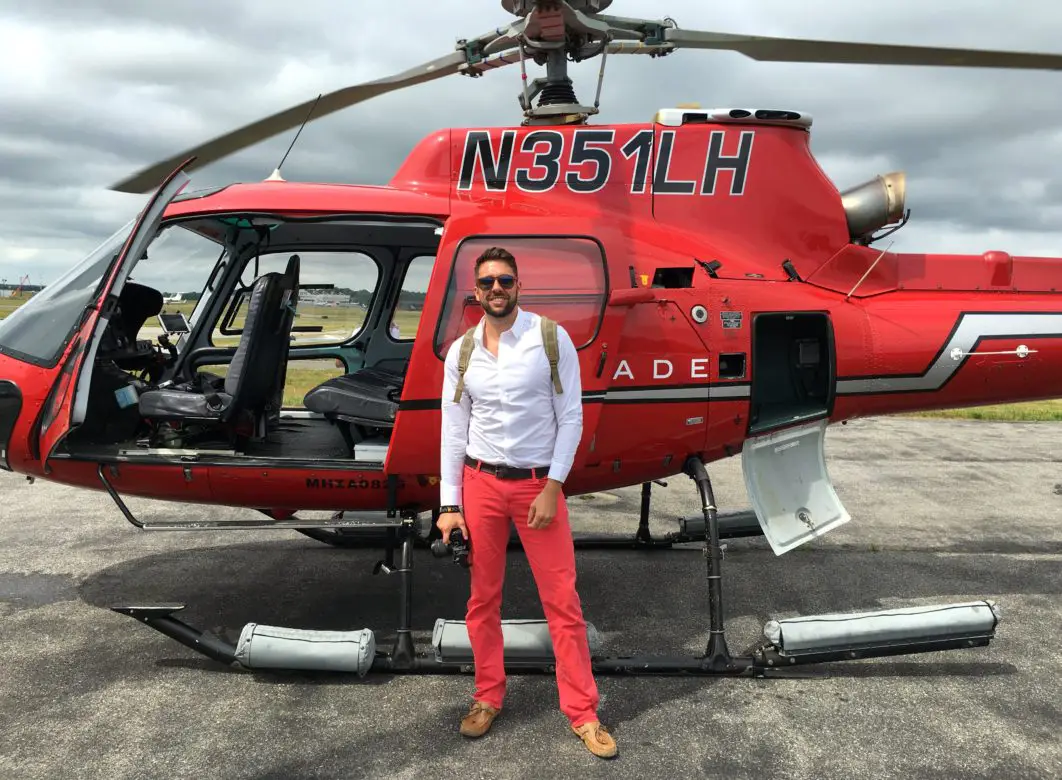 Here are all ways to get to Nantucket from NYC.
Fly BLADE to Nantucket from NYC
BLADE offers Friday and Sunday flights to Nantucket most of the time but you can create your own flight if you don't see your time available by using their app. They will help you fill the seats to offset the total cost.
Use my code, ClintJ41, to receive $100 in credit towards your first flight on any available routes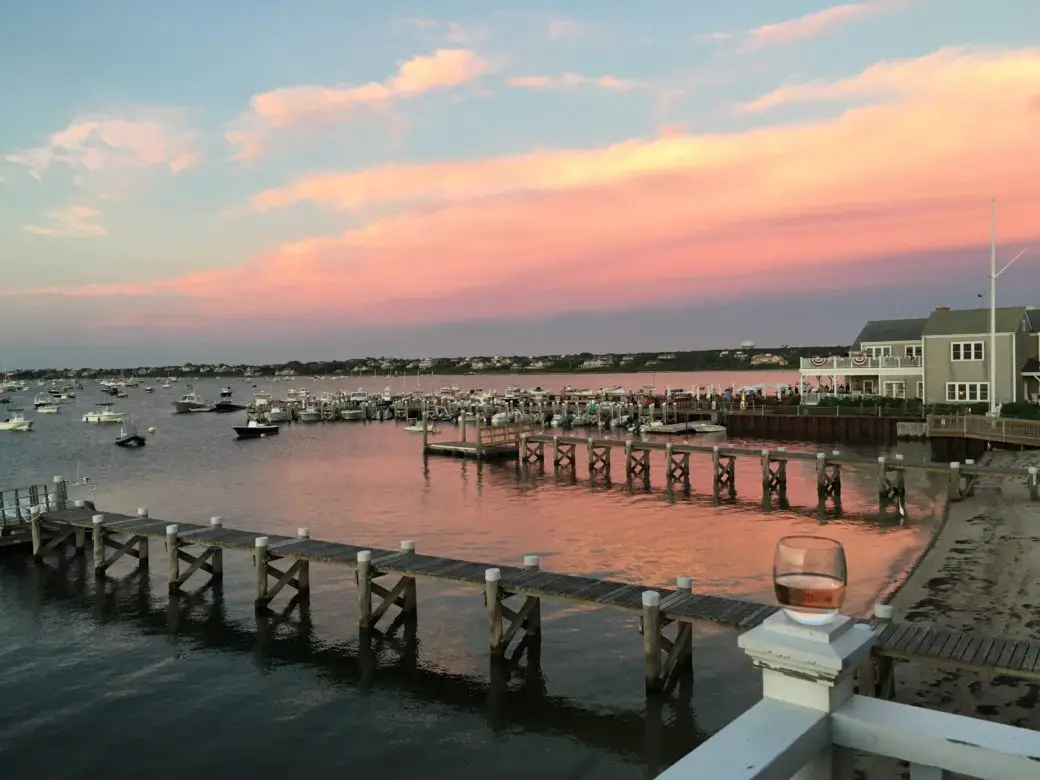 Seastreak Ferry
Seastreak runs on Fridays and Sundays from NYC to Nantucket. It takes 4 hours and is $175 each way. This isn't a great deal but is a more direct option than driving to a ferry location in New England such as Cape Cod.
Steamship Authority Ferries
Located in Hyannis, MA they offer a high-speed and regular speed service. This is the only service that carries cars over to the island so if you are planning a long getaway this is the ferry for you.
High-speed (1 hour) service is $67 roundtrip and regular service (2 hours and 15 min.) is $35.
You can find the schedule here and the fares here.
Hy-Line Cruises
An alternative to the Steamship Authority that also leaves from Hyannis. They offer high-speed along with regular speed ferries but have slight higher rates. However, they offer a first class seating area.
Info here.
Freedom Cruise Line
Located in Harwich, MA (the best option if you are staying further away from Hyannis on Cape Cod. This high-speed ferry will run you $74 RT but is a great option for a day trip. The commute is shorter to get to the ferry, the parking is free, and you will get another 2.5 hrs of time on the island + travel time for the extra money.
Info here.
The BLADE Experience
The BLADE experience brings back the the golden age of aviation. The East 34th street lounge looks over the river where you can sip bottomless rosé or a cocktail and watch your helicopter come in. If this is your first flight you might be surprised to see how well you are treated door to door on BLADE because everyone has elite status on a BLADE flight.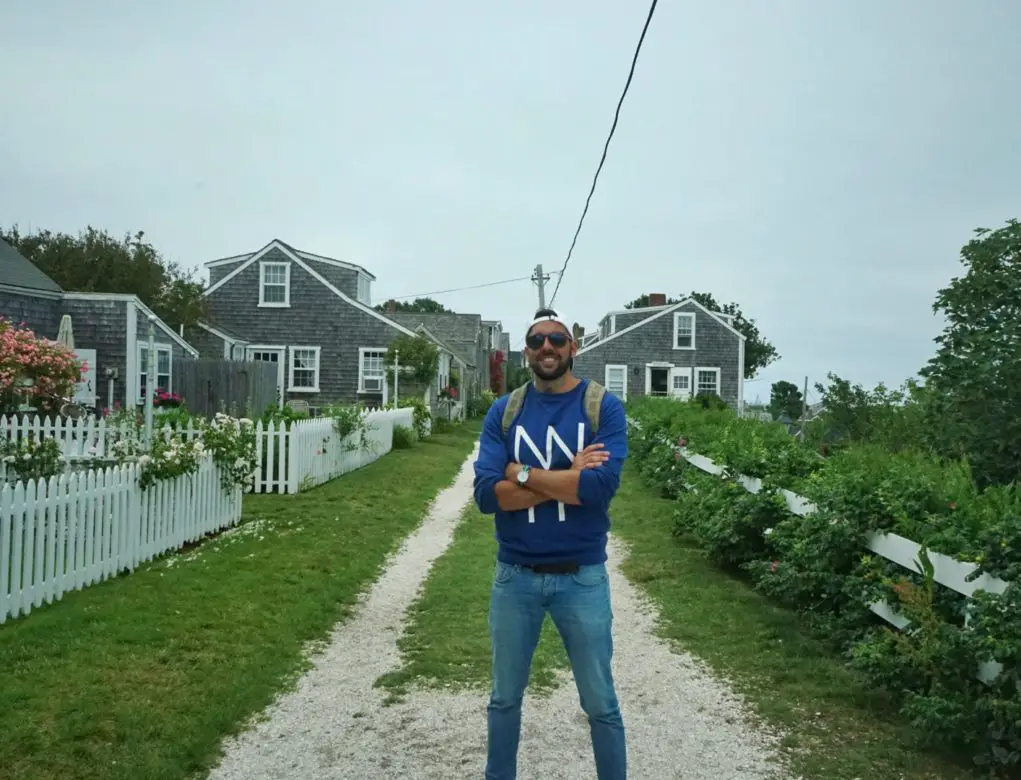 My flight from NYC to Nantucket is one I will never forget. I was flying solo to get to Nantucket early before the rest of my group arrived on Sunday (we planned a 10-day summer vacation). I wanted to get some shots of the island but little did I know I'd be making friends as soon as I stepped into the helicopter. This is why BLADE is great. With 5 or 6 people on a flight you are bound to start talking and become friends. I felt like I was landing with old friends when I touched in ACK and went into the BLADE lounge. Timmy, Kev, and I already planning our next trip to Nantucket and that is what BLADE offers above the rest.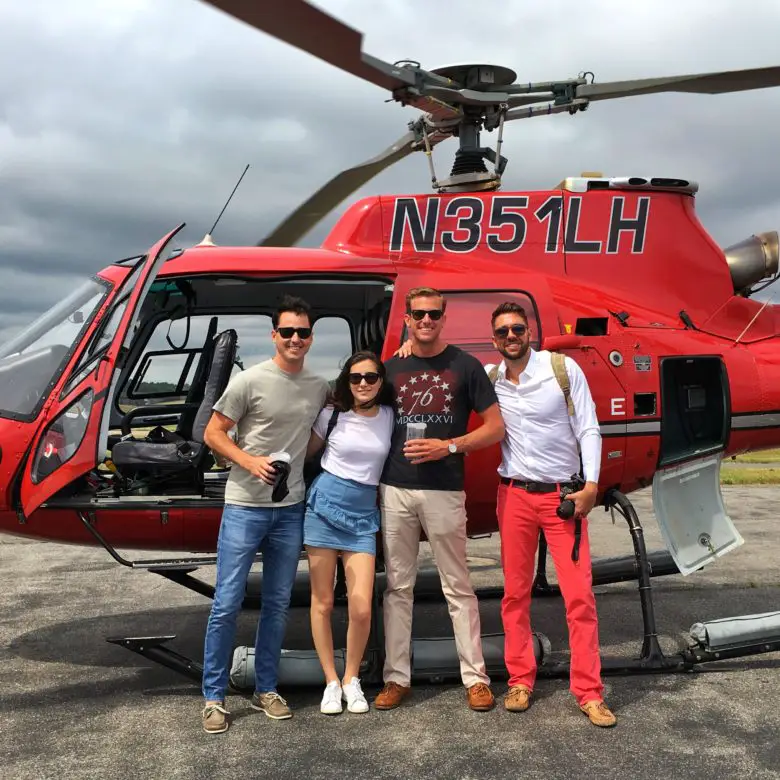 The Nantucket BLADE Lounge
The BLADE lounge is everyone's favorite part about landing at ACK. Step off the plane and head to the lounge to refill your rosé, pick up some BLADE gear, and head to your accommodation on the island. Make the most of your BLADE Experience and arrive at the lounge earlier and stay late. You never know who you might meet.
Where to Stay on Nantucket
The Cape and Islands owners tend to rent from Saturday to Saturday only which makes it tough for weekend renters. Luckily, Airbnb has made life easier for weekend renters and there are plenty of options for weekend renters. I highly recommend booking your place to stay as far our as possible because there is limited space on Nantucket to rent and the summer months are very popular.
Use My Airbnb Code to save $35 off Your Rental.
I stayed in town at an incredible 2-bedroom rental with a wonderful host. There is a reason she calls it a jewel on the water in Nantucket. Below is the view from my bed.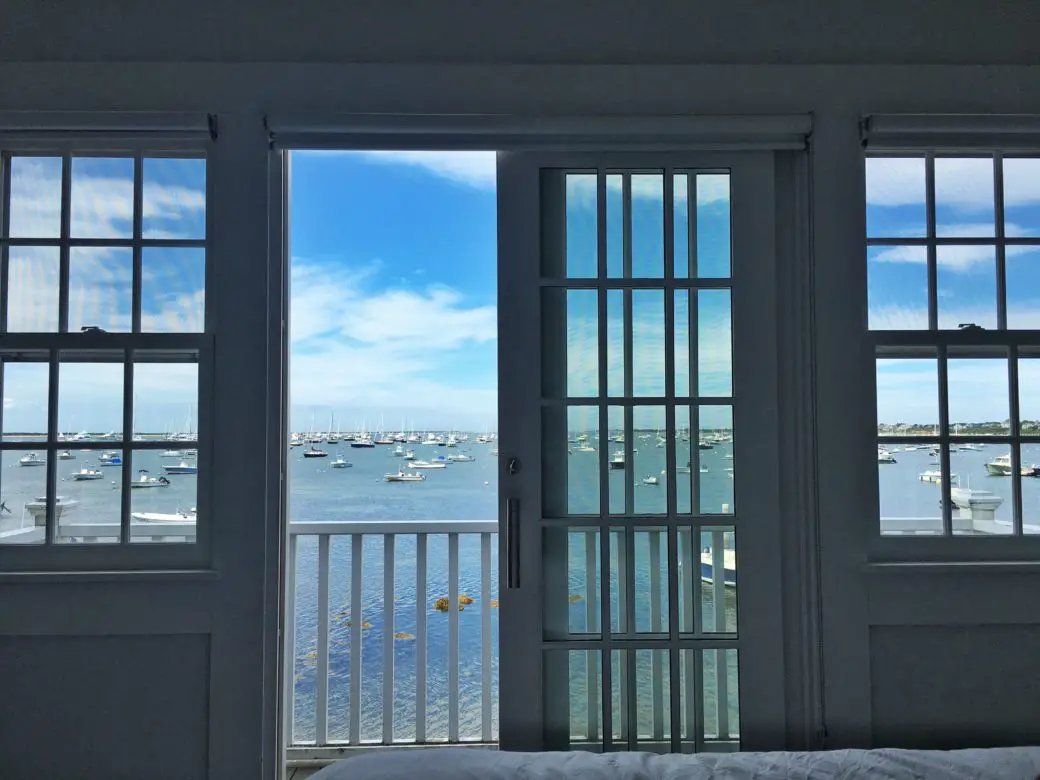 Use My Airbnb Code to save $35 off Your Rental.
Where to Go Out on Nantucket
For a quiet little island you will be surpirsed how much nightlife Nantucket has and how much fun it is. Bars close at 1:30-2am but that doesn't stop locals and visitors from having a great time.
Cisco Brewery
Cisco Brewery hands down the best place to have a beer during the day or after the beach. Things quiet down a little in the late afternoon but if you arrive at 4pm expect to see a packed house. There is often a line and a cover but it moves fast as is usually $10-20 depending on the holiday and the weekend. This local brewery is one of my favorites and I drew Cisco beers anytime I can find them in NYC.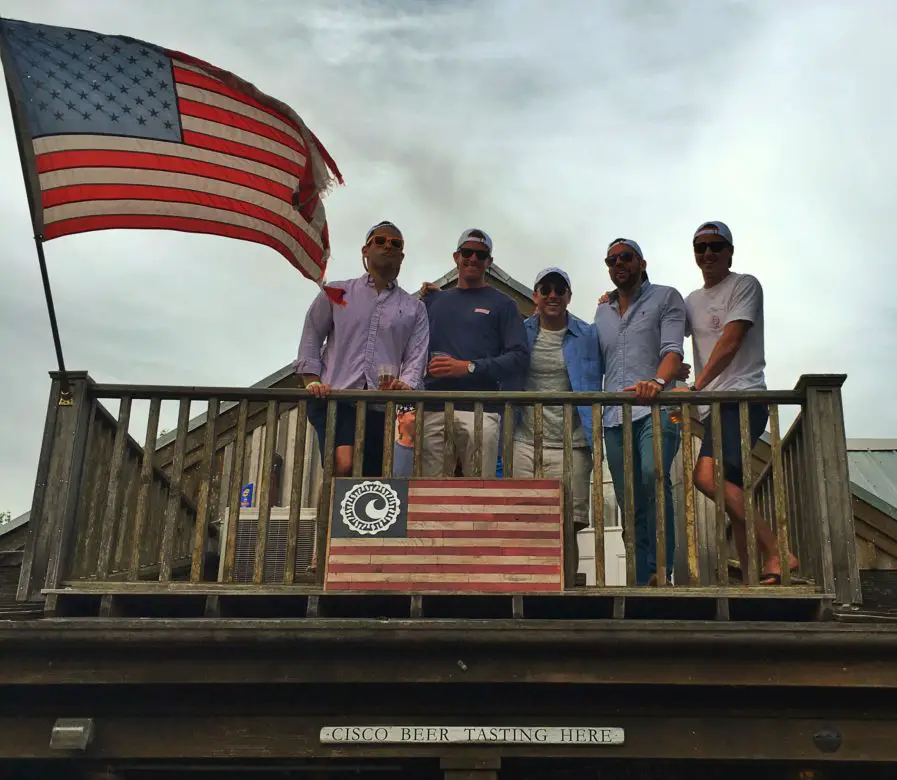 Chicken Box
The Chicken Box is always one of the most popular spots on the island every weekend. Expect lines and covers after 10pm but there is usually a live band to keep you going all night long.
The Gazebo
The Gazebo Bar is exactly what is sounds like. It is a small gazebo bar located in town just off the ferry docks. It is a great place to grab a cocktail day or night. It is attached to The Tavern, a restaurant next door.
Millie's
Millie's is a great bar and restaurant on the west side of the island. It is located in Madaket and worth the trip. You can make a day of it and ride your bike to the beach located next to the restaurant or hop in a taxi but Millie's is always worth the trip.
Straight Wharf
Straight Wharf is located downtown Nantucket. It is right next door to Gazebo. It is a great place to eat but a better place to spend a late night. When they pick up the dinner tables it turns into a dance floor and this little bar stays open late.
CRU Nantucket
CRU is an oyster bar on the water downtown Nantucket. There is outdoor seating, great views, and a laid back atmosphere. This is a great place to grab lunch, dinner, or a drink.
More Bars
Rose and Crown– Local Bar
Jettie's– Beach Bar in Town
Where to Eat on Nantucket
Galley Beach
Galley Beach is my favorite place to eat on Nantucket. It can be tough to get a reservation in the summer so be sure to call a couple of weeks ahead in peak season. Enjoy perfect sunsets and incredible food at Galley Beach on Nantucket.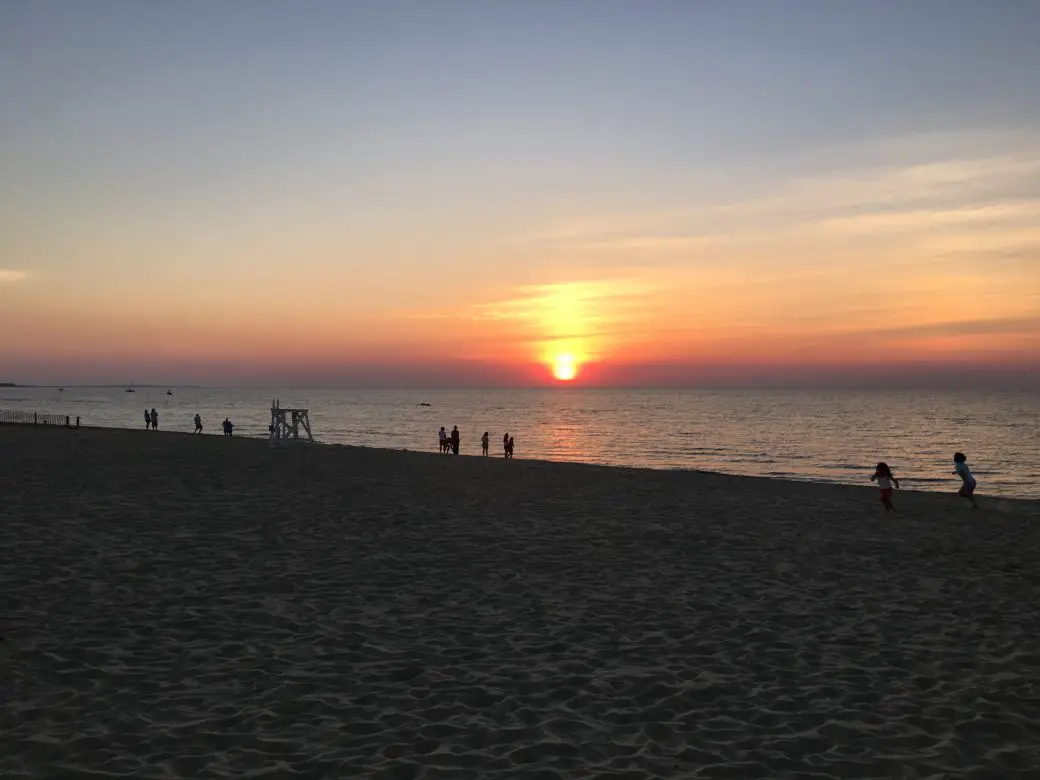 Something Natural
Something Natural is a a delicious sandwich shop on Nantucket open from 8am to 6:30pm daily. I recommend picking up a sandwich on your bike and bringing it to the beach.
Renting a Bike or Renting a Car on Nantucket?

Car rentals are expensive in the summer but you will need one in the summer if you plan to explore the island. If you stay in town you can get away with renting a bike. Crossing the island by bike is fun and not difficult. There are designated bike paths around the island and navigating it is simple. I recommend Young's Bike Rentals which is located in town. Rentals usually start at $20 per day.
Uber and Taxis on Nantucket
Uber is available but very limited. Expect to always pay surge pricing and a lot for short distances. Taxis are reliable but call ahead and be ready for a fixed rate per person or agree to a set price.
Favorite Beaches on Nantucket
Nantucket is full of beautiful beaches. Depending on if you are looking for surf, no waves, or amenities your beach of choice will vary. These are some of my favorite beaches on Nantucket.
Surfside
Located at the end of Surfside Rd. this beach has a little something for everyone. There are bathrooms to change in onsite, food, drinks, and it's a great beach. The bike path leads right to the parking lot if you don't have a car.
Cisco
Located at Hummock Pond Rd. Cisco is very popular with surf schools and a place you can learn to surf yourself.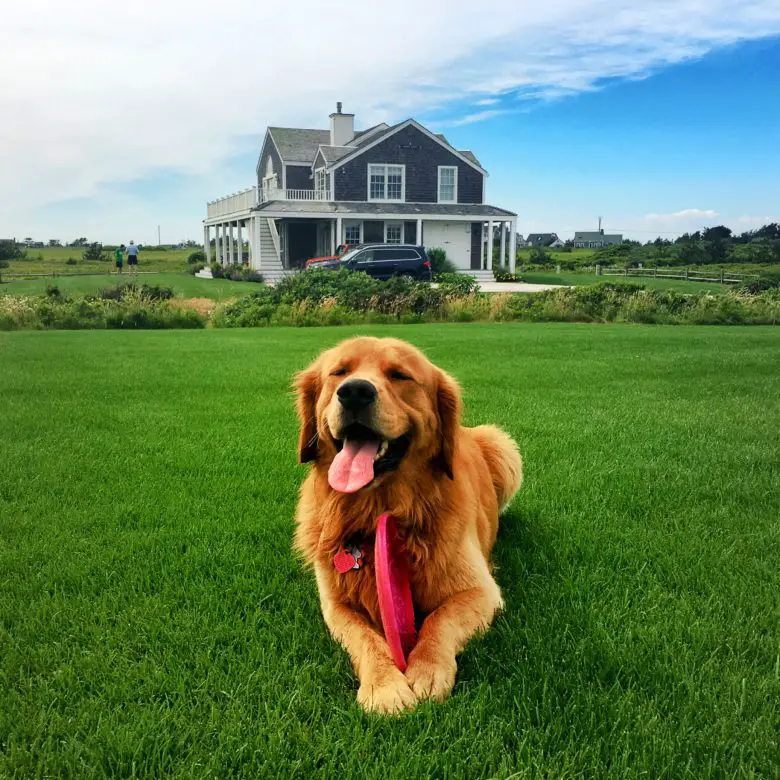 Nobadeer
Nobadeer or "Brodadeer" as it has come to be known is located near the airport. This is known for the 18-30 crowd but also a great beach. Avgeeks can watch planes fly it can be a popular surf spot. There are no restrooms or amenities onsite.
Check out more of Nantucket's Best Beaches.
A Weekend Guide to the Island
Nantucket is the perfect summer destination for families, friends, and couples. There are more than enough places to eat and drink for a weekend or a couple of weeks. Use this as your weekend guide to Nantucket and make the most of your summer vacation.
Fly BLADE from NYC to Nantucket Video!
Take a look at the BLADE experience in this video from the flight.