The Bahamas is one of my favorite beach destinations in the world. I visited for the first time last year and I was amazed by the crystal clear water, Bahamian culture, and cuisine. The beaches are pristine and I've never seen more picturesque islands around the world. That is why I am already planning to return to The Bahamas this March. With some of the best island properties and perfect year-round weather, it is easy to see why I fell in love with The Bahamas. The only question is where to head on my next adventure to The Bahamas.
Atlantis, Paradise Island has been on my radar for years which why I wanted to learn more about it while planning my next getaway to The Bahamas. It was built 20 years ago with a vision of blending nature and modern engineering to create a meaningful connection with the ocean. Their goal is to immerse you into the history, art, people, food and festivities of the Bahamian culture.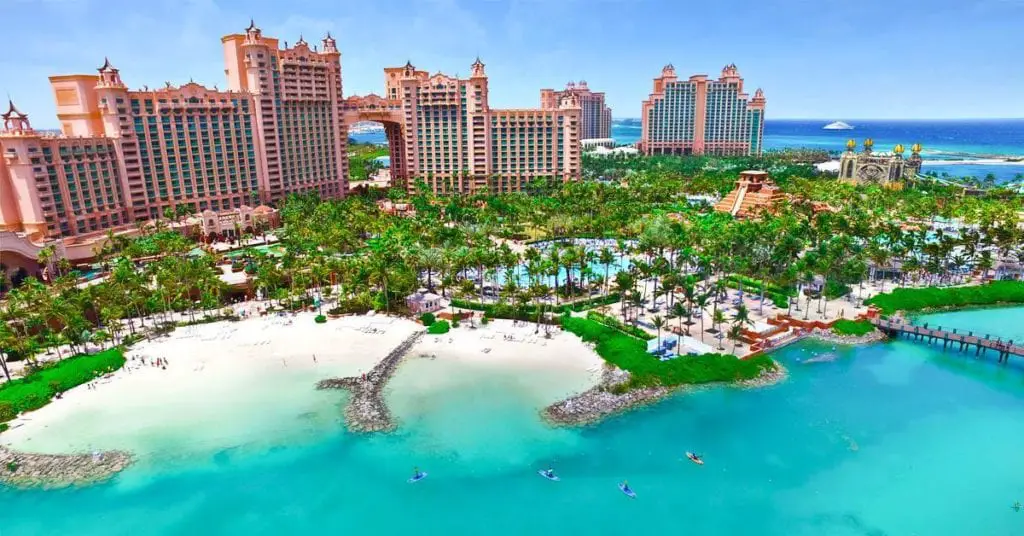 Planning Your Trip to Atlantis, Paradise Island
Atlantis, Paradise Island is one of the most stunning properties in the world and is home to five distinct hotels that each offer their own unique experience. Whether you are looking for great pools, miles of white-sandy beaches, luxury rooms, or suites there is something for everyone. The property excels at accommodating any type of traveler including: groups, romantic getaways, friend trips, and multi-generational family getaways. Finding what works best for your travel needs is key to any trip and especially true at Atlantis, Paradise Island. Through their dedication to an authentic and personalized Bahamian experience, it is easy to see why their mantra is "Bahamas at Heart".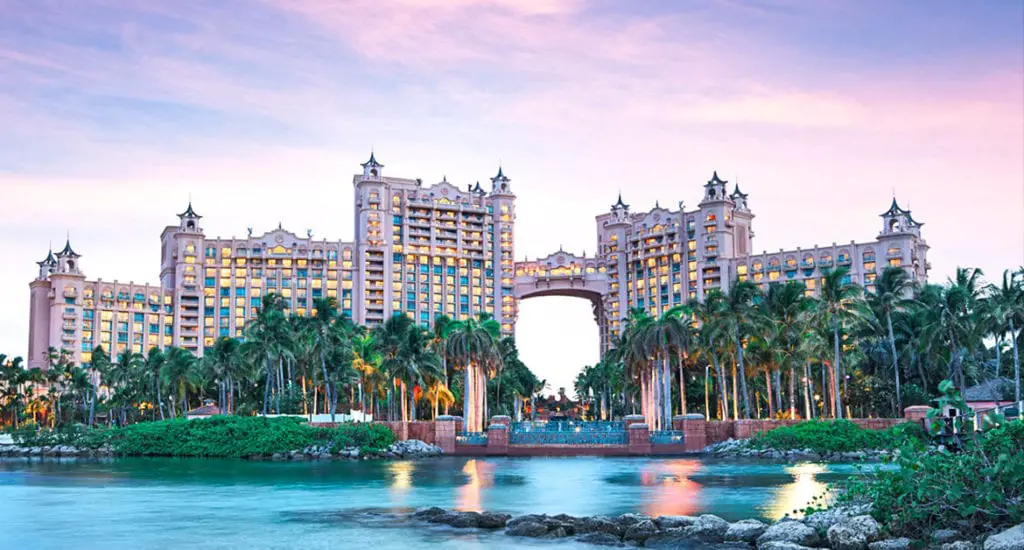 Authentic Bahamian Art & Culture
It can be challenging to find local art and culture at many resorts around the world. However, Atlantis, Paradise Island makes it simple for guests to interact with local artists and creatives. Their goal is to educate and conserve Bahamian heritage through their work around the property. Experience Bahamian culture through Junkanoo, art, sculpture, and local cuisine. For example, try one of the five new Bahamian restaurants allowing the guests to sample authentic flavors inside the resort. There is no shortage of culture, art, and Bahamian heritage at Atlantis, Paradise Island.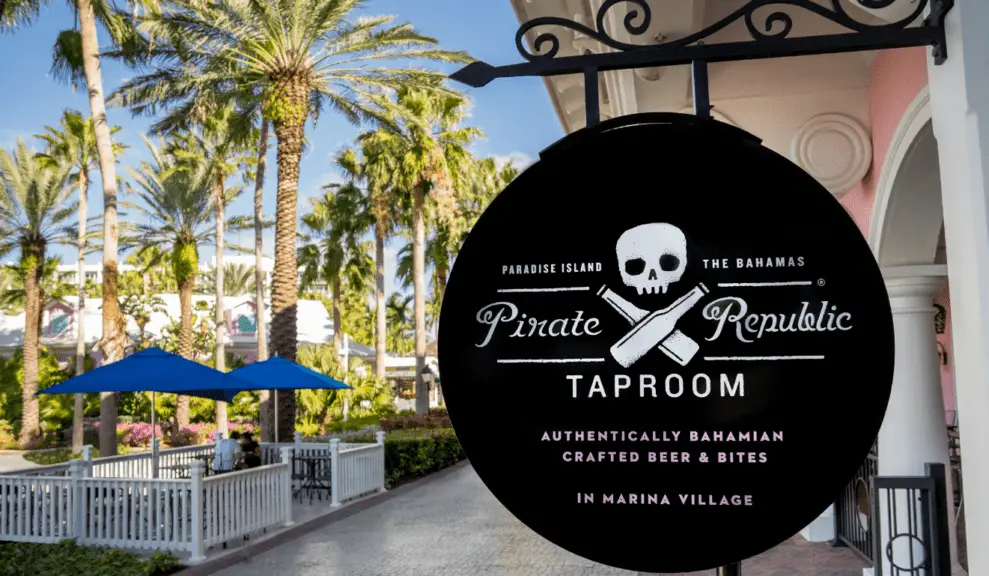 Committed Sustainability & Conservation
When booking any property I always look into their dedication to sustainability and conservation of the environment. We all make an environmental impact when we travel and it is important to offset our impact and stay at properties with the same mindset. The resort has its own non-profit, Atlantis Blue Project Foundation, committed to preserving marine species, their habitats, and the surrounding Caribbean sea. The best part about the foundation is you help fund it simply by staying at Atlantis, Paradise Island. They have raised over $5 million to date and that number will continue to grow on your next visit.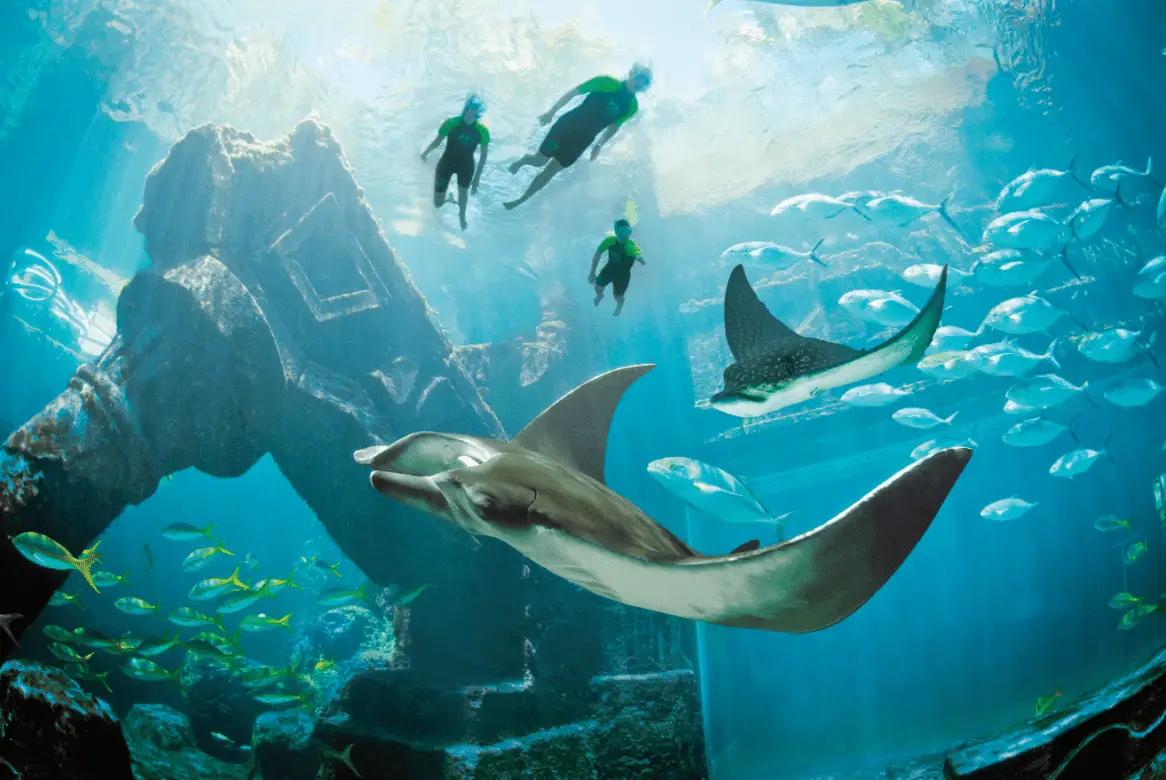 Book Early and Save 30% at Atlantis, Paradise Island
Booking early is always key for any trip and this is no exception. Atlantis, Paradise Island is running a 30% off sale through January 21st. This is a great way to take advantage of a deal and save on your next trip to the Bahamas. Now is the time to plan your 2019 getaway and I can't wait to experience The Bahamas again this Spring