The Welsh coastline in the southwest corner of Great Britain makes it a prime location for an outdoor adventure. Wales may be known for its history and stunning castles but this trip to Wales was all about the coast which is why we signed up for a morning of coasteering with TYF Adventures in Pembrokeshire.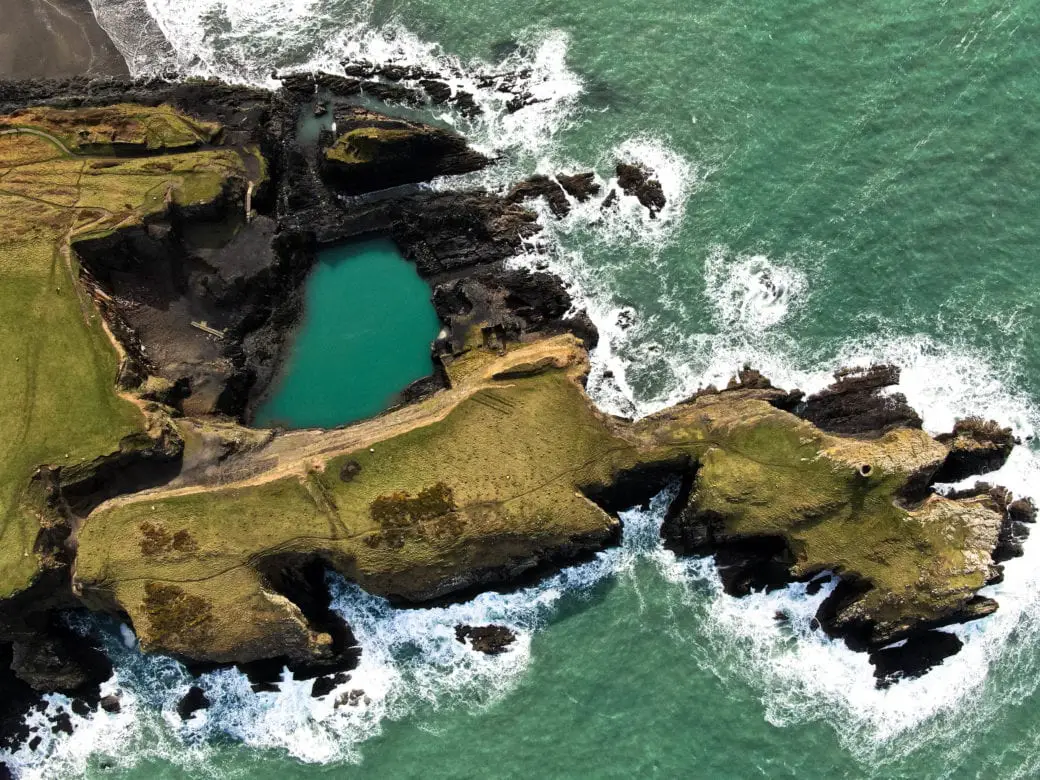 What is Coasteering?
TYF Adventures calls coasteering "pure ocean play" and I couldn't agree more. It was the highlight of my time in Wales without question. They provide wetsuits to shield you from the cold waters of the sea but coasteering can be enjoyed all year long. After a few minutes in the water, the wetsuit does its job and the adrenaline kicks in. Coasteering is essentially hiking the rocky coastline, jumping from coastal cliffs, and swimming in the surf down below. You don't need any experience to enjoy coasteering and the trained TYF guides made it simple to adjust to an unfamiliar activity.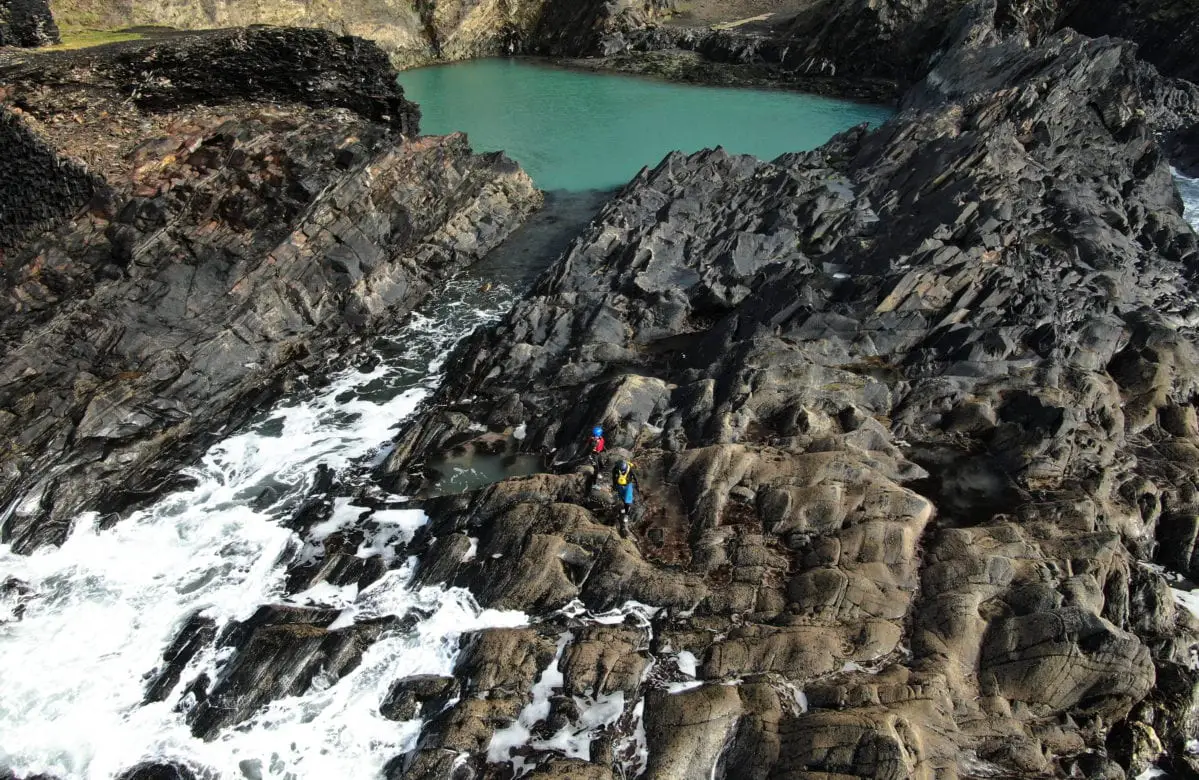 Where to Go Coasteering in Wales
Coasteering can be enjoyed on any coastline, as the name suggests, but it's best when you're on an incredible section of coastline with trained guides (especially if you've never been coasteering before). St. Davids, Pembrokeshire is the perfect home base for adventures in Wales. The Pembrokeshire coastline is stunning and the location we went coasteering was home to a Red Bull diving competition. You won't have to cliff jump from those heights but it's reassuring to know that's where the pros jump.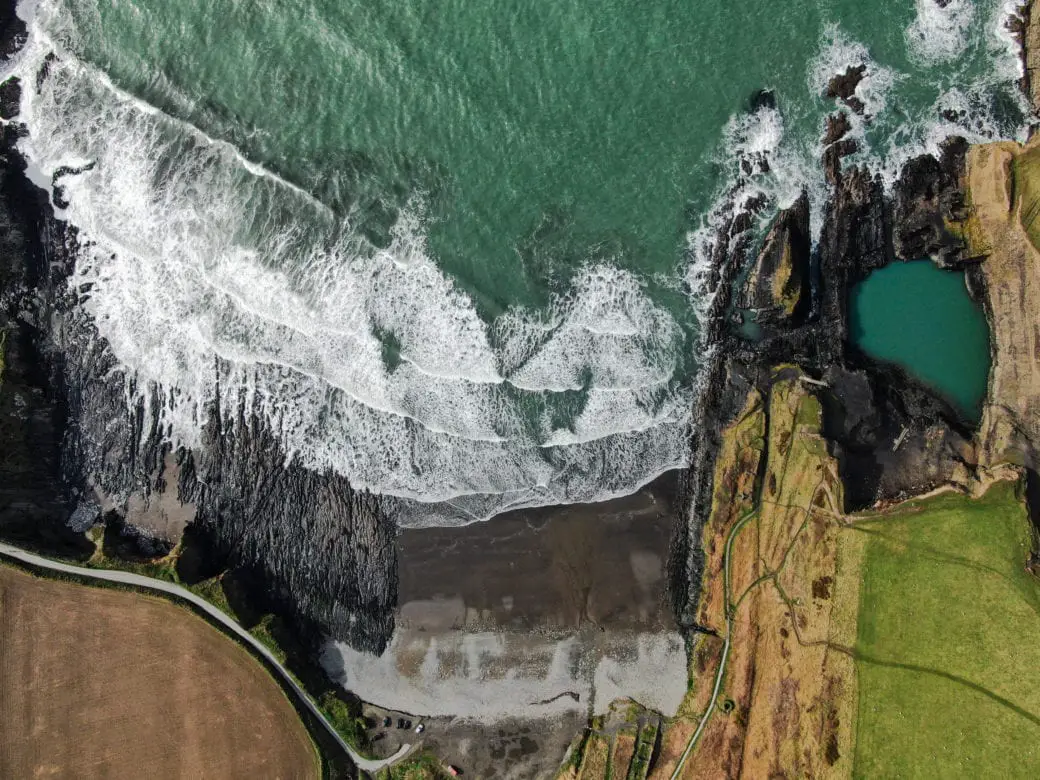 Depending on the day and the weather (which can shift by the moment in Wales) your location for coasteering may vary. However, the TYF guides know all the best locations and I couldn't have been happier with my experience.
Surfing in Wales
On our drive from Cardiff to Pembrokeshire, we made a pitstop in Mumbles for coffee and to enjoy the view. It just happened to also be an amazing surf spot in Wales.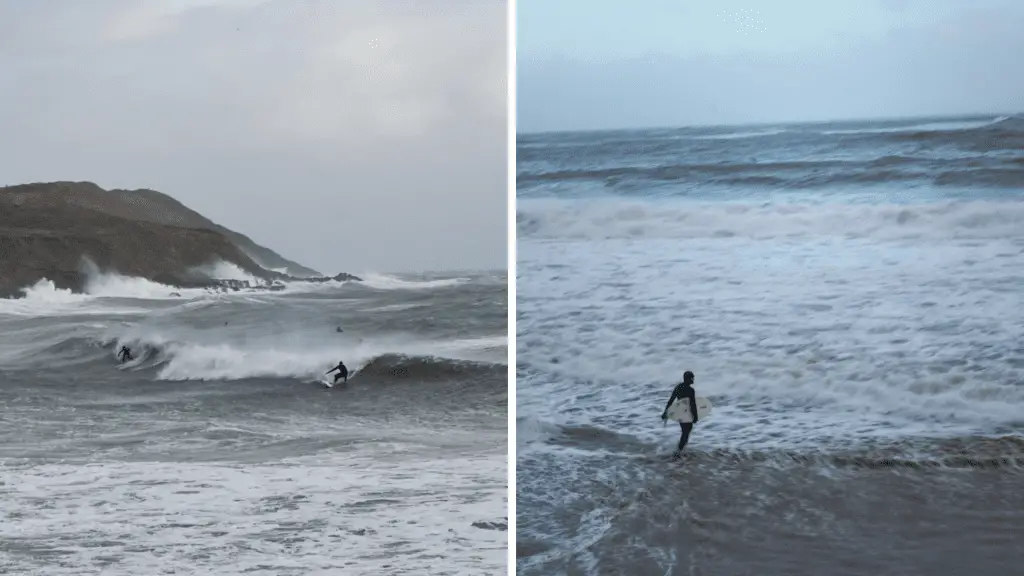 The surfing culture in Wales is huge and they don't mind the cold water.  If you aren't comfortable getting out there on your own TFY also offers a surfing experience. They can take beginners out for the morning and those looking to truly immerse themselves in surf culture can book a full day on the water with them.
Also See: Cold Water Surfing in Iceland
More Adventures in Wales
You don't have to get in the water to enjoy the outdoors in Wales. The Wales Coastal Path runs uninterrupted for 870 miles (1,400 km). This walking route can be enjoyed in segments throughout your trip around Wales. The Wales coastline is stunning and there is always something to see from the boathouses, to the castles, and to the rocky coast.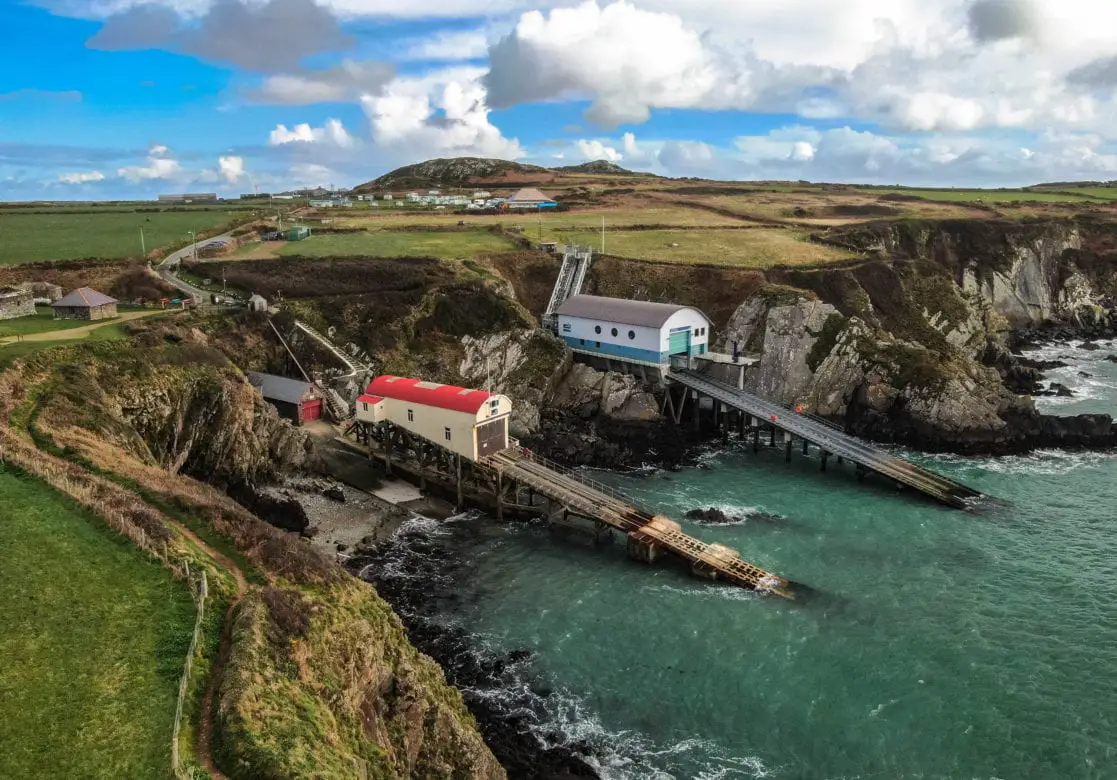 Planning Your Adventure in Wales
I recommend starting in Cardiff and making your way west to Pembrokeshire to begin your adventures in Wales. Wales is a very driveable country making it easy to see a lot in a little amount of time. We called the King Arthur Hotel in Gower home for a couple of nights before making our way to St. Davids. The food was delicious and the pub was the perfect place to relax after a long day.
Once arriving in St. Davids we stayed at the incredible Twr Y Felin Hotel. This luxury hotel is the ultimate place to unwind after a day in the water coasteering or surfing. The hotel is walking distance to town if you want to enjoy a pint at a local pub or explore for the night. Can't go wrong staying in St. Davids for a couple of nights during your time in Wales.
Disclosure: This post is in partnership with Visit Britain. All opinions are my own.