Stirling is a great starting point for a road trip adventure in Scotland. That is why we started here after traveling north from Wales. Stirling is the gateway to Loch Lomond, the highlands and the Scottish coast isn't too far either. Stirling, Scotland has plenty of history and sites to enjoy before heading out of the city. However, it is a small town and after you visit Stirling Castle, the Old Town Jail, and the William Wallace Monument you may want to take a day trip from the city. Here are my top 5 day trips from Stirling, Scotland.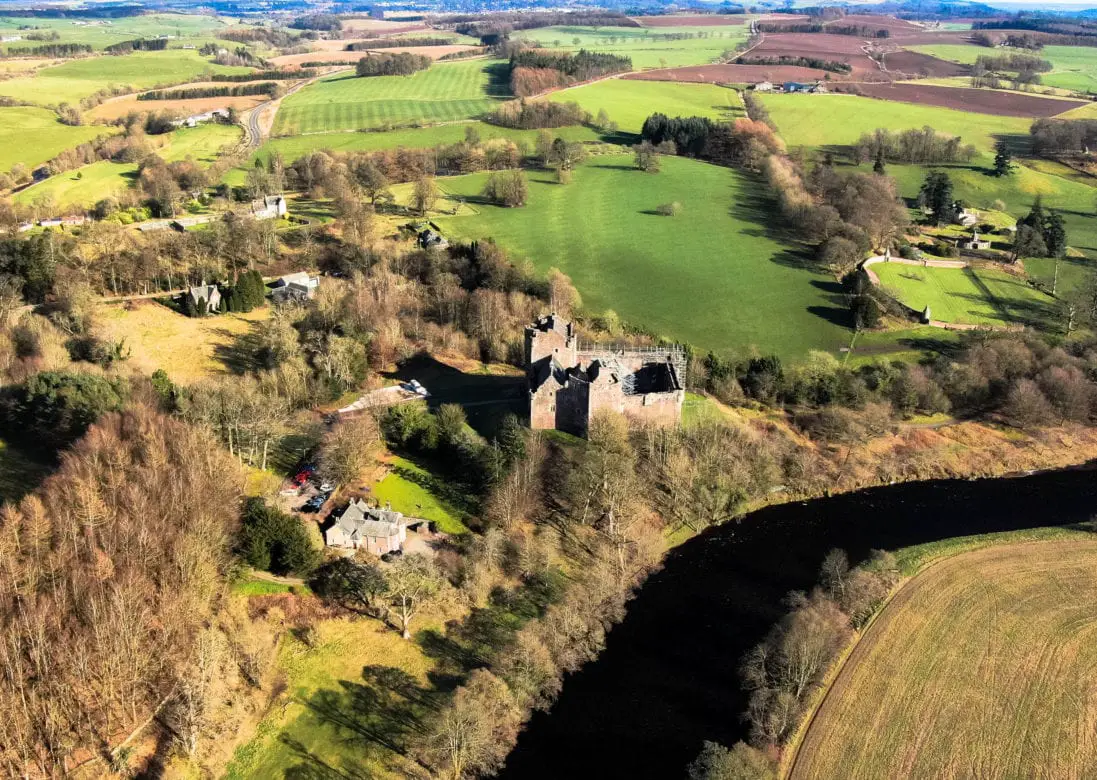 Gateway to the Highlands
Stirling is known as the gateway to the highlands due to its prime location between the highlands and the lowlands. It is also conveniently positioned near Edinburgh and Glasgow. None of these would be a bad hub to explore Scotland but the size of Stirling makes it easy to get out of the city with minimal traffic and exploring a new destination by late morning. We made a few day trips from Stirling during our time there with a focus on history, whisky, and Scottish landscapes.

Blackness Castle
Blackness Castle was on my must-see list due to its prime location on the coast and accessibility and an easy day trip from Stirling. It is a 15th-century fortress near the village of Blackness and only 35-45 minute drive from Stirling depending on traffic. It doesn't open until 10 am during the week but you can get very close on the beach or nearby park if you arrive early as we did.
Loch Lomond and The Trossachs
One could easily spend a week or more exploring Loch Lomond and the Trossachs. However, if you are short on time you can still plan a day trip from Stirling. I recommend taking an off-road excursion with 4×4 Adventure Scotland. They have an awesome fleet of Land Rover Defenders and have access to private roads most people never have the chance to see. They will even let you drive if you want to get behind the wheel. This was a highlight for me during my time around Loch Lomond.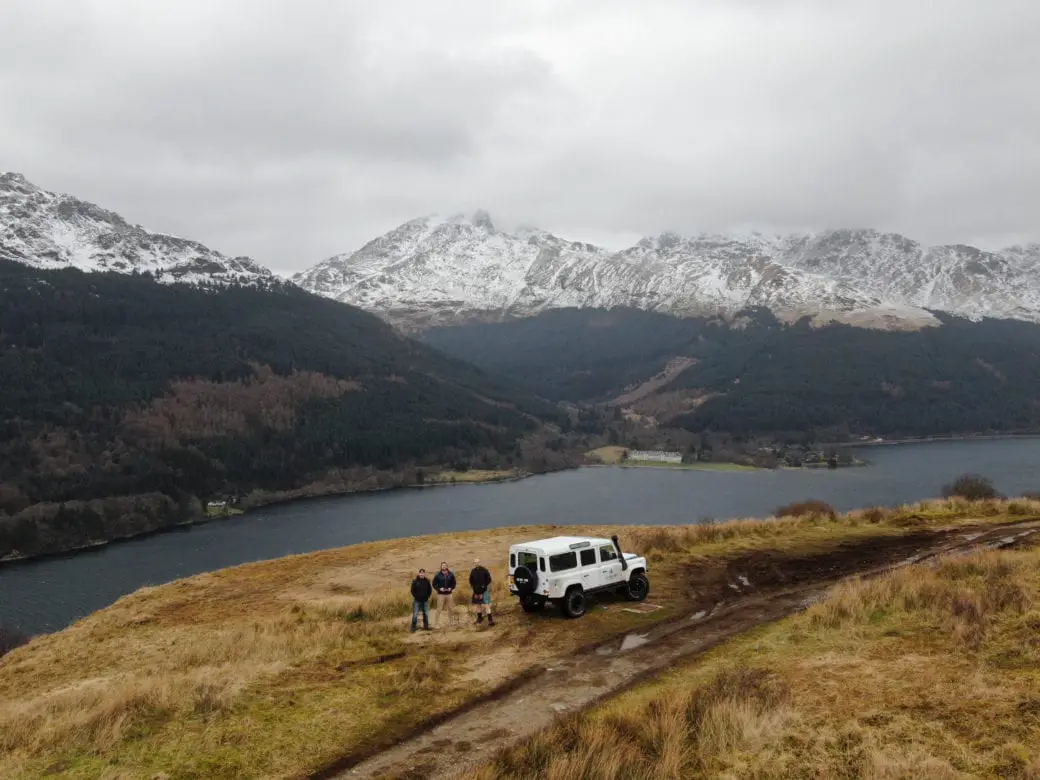 Deanston Distillery & Doune Castle
Deanston Distillery is an impressive spot for whisky tasting and one of the closest distilleries from Stirling. Tours are available but you can always walk in and pay for a whisky tasting at any times. Doune Castle is great to combine with Deanston since they are only minutes apart. Doune Castle is well known from appearances in Monty Python and more recently, Game of Thrones, but this also means there will be more crowds. It is worth a stop if you are nearby but I prefer the castles without the crowds. Both of these places can be reached in under 30 minutes and won't take you more than a few hours to enjoy them both. You don't need to make a full day trip from Stirling to see these two sites, which allows you more time to explore your home base of Stirling.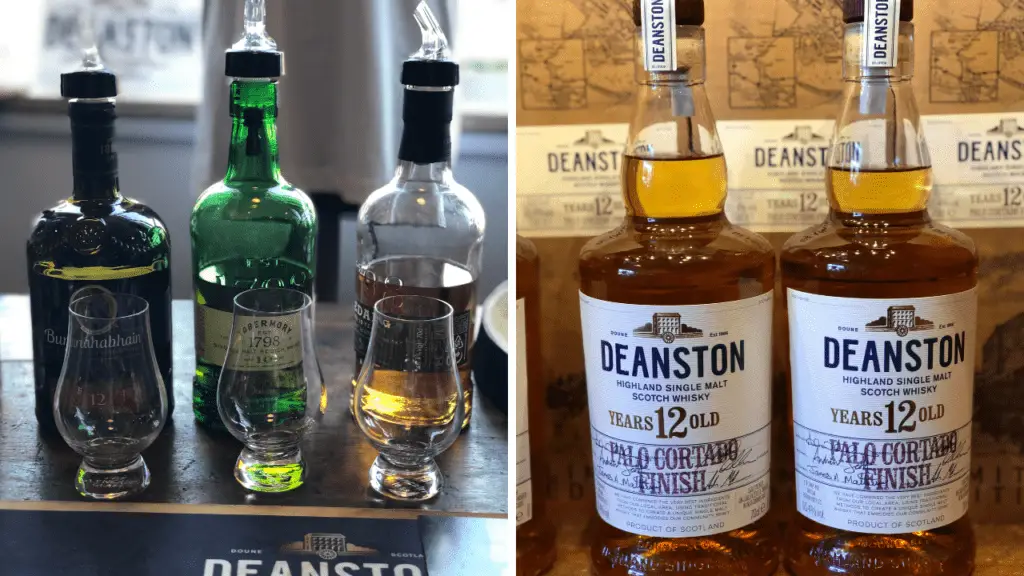 Gleneagles
Gleneagles hosted the 2014 Ryder Cup and is also a world-class hotel. It is home to multiple golf courses, a par 3 course, and a pitch and putt. Even if you aren't a golfer you can enjoy lunch at the clubhouse or even hop on the pitch and putt for a few holes (no tee time needed for pitch and putt).  Gleneagles is around 30 minutes north of Stirling and will get you home in time to explore Stirling by early afternoon.
Castle Stalker
Castle Stalker is a long drive from Stirling but it was my favorite day from my Scotland trip. We woke up to snow in Stirling and did not have an easy drive northwest to the coast. Without much traffic, this is a two-hour drive each way from Stirling. However, the sight of the castle was worth it all. We made it to Castle Stalker before lunch and there wasn't a single person on the beach. It sits out on an island away from all the crowds you will see at Doune or other popular castles. There are visiting hours if you'd like to see inside but I was happily enjoying it from the beach.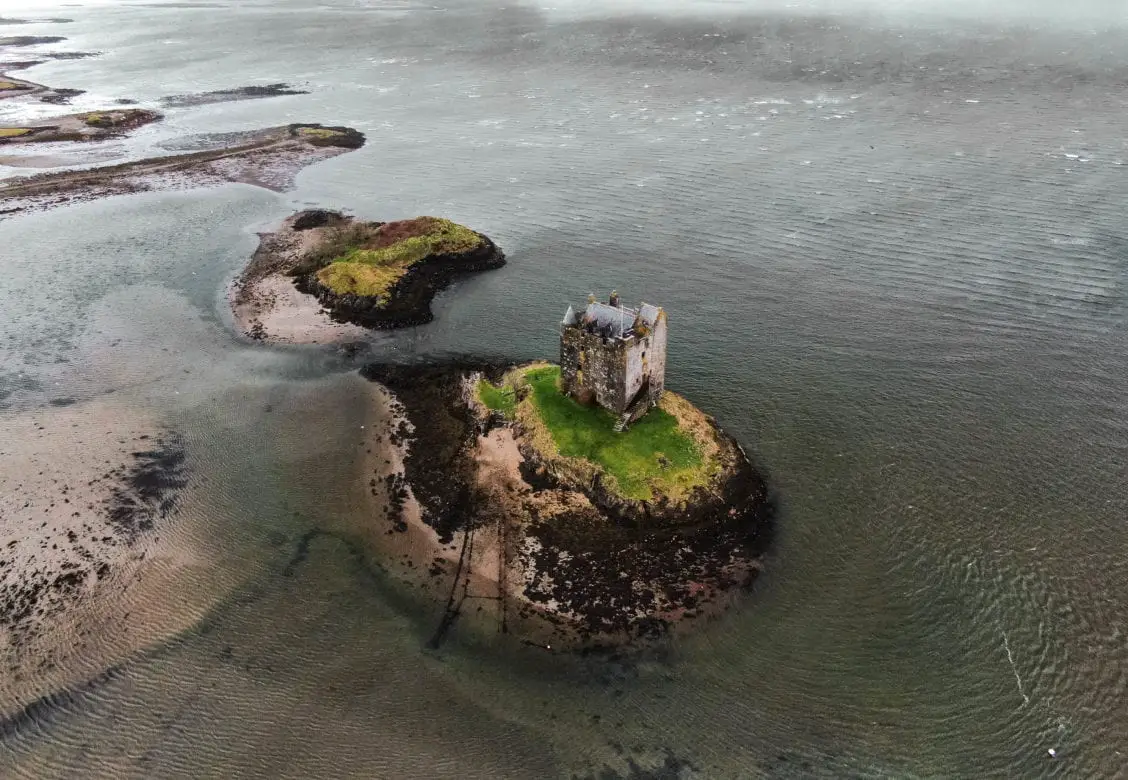 Day Trips from Stirling
There are endless sights within a short drive of Stirling which is why I loved having a home base there to explore the region. Other options nearby include falconry, additional golf courses, and of course, more castles. I chose my top 5 day trips from Stirling based on distance and the desire to see castles on the coast and get a taste of Scotland.
Disclosure: This post is in partnership with Visit Britain. All opinions are my own.