Marrakech is a wonderfully chaotic city and that is all part of the charm of this Moroccan hub. However, the hustle of Jemaa el-Fna square is only one side of the story. Marrakech is home to tranquil gardens, spas, and rooftop retreats. After a full day exploring the maze of streets it is nice to go back to a peaceful riad to get away from it all. If you only have a couple of days in Marrakech you are going to have to make the most of it.
Here is how to spend 48 hours in Marrakech.
Stay in a Riad in the Medina
These courtyard houses in the medina are an attraction in themselves. There are hundreds of riads to choose from and most are moderately priced. You can spend anywhere from $15 per night up to a few hundred dollars. It all depends if you are looking for luxury or a simply a home base to explore Marrakech.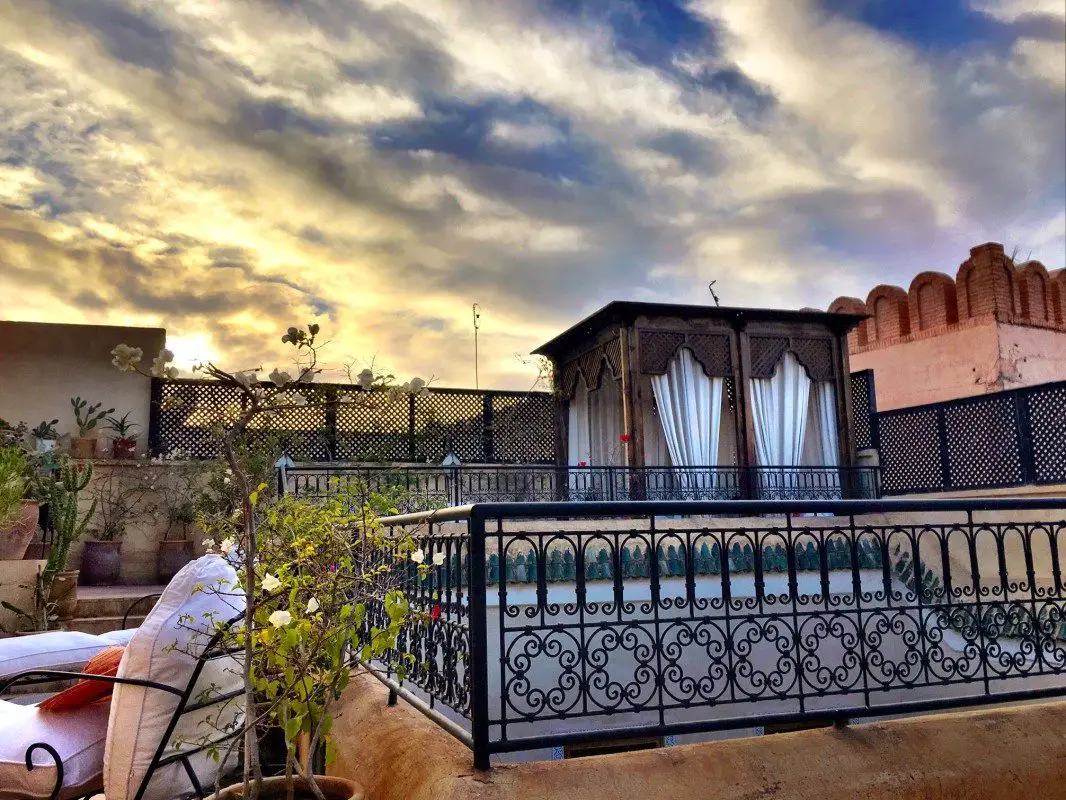 I stayed at the Riad Dar Zerban which I found on Airbnb. Airbnb is a great place to find accommodation and many riads offer breakfast and dinner by an on-site cook. Dar Zerban even had a security guard who sleeps overnight on the property. He was there less for security and more to help direct me to the market, restaurants, and to let me in at night. Overall, I highly recommend Dar Zerban.
Locating your riad in the medina can be a bit of a challenge but that is part of the fun. Ask your host for a point of reference to give the taxi driver and you'll have no problem locating your riad.
Explore the Medina
Get lost in the labyrinthine medina in Marrakech. After breakfast head out the door and and just start exploring. The narrow streets will wind all around the medina full of storefronts and and restaurants. Dar Yacout is very well known in the medina and is a good option for dining. The restaurant is a site all in itself with traditional architecture and live entertainment.
Tip: Don't let locals or kids "show you the way out" if you get lost unless you are prepared to tip them. This is a common ask and can easily fool anyone when a friendly local offers assistance. If you do need help walk in a hotel or restaurant to ask for directions. It is a maze but you will find your way eventually and that is part of the fun.
Relax in the Gardens
Marrakech is known for beautiful gardens and Jardin Majorelle is no exception. French painter Jacques Majorelle (1886-1962) perfected this garden over forty years. The garden covers two and a half acres and is home to exotic trees, plants, and manicured to perfection. The pools and streams create a sense of serenity throughout. This is in pleasant contrast to the hustle and noise of Jemaa el-Fna and the rest of the city.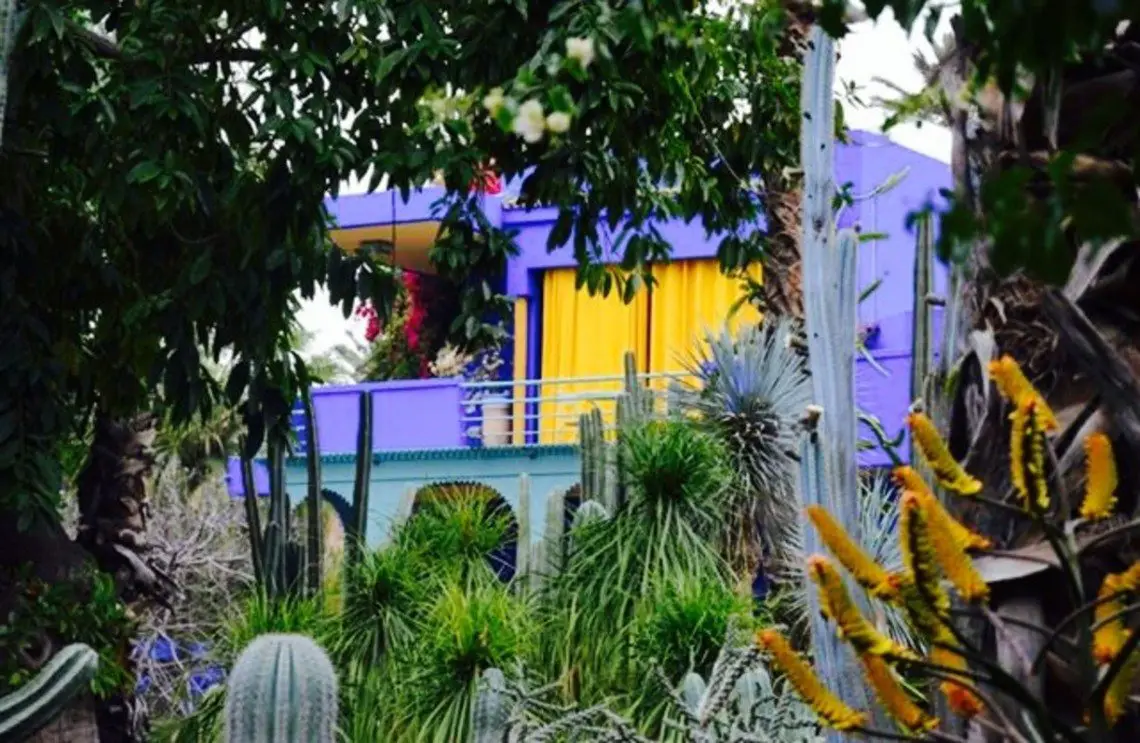 Spend the Evening in
Jemaa el-Fna
Snake charmers, monkeys, and orange juice. Jemaa el-Fna is an interesting place to say the least. Is it touristy? Of course but it also a place for locals to shop and eat in the evenings. Arrive before the sun sets to watch Jemaa el-Fna come alive as night falls. Don't fill up on dinner because there are dozens of local street vendors to sample.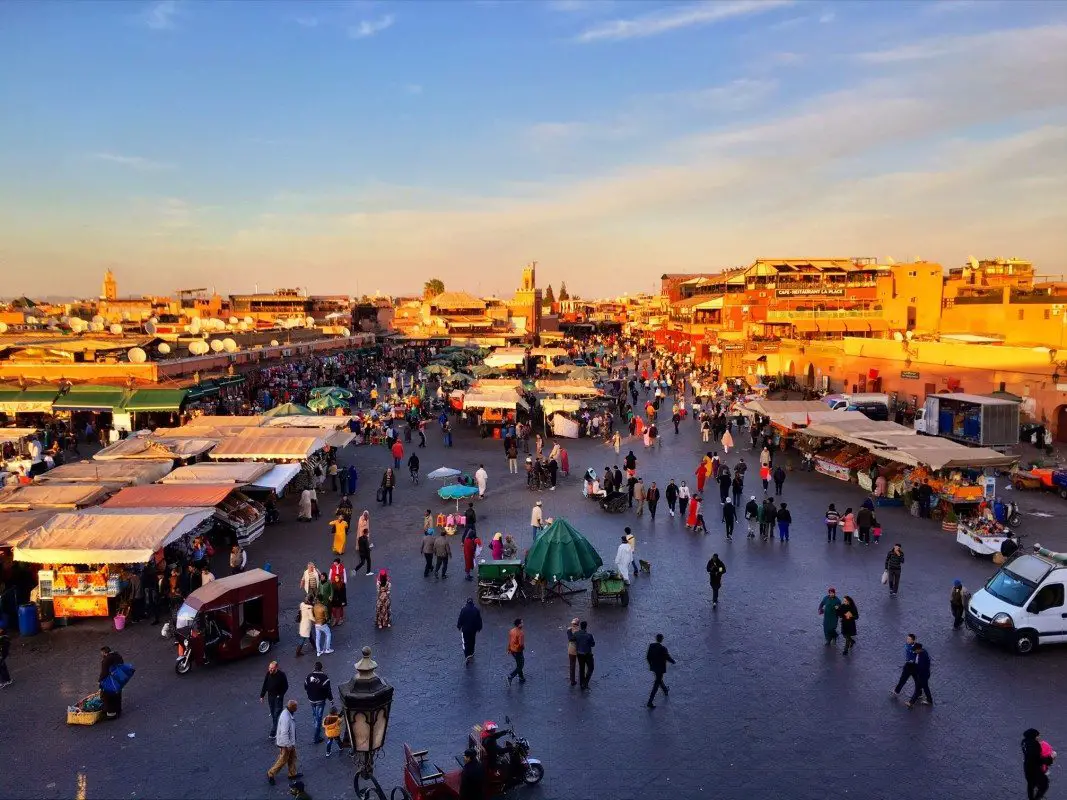 Keep in mind some vendors and shopkeepers can be pushy and they will shout your way. Just make a plan and stick to it and don't be bothered by those trying to convince you to take a selfie with their cobra-unless of course that is something you're up for.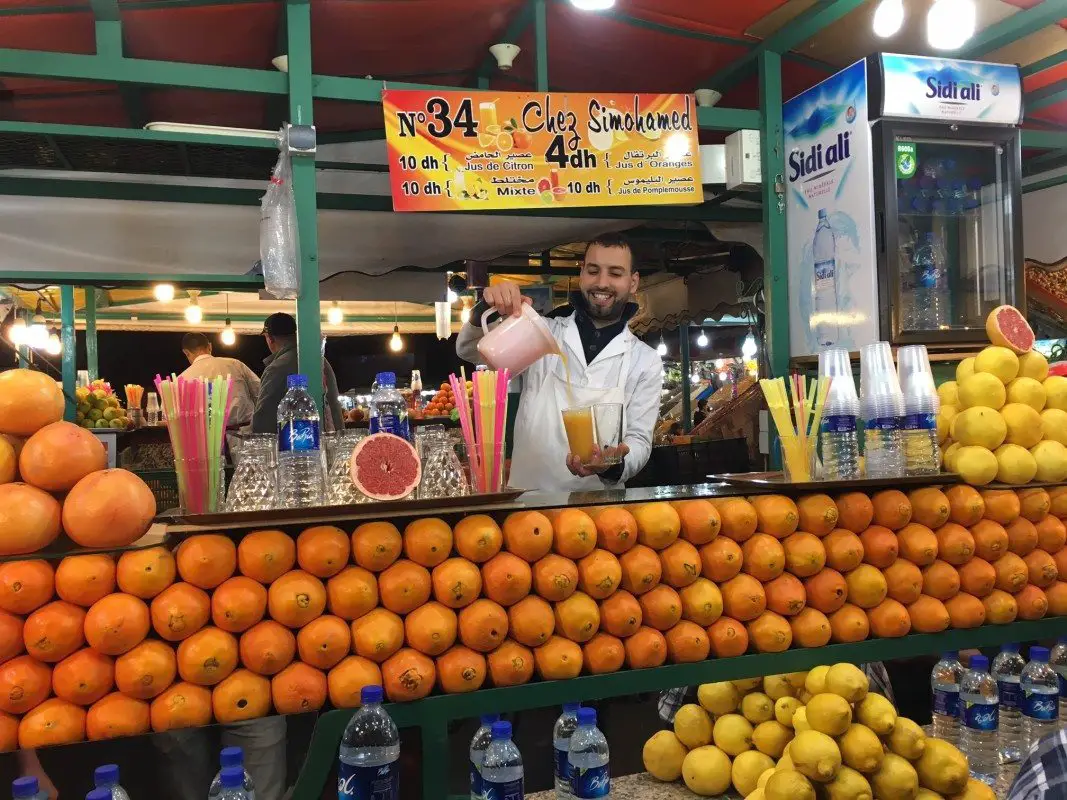 Be sure to grab a glass of freshly squeezed orange juice from one of the juice stalls. This a refreshing and cheap a treat in Jemaa el-Fna. The sites and sounds of the sqaure are fully on display at nightfall so be sure not to leave too early. Live music, storytellers, shops, and cafes are all available into the night.
Don't be afraid to stray from Jemaa el-Fna. Nearby is the Koutoubia Mosque and countless shops to browse between snacking on street food and dodging snake charmers in the square.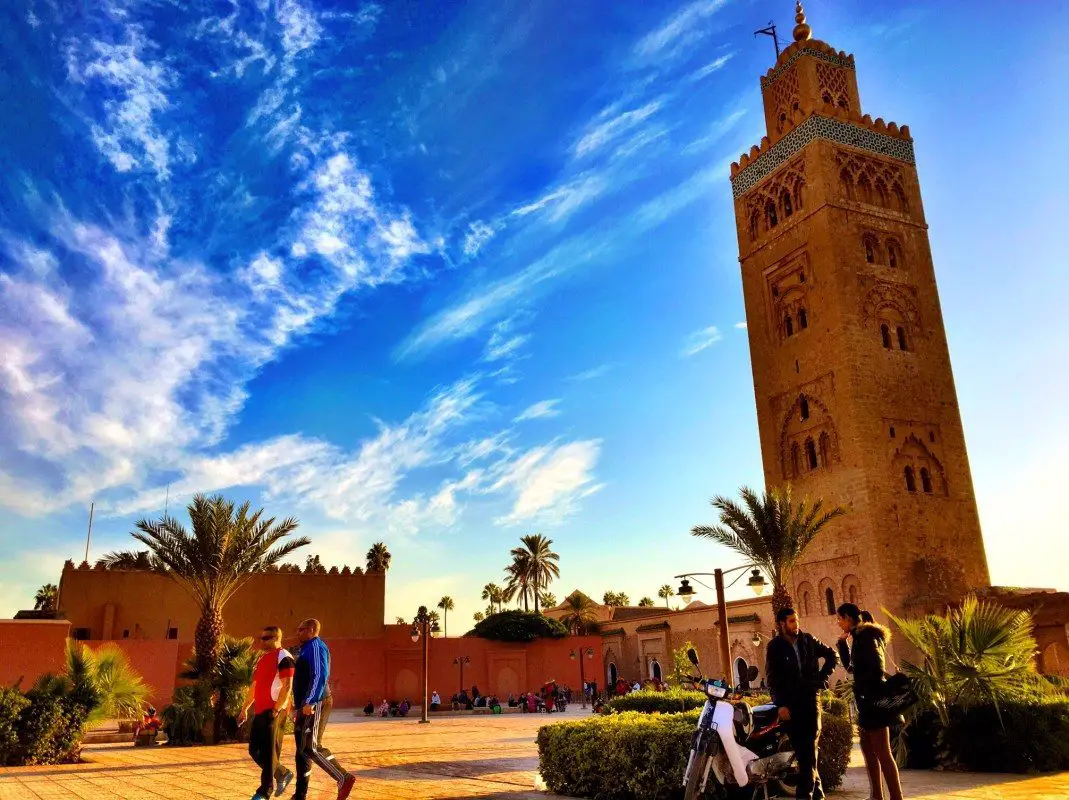 48 Hours in Marrakech
You could spend an entire day wandering the medina or exploring Jemaa el-Fna. How you spend your extra time is completely up to you but I recommend treating yourself to one of the famous spas of Marrakech. The spa at La Mamounia might be exactly what you need after two full days of sightseeing.
Enjoy your 48 hours in Marrakech and don't be afraid to get lost because that is all part of the fun in a city like this. Many people have mixed impressions about visiting Marrakech but after seeing it for myself I can say I would love to return and spend more time there.
Garden photo via Trover