Choosing the best host for your travel blog is important. Price, security, and speed are all key factors when choosing a host or switching to a new one. Whether you are starting a travel blog or simply looking to make a switch in your hosting provider this will weigh the pros and cons of each service.
Also see: How to Start a Travel Blog
I have used a few hosts over the years but the two I continue to use and recommend are WP Engine and Bluehost. They both are great in their own ways and set themselves apart with a few important features. Determining which features are best for your travel blog is what you need to determine.
WP Engine or Bluehost: Which is Best for Travel Blogging
First, let's take a look at Bluehost. They offers a few different packages right away that are cheaper than the hosting plans at WP Engine.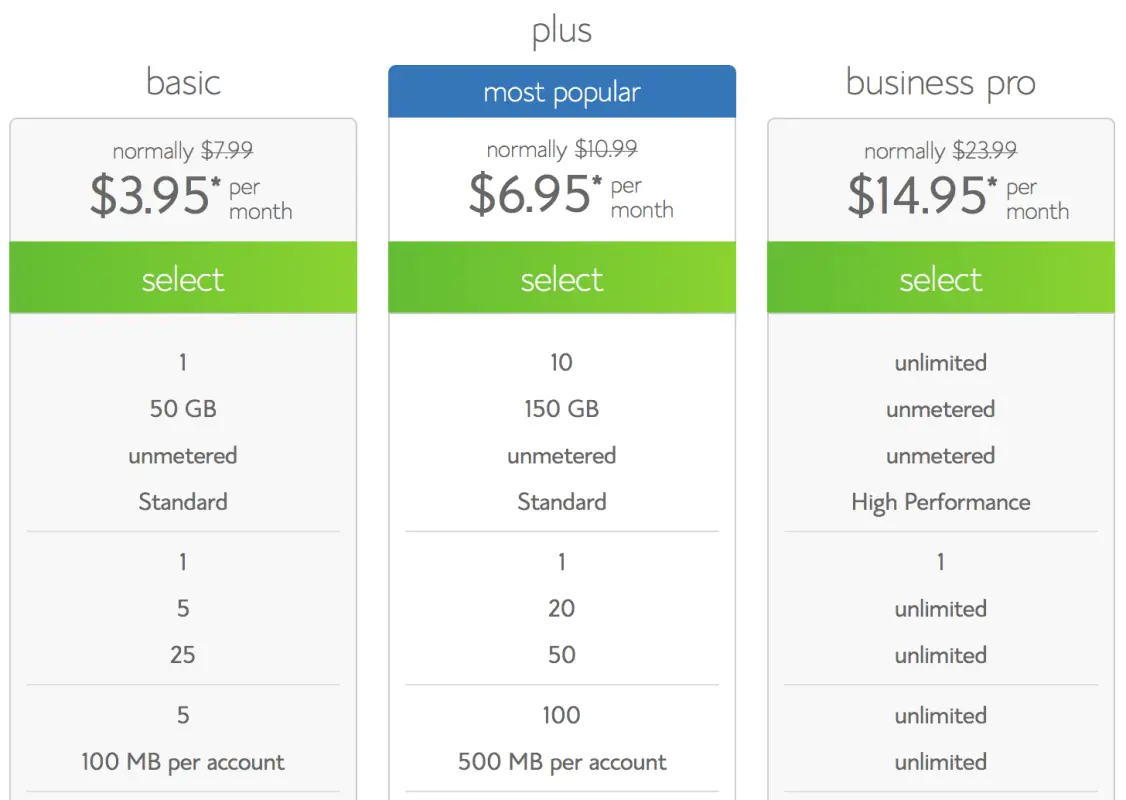 These are all shared hosting plans which means you do not have a dedicated IP address and you will be sharing a server with a lot of other sites. I host many smaller sites on shared hosting accounts and they all run smooth. However, Triphackr traffic has increased to the point where I need dedicated hosting and speed.
Bluehost also offers a plan designed for WordPress users specifically. This plan costs slightly more than the Plus Plan offered above but includes a few more features for your travel blog.
More on Bluehost Blogger Plans.
How to Choose a Bluehost hosting plan
The Blogger Plan is a great option and specifically designed for sites that use WordPress. Since WordPress is the most popular blogging platform they made this an attractive option at a good starting price.
If you are simply looking to host a lot of sites on a shared service you can go with a cheaper plan such as the Plus Plan shown above.
You can always upgrade your plan at a later date. It is a lot easier to switch hosting plans than switch hosting providers.
WP Engine For Travel Blogs
I moved Triphackr over to WP Engine a few years ago and have been very happy with it. WP Engine is designed for bloggers that use WordPress. They make installing and managing your blog very simple.
The security and speed is what stands out the most over other hosting providers. I have had sites breached when hosting with HostGator (I do not recommend them) but WP Engine has prevented attacks over the years. Attacks on your site will happen and the key is to have a great security team ready to prevent it.
I switched to WP Engine for the speed and the ability to handle an increase in traffic but let's take a look at their plans first.
Note: I did not switch from Bluehost to WP Engine. I moved from HostGator to WP Engine and moved my other sites to Bluehost.

WP Engine offers a great Personal plan to start with. This is only a little more than the Bluehost $24.99 WordPress plan (after the first month rate of $12.49).
I started with this plan until I was regularly exceeding 25,000 visits a month on Triphackr. When you are topping 100,000 visits a month you can move to the Professional plan but there is no need to worry about that if you have just started a travel blog or you fall somewhere in the middle.
Why I Like WP Engine
The support teams is very responsive on the phone, email, and even on Twitter. If you need help they are ready right away.
They have prevented

DDoS attacks on multiple occasions to protect my site from malicious bots.

The site speed increased immediately when I made the switch to WP Engine.
It has been a great hosting provider for Triphackr to grow as traffic increased and passed 100,000 visits per month.
Which is Right for You: WP Engine or Bluehost?
I don't think you can make a wrong decision here. I have travel blogger friends who speak highly of both options. Pick a plan you can grow into and stick with your hosting provider. Changing hosting providers isn't fun which is why I recommend committing to Bluehost or WP Engine.
The next step is to take a closer look at hosting plans on each site and start travel blogging.