Nairobi is a great city for a layover. There are a lot of amazing sites near the city center and the only thing you will need to worry about is that terrible Nairobi traffic. On my flight from Kilimanjaro to Kigali I purposely planned a long layover in the city. I had roughly a 10 hour layover in Nairobi and planned to make the most of it.
Planning a Layover in Nairobi, Kenya
When booking your flight plan as long of a layover as possible in Nairobi. Customs and immigration isn't a problem but driving to and from the airport can take valuable time away from your day in the city. My flight landed in Nairobi at 7am and departed for Kigali at 5:40pm. Next time I would book a later departure out of Nairobi since I had to be back at the airport by 3:40pm to check-in for my flight.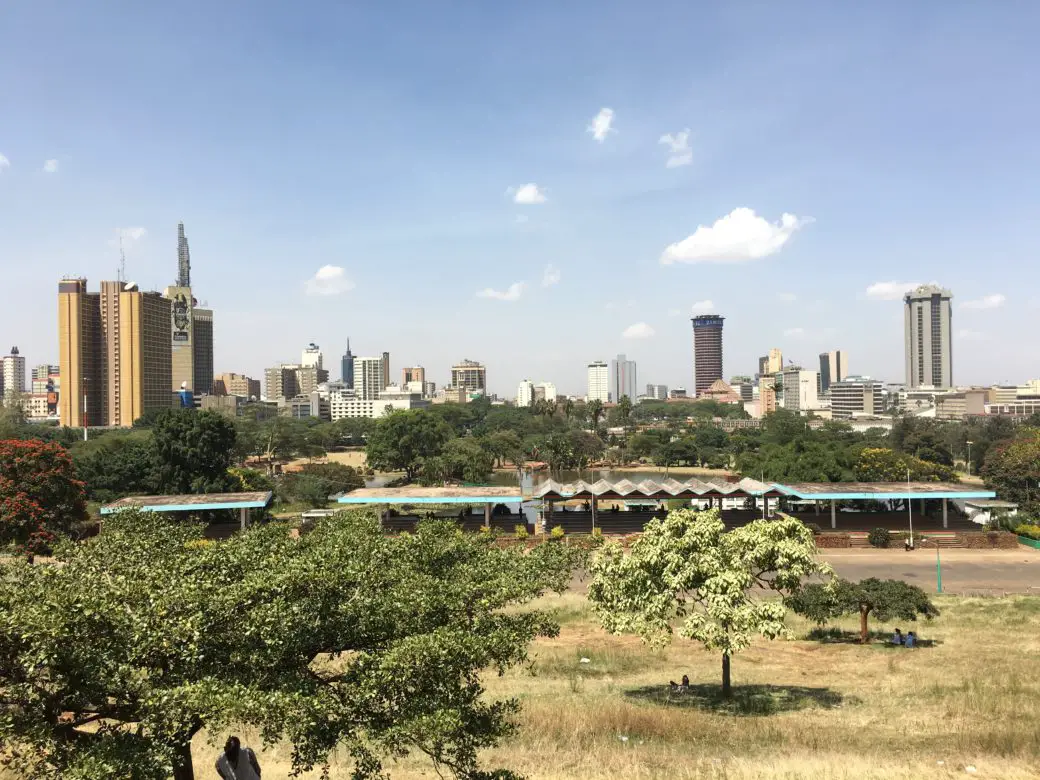 You can plan a Nairobi layover in 10 hours but I wouldn't recommend anything less than 8 hours. A 12 hour layover in Nairobi would be best so you won't need to rush back to the airport. There is plenty of time to see a few great attractions. Below are some of my favorite sites in Nairobi to do on a layover.
Giraffe Center
The Giraffe Center in Nairobi was at the top of my to-do list when I was planning my layover in Kenya. The Giraffe Center is a non-profit with a large focus on conservation. Their mission is "to promote sustainable environmental conservation through education for the youth in Kenya."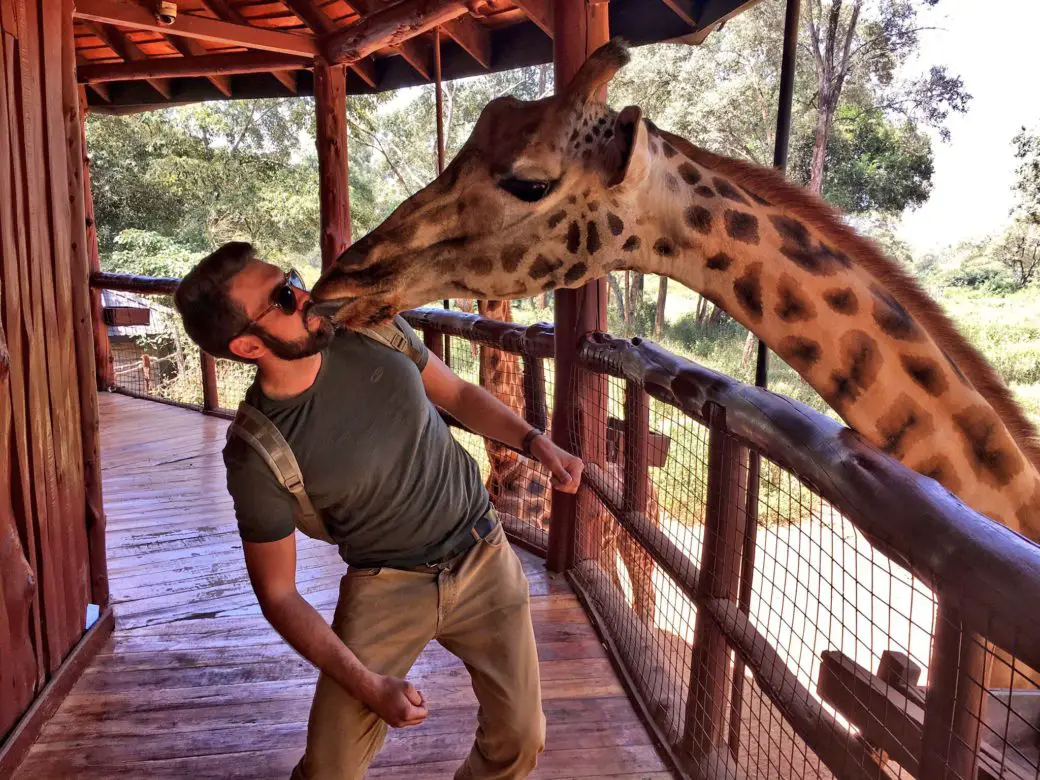 Getting to the Giraffe Center from Jomo Kenyatta International Airport can take over an hour depending on traffic and time of day. It is a large time commitment to reach it but you don't need a lot of time there once you arrive. If this is a must-visit for you (like it was for me) I recommend heading here first and then continuing your Nairobi layover after visiting the Giraffe Center.
More info: Giraffe Center
Nairobi National Park
The most amazing thing about the Nairobi National Park is it located directly next to the city. If you have a long enough layover it is possible to tour the park for the day.
If you choose to visit the National Park I don't recommend doing much else in the city because this is a big commitment. Since I was planning a safari later on my trip I chose to skip the park and head to other parts of the city. This allowed me to see a few places around Nairobi and make the most of my layover.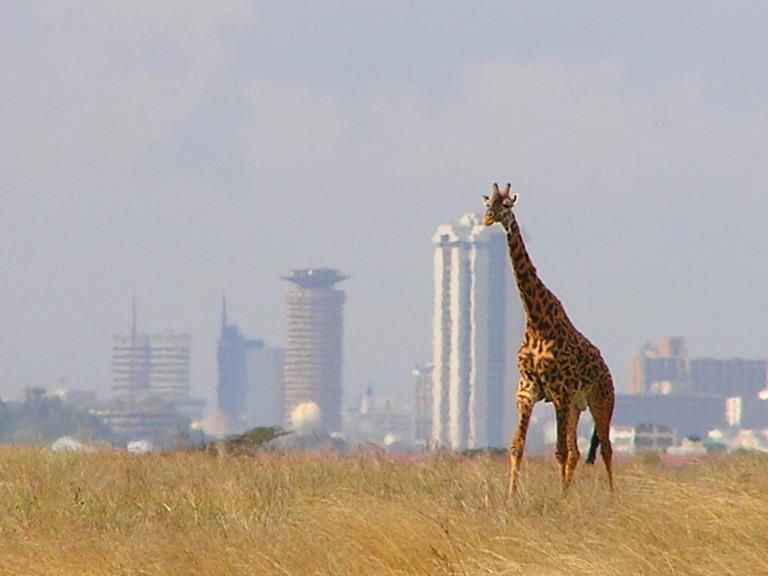 Park Entry Fees:
$43 USD for non-resident adults
$22 USD for non-resident adukidslts
More info: Nairobi National Park
David Sheldrick Wildlife Trust
The David Sheldrick Wildlife Trust is another wonderful place to visit during a layover in Nairobi. The David Sheldrick Wildlife Trust is the most successful elephant orphan rescue program in the world. Their primary goal is conservation and rehabilitation. It is a frequent stop for school children as well as visitors. The highlight is always watching the baby elephants and just like the Giraffe Center this doesn't need to be a long stop.
Karen Blixen Museum
If you have seen or read Out of Africa you will know Karen Blixen. Her most well-known book was from her time spent in Kenya and this museum became her house when she purchased it with her husband in 1917. The Karen Blixen Museum is open to the Public every day from 9:30am to 6pm and guided tours are open continuously throughout the day. I really enjoyed this portion of my Nairobi layover and I recommend making a little time to see Karen's home for yourself.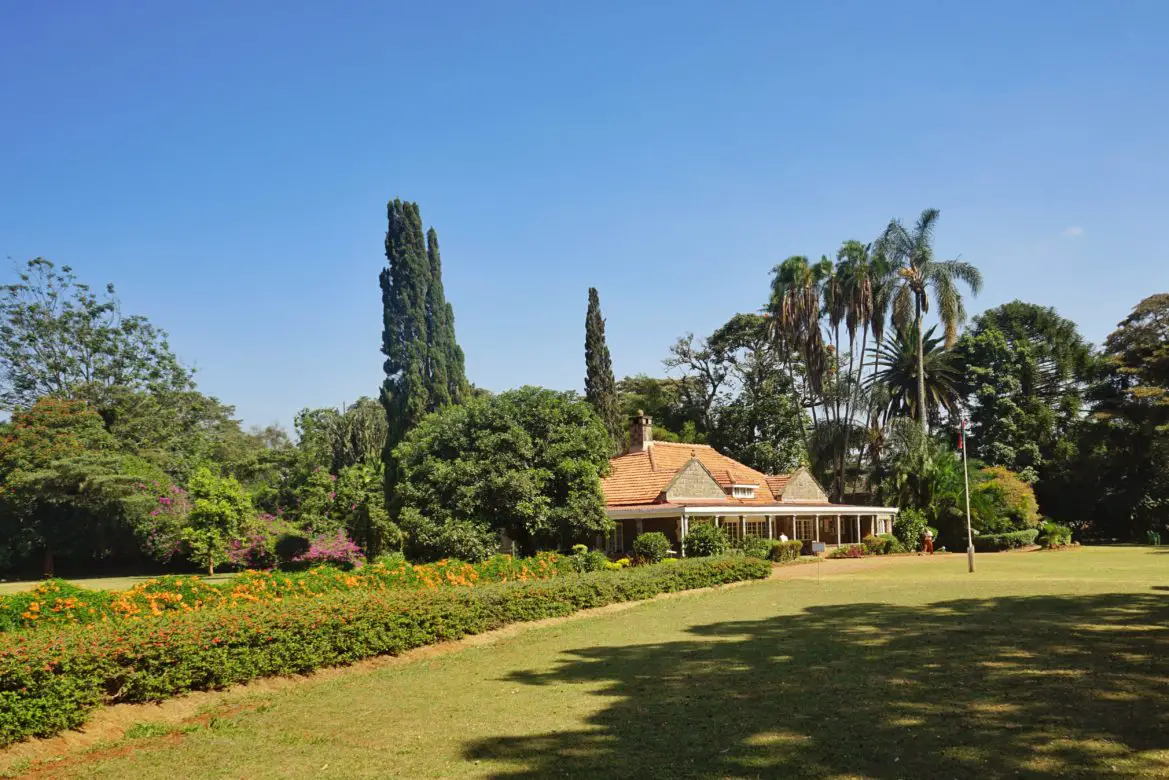 Nairobi Layover Sample Itinerary
8-10am- Nairobi Walking Tour
11-12am- Giraffe Center
12-1pm- Baby Elephant Orphanage
1-2 pm- Lunch
2-2:30pm- Kazuri Beads
3-4pm- Karen Blixen Museum
Visa on Arrival in Kenya
Many nationalities will need a visa to enter Kenya. I had an East Africa visa since I was touring the region but if you need a single-entry visa that can be purchased as well. The transit visa is the best deal and will only cost you $20 USD. A transit visa in Kenya is good for up to 72 hours which is more than enough time for an extended layover in Nairobi.
Visa fees Kenya

a) Single entry Visa $50.00
b) Multiple entry Visa $100.00
c) East Africa Visa $100.00 – allow travel between Kenya, Rwanda and Uganda with the same multiple entry visa.The holder of the East Africa Tourist Visa shall enter the region from the country that issued the visa and move within the two other countries without applying for another visa or paying another visa fee.
d) Transit Visa $20.00
e) Administrative fee for referred visa $10.00
Apply for Kenya transit visa online
More info about visas for Kenya
Booking a Nairobi Layover Tour
I recommend hiring a driver to take you around Nairobi for the day or booking a tour guide with a local company. I used Nairobi Day Tours. After emailing them my arrival and departure information they put together a sample itinerary for me based on what I was most interested in. My guide was professional, knowledgeable of the city, and most importantly a great navigator in the crazy traffic.
My Favorite Travel Gear
I carry a 20 liter day pack from Peak Design that holds 2 cameras, a drone, back up batteries and other daily travel essentials. If you're curious about my favorite travel gear you can check them out below.