Gogo inflight WiFi is handy but sometimes I simply want to check my email or send a few texts while I am up in the air. Many domestic flights offer cheap $5 passes for an hour of WiFi but international flights are often much more expensive.
On Delta flights equipped with WiFi there is a simple hack to allow you access to send a texts, check your email and even browse the web for free. I have tried this trick on the past few domestic and international flights over the summer and it has worked every single time. I figured when I did it in June it would be fixed by now but it is still free to use.
How to Get Free Gogo Inflight WiFi
Each time you "hack" the WiFi you will have access to Gogo Inflight for around 15 minutes from my experience. I didn't officially time this so it could be closer to 10-15 minutes. This is probably against some terms of service so do it at your own risk.
Delta has a service called Delta Studio that allows you to watch movies and shows on your mobile devices, tablets, and laptop for free. There are some paid premium movies offered but those are only free to certain passengers. In order to use Delta Studio and watch free movies you need to download the Gogo app. Since you probably didn't download this before you left they allow you to download it inflight.
This is where you take advantage of the free WiFi offered to download the app and start using the inflight WiFi for free.
Step 1
Connect to Gogo Inflight WiFi. Once connected open your browser and head over to Gogo Inflight Delta homepage (it should bring you there by default when you open your browser). I am not sure if this works on other airlines but it is confirmed on Delta.
Step 2
Click on "Watch for Free" in the Delta Studio to watch free movies. This service is available without buying Gogo WiFi. It is really useful on flights without inflight entertainment on seat-backs.
More importantly, it is also serves as a gateway to free WiFi.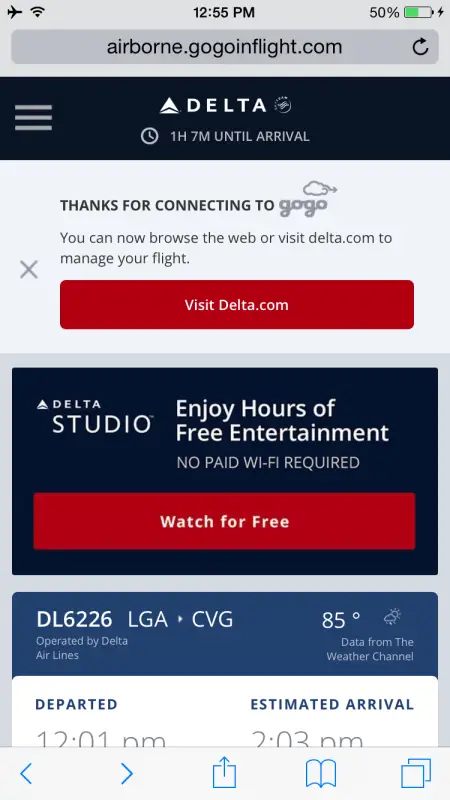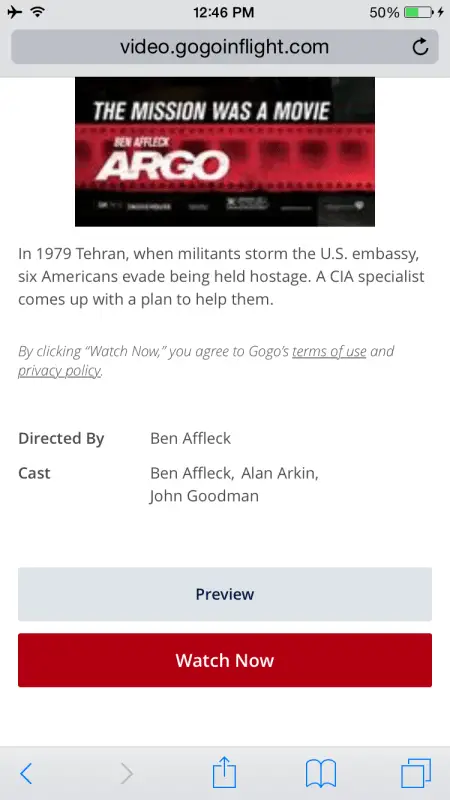 Select one of the free movies in the studio to watch if you are seated in economy. The first page will likely be the premium movies.
Choose your movie and select "Watch Now."
Step 3
Type in the captcha code and you will be asked if you have the Gogo app or need to download the app.
Even if you have the app select the option to "Download on the App Store."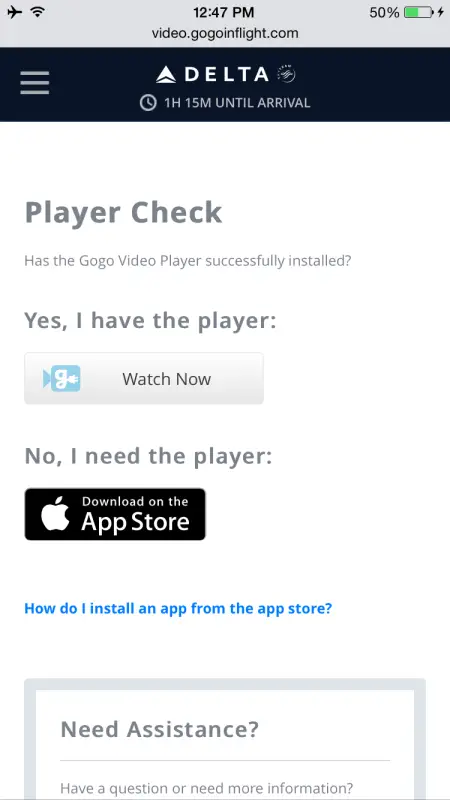 By selecting "Download on the App Store" you will be taken to the App Store from Safari.
Step 4
Leave the App Store once Gogo takes you there.
You are now connected to Gogo Inflight WiFi and can browse freely and text away on iMessage, WhatsApp, and use the WiFi however you want.
It will last 10-15 minutes and then it will redirect you to Gogo's pricing page to select a paid package.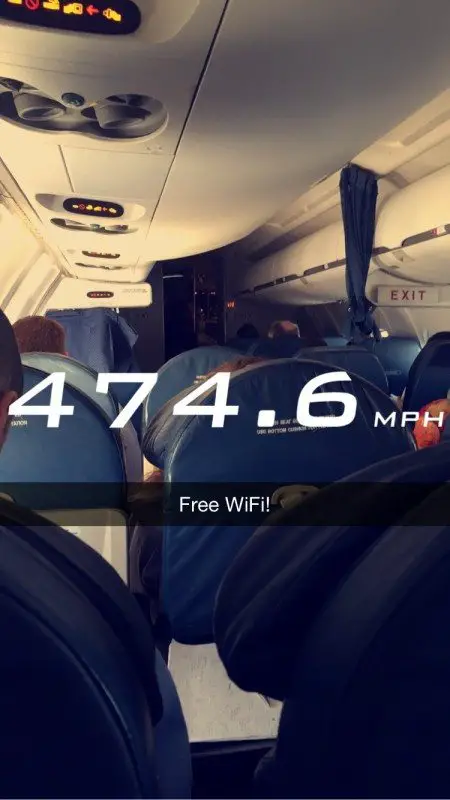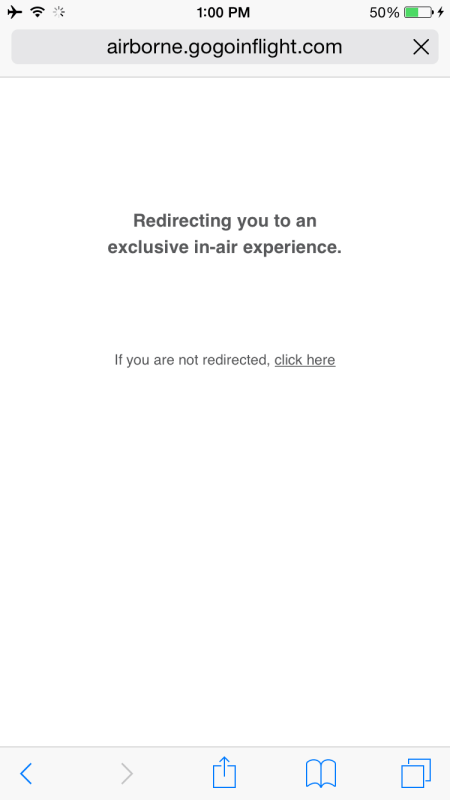 Step 5
Repeat this process as many times as you need. I did it for the entire duration of my flight and had no problems with it.
It works on any Delta flight equipped with Gogo WiFi. This includes international flights which I tested on the a return flight from Milan in early September.
Who knows how long this will be available but it is a simple little hack and it has lasted all summer.