Deep inside Sagarmatha National Park you will come across Gorak Shep, a small Himalayan village found on the journey to Everest Base Camp. This is the last resting spot for most trekkers on their trip before making the final trek to Everest Base Camp.
Most journeys will pass through Lukla to Namche Bazaar, Tengboche, Pangboche, Dingboche, Lobuche, and finally Gorak Shep. After a tea break in Gorak Shep we began our final push to base camp with Active Adventures.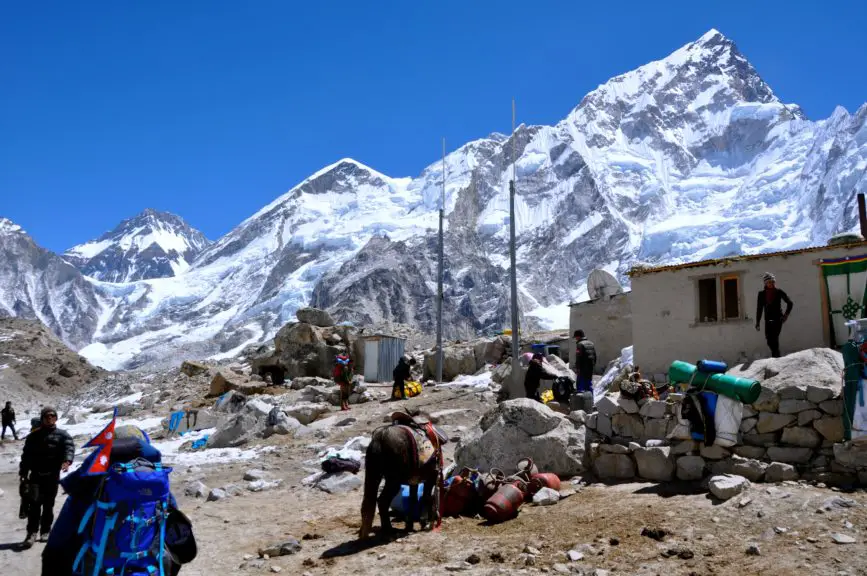 Gorak Shep: 16,942 ft
Gorak Shep was the original base camp for climbers in the 1950s before moving closer to the base of the mountain, just below the infamous Khumbu Ice Fall. It is located at 16,942 ft. Sleeping at this altitude is difficult and I can say from experience that is was not a pleasant one. But that is all part of the fun and makes the arrival at Everest Base Camp worth the effort.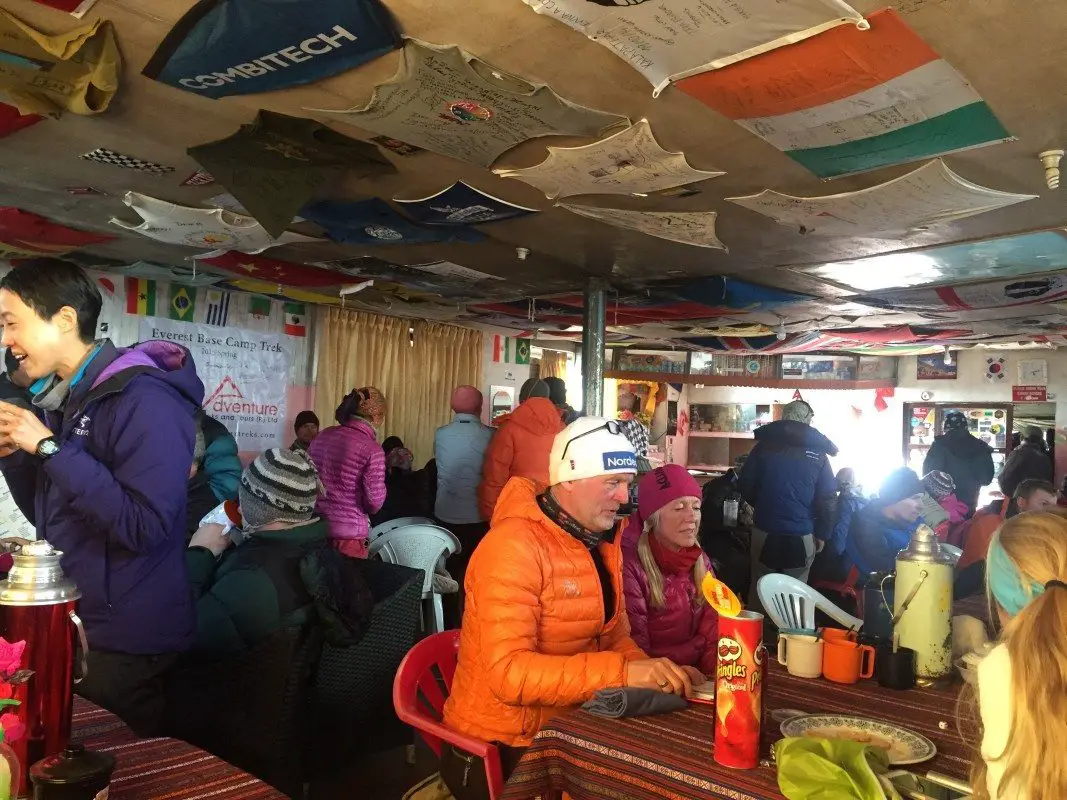 Lodging here is basic but a new lodge was being built this past April (2015) while I was there. The lodge is a common place for trekkers, guides, and porters to hang out in the evening and is more crowded than most lodges on the trek due to limited housing.
Nights are cold in the rooms but that should be expected at this altitude (and for most of the trek). And don't be surprised if the water is frozen in the toilet either.
Gorak Shep also had the best cell service of the entire trek. 3G was available if you have an NCell SIM card or hotspot. Of course it is nice to avoid WiFi and social media but it is a nice way to check-in upon reaching your goal of Everest Base Camp.
Kala Patthar: 18,209 ft
Gorak Shep is also the starting path for the ascent of Kala Patthar which is 18,209 ft. Kala Patthar climbs start very early in the morning. We had a 3:30am wake-up call and left at 4am to start the climb. The goal is the reach the top by sunrise for an incredible view of Mt. Everest and the sun coming over behind it.
Many climbers can do this in 2-2.5 hours but it took me closer to 3.5+ hours. It was the most tired I had been on the trek but I still made it for the sunrise.
The good news is on the way back down to Lukla I felt like a new person with all that extra oxygen. Oxygen levels at EBC are 50% of what they are at sea level. This makes every step a little bit more challenging and catching your breath more difficult.

This is an optional climb for all trekkers but it will take you to your highest point on the trek and the views are spectacular. This was the most difficult day of the trek for me and was incredibly painful.
I was fighting serious shortness of breath and devastating headaches all morning. It felt like getting hit by multiple migraines at once and the only relief is getting to a lower altitude. The only problem is I had to go up before our late morning descent to a lower village.
Luckily Gareth, Tourist2Townie, was there to help keep me motivated and focused. The true pain of the altitude hit me back at the lodge during breakfast but I would still do it again every time. The Active Adventures team did Oxygen and heart rate tests every night at dinner to see how we were doing. Our team of 6 was strong and we all made it to EBC together thanks to our expert guides.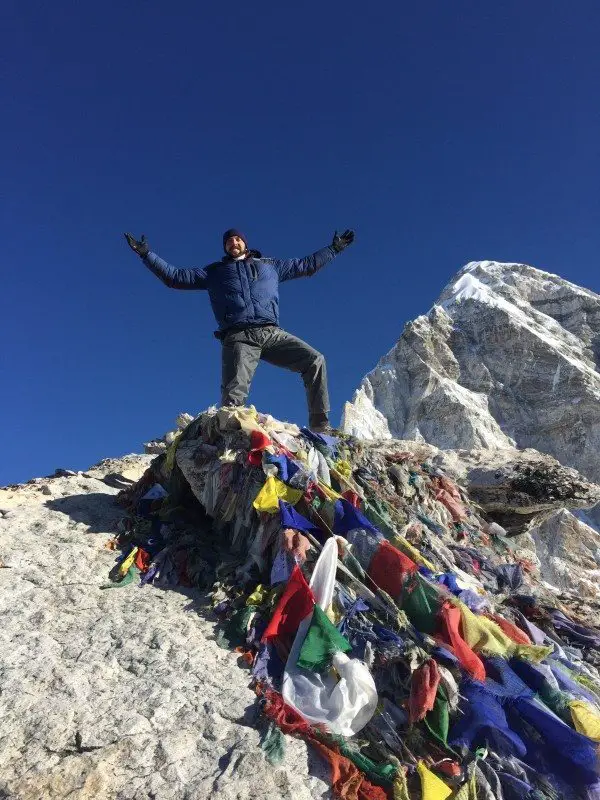 Everest Base Camp: 17,598 ft
The trek to Everest Base Camp was an incredible 19-day adventure that started in Kathmandu. Reaching EBC felt like we had completed the trek but in reality it was closer to the half-way point. The good news is the descent is quicker than the trek up to EBC.
It takes around 2 hours to reach EBC from Gorak Shep and the return is the same.
This trek defines the notion that traveling is all about the journey and less about the destination. I was excited to reach base camp but we only spent around 90 minutes at EBC. All the pain faded away when we posed for photos and celebrated our achievement with the team.
It felt great to reach our destination but I was equally as excited for the trek back down to Lukla and staying in new villages along the way. However, seeing EBC with my own eyes is something I will never forget and would recommend anyone looking for the trip of a lifetime.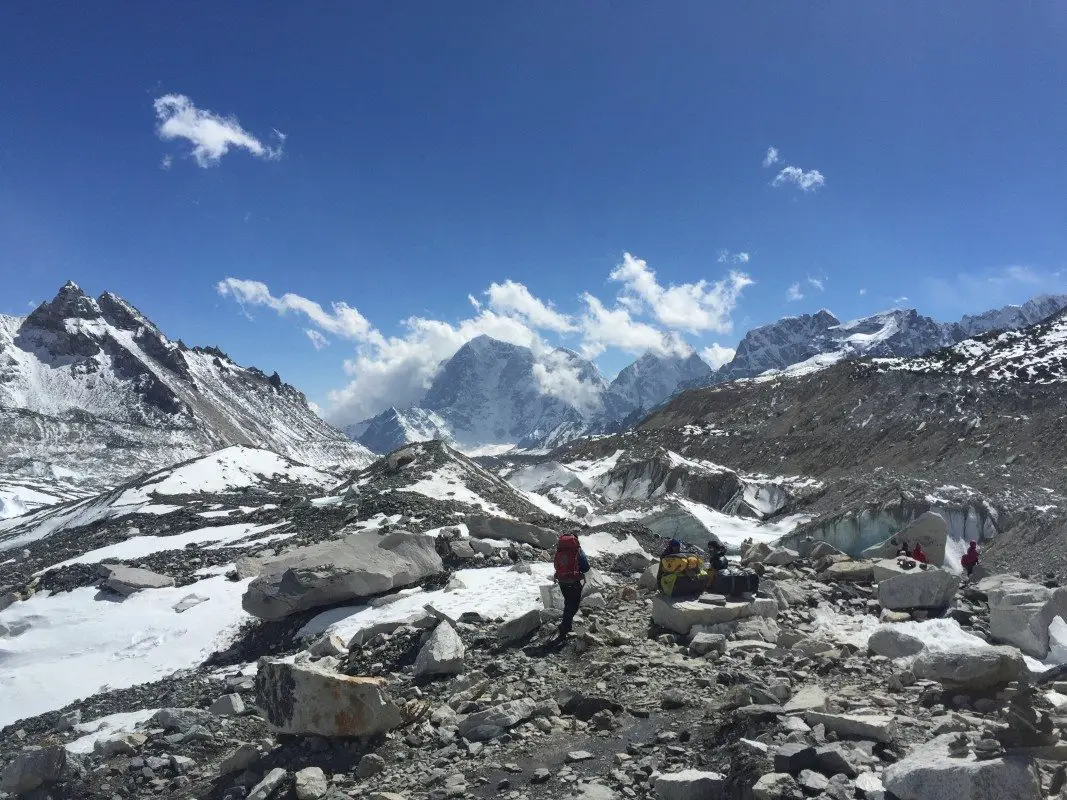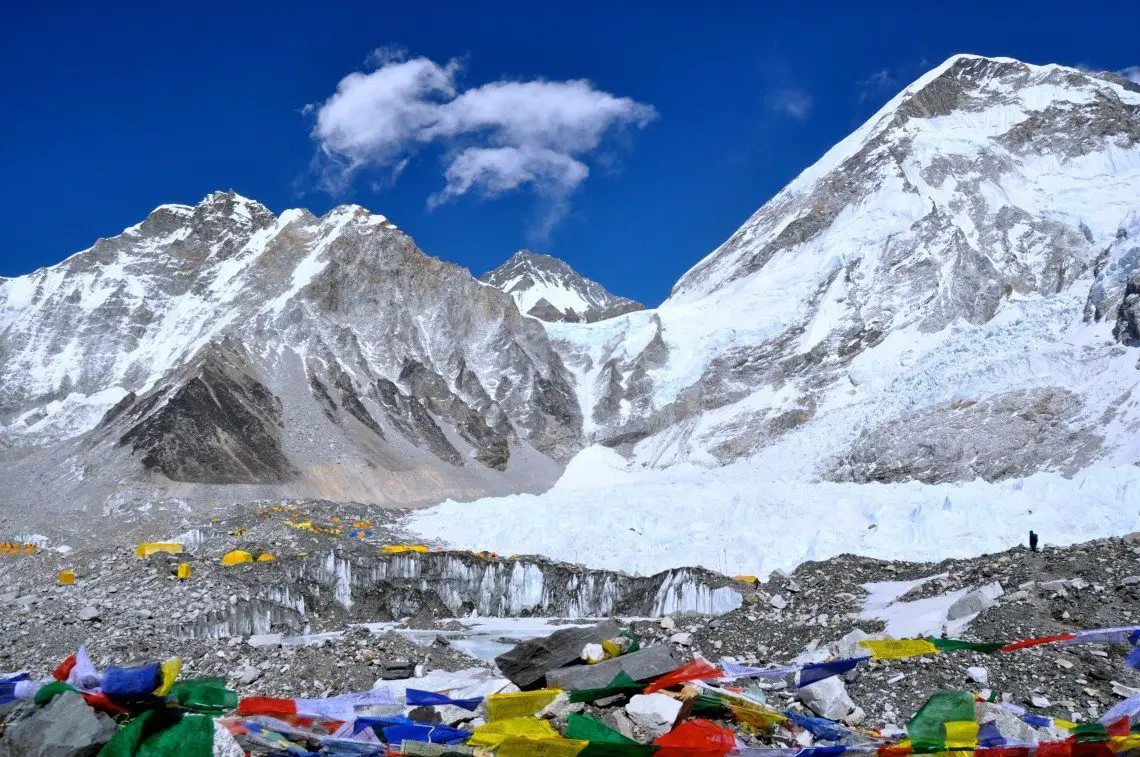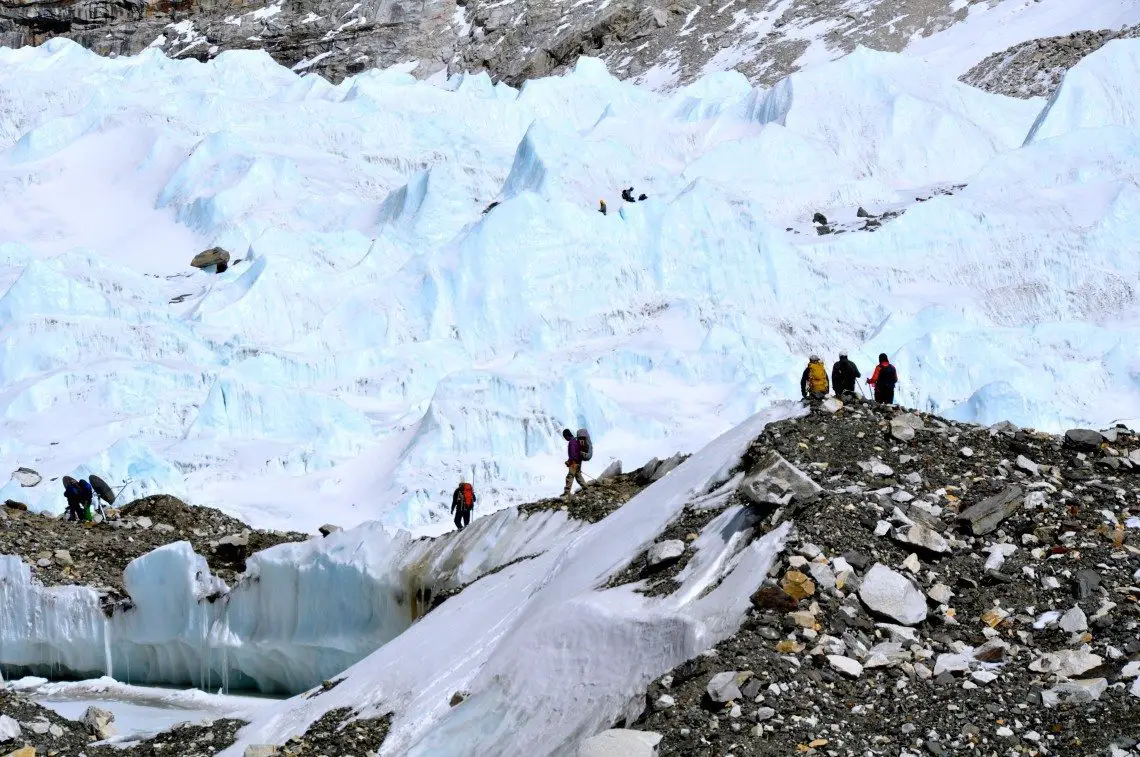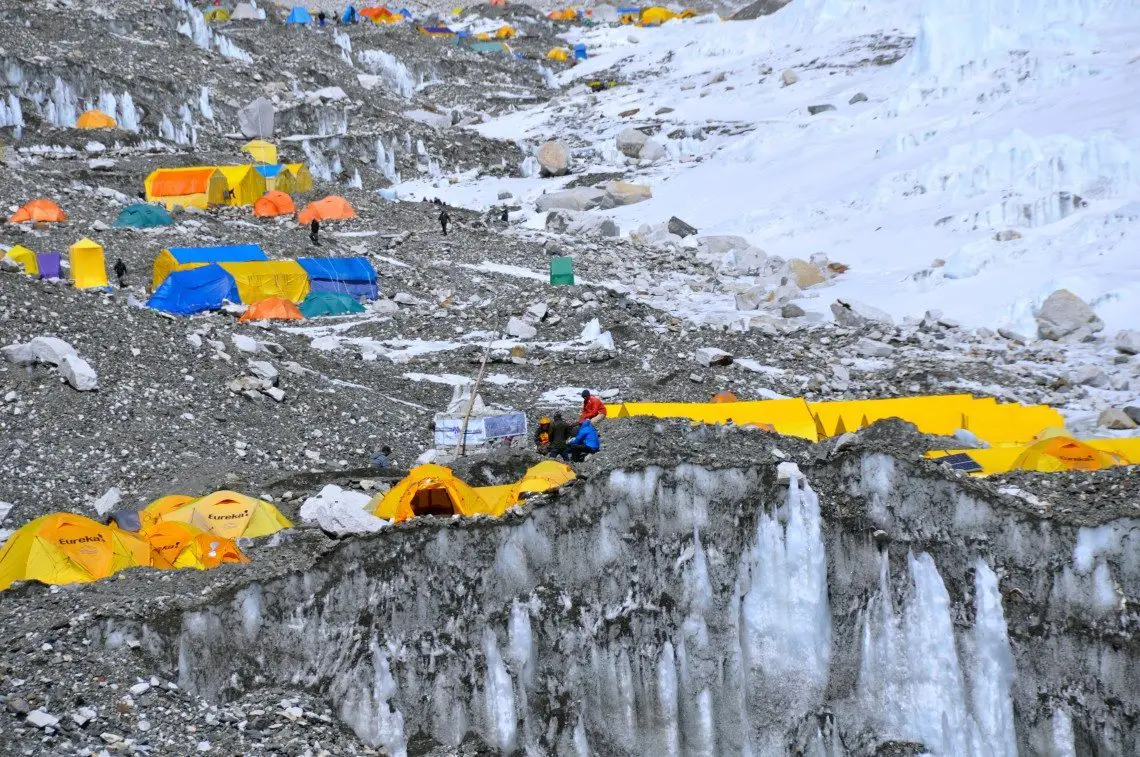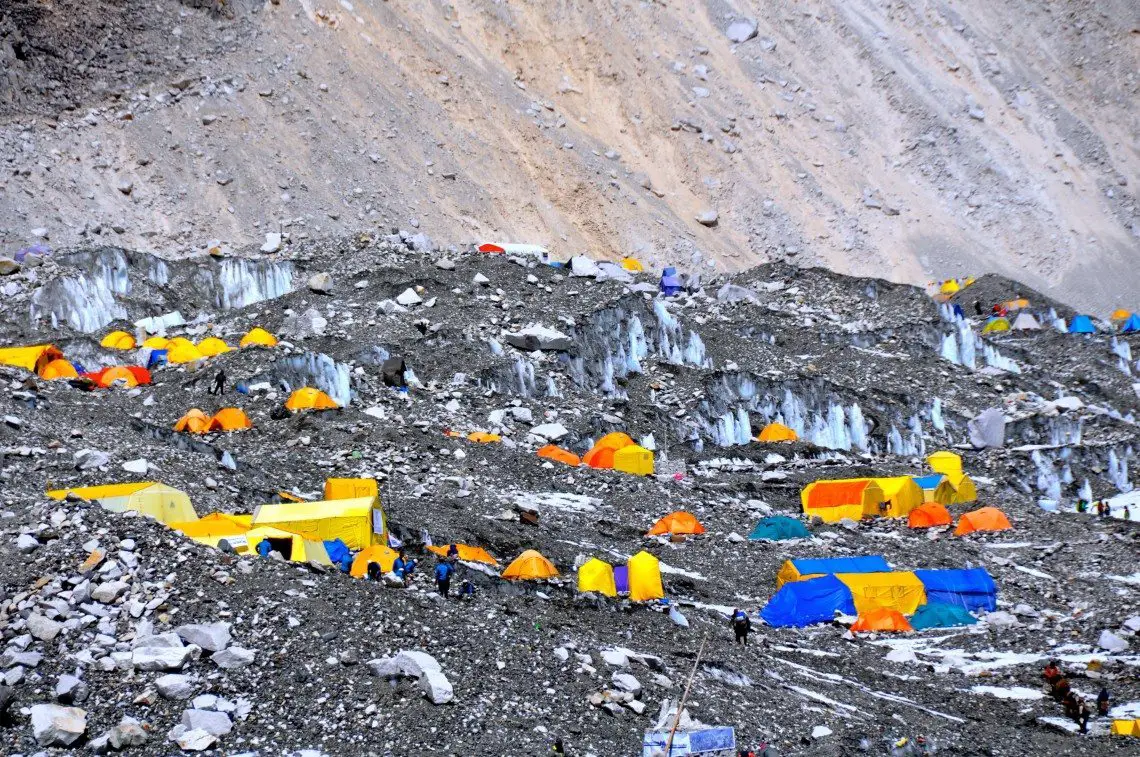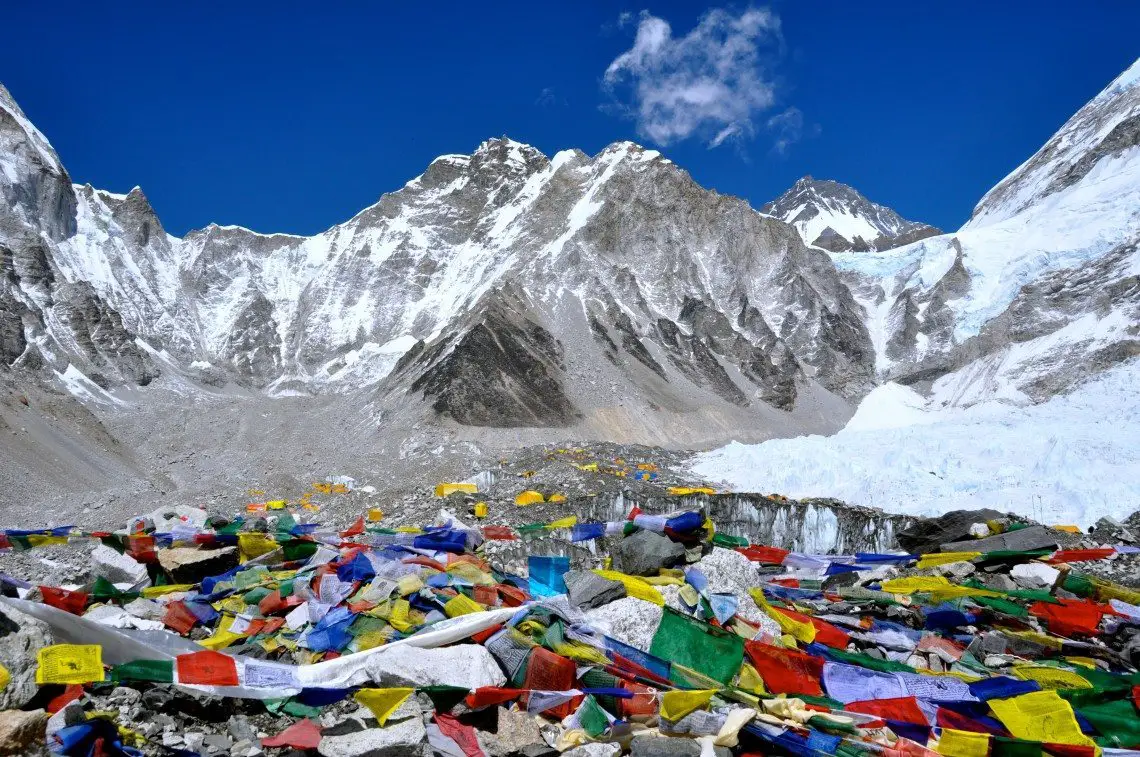 More Info About Everest Base Camp Trek