Amsterdam is any traveler's dream city. It is highly walkable, public transportation is simple, and it is only a short train ride from the airport. This makes it a great place to visit for the weekend or for a week. You can find hotel options of all types, including hostels, hotels, and house boats on the canal, but these boutique hotels are some of my favorites.
Hotel Estheréa
Hotel Estheréa is within walking distance to museums and overlooking the beautiful canals, Hotel Estheréa offers a unique Amsterdam experience. A 24-hour health club and a fitness center as well as a lounge with free access to WiFi.
Hotel Vondel
Located in Amsterdam's historical district, Hotel Vondel is housed inside seven 19th century mansions. It is conveniently located near Leidseplein, Vondelpark, the famous Van Gogh Museum, and the Rijksmuseum. You'll right at home in these rooms carved straight from old Amsterdam estates and well within walking distance to some of Amsterdam's greatest sites.
View Bed and Breakfast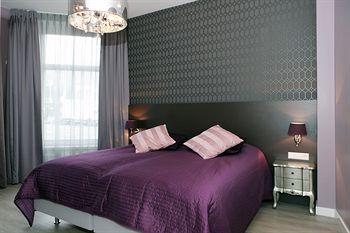 The View Bed and Breakfast is within a 15 minute walk to many great Amsterdam sites. Wi-Fi is free throughout the hotel. Each room features two beds and is uniquely decorated. Babysitting, laundry facilities, and a smoke-free environment make this a family-friendly option in Amsterdam.
The College Hotel
Don't be fooled by the name, The College Hotel is a couples-friendly hotel in De Pijp. This romantic hideaway is just 10 minutes from Stedelijk Museum and the Van Gogh Museum. Rooms feature free Wi-Fi, and the hotel has a bar and restaurant.
Studio Bloemgracht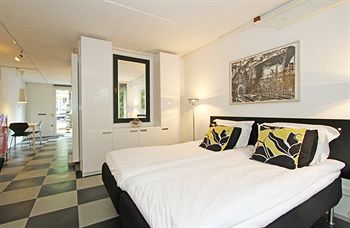 Studio Bloemgracht is in the wonderful Amsterdam neighborhood of Jordaan. The hotel offers incredible canal views and a wonderful stay. The Anne Frank House, Dam Square and Royal Palace are all within a 15-minute walk. Immerse yourself in this quiet neighborhood and make it your home while staying in Amsterdam.
Sir Albert Hotel Amsterdam
Sir Albert Hotel Amsterdam is an eco-friendly hotel in De Pijp. The hotel is a 15-minute walk away from Albert Cuyp Market and the Heineken Experience. Many of Amsterdam's famous museums are nearby as well.
Hotel Sint Nicolaas
Located in the historic district of Amsterdam, Hotel Sint Nicolaas is great for the entire family. All 27 rooms have free Wi-Fi, and and the lobby offers a cozy fireplace. New Church, The Old Church, Dam Square and Royal Palace are all only a 10-minute walk away.
Hotel The Exchange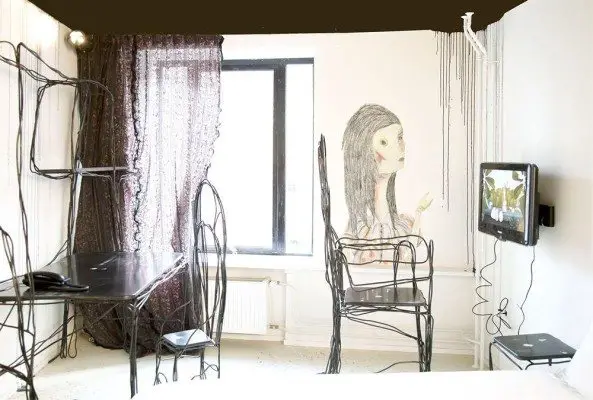 Hotel The Exchange offers proximity to many of Amsterdam's best attractions. Café Stock serves breakfast all day, so you can sleep in. Each room is unique, designed by the Amsterdam Fashion Institute.
Albus Hotel
Albus Hotel is a modern, cozy boutique hotel in Central Amsterdam. Its location makes exploring the floating flower market and the Rijksmuseum easy. The outdoor patio is a wonderful place to dine. This one-of-a-kind hotel's restaurant uses only organic and locally sourced ingredients.
The Toren
The Toren is located on the Keizersgracht Canal. This family-owned and operated hotel was once a 17th century canal house. The historic guest rooms will transport you through time. The hotel's close proxmity to the neighborhood of Jordaan makes it a great place to visit the Anne Frank House, Dam Square, and the Royal Palace, all within a five-minute walk.
Choosing the Right Boutique Hotel
When choosing a boutique hotel in Amsterdam, make sure it fits your needs. Pick a neighborhood near attractions you like and with the type of atmosphere that suits your travel style. Amsterdam has something for everyone .