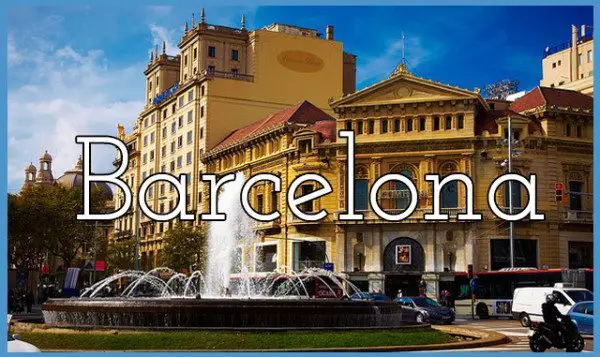 Barcelona may not be the capital of Spain but it is the capital of Catalonia and has a lot to offer. It is a perfect blend of old and new situated on Spain's coast on the Mediterranean. It is a busy city and can be a bit overwhelming without planning ahead. Below are some of the must-sees and where you should stay during your time in Barcelona.
What to See
I don't think you should ever skip the "touristy" stuff. You may be a seasoned traveler but these sites are famous for good reason. They may be full with loud tourists but make a quick stop, make some memories and move on. Let's start with some of Barcelona's most famous attractions.
 La Segrada Família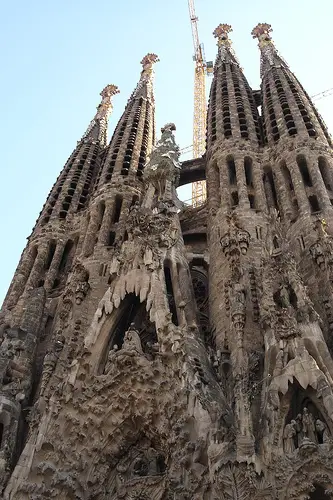 Image via Flickr
Antoni Gaudí, the architect of La Segrada Família, is a name you will most certainly learn if you don't know it by now. It is easily one of the most famous churches in all of Europe. Construction began in 1882 and it's still going. Current estimates say it will be finished in the next decade or two but who really knows.
Cost: $17
Time: 2-3 hrs
Tourist Level: High
Barcelona's Pargue Güell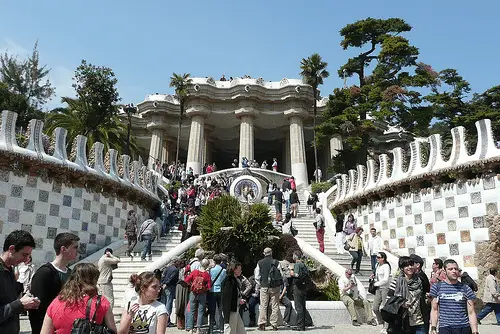 Image via Flickr
Another Antonio Gaudi masterpiece but this time in park form. Take time to explore and gaze at Gaudi's work.
Cost: $0
Time: 2-4 hrs
Tourist Level: High
Explore the Museums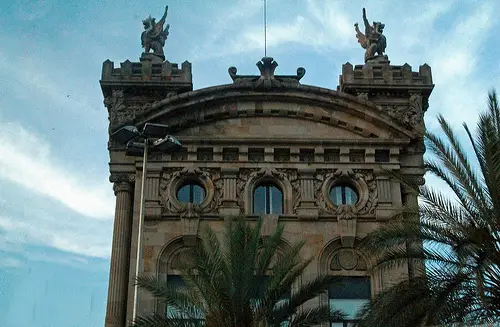 Image via Flickr
Barcelona has a lot of museums and surely one of them will interest you. Pick 2-3 and explore them at your leisure. If you are visiting in the summer this is a nice break from the heat.
La Pedrera (by Antoni Gaudí), Museu Futbol Club Barcelona (for soccer fans), Museum d' Història de Catalunya (self-explanatory), Maritime Museum, the Catalan Museum of Archaeology and the Museo Picasso de Barcelona are some of the best in the city.
Cost: Varies
Time: This is up to you
Tourist Level: Low-High
Hit the Beach!
Image via Flickr
Barceloneta Beach is annually rated one of the best in the world so be sure to take a day and relax on the beach. It is within walking distance from the city center so there is no reason to skip it. Depending on the time of year it can be quiet or jammed packed. There are showers for you to rinse off the sand when you are ready to leave. It is a must see in my opinion but then again, I love the beach.
Cost: Varies from free to the cost of a typical day of drinks, food, chair rentals.
Time: All day!
Tourist Level: Low-Medium
Accommodation
Hostels: A nice hostel in hostel in Barcelona close to city center will run you in the $30-40 range.
Hotels: A nice hotel is not cheap in Barcelona since this is a major European city you will pay a premium for a good hotel. You can expect to pay $150-400 a night depending on proximity and the hotel.
What I recommend:
Rent an apartment or simply a room in the city. This will be an upgrade from a hostel but as nice or nicer than a hotel. Roomorama is a great place to start and rooms can be had for as little as $46 or entire apartments for $80-150. This is a great place to truly feel as if you are living the life of a local and a lot of fun.
Tips to Remember:
Don't skip the touristy stuff
Relax and enjoy the beach
Live like a local and rent a room or apartment in the city
Use Tripomatic to plan your trip
Bonus Attraction
Check out another of Gaudi's famous sites at the House of Bones. The building was designed in 1904 by Antoni Gaudi and it is called the House of Bones due to the bone-like pillars used in construction. Take a look at this short video to get a better idea of what to expect.

Home Image via Flickr