Narrow streets, covered markets, and historic buildings fill this part of Cairo. Islamic Cairo, also known as Medieval Cairo or Fatimid Cairo, is still present in this quarter and can be recognized by the architecture and winding streets that are easy to get lost exploring the area. Le Riad Hotel offers an ideal starting point for getting around the city and one of the best areas to experience the sites and sounds of the city.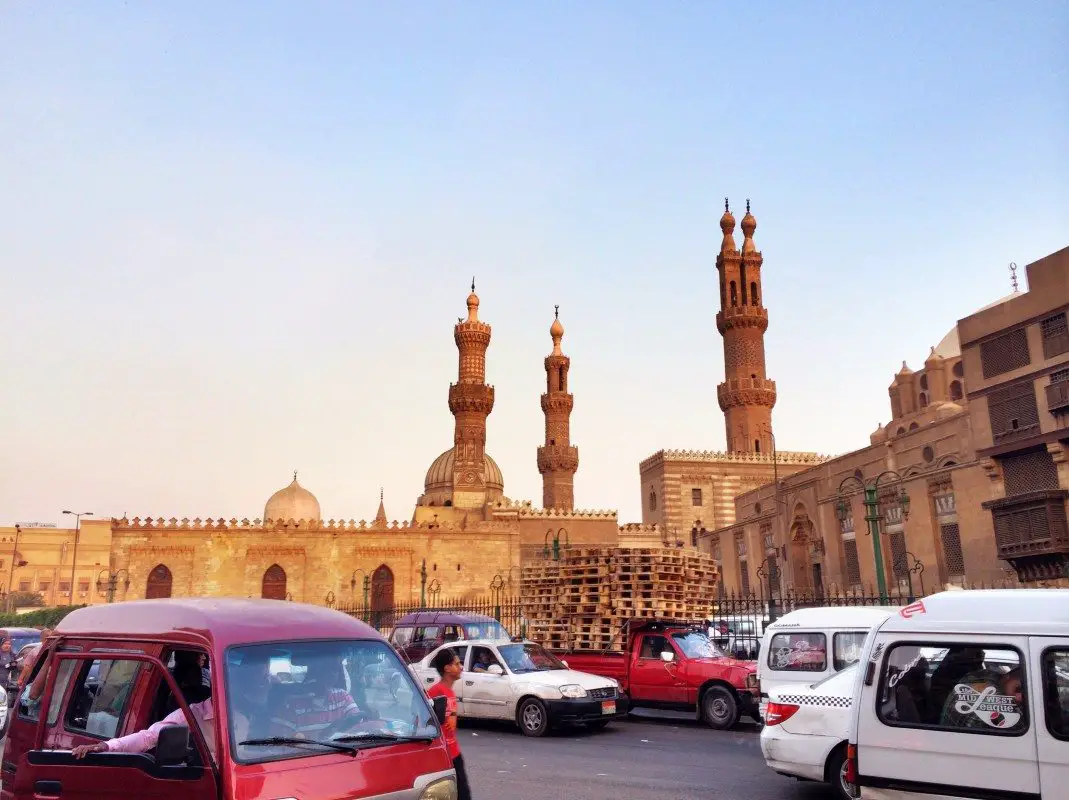 Location
Islamic Cairo is a part of Central Cairo known for it's Islamic sites and important mosques. It was founded in 969 and every around corner you will still find a reminder of old Cairo.
This is precisely why I wanted to stay at Le Riad Hotel in Cairo. There are plenty of great hotels in downtown Cairo but none tell a story like Le Riad Hotel. All 17 suites are unique and share their own story and reflect the Old Cairo architecture. There are plenty of cafes and restaurants near Le Riad but when you need to venture outside the quarter a taxi can easily be hailed at the gates the medieval walls just a short walk away. Taxis can drive you directly to the hotel but many find it easier to drop off at the gates depending on the time of day.
Sites and Sounds
The first thing I noticed on arrival was how lively and upbeat this part of the city was. Friendly locals, easy-going shopkeepers, and families strolling about in the evening were a common site. Kids playing around every corner and stumbling upon live music was a frequent occurrence.
The old cafes line the streets where you can sit down for tea and watch the people pass. The markets are a great place to get lost and explore as well.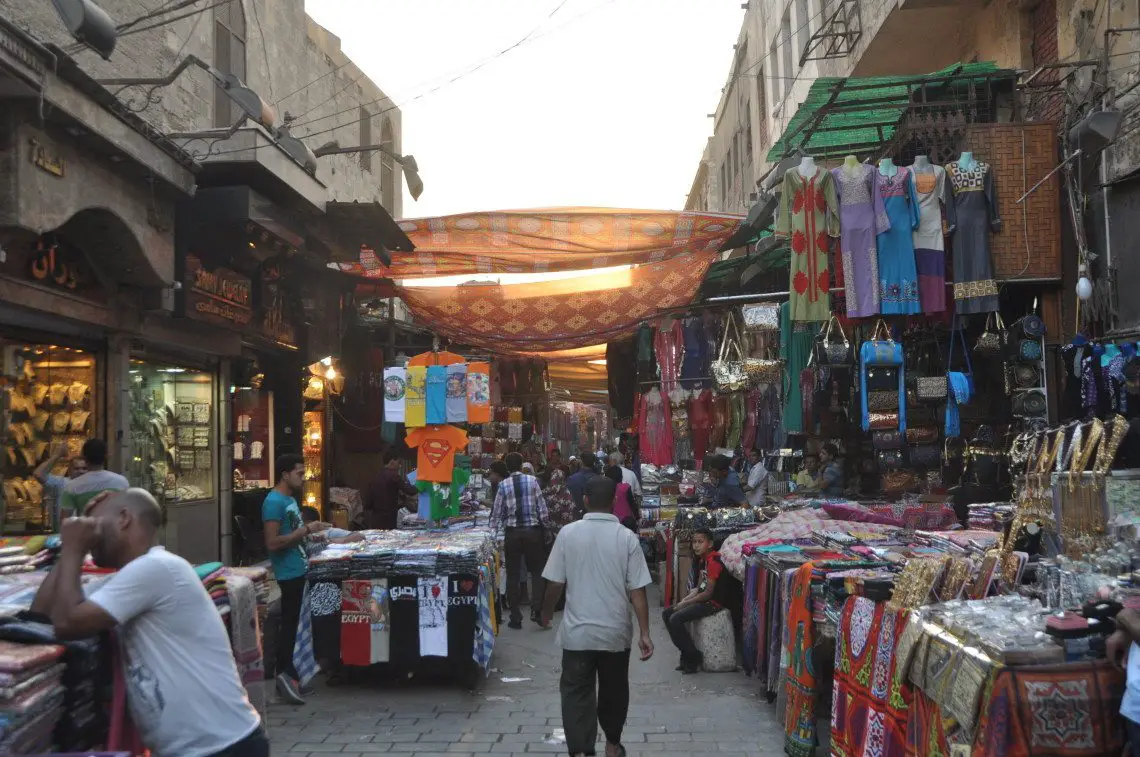 Al-Hakim Mosque
Built in 928 the Al-Hakim Mosque is major Islamic religious site in Cairo. It is free to enter and explore and the friendly Iman will even take you up the old minarets for a small donation.
Le Riad Rooms
The hotel offers 17 unique rooms. You could stay there 17 different nights have a different story told through your room nightly. I was fortunate enough to tour more rooms than just my own to see all of the rooms for myself. Each room was styled in it's own way which I thought was a great feature of the hotel. It shows they put a lot of time and thought into creating the hotels overall feel.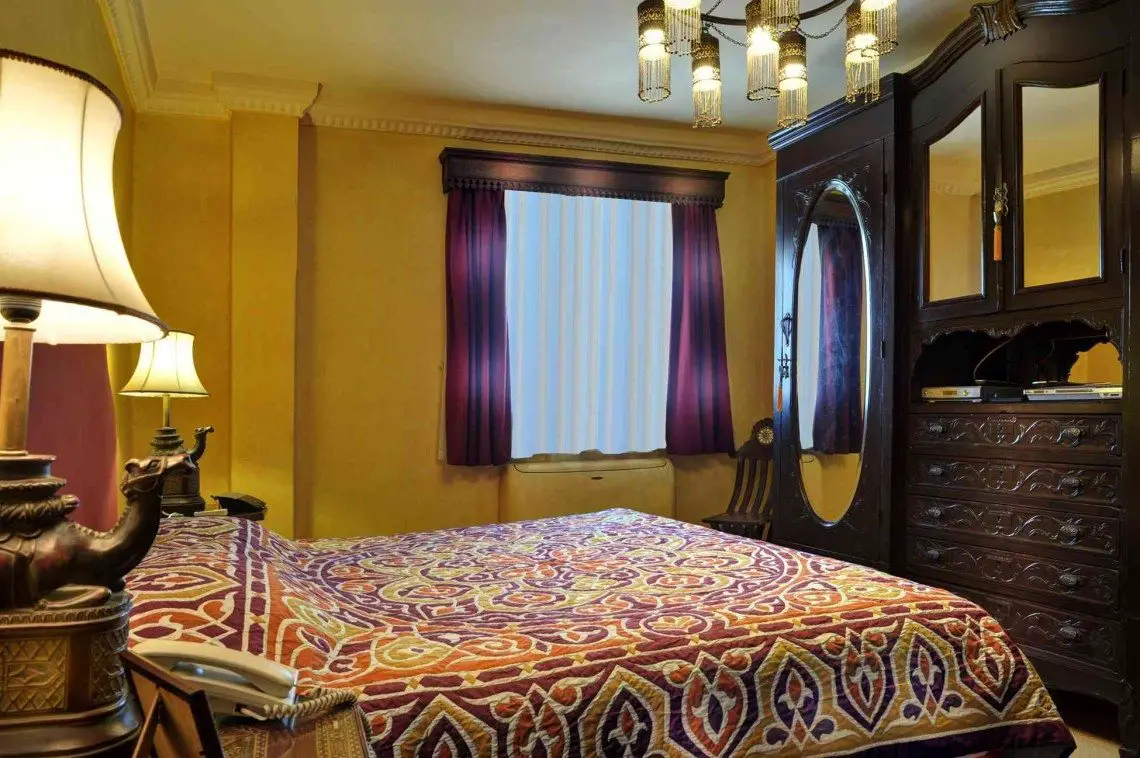 Every room also has a sitting area and office space equipped with WiFi and a personal computer in addition to a spacious bedroom. Some rooms feature balconies overlooking the city.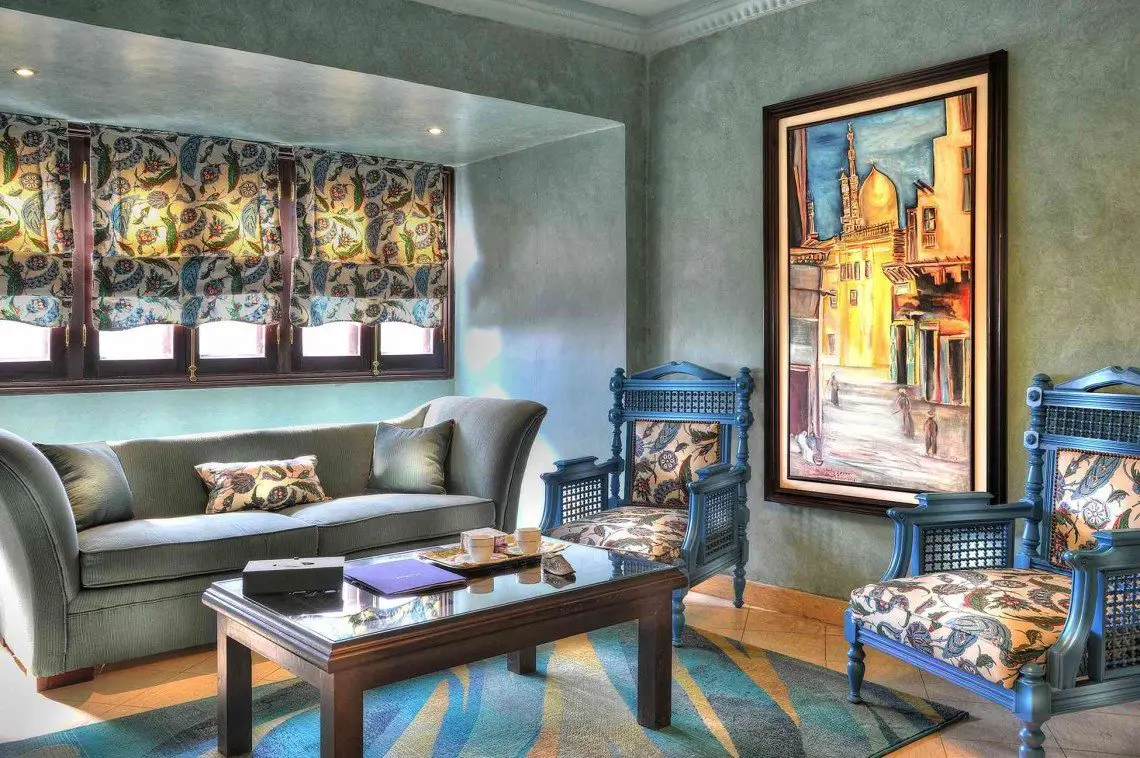 The rooftop offers a great place to hangout and enjoy some tea where you can relax atop Cairo.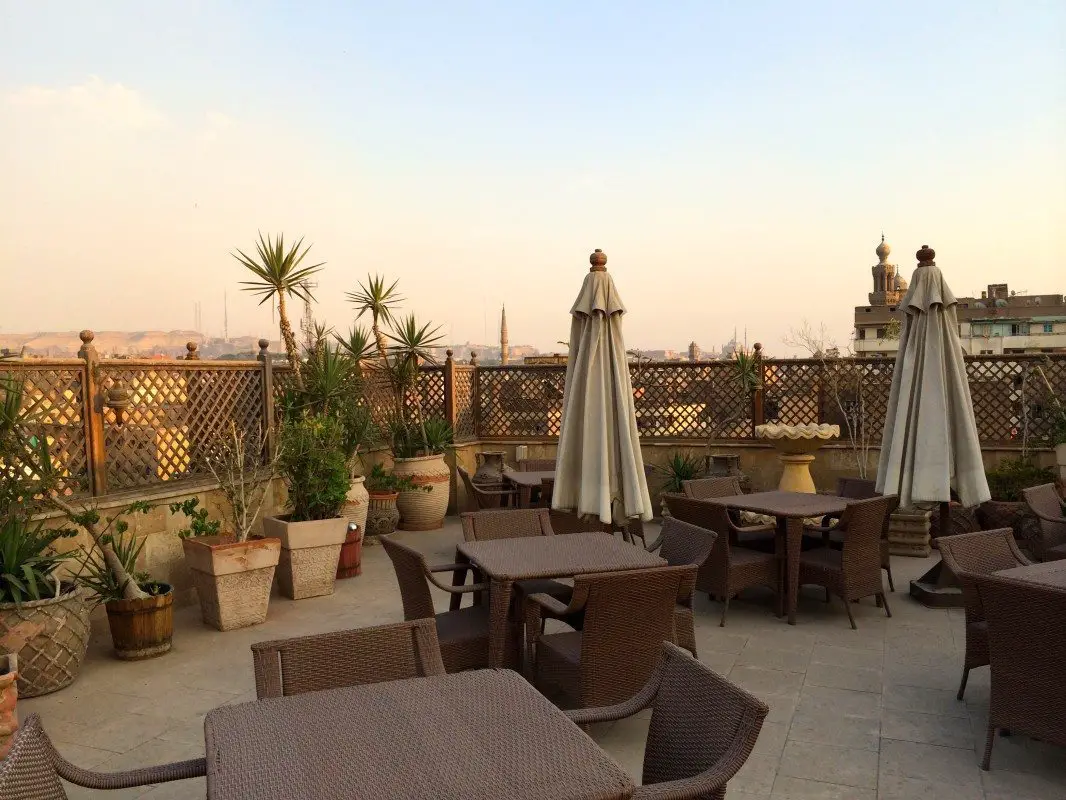 Le Riad Overview
At Le Riad you can expect to be treated exceptionally well from your arrival drink in the tea room until your departure. Breakfast is served at your request every morning and the staff is more than helpful. They were no question one of the nicest and most helpful staffs I have encountered. They will even help you plan your day if you didn't have time to research your trip before arriving in Cairo.
For more information and booking head over to LeRiad.com.