Anaheim is home to world-famous Disneyland Park, the California Angels of Anaheim baseball team, and the Anaheim Ducks Hockey Team (known as The Ducks). As a popular year-round destination, there is no shortage of wonderful hotels in the Anaheim area from which to choose.
Ayres Hotel Anaheim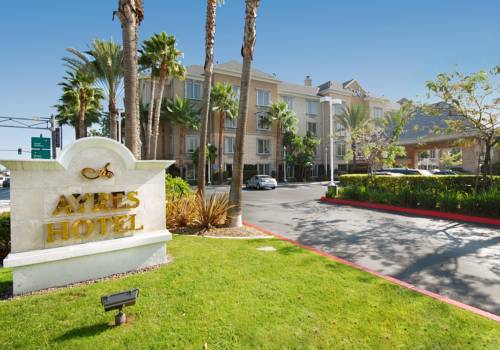 Ayres Hotel Anaheim is just 3 miles from Disneyland Park and across the street from Honda Center, home of The Mighty Ducks. Catch a game if it is hockey season or perhaps head to the nearby baseball stadium to see the Angels in action. Besides the convenient location, Ayres Hotel includes a free breakfast, free Wi-Fi, and great fitness center. The charming rooms and proximity to top attractions at this Anaheim hotel make it an ideal place to call home for a few nights.
Hyatt Place at Anaheim Resort/Convention Center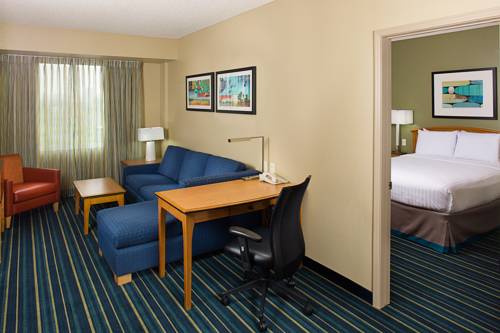 Located in the heart of the city, Hyatt Place at Anaheim Resort/Convention Center is within a mile of Anaheim Convention Center and Disneyland Park. If the prime location isn't enough, the hotel amenities include free Wi-Fi, a deli, bar, restaurant, fitness center, and outdoor pool.
Residence Inn Anaheim Hills Yorba Linda
Residence Inn Anaheim Hills Yorba Linda is a well-equipped extended stay hotel near Yorba Regional Park and Canyon Plaza Shopping Center. The 128-room hotel 17 miles from Disneyland Park features free Wi-Fi throughout the property and a complimentary breakfast buffet. Each room has a kitchen. If you are looking for more space during your time in the Anaheim area, Residence Inn Anaheim Hills Yorba Linda is right for you.
SpringHill Suites Anaheim Maingate
Disneyland Park is just 2 miles from SpringHill Suites Anaheim Maingate, making it a great place at which to stay for your Disney vacation. This property has an outdoor terrace, pool, and spa tub for your enjoyment. There is a theme park shuttle offered for a fee if you would like to leave your car at the hotel for the day. Free breakfast, Wi-Fi, and great location make SpringHill Suites Anaheim Maingate a great option for your hotel in Anaheim.
Disney's Paradise Pier Hotel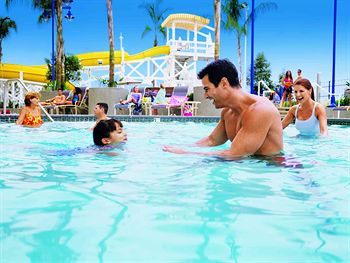 For a complete Disney experience, check out Disney's Paradise Pier Hotel on the Disneyland Resort property. It is only a half-mile from Disney California Adventure Park and within a mile of the Convention Center. One of the highlights of this property is the rooftop pool from which you can see the Disneyland Park fireworks display.
Kids will love the opportunity to dine with their favorite Disney characters, such as Mickey Mouse, Goofy, and Donald Duck. This is a great hotel for families looking to maximize their Disney vacation.
Marriott TownePlace Suites
Marriott TownePlace Suites is in the center of Anaheim. With Angel Stadium and the Convention Center under a mile from the hotel, it is in a great area. Free amenities and services include parking, breakfast, and Wi-Fi. The guest rooms have refrigerators and microwaves.
Hotels of Anaheim
As a prime destination year-round, Anaheim has a large choice of hotels for you. You'll have a memorable stay in Anaheim and not go wrong by selecting one of these properties for your trip.