Booking award travel, finding a good seat in economy, and finding the best deals are all challenges travelers face today. There are countless flight booking sites to choose from all claiming to offer the lowest fares. Airlines are making it more and more difficult to cash in on those hard earned miles for free flights. And not all economy seats were created equal. That is why I started using ExpertFlyer because it does all of the work for me.
Upgrades and Awards
ExpertFlyer helps you book award travel by showing you which flights offer upgrades. Why is this useful? Well you won't be able to use miles to upgrades on every flight but ExpertFlyer will allow you to search 20 different airlines and see which flights are offering upgrades to you.
Search for your flights and take a look at what upgrades and awards are available.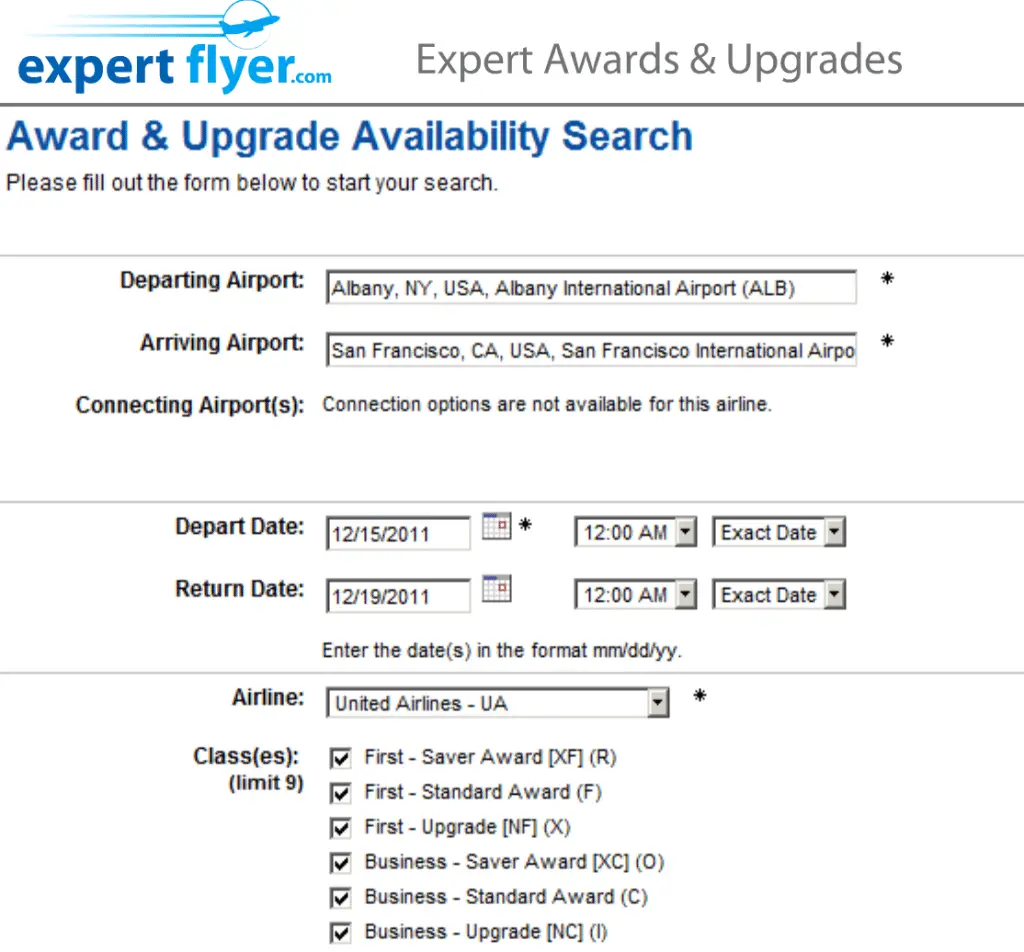 Now take a look at your results for the flight you searched. Listed will be the upgrades and awards available to you.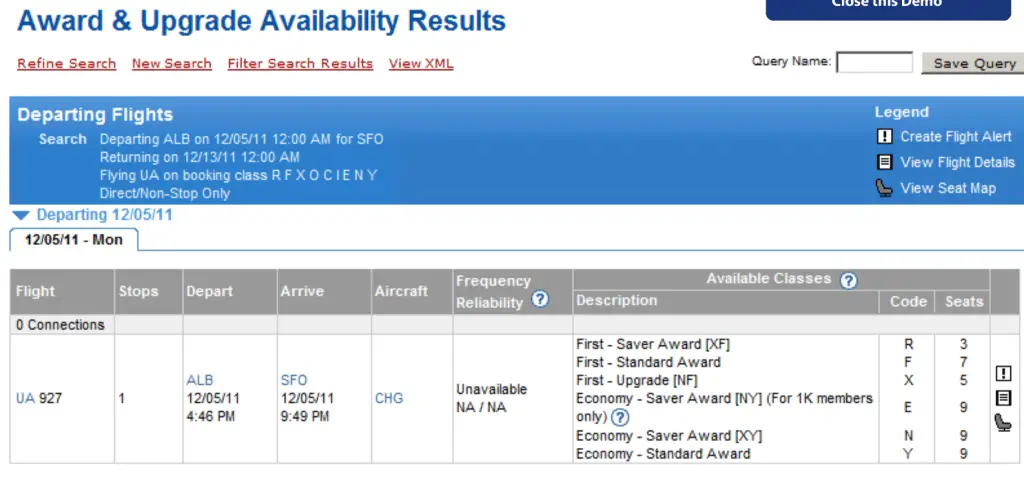 Flight Alerts
Maybe you don't have time to search for these awards and upgrades everyday but that is another thing that makes ExpertFlyer great. It does the work for you and will notify by email when your flight is available. As soon as you receive the email notification you can take advantage and book your flight.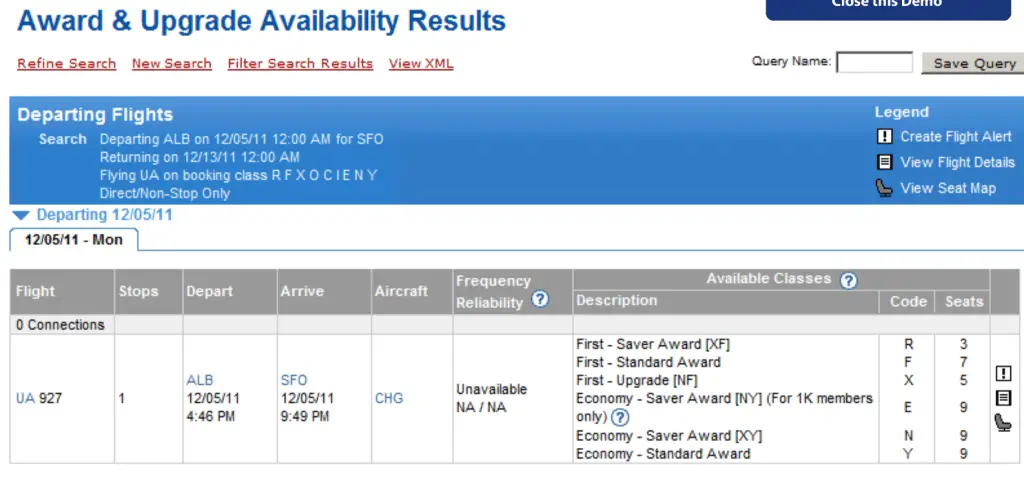 No More Middle Seats!
Economy seats were not created equal and we all know what it feels like to be stuck in the middle seat. Not only that but some economy seats offer more legroom or simply a better flying experience (aka not right next to the lav).
If a previously occupied seat becomes available ExpertFlyer will notify you immediately you can move your seat to a better location. Creating seat alerts is an awesome way to upgrade your flying experience.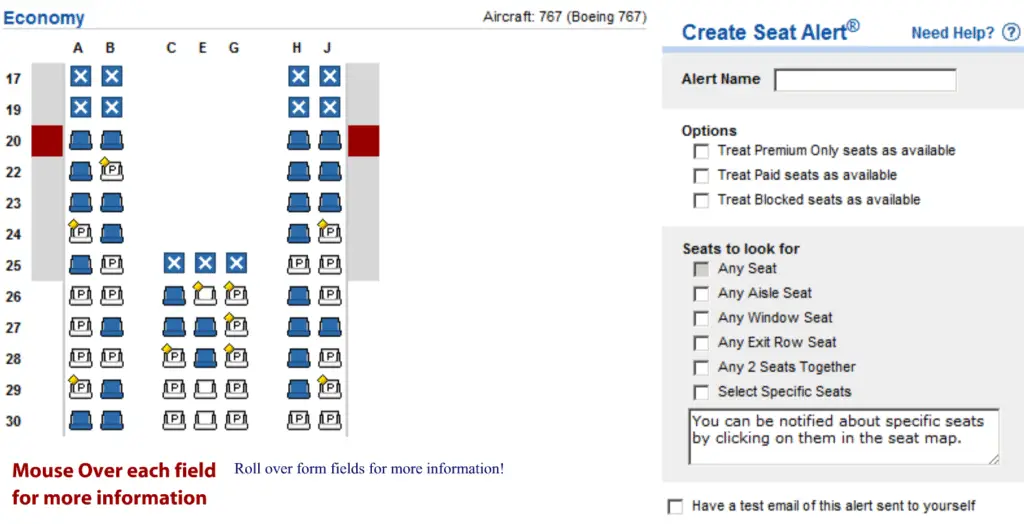 Additional Features from ExpertFlyer:
ExpertFlyer offers a basic and premium account. They even offer a free trial which I recommend trying. The bottom line is this is a very good deal for all of the services they provide. Even if you simply need it to plan one amazing trip, the payoff is great. The money you save on a better seat in economy will save you money on the "premium economy" seating. And the money you save on flight alerts could save a lot more money if it finds a great deal for you. The best part it ExpertFlyer does all the work for you.
Exclusive Offer for Triphackr Readers!
The ExpertFlyer team has offered Triphackr readers a 15% discount off of the pro subscription but it will only be available through my Triphackr newsletter. Sign-up below and you will receive the promo code in your inbox this week. This deal is exclusively for Triphackr readers (if you already subscribe to my newsletter you will get it this week).