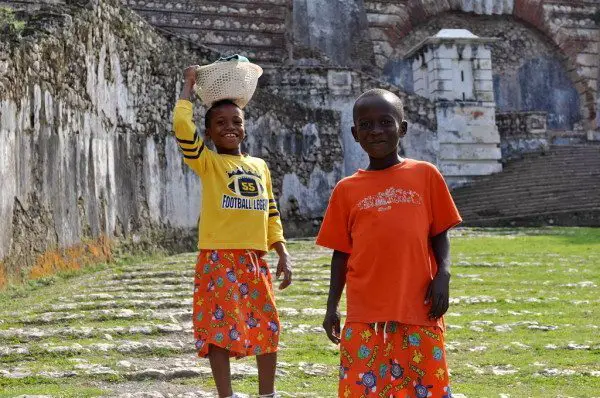 Haiti is one of the most interesting places I have ever been. It shares the island of Hispaniola with the Dominican Republic but their two paths could not be any more different. Haiti gained it's independence in 1804 from the French with a slave revolt that lasted many years. With independence came more trouble as leader after leader did not do what was best for their country.
Haiti saw a tourism boom in the mid 20th century but François Duvalier, known as Papa Doc, quickly took care of that. It is estimated he killed 30,000 Haitians and Haiti has never recovered.
I traveled to Haiti twice in the last three years for non-profit work and out of curiosity. I met some amazing people including this Voodoo Priest, Lisma. He welcomed me into his home to learn more about the history of Voodoo. All I can say is it was a very eye opening experience.
The Voodoo Priest
Underground at the Voodoo Compound
Lisma in Haiti
Ritual Tombs at the Voodoo Compound
Child of the Voodoo Priest
Sans Souci Palance in ruins
Haitian Roadblock
Haitian Coutryside
Vive Haiti
Children of the Voodoo Priest
The Voodoo Compound
School in Lambert, Haiti
The Citadelle in Haiti
Canons of the Citadelle in Milot, Haiti
Outside Sans Souci Palace