There are some essentials that I will not travel without. I always try to minimize what I travel with to keep my backpack light. To do this I have picked some small versions of many of my essentials and some organization aids. This list is meant to highlight the less mentioned. We hear enough about cameras, phones, laptops, and iPods.
My top 10 Travel Essentials
10. Micro Flash Drive
I am sure you already have a USB drive in your bag but one I really like is the micro USB. Just pop it in your USB port and forget about it. This is great for those who travel with laptops with limited storage space like a MacBook Air or simply want to back up there photos easily every day.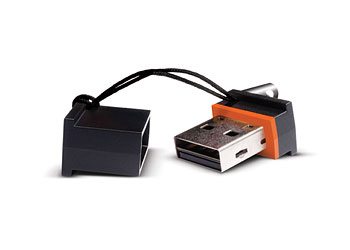 9. Keychain Flash Drive
This is obvious but the key difference here is its on your keychain at all times. This is more useful for daily use or business travel. Typically I do not carry my keys with my internationally or at least don't take them out of my bag. You will pay a little more for the cool design from LaCie below but I really like the style. Cheap alternative is simply to attach a regular flash drive to your keychain.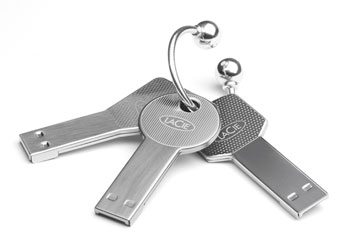 8. Mini Surge Protector/Power Splitter
This is a must for international travelers. You will only need to carry one adaptor to charge all your gadgets which saves space. You can also charge USB based charging devices at the same time. I love this thing and always take it with me. I like the Mini Surge Protector from Belkin the best. Belkin is selling this for $24.99 but I found it for $12.00 on Amazon so check there first.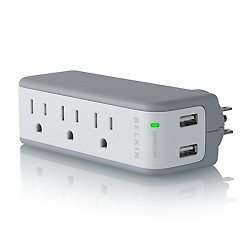 7. Backup Battery
Now these are cheap and aren't always necessary but they are great to have in the bag when your battery dies. Check out the HyperJuice Battery which can charge your laptop, smartphone, or other gadgets.
Features
Use your MacBook for up to 20 hours1
Compatible with all models of Apple MacBook / MacBook Pro / MacBook Air
Additional high power 10W (5V/2.1A max) USB port charges any USB device (e.g. iPad/iPhone/iPod)      simultaneously
High capacity 60-Watt-hour lithium ion battery (compared to MacBook Air 37Wh battery)
Extend iPad battery life by up to additional 24 hours
Fully recharge the iPhone up to 14 times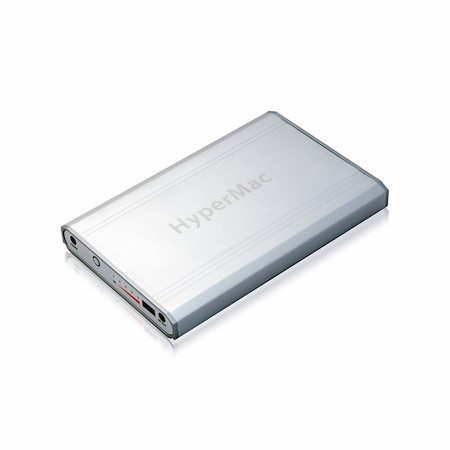 6. Micro Backup Battery
If the first backup battery was a little to pricey for you check out this option from HyperJuice. Its more compact, a lot cheaper and will charge your iPad and iPhone.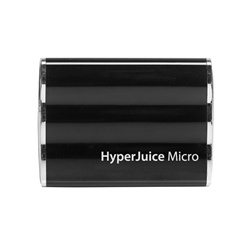 5. Mini USB Cables
Long USB cables are completely worthless for traveling and just make a tangled mess in your backpack. Get some mini cables to save space. Griffin offers them for $24.99 here but you can get them cheaper on Amazon. Be careful with the cheap Chinese knock-offs on eBay. I have tried them and they have worked well but they didn't have the longest lifespan.

4. Mobile Hotspot
This is really useful for domestic travel. A 4G hotspot can be an awesome at airports or even hotels that charge or have terrible wi-fi. Of course you will have to be a regular traveler to have a need for this but it's a very useful one. If your smartphone has the option to become a hotspot (as many do) that is also a great option and less costly.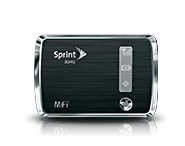 3. Headphone Splitter
If you are traveling with your girlfriend/boyfriend or spouse you may only take one laptop. If you plan to watch movies on the plane and are able to agree on which one to watch this is a great little adaptor to have. One headphone jack, 2 sets or headphones and you can both enjoy a movie. Best part best its only $1.48.
2. Noise Canceling Headphones
I tried to leave this off the list but I couldn't because they are too important for flights. Listening to a baby screaming or a loud neighbor on a plane is about the worst 3 hrs I can think of. I have tried Bose Noise Canceling Headphones and Dre Beats, to name a couple. I like them both but the choice it up to you since they will both will do a great job drowning out the rest of the passengers. Cheap option? Earplugs.
1. Grid-It Organizer
Loose USB cords and small gadgets can be tough to keep organized in your bag which is why I slide this in the back of my backpack when carrying my essentials. They are great for keeping everything in one place and you can just take the whole thing out when you get to your destination and have everything you need right in front of you. Not only is is good for flash drives but it will hold your external hard drive, camera, iPod, and anything else you want to put on it. There are many sizes, colors, and types to choose from.