Deals for Meals by Kate King of LettuceEatTogether.com
When you travel you look for great deals on hotels, flights, even a coupon or deal for sightseeing, but do you look for deals for meals? Eating can easily blow a budget- a quick snack at the airport, a kid is hungry so you stop at the first place you see, a business dinner gets extravagant as the libations are refilled liberally- but it doesn't have to with a few tips and some planning.
When you travel make a budget and stick to it. Even better, ONLY PAY WITH CASH. You have a budget, divide it among the days you will be gone, paper clip each day. Some days you will eat on a budget so you can indulge in that "special" "must eat" place another day or maybe it means "desserts for everyone".


Packing a few travel supplies can be a great money saver.  Always throw a few extra empty baggies (reusable or plastic) in your carry-on bag, purse, briefcase and always carry a reusable water bottle. The baggies are great for instead of using the giant 'to go' boxes slip the uneaten ½ sandwich in a baggie and put it in your bag for later. Order carrots instead of fries and put them in the baggy. This is an easy way to reduce space and enjoy leftovers.  Keep your water bottle filled. Every time you see a water fountain refill. Water is free and the best way to keep hydrated when traveling.
Look at websites such as livingsocial.com and groupon.com. These sites have regular meal deals and can have a coupon to that restaurant you really want to go to, but it's currently out of your budget or may even help you find a restaurant in your destination place that sounds like a great time with a great deal. Start checking these sites, even sign up for daily emails, right when you start to plan your trip up until the day you leave as the deals change daily.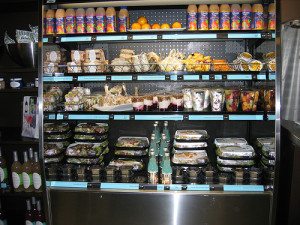 The airport is one of the most expensive places to grab a quick bite. Plan ahead. In your carry-on pack a reusable water bottle (with a carabiner is even better as you can attach it to the outside of your bag) and snacks that will be filling that don't take up a lot of room i.e. nutrition bars, fruit, carrot sticks, even a sandwich. If you are with your family have each person carry food and water in their own carryon. Refill water bottles between flights at the drinking fountain, make sure you are keeping the full for each flight. If your flight is one that still gives you the whole can of soda, ask them not to open one and share the other. Put the can of soda in your bag for later. Ask for a few extra bags of pretzels and put them in your bag for later. Later may not be today, but during your traveling you will be happy to have that snack and drink.
On road trips stopping at fast food truck stop after fast food truck stop can get old fast so pack a cooler or a large freezer bag. Fill it with drinks, deli meats, fruit, cut vegetables. Pack a snack bag that has a loaf of bread, some nutrition bars, some snacks that the kids enjoy.  (I always cook off a huge snack bag of bacon- very popular for breakfast, lunch, and snacks.) Not only does this cut down on the amount of stops you have to make, but it will be healthier and cheaper also. Save that money for splurging when you come across that must eat at restaurant during your travels.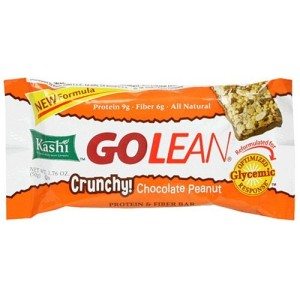 Backpacking across Europe or SE Asia can be fun and exotic. It can also be a budget blower if you don't plan your meals accordingly. Backpacking anywhere means that space is limited on what you can carry. Pack that reusable water bottle (carabiner almost a must at this point). Throw into a side pocket a few nutrition bars. A loaf of fresh baked bread and a small cut of cheese in Paris with the Eiffel Tower in the background- picturesque, right? And a bargain! Stop into a little local shop pick up a handful of filling foods and enjoy the scenery around you.  Choose foods that can feed you several times and can be kept in your backpack for a few hours.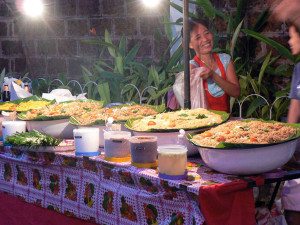 You can save a lot just by choosing the right hotel. Ask yourself "How long are you staying?" "What are you here for?" "How many are you?" If you are staying longer than 2-3 days look into a room that has a refrigerator or a kitchen. It is wonderful when hunting down the hotel deals to find one that has a continental or buffet breakfast included in your room rate. When I went with my brother to celebrate his birthday in Hawaii we were on a budget. Our hotel, right on the water, had a breakfast buffet. Every morning as we headed out to explore the island we asked the server for a couple of "to go" containers and we filled them with bagels, toasts, fruits, cereals, etc. and we have this as our lunch for the day. We didn't pay for breakfast or lunch and could indulge in great dinners every night. While you are planning your trip look into the type of breakfast your hotel will have to offer and can it help you stay within your budget. Bed and Breakfasts usually put out at least one meal, if not 3 with snacks, included in your room price. Looking into these as an option may also save you money on meals.
Always talk to your concierge or hotel desk when you FIRST ARRIVE about food and events going on during your stay. They are paid to know the in's and out's of where you are. And if they do not know they will find the answer. Ask them where the best "local" food is, this is key. "Local" means not a tourist trap and probably better food and definitely better prices. Ask who has the best happy hours to save on cocktails and appetizers and plan business dinners during those times. Doing this will save you a bundle as when you finally sit down for dinner as you have already had some cocktails and food for discount at the bar. Some restaurants have late night Happy Hours also, this works well for those who have to meet later in the evening. With the kids, ask if there are restaurants with kids eat free nights. Does the restaurant you are dying to eat at have an early bird special? Ask if there are food or drink related fairs or festivities happening during your stay, your concierge may be able to get you discounted or free tickets and/or you can go enjoy these tastings and fill up while enjoying local flair and free samples.  Being flexible in your trip's planning can save you a lot of money in food.
When traveling to a highly popular tourist attraction stay away from eating at places that are right next to a large tourist attraction as these are usually the most expensive. Walk or drive a few blocks over and you will find cheaper prices and probably a better meal.
When you have a business dinner or a large group of mixed parties coming together it can get pricey. You can control what you order, but what do you do when the others start ordering surf and turfs, especially if you have to pick up the check? There are a few options here. First, are you picking up the check, if not, tell the server right from the beginning that these will be separate checks. If you separate it later the server may only be able to divide it up evenly or not at all, depending on the restaurant's system. Stating it at the beginning allows for less confusion and hassle at the end of the meal. STAY AWAY from cocktails. Yes, that Cosmo-Mojo-Tina looks like a must have, but unless this is your splurge moment you better stick with a water with lemon or wine or beer. Who is drinking alcohol at the table? Usually buying bottles of wine is cheaper than individual glasses, but if you have a heavy drinker and you are not this can backfire on your wallet. Order a bottle for the table (especially if it is a business meeting) and if you see someone refilling a little too quickly, on the next round politely say I think I am going to try something else as though you are exploring the wine list and order yourself a glass. Does the restaurant have free refills on sodas and lemonades? Take advantage of free refills, but make sure the drink you are ordering is otherwise you could be paying $20 for a few glasses of Coke. Try to stay away from ordering appetizers unless ordering this as your meal. A soup and a salad are usually cheaper, and two courses, than the surf and turf. So you can give the illusion that you are eating multi- courses with your party as you actually eat on a budget. If everyone orders a dessert order a coffee, tea, or an even more budget friendly choice hot water with lemon (it's great for digestion also).
Traveling shouldn't be a panic of can we afford to eat, with some simple planning you can make it go a long ways.
Big Thanks to Kate at Lettuce Eat Together for this guest post! Check out her site for all your healthy eating tips, menus, and news in food.