The eighth annual Veuve Clicquot Polo Classic returned to Liberty Park this May and I didn't want to miss the chance to see some polo in action. The last time I saw a polo match I also played in one down in Argentina.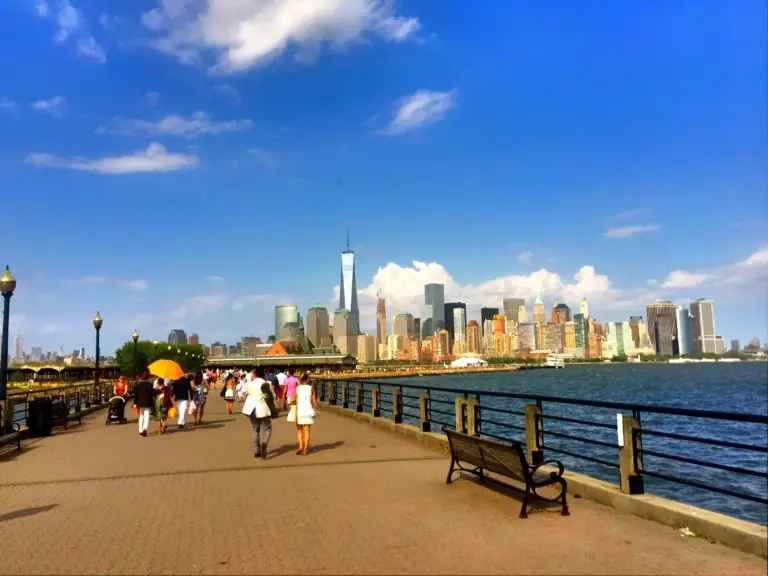 Polo is a lot of fun to watch in person even if you have no idea how the game is played. Polo players come from around the world to participate in the VC Polo Classic.
How to Get Tickets to the Match
This sounds like a simple questions but tickets sell out fast. This year they were sold out within 30 minutes. Ticket start at $65 and you can buy up to four at a time.
Buy them here.
Sign up for their mailing list to be notified when they go on-sale.
How to Get to the
Veuve Clicquot Polo Classic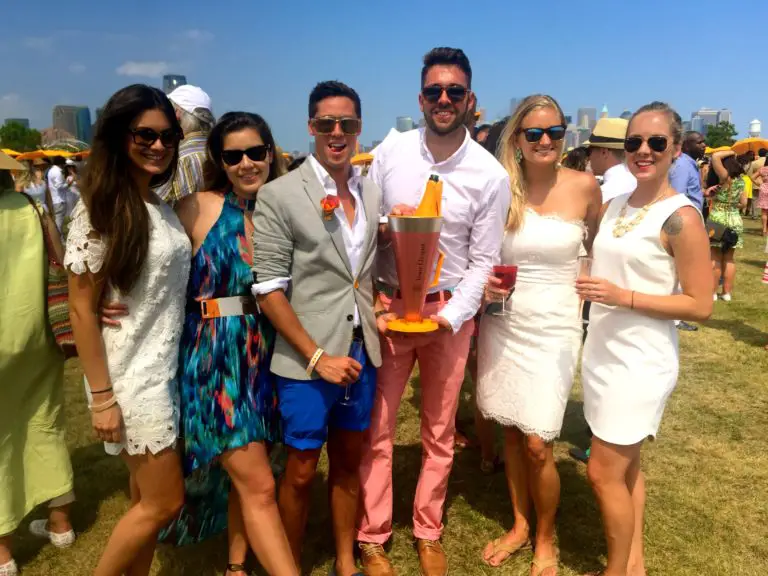 Your tickets come with complimentary ferry access to the polo site. The ferry is located on the southern tip of Manhattan. No cars are permitted to drive to the event. The ferry is simple and fast but the lines in the morning can be long.
Get to the ferry docks at least an hour before the first ferry departure to beat the line and get to the polo grounds early. The lines to get inside past security can be hundreds of yards long.
The ferry from Manhattan is around 15 minutes. You can expect a 20 minute walk from the ferry dock to the entrance and expect to wait in a long security line.
Where to Stay?
If you are coming in front out of town I recommend staying near the ferry departure point. The line starts getting long an hour before the first ferry and you will want to catch that ferry to make the most of the day. Veuve Clicquot has a partner hotel every year but I decided convenience and an amazing hotel was top priority for my weekend.
An ideal spot for the weekend is the Ritz-Carlton, Battery Park. You can basically see the polo grounds from your hotel room and the Ritz always goes above and beyond to make you feel at home. They had a bottle of Veuve Clicquot on ice waiting in my room.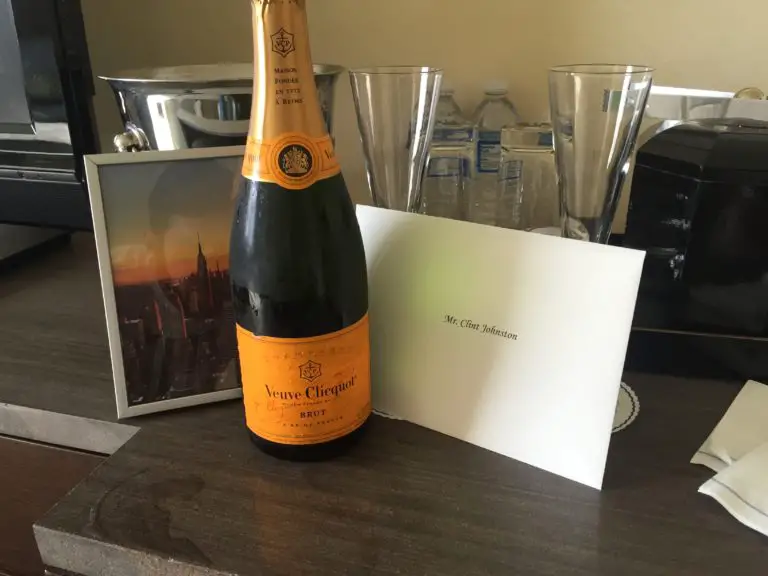 What can you bring to the polo match?
We brought water, snacks and sandwiches packed in a tote bag and picnic basket along with chairs and a picnic blanket. I recommend bringing all of those things for a comfortable experience. Again, get their early to grab a spot on the ground close to the action.
According to the the Veuve Clicquot site you can bring:
• Outside food and snacks
• Sealed water bottles and non-alcoholic beverages
• Picnic blankets or beach towels
• Picnic chairs
• Hats
• Sunscreen
What can't you bring?
According to the the Veuve Clicquot site you can't bring:
• Outside alcohol (including Veuve Clicquot) or open containers
• Babies or children under 21
• Pets
• Large beach umbrellas
• Bikes
• Professional camera lenses
How to Dress at

Veuve Clicquot

Polo Classic
According the Veuve Clicquot Polo Classic site:
Gentlemen are encouraged to wear a linen summer suit and women are encouraged to wear summer dresses and their most daring of hats.
Depending on the weather suits can be hot for the guys but dressing up is part of the fun so no reason not to at least bring a jacket. Dress the part and it will be a a great experience.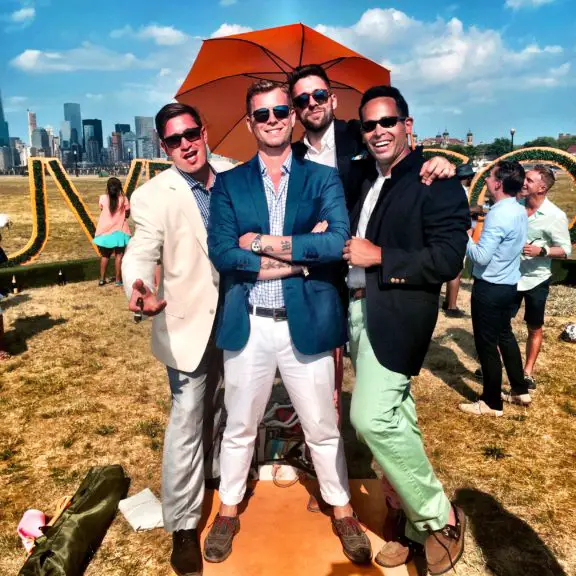 Umbrellas are free if you pay for the rosé tent or they can be purchased on-site. Rain or shine you will see they are a popular purchase at the match.
Video from my VC Polo Classic Experience
This is something I will do again every year if I have the chance. Amazing views of Manhattan, rosé all day, and watching polo with a picnic can't be beat on a summer Saturday. Here is a highlight video from my day at the polo grounds.
For more information head over to veuveclicquot.com