When I travel a couple of the things are most important things to me are security and portability and just traveling light in general. This is why I don't ever carry a bulky wallet and keep my personal items as close to me as possible.
I am not one for carrying ugly money belts or anything like that. I usually just keep my money clip in my front pocket or in tight fitting back pocket. This way it makes it a lot harder for pick pockets to gain access to my belongings.
Here is my wallet slimly packed with 6 cards and some cash. It includes my ID, insurance card, US Airways debit card, Delta AmEx, Capital One Rewards Card, and a Delta SunTrust Card. I usually don't carry this many cards but since I have been testing out this wallet I wanted to see how noticeable it was when full. I can say that the design really keeps it slim in your pocket no matter what you put in there.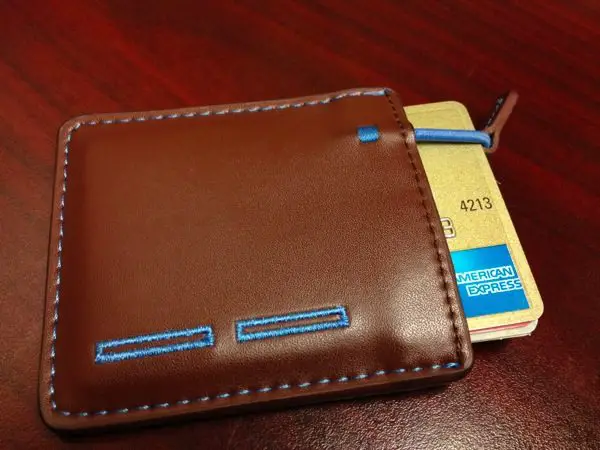 The Mojito Wallet from Malcolm Fontier does just that and more. The design keeps it simple and secure. It will hold up to 6 cards and cash in a tight fitting wallet. It is comparable in size to a money clip and is hardly noticeable in your back pocket. I have been testing it a few weeks now for travel and regular use and I like it a lot. It has more security than my money clip but takes up about the same amount of space in my pocket which I like.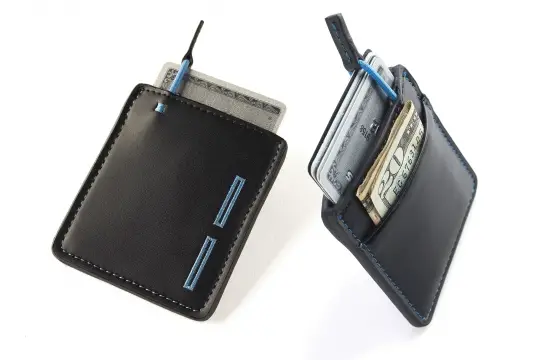 What I like
Slim design
Dual pockets (cash and credit)
Elastic strap keeps cards in place
Put in front pocket or rear pocket for your personal level of security or preference
Wide range of color options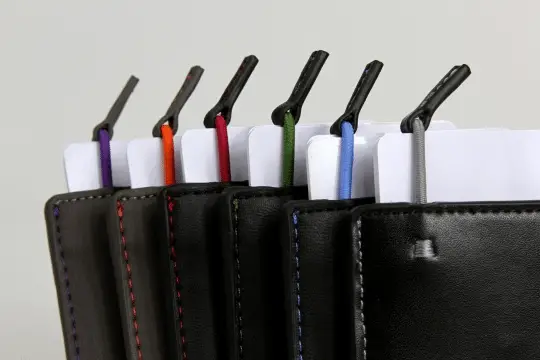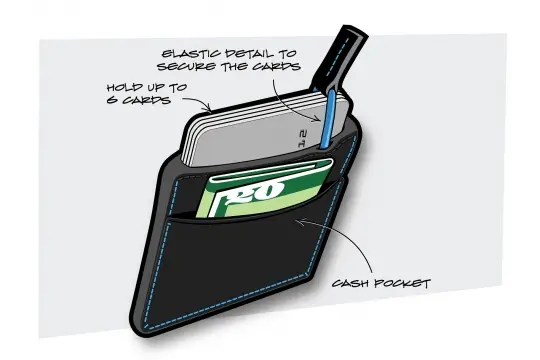 What it's for
Travel
Security
Nights out
Packing light
Everyday use
For more information about the Mojito Wallet go to Malcolm Fontier. At $25 this is a fantastic travel and day-to-day wallet.
[xrr rating=5/5]