The holidays are here and travel planning can be a little stressful. Luckily, for Thanksgiving I only have a short ride on the train from Brooklyn to Boston but I'll be booking a flight for Christmas and New Years Eve. Holiday flights and destinations are often fluctuating in price and pricey but they don't need to be if you know where to look.
My friends at KAYAK have released the Holiday Travel Hacker which is a guide to all the tools you need to book plan your holiday travel.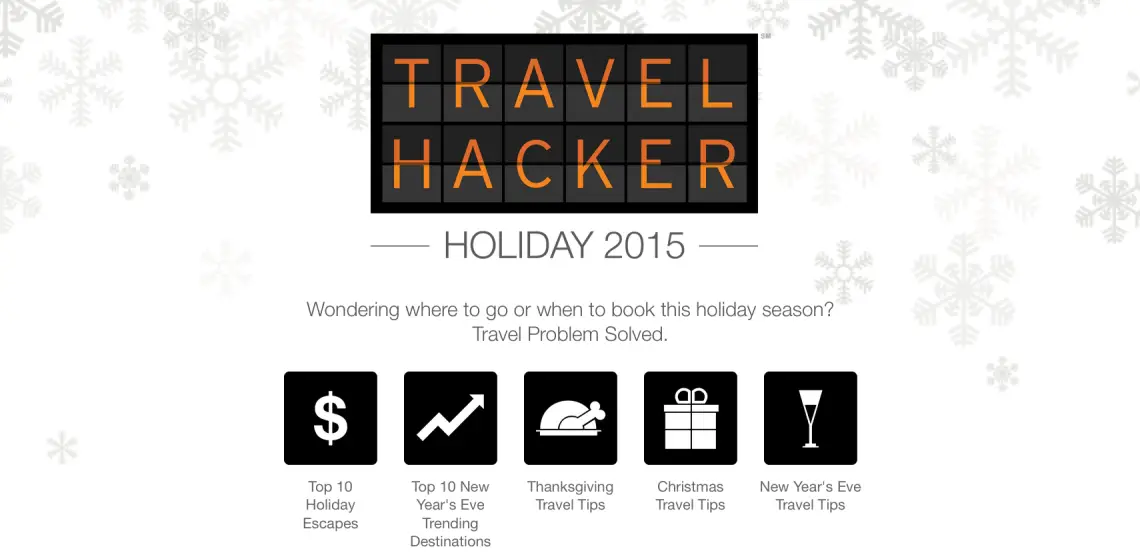 Last year for Christmas my family went to Colmar, France. It was an amazing way to spend the holidays. This year I wasn't sure where to go to escape the cold this winter so I turned to KAYAK Holiday Escapes.
KAYAK's Holiday Escapes show you a map of the top 10 deal destinations which have seen the largest decrease in airfare since last year. Using the interactive map you can get airfare info about traveling this November, December, and January to some of the best winter getaways. I've been wanting to head to Belize for a while now and flights are looking good this January.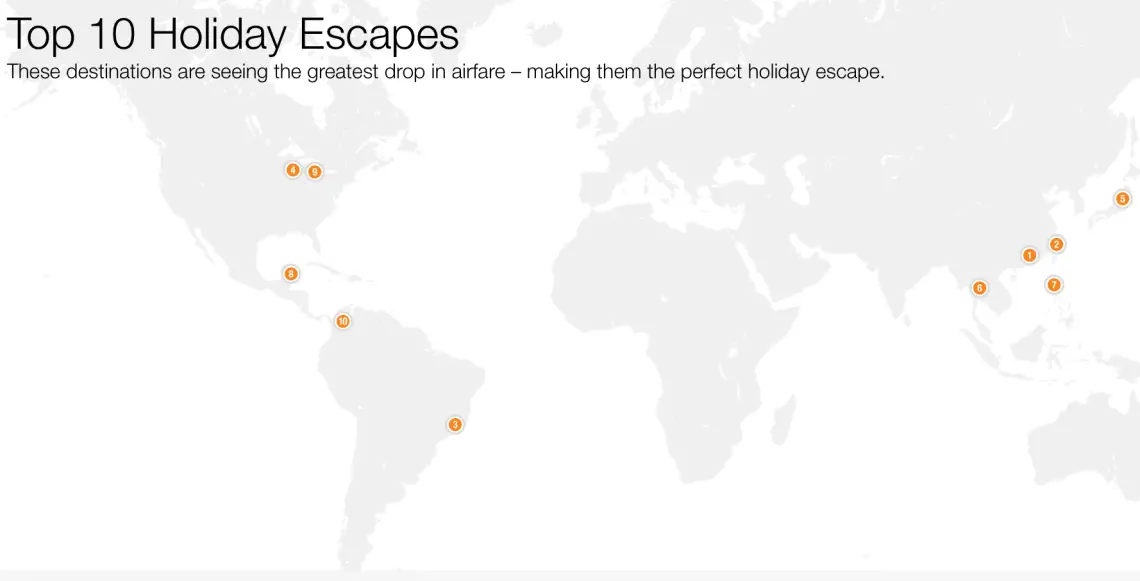 When to Book Your Holiday Flight
By clicking on one of the top holiday escapes you will see additional info regarding flights. As you can see below if you are traveling to Belize it would be cheaper to head there in January instead of December.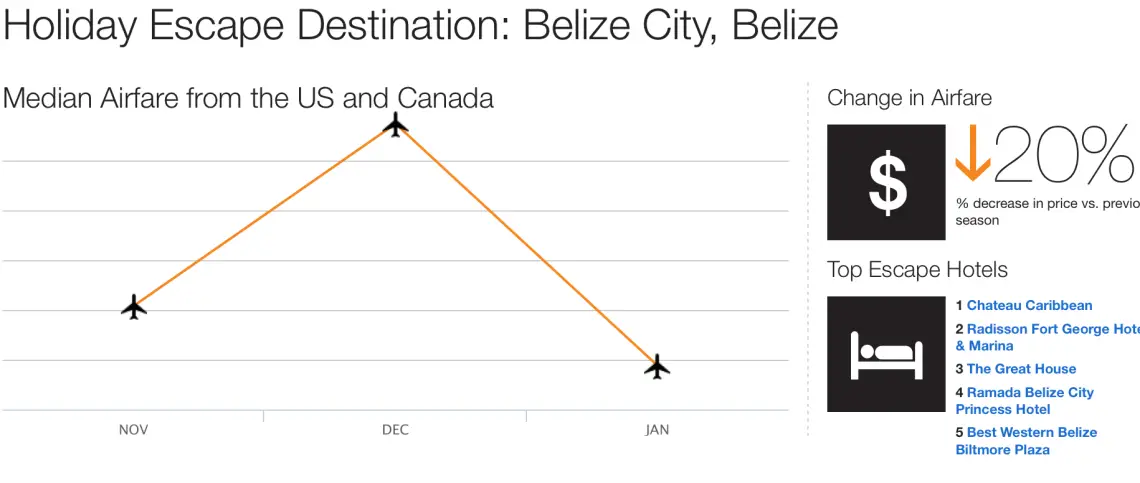 Booking a cheap flight with KAYAK is simple using the tools they provide. My favorite tool from KAYAK is the Price Alerts. These Price Alerts can be set up for any flight and are a good way to monitor flights before you book.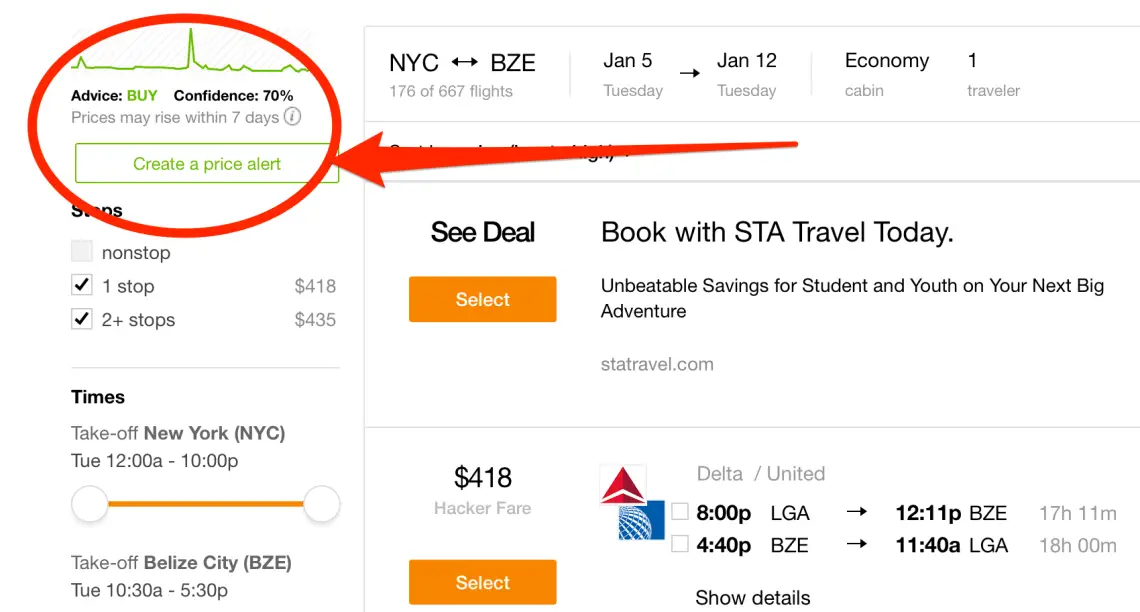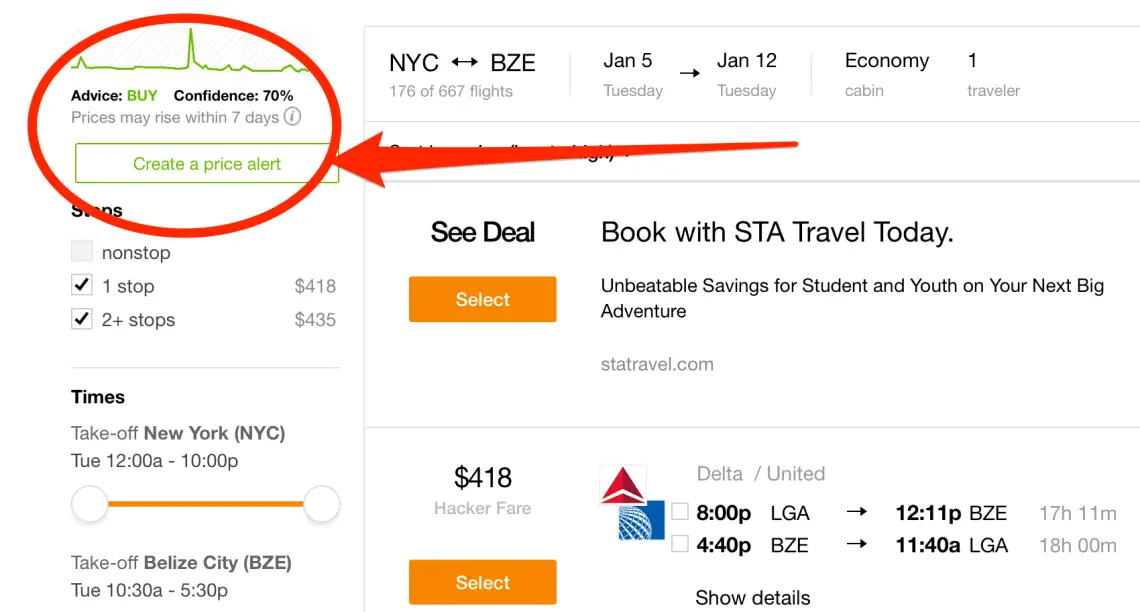 The KAYAK Holiday Travel Hacker Tools
KAYAK offers some great tools to help plan your holiday travel plans. I recommend using it for your trip home or just to find that winter getaway from the list of the KAYAK Holiday Escapes.
Check out the KAYAK Holiday Travel Hacker Guide.
Disclaimer: This article was sponsored by Kayak. The opinions are my own and Kayak has been my go-to online booking site for many years.