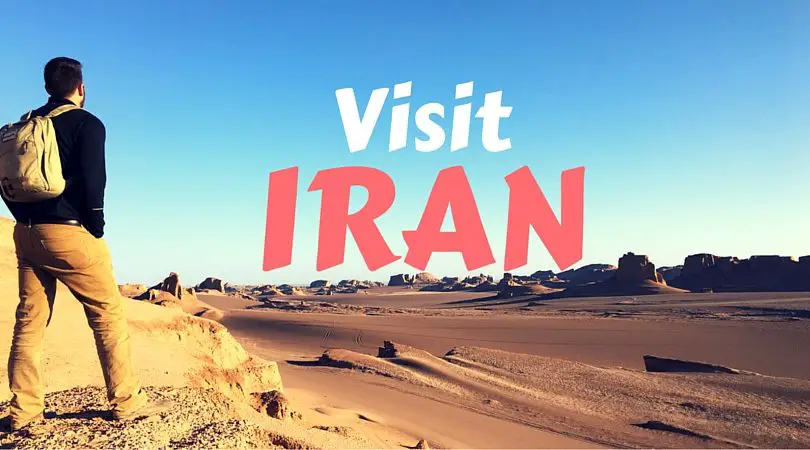 Iran is not on many travelers lists of countries to visit these days due to negative press, unstable neighbors, and questions about safety. These are valid concerns, however, Iran can be a safe travel destination. Traveling there as an American is as simple as applying for a visa and planning ahead with a reputable tour company. It is home to 19 UNESCO world heritage sites and waiting to be explored by new visitors.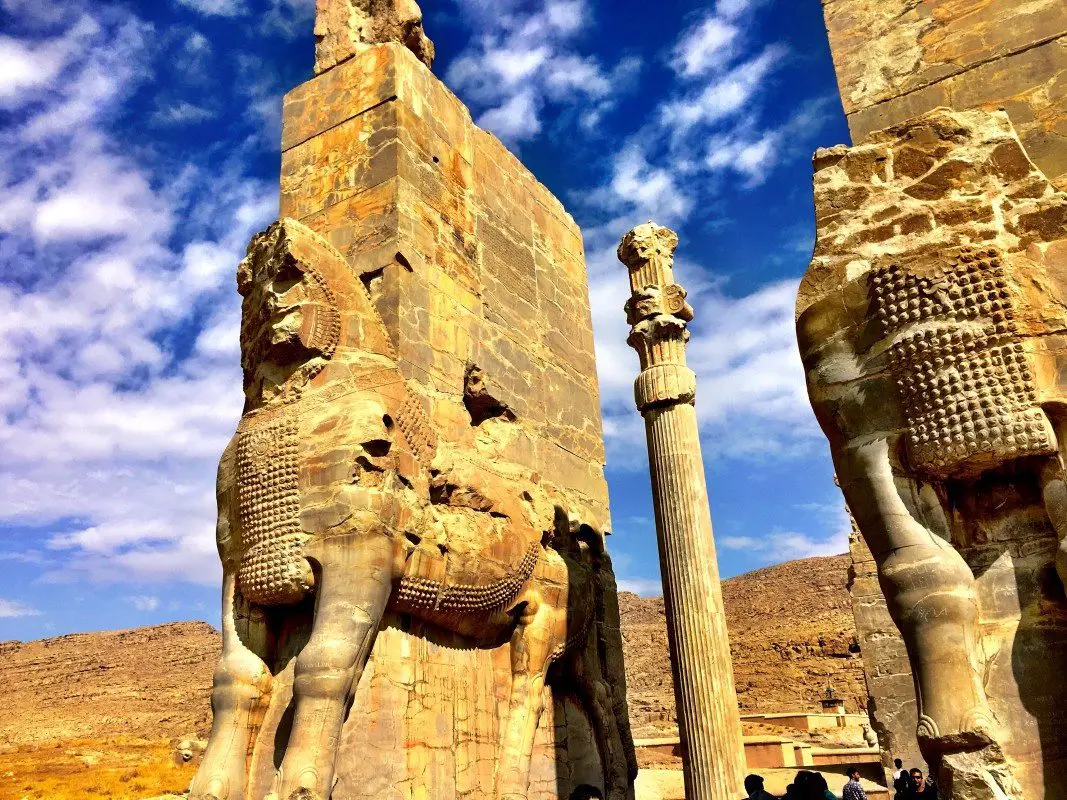 As an American, I've never been treated so well by complete strangers. Local Iranians went above and beyond to make sure I was enjoying myself. When they found out I was from the U.S. they were even more excited to speak with me, invite me over, and show me around their cities. I don't think I will need to book a hotel or find a restaurant when I return to Iran. I have more new friends across the country than anywhere else I have visited.
The local Iranian hospitality I had heard about met my expectations and created a wonderful environment to travel in. Not many Americans make this trip but for nearby Europeans Iran is a far more common destination so don't let them keep it all to themselves. Explore Iran and enjoy an amazing part of the world on your next adventure.
These are 15 reasons to visit Iran but there are countless more.
Persepolis
The literal translation of Persepolis is "City of Persians" and it is one of the main reasons I wanted to visit Iran. This ancient city dates back over 2,500 years and is located outside the city of Shiraz in southwest Iran.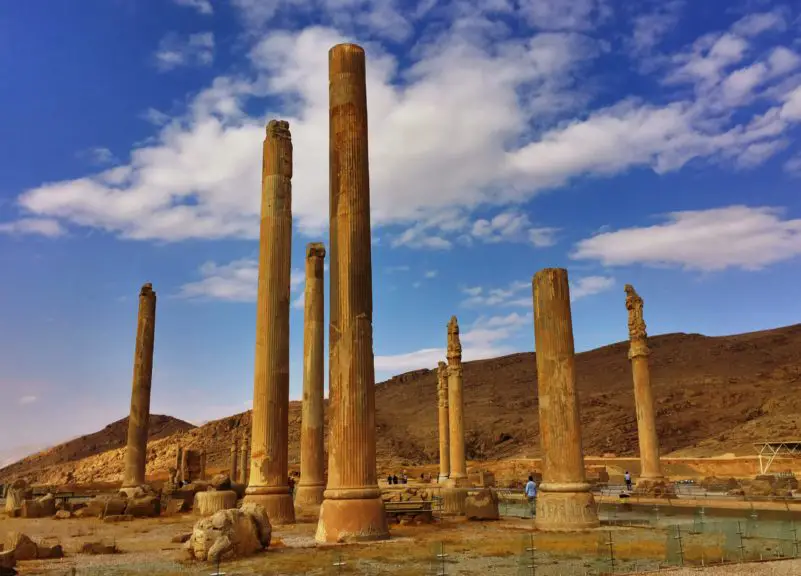 The Tomb of Hafez
Known for it's poets and beautiful gardens Shiraz is must-visit in Iran. One of the highlights is the Tomb of Hafez. This Persian poet wrote about love and wine and his writings are still popular today.
The Mosques
No matter your religious affiliation it is hard to deny mosques are some of the most beautiful structures to photograph. The Vakil Mosque in Shiraz contains 48 monolithic pillars in the prayer hall and creates an incredible setting.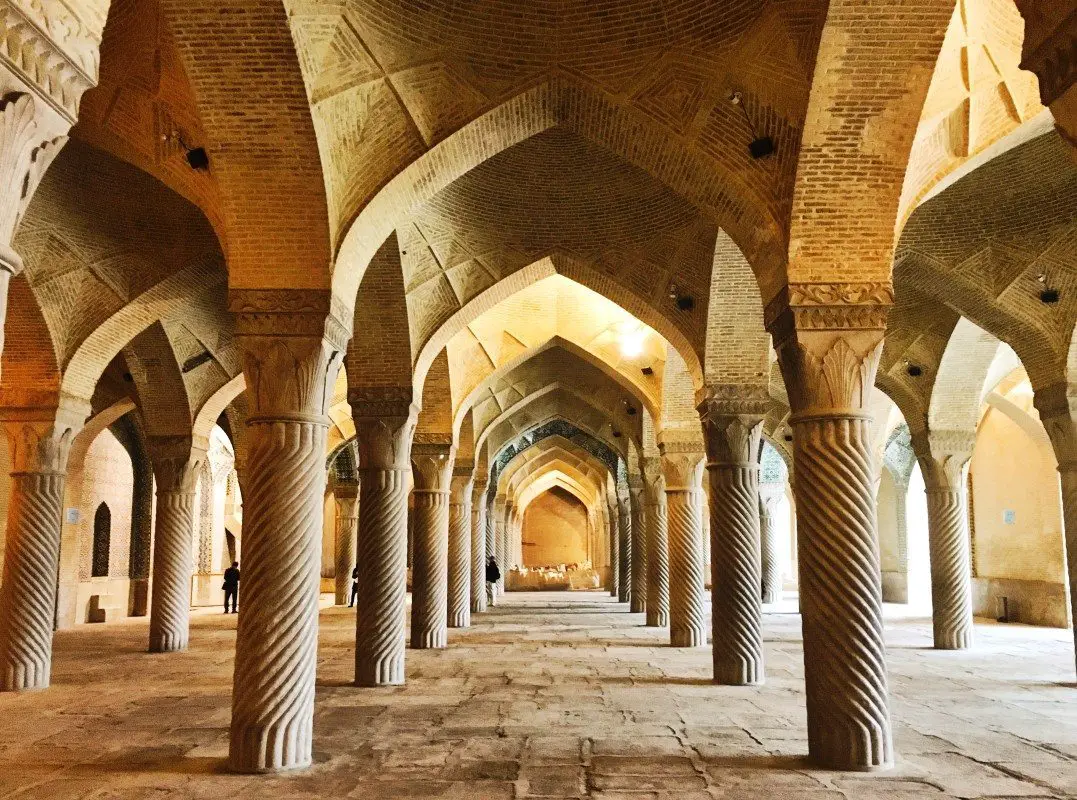 The Kaluts
The Kaluts is a desert in southeastern Iran located 75 minutes drive northeast of Kerman. This desert is filled with with sand castles towering 5-10 stories high. It is a perfect place for a morning hike to catch the sunrise over the desert or just sit back and enjoy the view.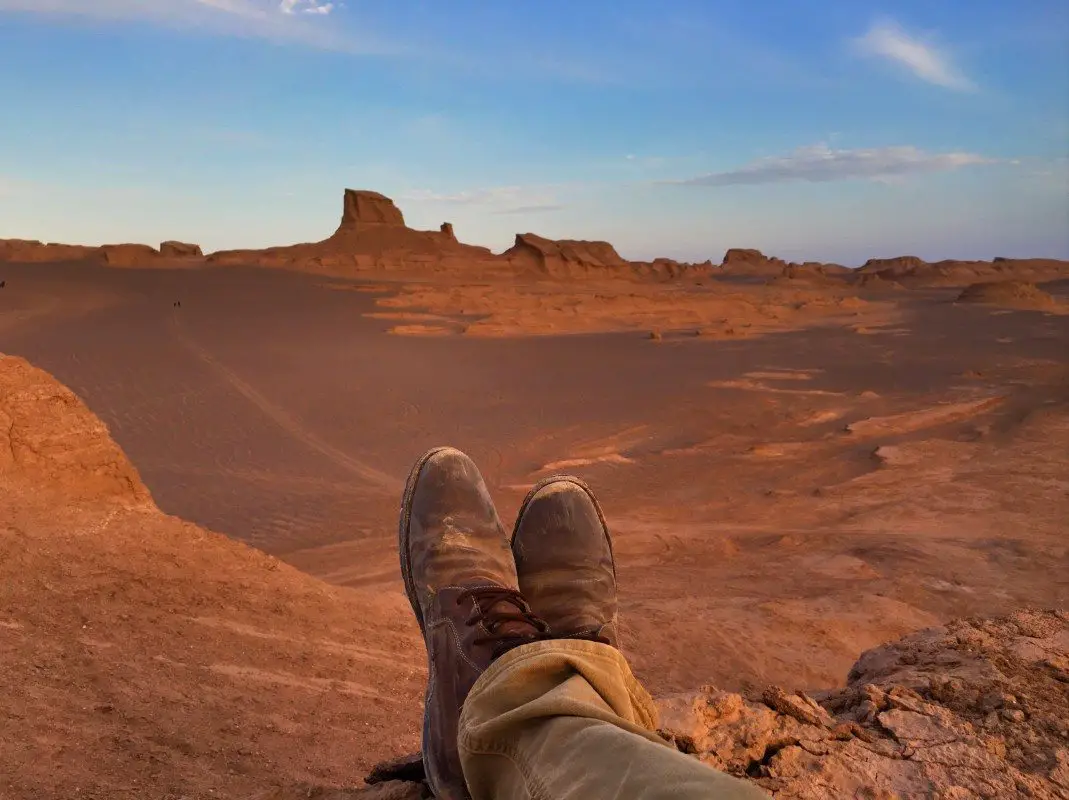 The Citadels
The ancient citadels of Rayen and Bam are located in the Kerman province of Iran. The citadel in Bam was partially destroyed by an earthquake in 2003 but the mudbrick citadel of Rayen still stands after more than 1,000 years.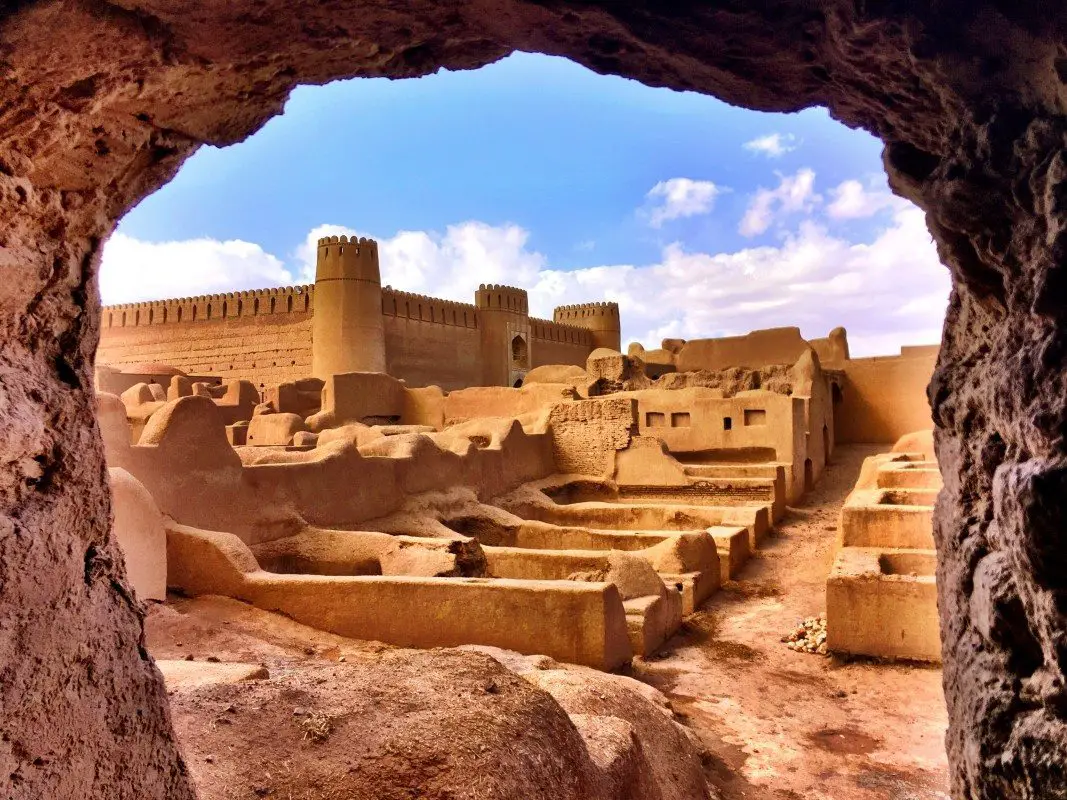 The Holy City of Qom
It doesn't matter if you are religious or not because the city of holy city Qom can be appreciated by anyone. Qom is 125km south of Tehran and is a picturesque place to stop for the afternoon. The shrine of Fatema (the sister of Imam Reza) is the highlight of this city.
Hiking to the top of Isfahan
Isfahan (or Esfahan) is considered a favorite city by many visitors to Iran. It is very green, a river runs through it, and it is Iran's third largest city with almost 1.8 million people. Sofeh mountain isn't a tall mountain but makes for a nice morning hike to look over the city. A cable car will take you half way to the top if you choose not to walk. A second cable car was being built when I visited to take you to the top but it is more fun to climb it yourself. It will take around 2 hours to reach the top. The signs aren't well marked but old hiking paths make it an easy walk and offer great views from the top.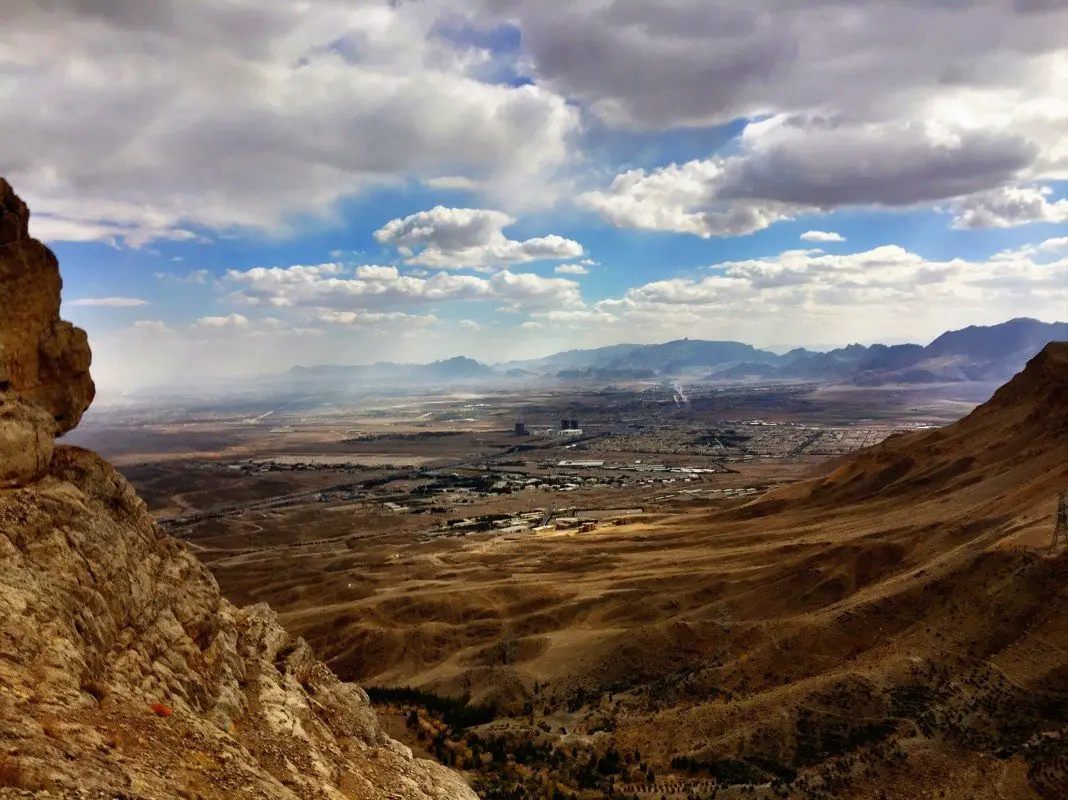 Vank Cathedral
A church in Iran? Yep, and it's a beautiful one to visit in Isfahan. The Vank Cathedral was built in the 17th century by the Armenians and is located in the Armenian quarter of Isfahan. Visit the museum, church, and don't forget to look up at the incredible frescoes covering the walls and ceiling of the church.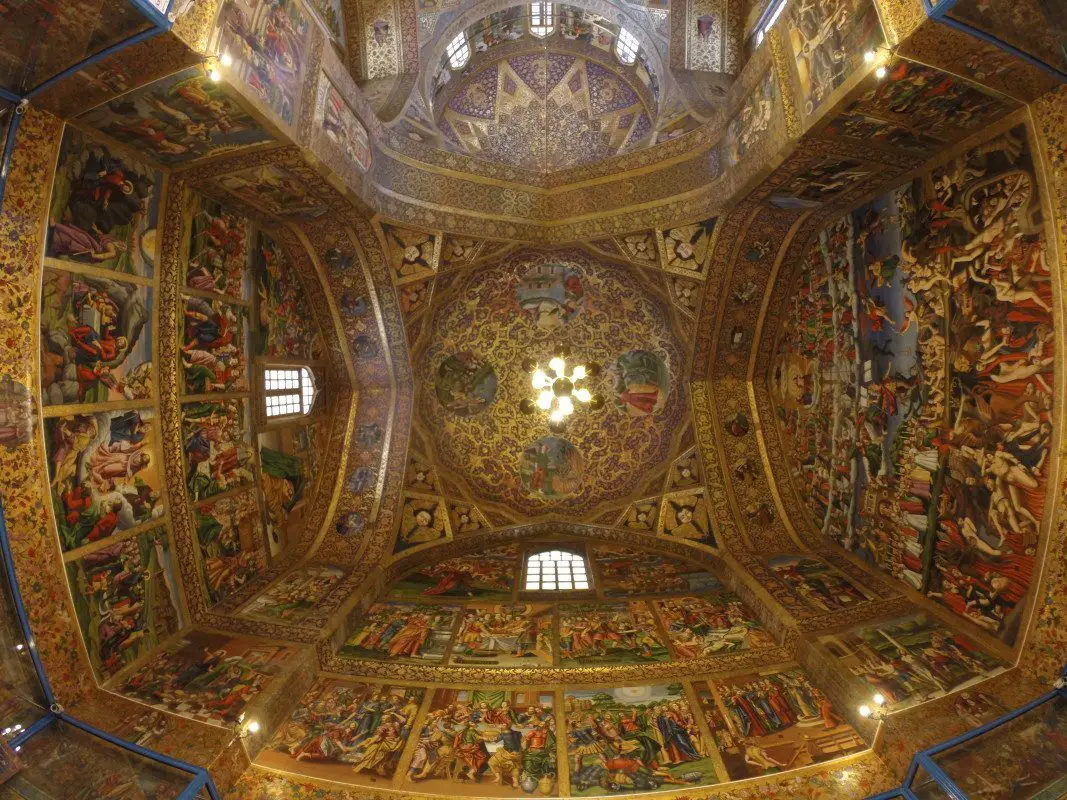 The Gardens
There are a lot of desert landscapes in Iran void of green and water which must be exactly why they value their gardens so much. Isfahan streets are lined with green trees making it a very picturesque city but one of my favorite green spaces was located inside the Abbasi hotel. Enjoy tea, dinner, or just enjoy their speedy WiFi 🙂
The Green Streets
I mentioned Isfahan's green streets and they really surprised me. I love tree lined streets and that is partially why I really enjoyed this city. Tehran has some nice streets as well but many I saw were closer to the mountains in Darband (another favorite spot).
The Sunsets
I love a good sunset and Iran offered some amazing ones. From the deserts to the cities the sunsets were incredible. Here is one of my favorites from my rooftop in Isfahan.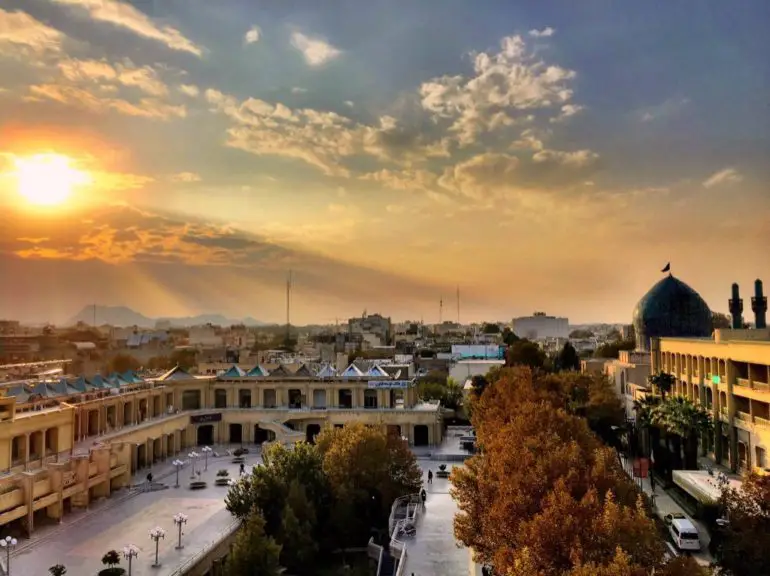 Tea Time in Iran
Tea culture is big in Iran and since I love tea this was always a highlight throughout the day. Here we are enjoying the sunset in the Kaluts desert with some delicious tea.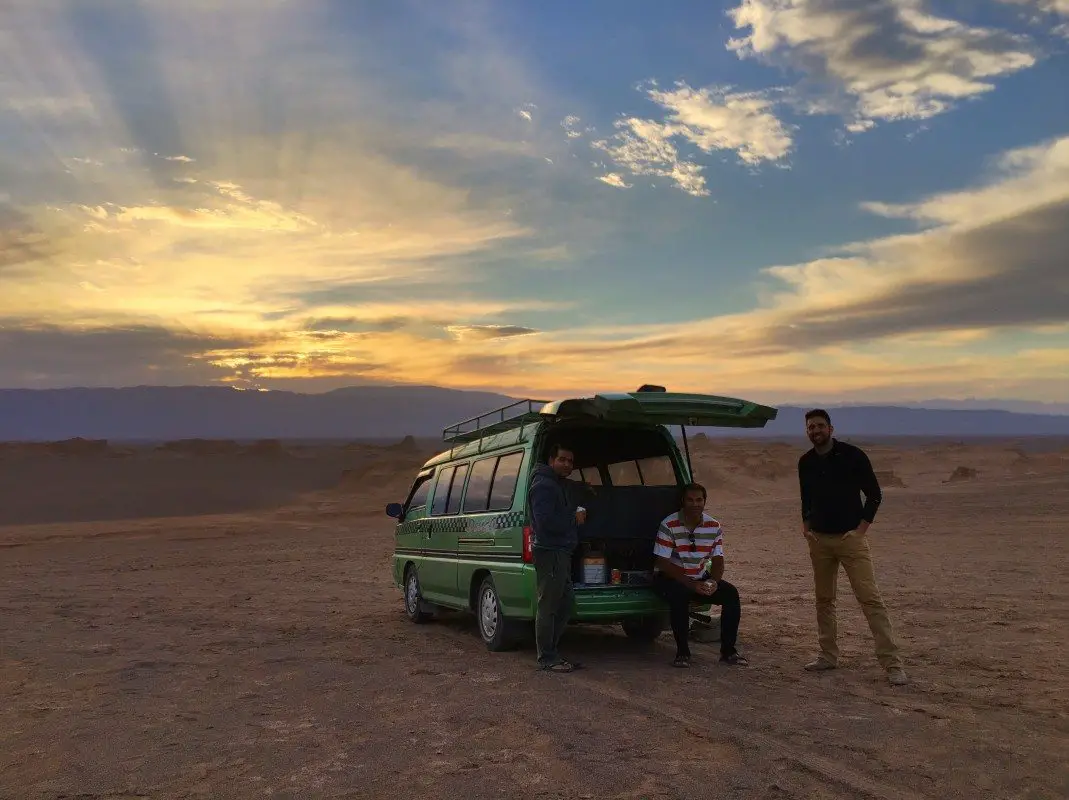 The Architecture
The architecture of Iran is impossible to summarize in one photo but is one of the major highlights when visiting Iran. The Persian domes, the minarets, and colorful tiles are only a few of the amazing examples of architecture you will see in Iran.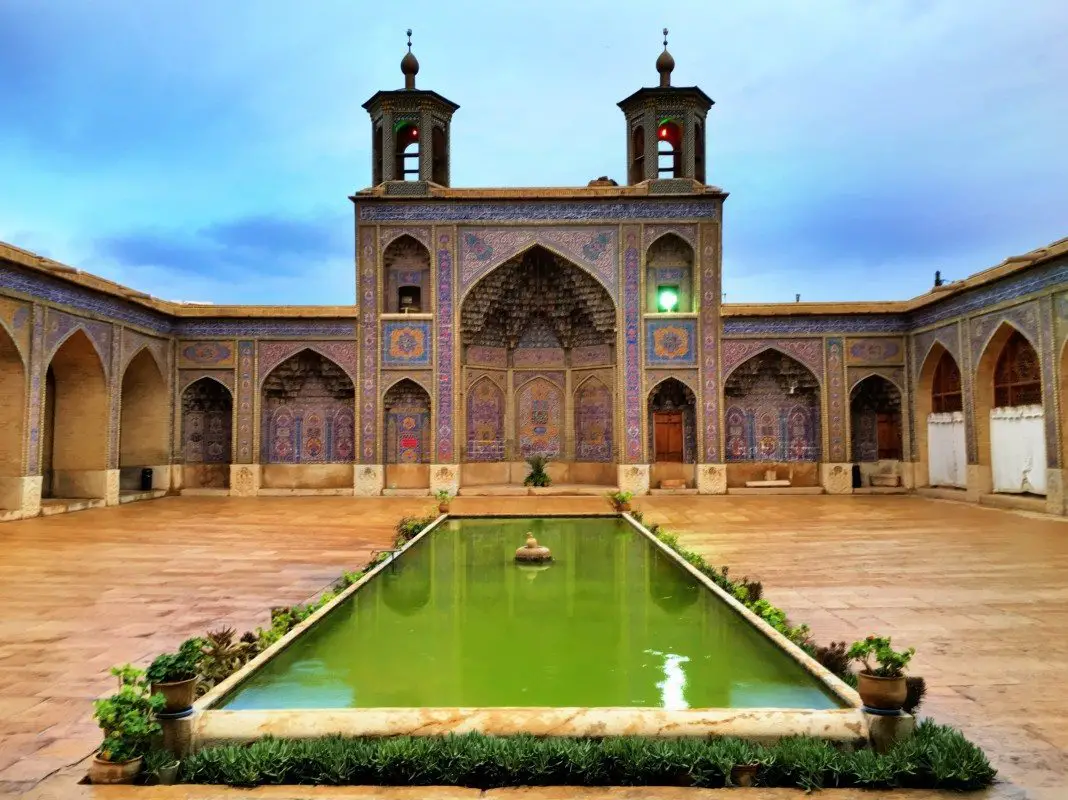 Naqshe-e Rustam Tombs
These Persian crosses are home to Darius II, Artaxerxes I, Darius I, and Xerxes I and date back roughly 2,500 years. They are located near Persepolis outside of Shiraz.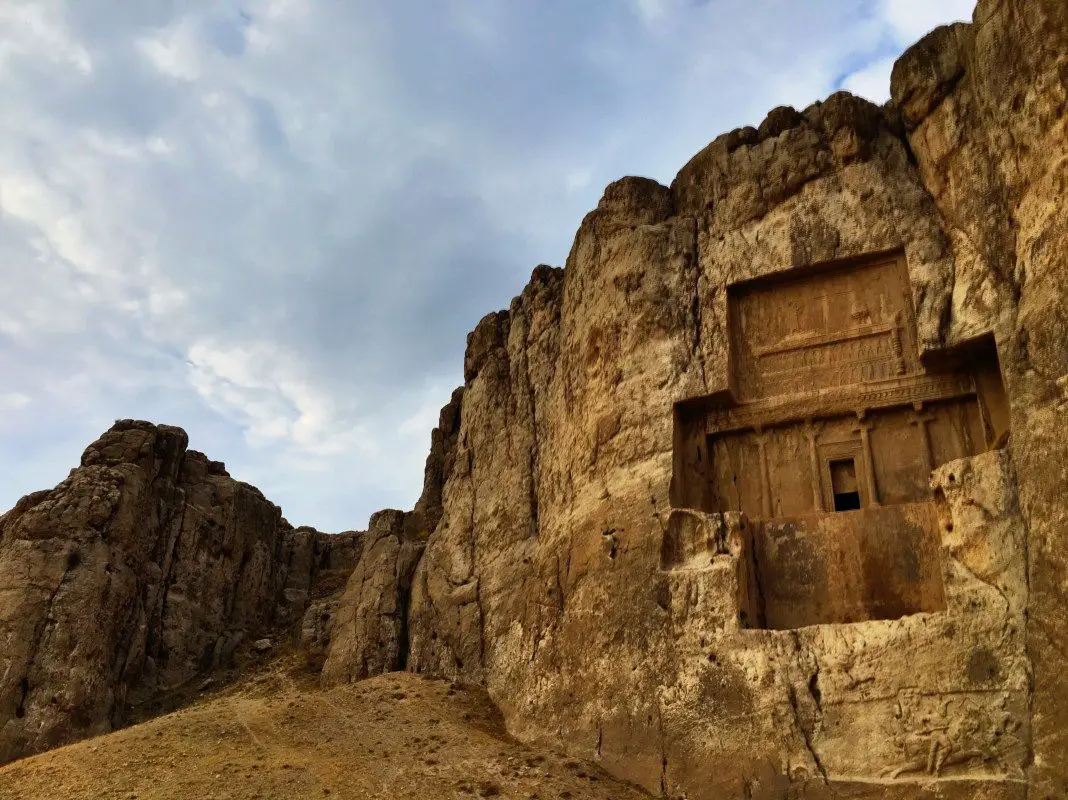 Bafq Desert
Located 120km southeast of Yazd you will stumble upon the Bafq desert. It is the perfect place to ride into the sunset on the back of a camel and make new friends over some tea.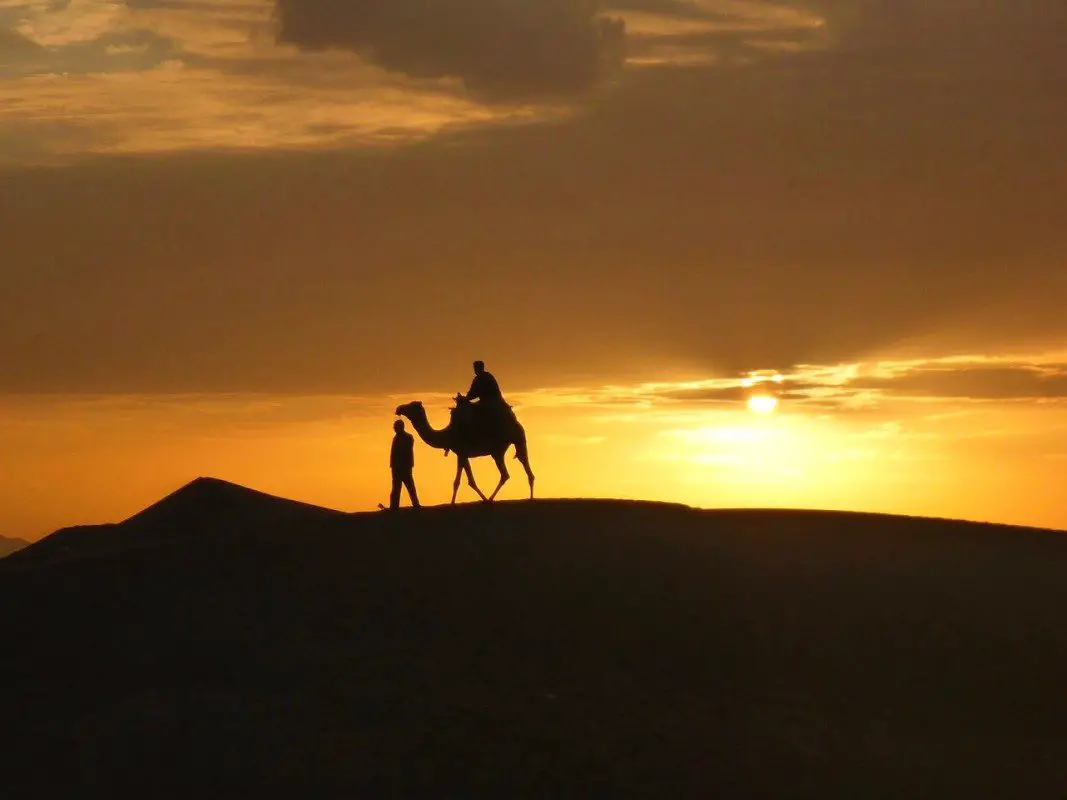 Traveling to Iran
Traveling to Iran with Uppersia was the trip of a lifetime. I will definitely return to Iran and I recommend traveling there before more people discover this beautiful place. Tourism is growing as sanctions are lifted and you can expect to see a lot of changes in tourism over the next few years.