I take my smartphone everywhere I go. It is a little computer in my pocket and can replace my laptop if I really need it to. One of the best reasons to carry a smartphone is having access to all of the wonderful travel apps out there. However, there are so many of them to choose from how do you know which you need?
Here you will see what I use and think are the best Travel Apps of 2013 and what I use when I travel.
SeatGuru
I use SeatGuru before I book any flight and the app is just as handy. Not all seats were created equal and SeatGuru shows you which seats are the best on every flight. The cabins are color coded with yellow, green, and red seats to show which seats are most welcoming. The will also show other info such as limited recline, shared entertainment, and bulkhead seating.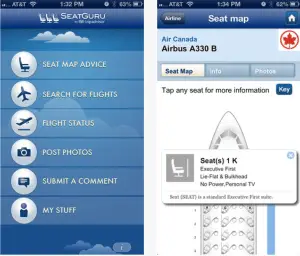 GateGuru
GateGuru is every travelers friend when it comes to gate changes and delays. It also has maps of terminals, reviews of restaurants, and even average wait times at security checkpoints.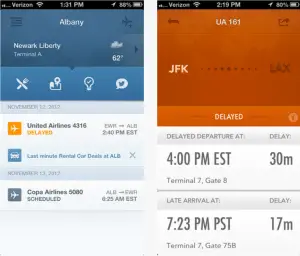 TripIt Pro
TripIt is your personal travel assistant. It will keep track of all your itineraries for you. Adding itineraries is as simple as emailing them to your TripIt account and they will automatically show up. TripIt will keep you organized and on time when you travel. It will track all of your trips in one place and is simple to use. There is a free version you can use but I found the Pro version is worth the cost for frequent travelers who want real time flight alerts.
Special Triphackr Promo for 2 months of TripIt Pro FREE!
TripIt has offered Triphackr readers 2 months free when they sign up using this promo code:
Triphackr2013
You can sign-up following this link and the promo code will be automatically applied.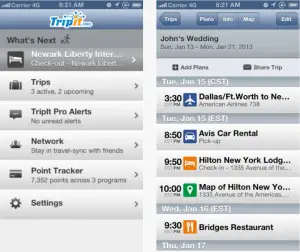 XE Currency
This app is dead simple. It is an easy to use currency converter and a useful one. You will get real time exchange rates and take the guess work out of getting cash out of the ATM, bills dining out, and converting foreign currencies back into the currency of your home country. I find myself using this app even when I am not traveling just to check various exchange rates around the world.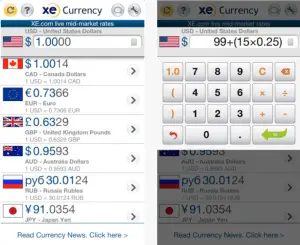 WhatsApp
It seems like everyone I meet abroad is using WhatsApp and it is for good reason. It isn't much different than all of the other third party messaging apps except is it very widely used. It is great for group chats, sharing audio, video, photos, and even your location. You can text for free to anyone else using WhatsApp whenever you have a WiFi connection. I love this app and even use it at home to message my friends.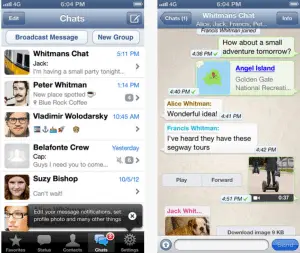 WeHostels
There are a lot of hostel apps out there but WeHostels is one of my favorites. The key difference between WeHostels and other apps is the ability to connect with other travelers and make friends while you are traveling. Make friends before you even arrive at your hostel and find the best places to stay all over the world. Choose from 25,000+ hostels in 700+ cities and easily book a room on the go.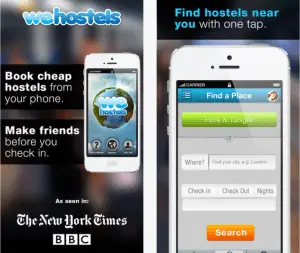 iOS | Android (Coming Soon to Android)
Kayak Pro
Kayak.com is one of my first stops when searching for sites so that is why I like using the app on my iPhone. The interface is very easy to use on your phone which makes finding flights easy. Not only can you search for flights but the Pro version allows you to calculate baggage fees, check flights status, a currency converter, and even terminal maps. There is a free app but at 99 cents you might as well go for the pro version.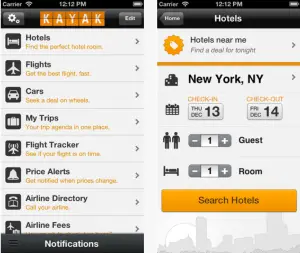 Forvo
There are a lot of apps out there that translate phrases for you but Forvo will teach you how to pronounce a word you don't how to say. It uses a database of words spoken by native speakers to teach you the correct pronunciation of words. I find myself using this a lot when I don't recognize or know how to pronounce a new word. It is a little more expensive ($3) but I think it is worth it to add to your travel apps. If you want to try it before you buy it head over to Forvo.com.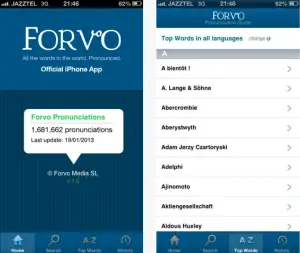 Google Translate
I use google translate a lot when I am on my laptop which is why I gave the app a chance. Yes, google can get some translations wrong but so do a lot of the translation apps. It does do a great job helping translate the basics. It is a handy app to translate phrases or anything you cannot translate on your own while you are traveling.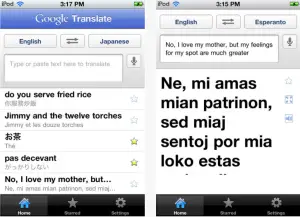 Trail Wallet
Trail Wallet is an expense tracker for travelers. With Trail Wallet you can set your budget and track your expenses on the go. Organize by category so you know what you are spending too much money on and how to save more of your travel budget. It supports multiple currencies which handy for travelers covering a lot of ground. Whether you are a backpacker or business man we all have budgets and Trail Wallet makes it easy to track expenses.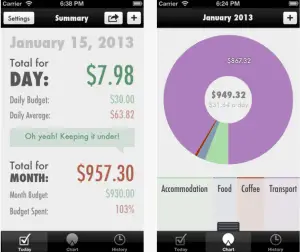 Overall: Best Travel Apps of 2013
Those are my favorite travel apps. Sure you could add a lot more but I try to keep it basic when I travel. As long as I can convert the local currency, track flights, cover expenses, find a place to stay, and communicate I am a happy traveler.
Do you have a favorite travel app? Leave it in the comment section below and let me know how it has helped you while you were traveling.
Exclusive Travel Hacking Tips Delivered to Your Inbox Weekly!