Planning a safari can seem like a daunting task. Researching the endless amounts of tour operators in all of the countries claiming to offer the best safaris. However, it doesn't need to be hard but you will need to dedicate some time to reading reviews, doing some research, and making a number of inquires. Let me explain how I did it for my first safari.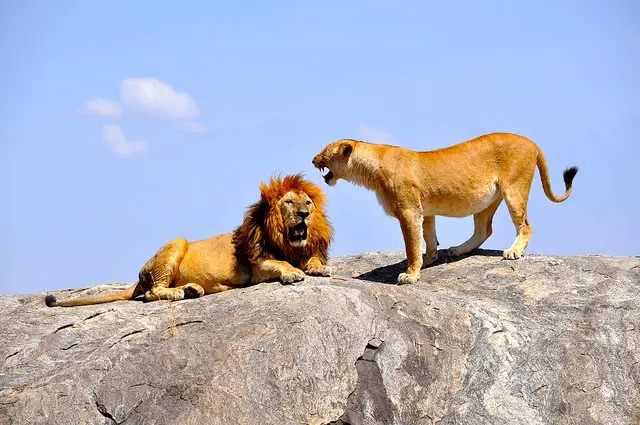 Which Country Offers the Best Safaris?
This answer is going to change depending on who you ask and where you want to go. There are many great countries in Africa to go on safari and you can't go wrong with many of them. This is going to come down to your preference or from a trustworthy review you read on a particular country.
Some of the Best Safari Countries
Kenya
Tanzania
Botswana
South Africa
Namibia
Zambia
Uganda
Zimbabwe
Decide on which country you want to travel to for your safari. Honestly, you can't go wrong. For example, many will say Tanzania offers the best experience but others might tell you Botswana or South Africa are the best. Every safari will vary depending on the country but they will all offer an incredible experience. The country is up to you and it may depend on airfare costs or the type of safari you are looking for. I know people who have gone on safaris on all of the countries I mentioned above. I heard their stories and saw their photos. Everyone seemed to have the experience of a lifetime. The same can be said about my safari in Tanzania. It was everything I could have asked for and more.
How to Start Planning a Safari
I planned a safari last year in Tanzania and I loved it. I met many people who had been on safari in South Africa, Botswana, Kenya, and Namibia. They did not have anything bad to say about those safaris and were loving their Tanzanian safari as well. The point is once you pick your destination go with and commit yourself. Don't doubt your decision. Here is how I planned my safari in Tanzania.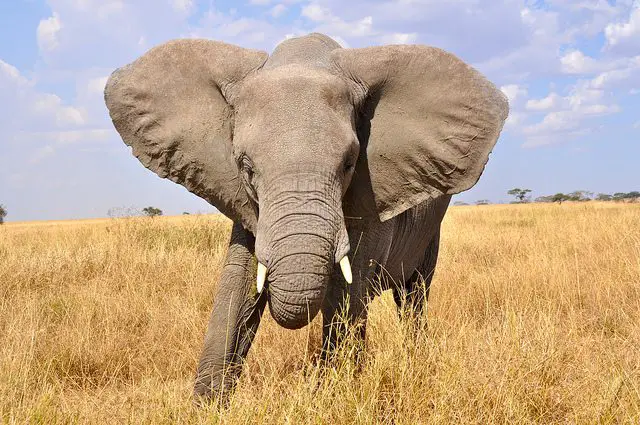 Pick a Country
Tanzania had been on my radar for a long time and that is where I began my search. Once I settled on a destination I began to research the best tour operators. Flying to Tanzania was fairly easy for me since KLM flew to Arusha with only a short layover in Amsterdam. Flight length and costs may play a factor when determining where to go for your safari. If flights to Tanzania are considerably cheaper than South Africa than that can play a major part in where you may go.
Anything money you can save on flights can be put towards your safari length and accommodation.
Find the Right Safari Tour Operator
Whenever possible I avoid organized tours because I like to plan them myself but in this circumstance you truly need a guide to drive you from each game reserve to the next and help you spot animals. It is possible to go safari without a tour operator but you will need a lot of experience traveling off road with little guidance. After you determine where you want to go start researching the best tour operators. Read other travelers experiences on blogs and reviews sites.
I read safari stories from countess bloggers, browsed forums, and read reviews before making a decision.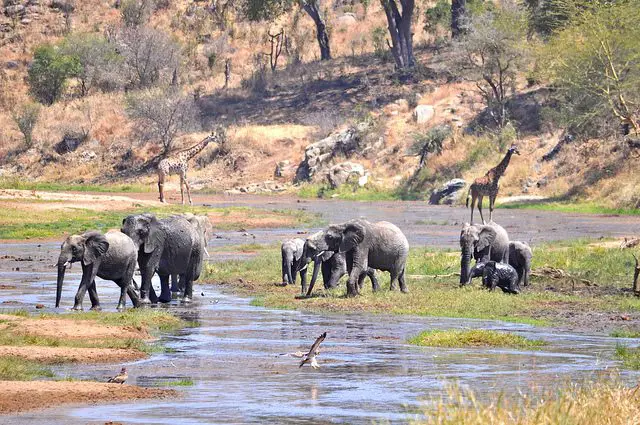 Private Tour or Tour Group?
This comes right down to costs. The bigger the group the less you will pay. However, this might mean riding in a large off-road bus type vehicle with a huge group. It will save you money and it is an option but I don't think it offers the best experience. However, you will still see amazing animals but it will be experienced with a lot of new friends.
I chose to hire a personal guide in our own safari truck. This gave us the freedom to go where we want when we wanted. If we wanted to sit and watch a family of elephants for 45 minutes we could. If we wanted to see if the leopard would climb down from the tree we could. There was nobody telling you what to do. We could pick our itinerary on the fly and change plans at any given moment. For example, one morning we decided to skip the morning game drive at one park and head to the next early. This was a great decision because we wanted more time on the Serengeti.
We developed a great relationship with our guide as well which added to the experience.
This will cost more with only two people in the safari truck. You can minimize that cost by maximizing your group in one vehicle if possible. You could fit around five people comfortably in the safari truck and that would bring down your overall costs. This will vary of course, but adding the maximum amount of people into your group will still permit a private guide with a better experience all at a lower cost.
Picking a Tour Operator
This is critical because they are your eyes, ears, and guide for days. They can make or break your experience. A highly knowledgeable guide can add a lot to your safari. My guide was amazing and knew every detail about every animal we spotted. He knew every bird, plant, and habit of the wildlife we encountered. It was amazing.
I read a lot of reviews and made a lot of inquires. Every quote came back with very different costs.
In the end I booked with the #1 rated company on tripadvisor. After reading their reviews it was hard not to (they did not sponsor this post, I just highly recommend them after my experience).
Read about Roy Safaris on tripadvisor and on their site.
Inquire with Many Safari Companies
Narrow down your top 3-5 companies and email them. Ask for a quote for a the number of days and see what they offer. Typically there will be a range of packages. From budget lodges to one of a kind lodges you wouldn't believe exist.
I booked a range of these hotels. My arrival hotel I didn't care too much about. It was just there for my arrival night and departure night. It was a mid-range hotel in Arusha and they were incredibly nice but it was simple. There are also a range of tent camps from the simple necessities to tents nicer to some hotel rooms I have stayed in (which you can see above). The shower in my "tent" was unbelievable and the view was incredible. I was eating breakfast with giraffes and elephants just below me a short distance away. It was incredible.
I chose to split my time on the safari between lodges with amazing views and camps because I wanted to experience both.
Lodges offer a great atmosphere. You can talk to others on safari, sip drinks by the pool, and look over the vast lands you plan to explore the next day. This was a great experience but I wasn't on safari to relax but it was good to see the range of lodges offered. I loved the tent camps the most. Above you can see my tent camp at the Kati Kati camp on the Serengeti.
There are many mobile tent camps on the Serengeti. They pop-up and are almost a hotel in a tent. They have private bathrooms, a bed, and a eating area. They are basically large tents that you can stand up in. It is hardly roughing it but right outside your door could be an elephant, a hyena, or even a lion. There are no barriers and that is why they escort you to your rooms every night. We had some late visits from hyenas which made for an exciting night.
There are budget lodges as well. You can even camp in public camp sites but I still recommend a guide. It is easy to get lost on safari if you are not experienced.
How to Save Money on Safari
Safaris are not cheap but there are ways to cut costs. Booking cheaper accommodation will save you a lot of money. Sure the really nice places are wonderful but you are gone all day exploring on your safari. There is no need to overdo the accommodation. Book a the budget hotels when possible if that is not important to you.
Buy water and snacks before you head out on safari at the local market. I purchased a few liters of water, snacks, and fruit at a local market with my guide before I left Arusha. Hotels have all of these things but they will charge a lot more than the local markets. Stock up before you head off on your journey and you will save.
Limit your safari to less days. Many people book safaris that last weeks and go to a variety of game reserves and parks. That is wonderful but expensive. Many enjoy their safaris just as much in only a few days.
Limit the number of parks you visit. Every park you visit will have entry fees for you and your guides. It can vary depending on where you are but if you visit 4 parks you will pay 4x the fees. If you stick to just two you will save some money.
Go it alone. I only saw one group doing this while I was on safari and they looked very prepared. There are public camp sites and even hostels in some areas. Be prepared to do a lot of preparation and make sure you have a lot of experience before attempting this. You don't want to get lost on safari but I can imagine with the right group this is a lot of fun.
Overall
Safaris are a once in a lifetime experience for many and with the cost involved it is easy to see why. Be sure to plan a lot, do your research and never settle for the first quote you are offered from a tour group. Negotiate and work with them to save on your trip. You won't regret seeing these amazing animals in the wold.