Boondocking is camping without hookups like electricity, water, and sewer services. It has become very popular in camp life and RV communities, and you will hear it called dry camping, dispersed camping off the cord, or off the grid. Many campers use boondocking to escape the crowds you typically find at a campsite. If you are new to boondocking, this guide will tell you what you need to know.
What Exactly is Boondocking?
In the simplest terms, it is camping out in the wild but in a freer way than you would in a traditional campsite. Those who do this type of camping do not have to pay any fees for a park, but they lose the comforts of a developed campsite. 
Boondocking is also utilized by those looking for a place to sleep and who want to save money. These people can drive to a free lot and stay there as long as they wish. 
Boondocking Options
There are four main options when finding free parking or RV parking when boondocking. The first is stealth parking which is reserved for smaller vans and RVs. Here, people just find a spot without a "No Parking" sign, park their vehicles, and sleep. The main concern with doing this is security or the police knocking on your window in the middle of the night while you are asleep. 
The second option is dispersed parking. It describes free camping on public land, including land owned by the Bureau of Land Management or the National Forest. Each state has different rules about dispersed parking, so it is a good idea to look at and understand them before you consider dispersed parking. Most spots allow you to park for a maximum of 14 days.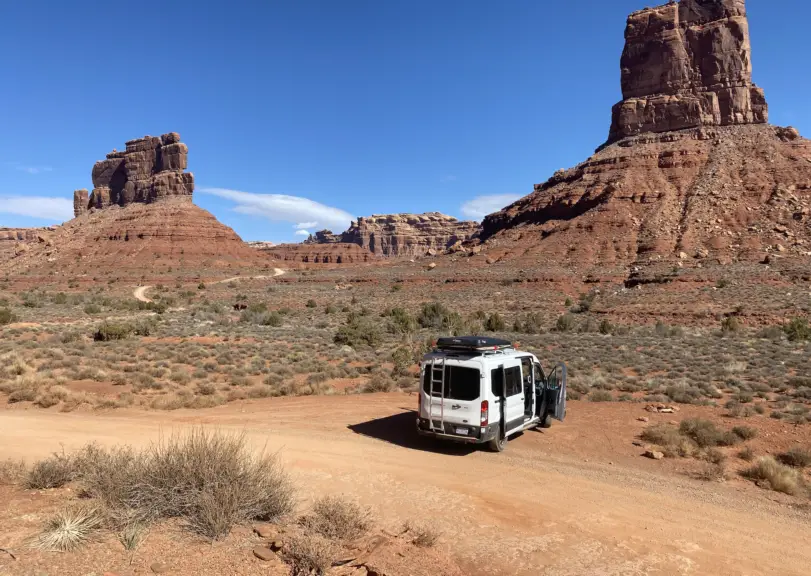 The third option is parking lots. This option is as straightforward as it sounds; you park and sleep in parking lots owned by businesses or the government. Each parking lot has different rules, so it is a good idea to call ahead of time to know if you can park there and what you can do if you boondock there.
The last option is moochdocking where you find a driveway belonging to a family member or a friend and park there. The main issue with this option is the HOA which might have restrictions on those who want to park and sleep in the driveways in their "territories."
Is Boondocking Safe?
Yes, it is safe. The community surrounding it is very friendly and welcoming, and everyone generally stays out of the way of everyone else. However, it is best to be prepared for anything, which is why many people carry guns when they go boondocking. 
The average person carries two guns, but you can carry one or more depending on how many people you go with. If you carry a gun or guns, ensure you have enough ammunition, especially if you will be practicing your shooting while in the wild. You can get the ammunition you need from Bulk Munitions, which sells different types of bullets for different guns. They also ship quickly, typically within two days, but they are working on improving their delivery times.
Packing the Essentials
Because you will be in the wild for some time, it is a good idea to think about what you might need and pack it. You will need to pack food, water, and everything else you need. If you are boondocking on a business parking lot, you can buy everything you need as you need it instead of carrying it from home.
Boondocking is an excellent way of getting away from the hustle of modern living. It disconnects you from the rest of the world, allowing you to spend some time in nature alone or with other people who love doing the same. It is also an excellent option for those who want somewhere to sleep for free.