Update: After a reader question about Jet Blue I decided to contact MySeatFinder to find out when they planned to add more airlines. They got back to me very quickly.
See his response to me below:
Clint,

Yes.  We've had requests for Alaska and Jet Blue so they are on our list.

We are still digesting the huge influx of customers and their desire for a
bit more nuance in our seat selection so it will be a few months before we
entertain new airlines.

Thanks for writing.

Steve

Steve Gordon
Co-Founder, MySeatFinder
So it looks like they are planning to add some more airlines soon which is great news. MySeatFinder is incredibly useful and does all the work for you. If you haven't tried it read about it below and give it a shot.
Your seat on the plane is the most important factor in your overall flying experience. As the economy seats get closer and closer together bulkhead seats and exit row seats become even more valuable. The only problem is they are not always available when you are booking your flight. MySeatFinder will help you get that seat you want. I have talked about Expert Flyer before and it is great but MySeatFinder adds some more options that Expert Flyer did not have which I like.
What is does:
MySeatFinder uses your upcoming flight info, looks at your current seat assignments and compares that to your previously set seat preferences you have made. They check daily to see if there is a better seat available for you and if it opens up they will automatically assign that seat to you.
How They do it
When you create a free account you give them your frequent flyer number and PIN (This is done over a secure 256-bit SSL connection so your information is safe). This allows them to access your existing reservations and seat assignments which they will monitor to find you a better seat.  it checks for a better seat every four hours. If they find a better seat based on your preferences it is booked.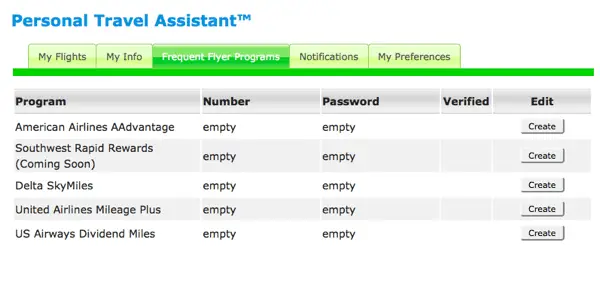 They have an 84% success rate since February of upgrading seats which is pretty impressive. It is also available for Android and iPhone and coming soon to Blackberry.
Check it our and sign-up for free at MySeatFinder.com.