Meet Lee Abbamonte, the youngest American to visit every country in the world. Lee is a travel writer, travel expert, and all around adventurer. At the age of 35 he has already completed his quest to visit all 193 countries (according to the United Nations list of sovereign nations) but he isn't done yet. He is also attempting to become the youngest person to visit all 324 countries and unique destinations according to the Travelers Century Club list.
Here's Lee discussing how he started traveling the world and some of his stories from around the world:
You are the youngest American to travel to every country in the world but who were you before you were Lee the travel expert and global adventurer?
Before I did all the traveling stuff, I was and still am just a regular guy who likes adventure, learning and experiencing new things. That aside I worked in finance for several years before I quit my job to do travel full time.
How did you decide to travel to every country in the world and how long did it take you to complete the journey?
As the story goes, I never really decided to travel to every country until I did. What that basically means is that I just traveled for fun and because I loved it but I would often choose to go to new places I hadn't been before. So after a while I had racked up a bunch of countries-never intending to go to them all. One day back in 2006, I got an email from a friend that mentioned a record to become the youngest to visit every country. I basically looked at a map to count how many I had been to, see what I had left an then it was just basic math of time and money and it seemed to work out. I decided to do it.
What was the most difficult country to visit on your quest to see them?
Angola was unquestionably the most difficult country for me to visit. Their bureaucracy is legendary and their tourism sector is non-existent. The Angolan government makes getting a tourist visa to visit Angola nearly impossible. I had to jump through many hoops, was declined a few times and spent a lot of money to sew it up. All of that and there really isn't much to offer in the country anyway except if you're an oil company-it's too bad.
Have you ever been arrested, detained, or shot at in your travels?
I have never been arrested at home or in my travels. However, corrupt police has threatened me with arrest several times abroad. Most notably in Nigeria, Serbia, and a few others. I have also been detained at airports countless times because of the size and the visas/stamps in my passports. It can be very frustrating and the biggest culprits of detaining me have been the United States, Canada and Israel-again for no good reason.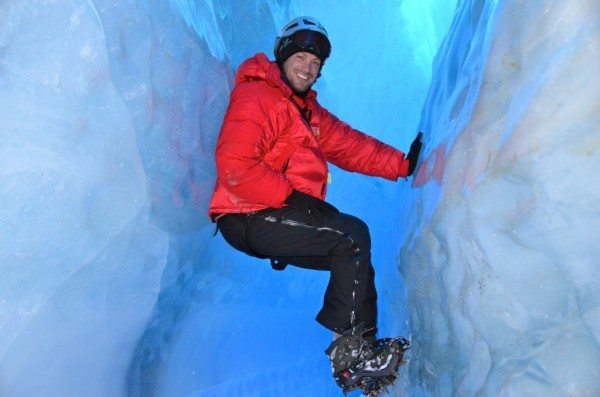 The United Nations recognizes 193 countries but you have been to 312 "countries." What defines a country in your eyes and how many more do you have to see?
The United Nations recognizes sovereign nations, of which there are 193. However, that total does not reflect territories etc. such as French Guiana-which would simply be counted as a part of France. The same goes with French Polynesia, Reunion Island etc. Therefore, the UN number is too low and not indicative of the whole world-it's mostly just political. Remember the UN doesn't consider Taiwan or Tibet a separate country as China has veto power at the UN and there are several other examples as well. That said the Travelers Century Club has a list of 324 countries. Their loose interpretation of the world country has some controversy even within its own members like myself. However, I think it is the best list of total countries as it is very comprehensive but not preposterous such as some other lists that have between 800 and 4000 countries. Of the current 324 I have at present been to 312 and hope to add a few later this year.
What travel advice would you give to someone who has never traveled before but wants to get started?
My advice is to just go. Don't think, don't worry, just go. I would also advice starting in somewhere safe and easy like England as I did. England and the UK will give you a great taste of Europe but with most of the comforts of home including of course English. This will whet your travel appetite and then head over to France and have your try at a safe foreign language destination. I always tell people to start easy, don't go straight for Turkmenistan!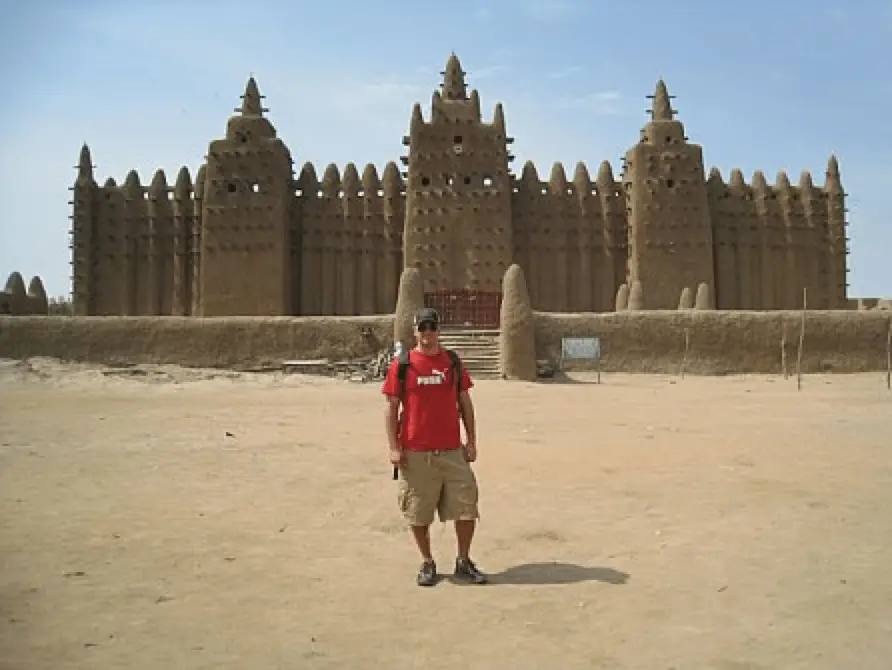 How do you stay positive when things don't go as planned on the road?
Something almost always go awry when you travel and to be a real traveler or someone who spends a lot of time on the road you must roll with the punches and you must be patient. That is and was always the hardest thing to deal with when traveling in the developing world. Nothing ever goes as planned and delays are inevitable. You must become comfortable being uncomfortable and you must not be set on a schedule-you need to be flexible and always stay positive, understanding that SHIT HAPPENS when you travel!
You call New York City home but do you ever see yourself settling down?
I have lived in New York City for 15 years and grew up about an hour outside the city in Connecticut. I think I am pretty settled. I know the textbook definition of the term to most people but New York has been my constant for my entire adult life. My life is not normal to most people but it is normal to me. I am pretty happy.
You travel to a lot of amazing sporting events. What is your favorite sports moment and which sporting event is on your list but you have yet to experience?
Sports are my biggest passion and it always has been. Discovering travel spawned a desire and a reality of going to many of the worlds greatest sporting events. I often base trips on sporting events, both domestically and abroad. My favorite sports moments that I have attended live were in the 2001 World Series at Yankee Stadium in the Bronx. Games 4 and 5 were two of the most exciting games in World Series history and I had incredible seats to witness history with the added shadow of 9/11; which had occurred only about 6 weeks prior. That said, I have been to most of the greatest sporting events in the world but I would still love to go to the Wimbledon and World Cup Finals. I would probably rank those at the very top of sports events I haven't attended yet although I have been to both events-just not the finals.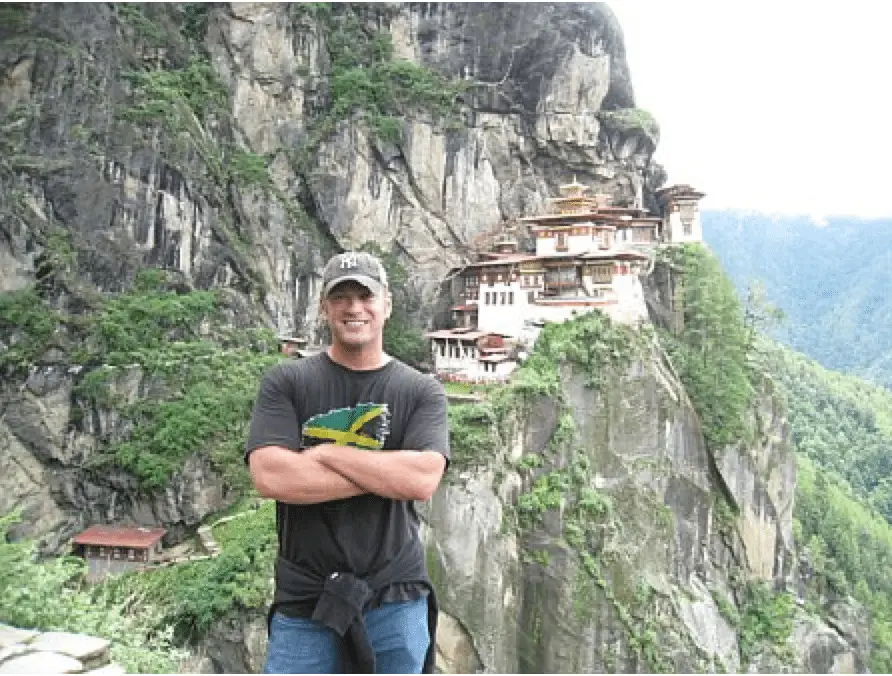 What would you tell someone who wants to follow your lead and ignore the travel warnings? How do you stay safe in dangerous countries?
My advice would probably be to not quit your day job! That aside, I think that travel to the so-called dangerous countries can be quite rewarding. The biggest trick is to use something called common sense. People fear that just walking into a street in Iran or Libya will consist of suicide bombers and terrorists trying to kill you. This is not even remotely close to the case and often times I find the people of countries like these to be the nicest. Just use common sense as you would in any city and respect local customs. Basically just don't attract undue attention to yourself and don't be an idiot.
What's next for you? What are your immediate travel goals and your plans for the year?
While much is still undecided for me after July 1, I have a lot in the works for the rest of 2014 including a South Pole expedition in December for the second year running. I plan to actually make the pole this year and am really looking forward to that after the disappointment of last year. I will be visiting all 7 continents for the second year running this year.
Follow Lee's adventures at LeeAbbamonte.com and on Twitter or Facebook.